Last updated on January 10th, 2020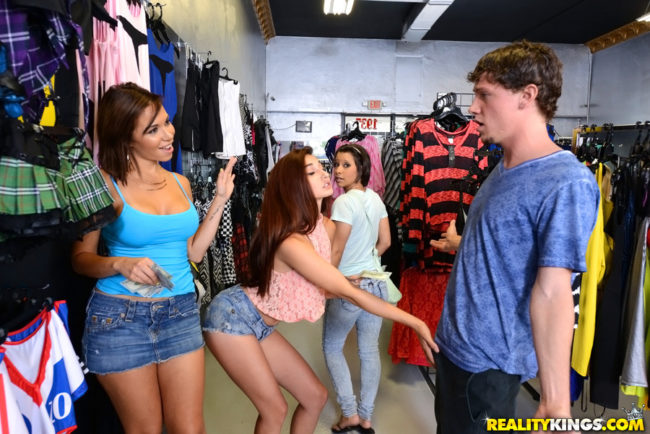 If you came here hoping to learn about the best swingers clubs in Munich and other ways to meet wife swapping couples near you then you have found the right website. Those who are experienced in the adult lifestyle you surely already know how important being discreet can be.
Most libertine clubs don't want to put too much out there for the sake of the privacy of their guests. We must respect that so we can only pass along the information that these Munich swingers clubs are willing to share on their own sites or social media.

After the venues are covered we will discuss additional ways to meet wife swapping couples in your area online, as well as some kinky singles who might be up for group play. It does not matter if you are searching for some new BDSM play mates, a sexy wife to cuckold, or anyone open minded this post can help you find them.
If you were more interested in learning about all of the libertine clubs in Germany that link covers the country in full.
Best Clubs For Swingers In Munich
Currently we think the best swingers clubs in Munich are:
Cats at Peter-Anders-Strasse 3
Lillith Club at Benzstrasse 10 in Puchheim
Adel at Landwehrstrasse 19
Swingerclub Karibik at Paul-Gerhardt-Allee 44
Just so you know, that was a list and not a ranking, so it was not in any ordr. We have already written about libertine clubs in other cities and countries like:
Now we need to discuss each of these adult lifestyle clubs a little more. Be sure to visit their website or social media so you know which club and night are perfect for you.
Cats
Cats is a very big swingers club in Munich with over 700 square meters of play space that includes themed play rooms like Asian Massage, Jungle, and Pharaoh's Palace. This libertine club is open from 3pm to 1am Sunday through Thursday and from 3pm to 3am on Friday and Saturday.
If you enter Cats before 7pm there is a discount, single ladies are free to enter on Mondays but pay 20 euros on other days. Single men generally pay 80-100 euros before 7pm or 110 to 130 after, while swapping couples pay 40 or 50 before and 50 to 60 after.
The prices do vary based on day, time, and event but we did our best to get you in the ballpark. You can follow Cats Swingers & Erotic Dance Club on Instagram or Facebook plus they can be emailed at [email protected]
Lillith Club
Those who want to indulge in BDSM group sex parties in Munich need to look no further than Lillith Club. Not only does it have a great BDSM orgy room they also have an Ice Room, Tropical Rain Shower Room, and a romantic Fireplace Lounge.
Lillith Club is open at 8pm Friday and Saturday nights with their sex parties usually ending around 2 or 3am. You can find it near the Puchheim (S4) station, and remember to bring cash because no credit cards are allowed.
Follow Lillith Club on Facebook and Twitter to learn more about their upcoming events, or you can contact them via [email protected] or 08981890764.
Adel
Adel is an adult lifestyle club that also has an erotic cinema. Their hours of operation are 11am to 1am Monday through Thursday, 11am to 2am Friday and Saturday, or noon to 1am on Sunday.
Couples pay 16 euros if they enter before 6pm or 20 after, while single men pay 30 to enter. Adel in Munich can be reached at 089-59 77 08 for additional details.
Swingerclub Karibik
Like the other libertine parties we have already talked about you can also get an early bird discount by visiting Swingerclub Karibik before 8pm. Couples will pay 20 to 30 euros before 8pm or 50 after, while single men pay 80 most nights but only 60 on Mondays and Thursdays. Single ladies always enter free.
Those who are looking to have sex with Munich transgenders will love Swingerclub Karibik as they have Tranny Parties every Wednesday. The fee for transsexuals to enter is 30.
They also have Tropical Pain BDSM Nights as well as many other kinky themed events. Generally this lifestyle club is open from 1pm to 1am depending on how active the guests are. You can call Swingerclub Karibik at 089-83 96 93 92 if you have any questions.
Meeting Swinging Couples Near You Online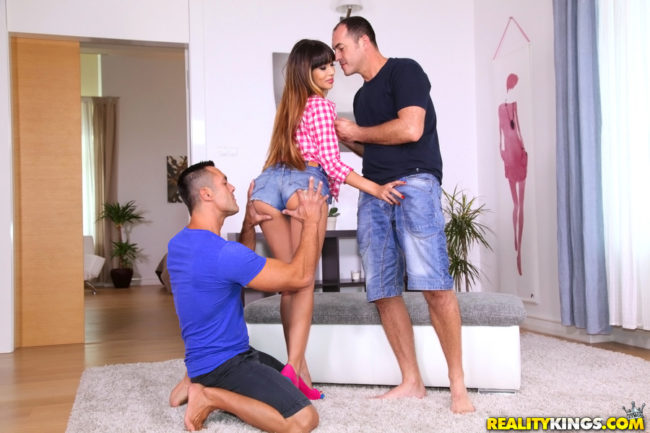 The voyeurism, the possibilities, and the whole orgy atmosphere at the above listed adult lifestyle clubs can be intoxicating. On the other hand we know that group sex clubs are not for everyone, some of you reading this may prefer to have smaller private lifestyle parties and the easiest way to set those up is by meeting couples or singles near you online.
That way you can chat with other wife swapping couples in Munich and set up private group play dates that better fit your schedule and budget. 99 Flavors is part of the huge Adult Friend Finder Network and is the perfect way to do this.
It is their swingers site, but if you sign up you get full access to the over 30 million active users on the entire AFF network all across the globe.
Thankfully AFF is most popular in Western and Central Europe, North America and Australia which also happen to be the main areas around the world where this adult lifestyle is popular. If you want to meet swinging couples near you online 99 Flavors and the full AFF network are going to open up more doors and legs for you than any other option.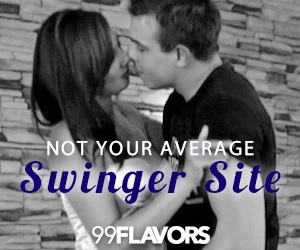 A Few Closing Thoughts
Now we just want to discuss a few quick general adult lifestyle rules before we finish:
Visit the clubs website before you go
RSVP if necessary
Take a shower and dress up or dress for the kinky theme
Socialize
Make sure you are wanted before you make a move
No always means no
You can probably handle those right? And if you do they will make all of the Munich swapping couples in the lifestyle a lot happier. The last thing anyone wants is to be at an orgy with a bunch of thirsty single men who move around like savages.
Just because you paid to get into a wife swapping club it doesn't mean you can have sex with everyone you want to. Treat the ladies the way they want to be treated and everyone will leave happy.
We will try to keep this page as up to date as we can, if you need to let us know of any club closures or new clubs around email us at clubs4swingers at gmail.com. That is all the info we have on the subject, remember to check out 99 Flavors and Adult Friend Finder whenever you feel like having some fun with swapping couples near you but aren't up for going all the way to one of the best swingers clubs in Munich.