Last updated on January 9th, 2020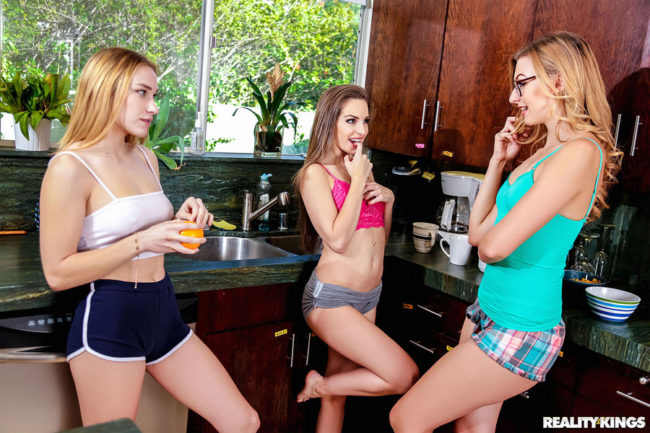 This post is going to break down the best swingers clubs in Czech Republic plus tell you another way to meet sexy couples near you. This lifestyle is not a well-publicized topic for obvious reasons, but we do have a lot of info to share with you today.
For those that want to meet swinging couples in Czech Republic the clubs are definitely one of your best options, and of course many of the top adult clubs are in Prague. Many likeminded and sexually adventurous people gather to have a great time, be it in a massive orgy or just a cuckolding wife whose husband wants to watch her get railed.
Our first section will list the best swingers clubs in the country, after that we will share the info we have on each place starting with Prague and Brno before moving around the region. Some clubs are more willing to share what they have to offer than others, and we are definitely going to respect that.

After you are caught up on the adult venues you can visit we will talk about how to meet swinging couples online near you. Not everyone who enjoys group sex wants to do so at a club environment.
Finally there will be some closing thoughts, mostly just some advice and guidelines to follow so that you and everyone else can have a great time together. Some people like to travel around the continent to go experience more orgies around Europe, that link will help you find other places worth visiting for the hobby.
Best Clubs For Swingers In Czech Republic
We might as well share the names and locations first:
Fantasy at Třinecká 672, Praha 9
Bunkr at Štúrova 1701/55, Praha 4
Lublanska at Lublaňská 1916/17, Nové Město, Prague
Paradiso at Braunerova 20 in Prague
Sabinovka at Sabinova 111/2, Praha 3
Extasy at Fryčajova 24 in Brno
Wellness Swingers Club 69 in Ceske Budejovice
How does the swingers scene here compare to Austria, Poland, or Hungary? We have already covered the libertine clubs in those countries as well.
As we will mention again later it would be very wise to visit their website before you show up at the door. Make sure they are open, and see what type of kinky theme they have for the day or evening.
How awkward would it be to show up in your sexy schoolgirl outfit for a BDSM party when everyone else is in black leather? What a shame!
Swingers Clubs In Prague
Now we will share some pertinent info on the best Czech Republic swingers clubs in Prague.
Fantasy
Fantasy Swingers Club in Prague is open weekly from Tuesday through Saturday. On Friday and Saturday nights they are open from 9pm to 4am and the entry fee is 1200czk per couple.
Wednesday nights they are open from 6pm to 1am and prices are 800czk per couple or for single men. Tuesday and Thursdays they are open from 8pm to 2am and prices are 500czk per couple or 1,000 for single men. They run different types of events including some of the most popular gang bangs in Prague.
You can follow Fantasy Swingers Club on their Facebook page or contact them by calling +420 722 777 444 or emailing [email protected]
Bunkr
Bunkr is located in Praha 4, on Mondays they are open from 8pm to 2am and prices are €48 for couples and no single men are allowed. The prices on Tuesday and Thursday would be €12 for couples and €20 for single men when the club is open from 7pm to 1am.
On Wednesdays things are a little different as they are open all day from 11am to 3am, single men must pay €40 on this day. Friday and Saturday nights they are open from 8pm to 5am, couples are €20 while single men are €40.
On Sundays this libertine club open from 8pm to 1am, prices are €12 for couples or single men. Single ladies pay only €4 every day of the week. Partner swapping couples 25 and under always get into Bunkr for only €6. This is a cash only club, no credit cards are accepted.
Contact Bunkr by emailing [email protected] or calling +420 722 708 257.
Lublanska
Libertine Club Lublanska can be found in Nové Město and is open every day from 3pm to 1am. This Prague swingers club has more of a spa and massage feel to it, with a little bit of a nudist FKK mixed in.
You don't necessarily have to be nude, but most people who attend are. The price is 300czk for single men, 250 for couples and single women are always free. Couples are also free on Thursdays.
You can call them at +420 606 043 220, follow them on Facebook, or email Club Lublanska at [email protected]
Paradiso
Group sex club Paradiso is open on weekend nights as well as Wednesdays during the day and for other events. It is important to note that this Prague orgy party does not allow single men to enter.
The prices to enter Paradiso are 1,100czk for couples on weekend nights and 900 on Wednesdays, single women are always free to enter. If you think you might become a frequent visitor ask about their membership offers for future savings. You can email them at [email protected] or call them at +420 737 184 444.
Sabinovka
Sabinovka can be found in Praha 3, it is open Monday through Friday from noon to 2am, Saturday from 3pm to 2am, and Sundays from 3pm to midnight. The prices are 150czk for single men, 200 for couples, and single women are free as long as they are active participants at the Sabinovka parties.
Other Czech Swingers Clubs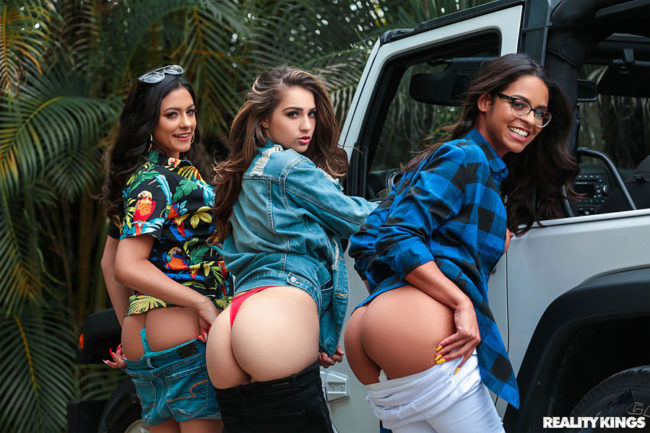 Now let's discuss some other sex clubs a bit.
Extasy in Brno
Swingers Extasy is the best swingers club in Brno and it is open Wednesday through Saturday with single males being allowed to attend on Thursdays or Saturdays for 1,500czk. Those can be good nights to find some cuckolding couples and wives in the Czech Republic.
Couples are 1,000czk on weekends, 800 on Wednesdays and 500 on Thursdays while single women never have to pay. They have 6 playrooms upstairs and a nice bar downstairs for the meet and greets.
Swingers Extasy in Brno is active on Facebook, plus you can also email them at [email protected] or call them here +420 605 276 661.
Wellness Swingers Club 69
Our last Czech Republic swingers and sex club to discuss is Wellness Swingers Club 69 in Ceske Budejovice. They are only open Friday and Saturday nights when their lifestyle parties always start at 8:30pm and they close whenever the fun stops.
The parties are free for single women, single men are sometimes allowed but that is not guaranteed. Couples will pay 65 euros on their first visit and 60 on any return visit, credit card payment is not available so bring cash.
You need to apply to get the address to Wellnesss Club 69 by calling +420 776 244 410 or emailing [email protected]­.cz.
Gotika is or was a medieval themed BDSM and swingers club in Pisek that may also be open but we haven't been out that way for a while and their website has been down for many months.
Meet Swinging Couples Near You Online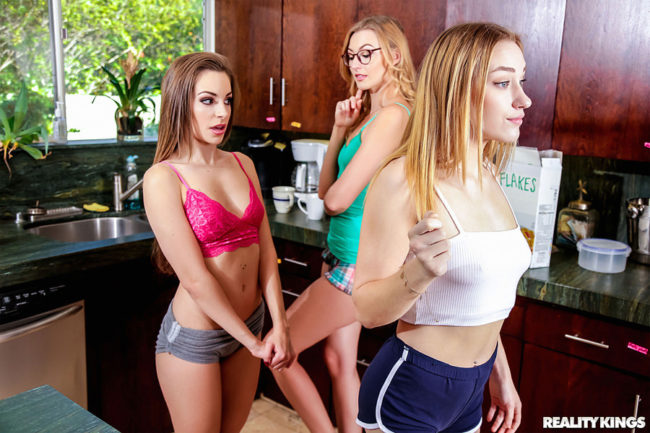 While the libertine clubs are a good place to look they are not your only option and you can definitely find swinging couples in Czech Republic online to party with. Our favorite site for this is 99 Flavors which is part of the massive Adult Friend Finder network.
You have heard of AFF before right? Surely you have seen their ads on various sites around the internet but did you know that they have over 10 million members worldwide?
Most of those members come from a few main areas of the world including America, Canada, Europe and Australia. We aren't going to guarantee you that if you sign up you will see all your swinging Czech Republic neighbors on it, but if you are from one of those areas you should find other partner swapping couples in your area who are looking for fun, just like you are.
Maybe you want to set up your own massive orgy, throw a smaller group sex party, find couples for threesomes or cuckold wives to have sex with. You might want to get a little bi-curious or try out some BDSM play, well Adult Friend Finder is great for all of the above and if you sign up for 99 Flavors to meet swingers in Czech Republic online you will have full access to the entire network.
We should also point out that many group sex clubs won't allow single men to enter, at least on certain nights. If you don't want to get stopped by the doorman meet a kinky girl near you online, show up together, and she will be your ticket in.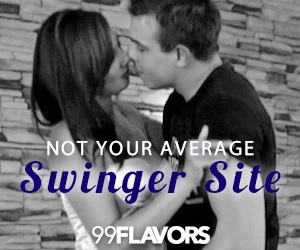 Random Thoughts & Tips
We have some final quick thoughts to share to help improve your sexual experience as well as all of the other people you are going to swing with. They would be:
Visit the swingers clubs website or social media before you go
Make sure they are open when you plan to attend
For single men, make sure they are allowed when you want to attend
RSVP if you can, clubs can get better ratios if they have some idea
Find out if there is any sort of theme for the time you will go
Shower and dress for the theme or dress sexy
Mingle and be part of the group, not hiding in the shadows
No means no
Respect others wishes
Those last few are for single men, nobody is going to complain if some hot girl is creeping around not talking to anyone but letting all comers bang her whenever they please. But for guys it is a different story and why so many clubs won't allow single men to enter.
If you show up looking good and know how to behave it won't be a problem. On the other hand it doesn't take much for you to spoil the party, and if so don't expect to be invited back or you could possibly even get kicked out on the spot.
We will try to keep this page as up to date as we can, if you need to let us know of any club closures or new clubs around email us at clubs4swingers at gmail.com. Now that you know about all of the best swingers clubs in Czech Republic plus how to meet kinky couples near you on 99 Flavors you are ready to make this happen.