Last updated on January 9th, 2020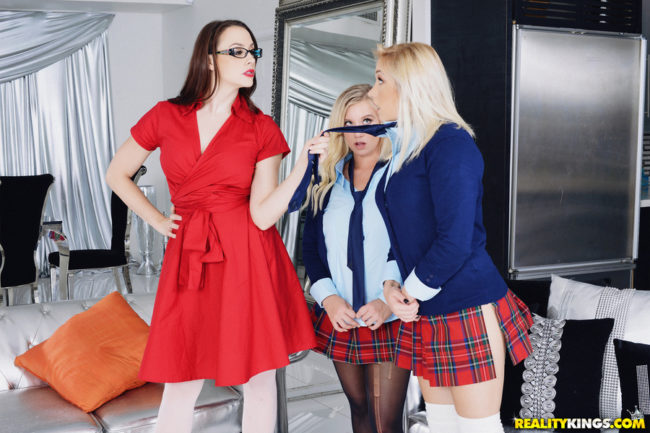 If you are hoping to find information on the best swingers clubs in Vienna and other ways to meet wife swapping couples near you then you are in the right place. Those in the adult lifestyle you surely already know how important being discreet is to all involved.
Libertine clubs don't want to put too much online because they have to respect the privacy of their guests. Well we must also respect people's privacy so we will only be passing along the information that these Vienna swingers clubs are already willing to share.

We will also mention how you can meet wife swapping couples in your area online, as well as some kinky singles that may be up for experimenting with group sex. Whether you are looking for some new BDSM play mates, a sexy wife to cuckold, or anyone open minded this post can help you find them.
We have written a full guide to swingers clubs around Austria at that link. There were just so many to list here and around the country that we thought it would be a little easier to split them up into two posts.
Best Clubs For Swingers In Vienna
Currently we think the best swingers clubs in Vienna are:
Le Swing at Hannovergasse 5
Paradiessauna at Untere Augartenstrasse 36
U1 Club Underground at Favoritenstrasse 164
Swingerclub Frivoli at Halbgasse 11
Refugi-O at Morizgasse 9
Papillon Sauna at Müllnergasse 5
Atelier Mystique at Gschwandnergasse 10 / G2
Swingerclub der Tempel at Boltzmanngasse 13
Element 6 at Kaiserstrasse 95
Swingerclub Traumland at Schlösselgasse 11
Mysticum
Skirt Club
We feel it is important to note that was a list, and not based in any order. We have already written about libertine clubs in surrounding countries and cities as well:
Now we want to share a little bit more info on each of these adult lifestyle clubs. We definitely recommend you visit their website or social media so you know which club and night are perfect for you.
Le Swing
We were just saying how it is important to check these Vienna parenclubs websites so that you visit on the right nights, here is a good example. Every Tuesday night at Le Swing is their transsexual and gay parties.
We aren't judging, but we also know that there are many guys out there who would be shocked if they showed up for a transvestite orgy unexpected. This club is open Monday through Thursday from 9pm to 2am and Fridays and Saturdays from 9-4am.
1st Saturdays are for couples and single ladies only. Generally couples pay 10 euros to enter while single men pay 36 and girls are free. However on Friday and Saturday nights the price for men is 59.
Le Swing can be reached via email at [email protected] or by calling 01-33 216 70.
Paradiessauna
One of the nice things about swingers clubs is that they come in all sorts of varieties. Paradiessauna, as the name suggests, is more of the nude sauna and spa type.
They are open from 6pm to 2am Monday through Saturday and from noon to 9pm on Sundays. Couples pay 39 euros while men pay 66 and ladies enter free. If you will be a frequent visitor sign up to be a member for 30 and you get 10 off each future entry.
The Paradiessauna adult lifestyle club throws some of the best gang bangs in Vienna and it is located near the Obere Augartenstrasse station.
U1 Club Underground
Now for a new flavor, U1 Club Underground is more like an erotic nightclub with multiple playrooms that are spread across over 500 square meters. They throw a Fetish Mania party that is legendary in this town.
Saturday nights are when they are open and every 3rd Saturday is for swapping couples only. U1 Underground is one of those clubs for BDSM group sex lovers.
Swingerclub Frivoli
Swingerclub Frivoli is open Monday through Friday from 10am to 6pm and then again from 7pm to 2am. On Saturdays and Sundays they are only open at night starting at 7.
During the day single women pay 19 euros while couples pay 49 and men pay 55. For their nighttime orgies ladies pay 19 again but couples are charged 54 and single men pay 69.
Female students between the ages of 18 and 26 enter for free. Be sure to check their site because they have random couples only sex parties, some of their rooms have a dungeon theme for BDSM and a doctor theme as well.
Contact Frivoli by calling +43-1-524-66-25 or emailing [email protected]
Refugi-O
Refugi-O is a small private members only club that is open on Friday and Saturday nights at 9pm. Most nights the prices to enter are 29 euros for couples, 33 for single men and single ladies get in free.
However if they are having a kinky themed party the prices are 39 for couples and 43 for men and they will not let you in unless you are dressed correctly for the theme. You can follow them on Facebook or send a message to Refugi-O swingers club in Vienna at this link.
Papillon Sauna
Another sauna style sex club, in fact Papillon was the first bi-sexual sauna in Vienna. They are open from noon to midnight every day except for Saturdays when they are open from 6pm to 2am.
Women and transgenders are charged 8 euros at the door, couples 16 and single men 20. You can learn more about Papillon Sauna by calling +43 (1) 942 19 49 or emailing [email protected]
Atelier Mystique
Atelier Mystique likes to refer to itself as a BDSM lounge and play location and that certainly fits. They have special femdom nights and if you sign up for a membership you can get in cheaper in the future.
You can follow Atelier Mystique BDSM sex club on Facebook or send an email to [email protected] and call +43 650 500 59 09.
Swingerclub der Tempel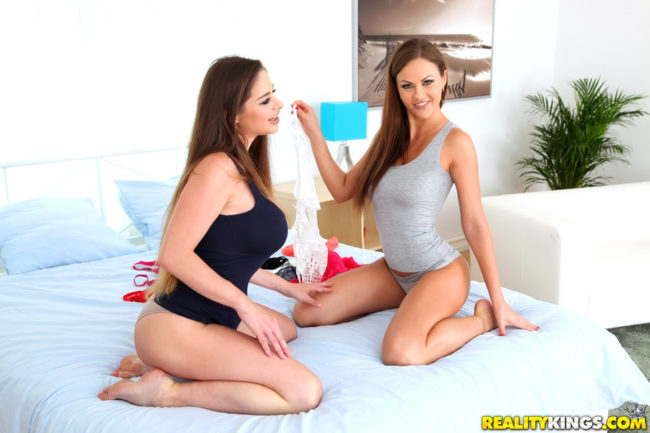 Swapping couples in Vienna have been visiting Swingerclub der Tempel for over 15 years. Couples and single ladies get in free, single men pay anywhere from 25 to 50 euros depending on the day and event.
This libertine club is open Wednesday through Saturday from 10pm to 4am, be sure to check their event schedule because some nights are couples only while others allow fewer single men.
You can call Swingerclub der Tempel up at +43-1-319-23-13 or send an email to [email protected]
Element 6
Element 6 is open from 8pm to 4am Thursday through Saturday nights in the summer, plus outside of summer months they are open Tuesday and Wednesday nights from 8pm to 1am.
Entry fees are 24 euros for couples, single men, ladies or transgenders but if they have a special event the price is 34. This is more like a bar for swinging couples in Vienna to meet, not exactly an on-site club.
You can follow Element 6 on Facebook or send an email here [email protected] if you need to learn more.
Swingerclub Traumland
Swingerclub Traumland is open Tuesday through Saturday at 8pm. Ladies are free to enter, single men must pay 68 euros and couples 46. Saturday and Wednesday nights are for swapping couples only and no single men are allowed.
Memberships will cost you 49 euros for a year or 10 for a one night trial. Traumland is available via phone here +43 664 33 60 930 and email here [email protected] plus you can follow Traumland on Facebook.
Mysticum
Mysticum is an art & culture erotic event venue that has a BDSM cellar that is available for rent. They also put on BDSM sex parties here from time to time.
You can rent the cellar for 60 euros an hour plus 20 euros for all additional people who will be joining you. You can email Mysticum at [email protected] or call + 43-1-524 66 26 for additional info.
Skirt Club
Skirt Club puts on female only swingers events around the globe and they do put on some ladies only sex parties in Vienna from time to time.
Meeting Swinging Couples Near You Online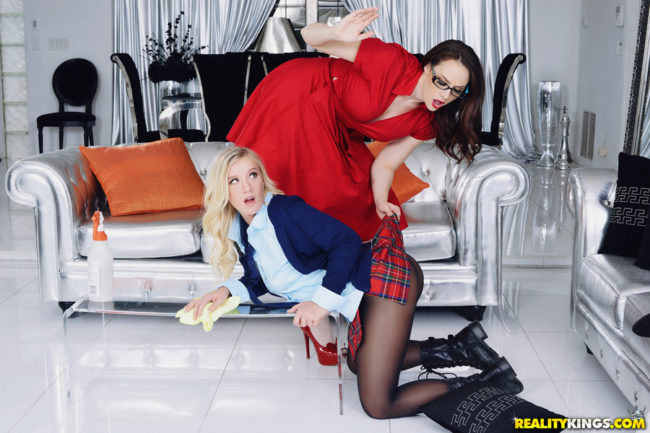 Some people love the adult lifestyle club atmosphere and want to be a part of it as often as they can. The voyeurism, the possibilities, and the whole orgy atmosphere can be intoxicating.
But we also know that giant group sex clubs with many strangers are not perfect for everyone. Some of you reading this may prefer to have smaller private lifestyle parties and the easiest way to set those up is by meeting couples or singles near you online.
That way you can chat with other wife swapping couples in Vienna and set up your own private group play dates. 99 Flavors is part of the massive Adult Friend Finder Network. It is their swingers site, but if you sign up you get full access to the over 30 million active users on the entire network.
Fortunately enough AFF is most popular in Europe, The US, and Australia which also happen to be the main areas around the world where this adult lifestyle is popular. If you want to meet swinging couples near you online 99 Flavors and the full AFF network are going to give you more opportunities to do so than anything else.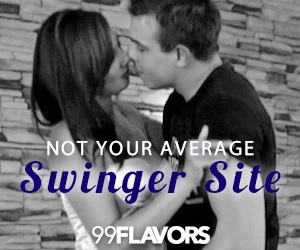 A Few Closing Thoughts
We just wanted to share a few quick general adult lifestyle rules before we finish:
Visit the clubs website before you go
RSVP if necessary
Take a shower and dress up or dress for the kinky theme
Socialize
Make sure you are wanted before you make a move
No always means no
It should be pretty easy to follow those rules right? And they will make all of the Vienna swapping couples in the orgy a lot happier. Nobody wants to be at a libertine party with a bunch of thirsty single men who move around like savages.
Just because you paid entry into a wife swapping club it doesn't mean you can have sex with everyone inside. There should be plenty of ladies who want to play around, treat them with the respect they deserve and you will have a better chance of getting a great experience out of them.
We will try to keep this page as up to date as we can, if you need to let us know of any club closures or new clubs around email us at clubs4swingers at gmail.com. That is all the info we have on the subject, remember to check out 99 Flavors and Adult Friend Finder whenever you feel like having some fun with swapping couples near you but aren't up for going all the way to one of the best swingers clubs in Vienna.