Last updated on January 10th, 2020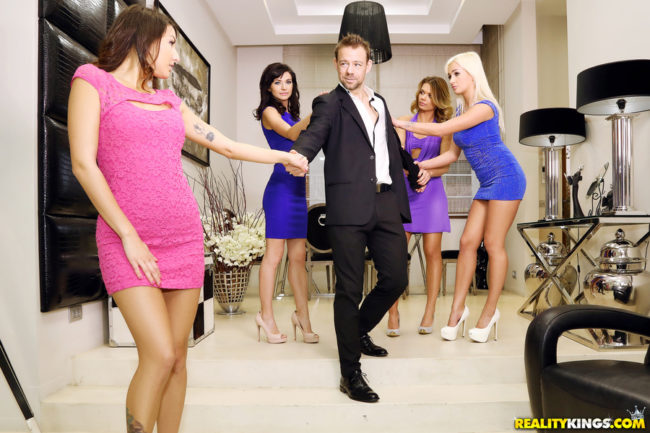 Today we want to discuss the best swingers clubs in Germany and how to meet libertine couples online for swapping near you. It doesn't matter if you are a long time veteran to the adult lifestyle or a total noob you can understand why finding reliable info can be so difficult.
If a couple chooses to switch things up from their standard missionary Tuesday to being a cuckold couple who invites a stranger over to bang the wife word might spread pretty quick. Just as some people may be prone to gossip about others visiting the best Germany swingers clubs for some group sex.
We do have info to share about where to go for this orgy and swapping lifestyle, but we also must respect the privacy of all involved at all times. If a club is not posting something on their website or social media then who are we to talk about it for them?

But we will do our best to keep the information you find on our site as up to date as we can. When it comes to meeting swingers near you online you will have more opportunities in bigger cities like Frankfurt, Cologne, Stuttgart or Dusseldorf but you might just find some anywhere.
We want to point out that because certain cities have more options we have already covered swingers clubs in Berlin, Hamburg and Munich individually at those links. If we included those cities on this post it would take hours to cover everything.
Best Clubs For Swingers In Germany
Here is our list of best swingers clubs in Germany:
Swingerclub Emmanuelle at Westerbachstrasse 70 in Frankfurt
Maxis Swing at Okrifteler Strasse 26 in Frankfurt
Fantasy Club at Kruppstrasse in Bergen-Enkheim in Frankfurt
Lust Refugium at Feldkasseler Weg 100 in Cologne
Pan Sauna at Händelstrasse 31 in Cologne
Burg Ibiza at Sommerkellerweg 20 in Fürstenfeldbruck
Schloss Milkersdorft at Schloßstrasse 15 in Kolkwitz
Swingerclub Maihof at Talstrasse 17 in Altleiningen
SF Lounge Swingerclub & Erotic Disco at Bruchweg 146 in Kaarst
GMK Bi-Club, Hermülheimerstr 5 in Brühl
Chateau Royal at Schmelztalstrasse 50 in Bad Honnef
Swinger Oase at Hardenbergstrasse 45 in Leverkusen
Chains of Liberty at Nikolaus-Adams-Strasse
Remember we said that was a list, not a ranking, so they were not in a best to worst order. We have also listed the top lifestyle clubs and sex parties in nearby countries and cities like:
Now we will write a bit more about each of these libertine clubs and give you some links for additional research and mention other ways to contact them if you have any questions.
Frankfurt Swingers Clubs
Swingerclub Emmanuelle
Our first of three in Frankfurt is Swingerclub Emmanuelle which is open Tuesday through Thursday from 7pm to midnight, Friday from 8pm to 2am, Saturday from 8pm to 3am and Sunday from 3pm to 10pm. Single men are charged 80 euros on weekdays or 110 on Friday and Saturday nights.
Single ladies always pay 10 to enter, while couples pay between 10-25 euros on weekdays, 40 on weekend nights, and 30 on Sundays. You can contact Swingerclub Emmanuelle by calling 069 – 36708031.
Fantasy Club
At Fantasy Club you can find all sorts of kinky stuff like a large mirror room, a voyeurs box for those who like peeping, and this is a good place to find BDSM group sex. Their swingers parties are on Wednesday, Friday and Saturday nights at 8:30pm.
You can contact Fantasy Swingers Club in Frankfurt by calling 069-410034 and they will give you the exact address when you RSVP.
Maxis Swing
The website for Maxis Swing has been down for a while but as of our latest information they are still open. We suggest you email them at [email protected] or call 0152-09987876 before you visit Maxis Swing just to make sure.
Their orgies generally run from 11am to midnight every day. Entry prices are 30 euros for couples, 20 for single ladies and 85 for single men.
Other Libertine Clubs Around Germany
Lust Refugium
We have two swingers clubs in Cologne to discuss, the first is Lust Refugium. Actually calling this a swingers club is a bit misleading, they are not a daily club instead they throw frequent group sex events.
We just linked you to their website where you can see when their next orgy will be, or you can call Lust Refugium at + 49-3212-3906001 plus email [email protected] for more details.
Pan Sauna
We highly recommend you visit the Pan Sauna website before you visit because some days are for gay and bi-sexual men only while other days this is a mixed gender sex sauna in Cologne. Generally speaking Tuesday through Thursday are for men only, Friday through Sunday are their mixed and couples sex parties at Pan Sauna.
The opening hours are noon to 2am daily, though they are closed Mondays. Prices vary depending on day, time, gender and more but generally it is pretty cheap at 10 to 15 euros to enter Pan Sauna.
You can contact this Cologne couples sex sauna at that link or by calling 0221-932 849 56.
Burg Ibiza
Not far from Munich in Fürstenfeldbruck you can find Burg Ibiza. They have a XXX cinema for porn viewing, a Chinese Room, Roman Room, and other group play areas for their orgies including a sauna and log cabin.
We also really like how they have a room for swapping couples only, singles will not be allowed to enter. Single ladies always pay 40 euros to enter while couples pay 60 Wednesday through Friday, 85 on Saturday or 70 on Sunday.
Single men pay 100 Wednesday through Friday, though if they show up after 6pm on Friday that raises to 130 and 130 is also the rate for Sundays. Saturdays at Burg Ibiza are couples only sex parties and no single men are allowed.
The opening hours are noon to 1am on Wednesday and Thursday, noon to 3am on weekend nights and 10am to 1pm on Sundays. Food and drinks are always included at Burg Ibiza, you can contact this German swingers club at that link.
Schloss Milkersdorft
Located between Berlin and Dresden is libertine club Schloss Milkersdorft which is open Friday and Saturday nights starting at 8pm. They are active on social media and you can follow them on:
Plus you need to register before visiting their orgies by messaging Schloss Milkersdorft here or calling +49 35604 644 39.
Swingerclub Maihof
Those who want to visit an adult lifestyle club in Altleiningen can head to Swingerclub Maihof. They put on fetish themes to their orgies like Sodom & Gommara Nights, BDSM sex parties and more.
They are open from 2pm to 4am on Friday and Saturday nights. Entry fees are 100 euros for couples on Friday, 120 on Saturday, or you can pay 200 if you prefer to go both nights. Swinging couples 25 and under pay 60 on Friday or 70 on Saturday, while couples aged 26-30 pay 70 on Friday or 90 on Saturday.
Swingerclub Maihof can be a great place to have group sex with younger German swapping couples. If you plan to be a frequent visitor you can get half price on entry for the next 6 months by getting a club card for 180 euros, plus if you bring a new couple you get 25 off your entry fee.
You can contact this BDSM lifestyle club at that link or by calling +49 (0) 63 56 10 00.
SF Lounge Swingerclub & Erotic Disco
SF Lounge Swingerclub & Erotic Disco in Karst is sometimes referred to as Farell Lounge. They have 5 group play areas on site two of which have a Jacuzzi.
Entry fees can vary a bit by day and time but swapping couples pay 30 to 40 euros, single ladies 15 to 20, or single men 79 to 89. Their orgies run from:
Wednesday 7pm to 1am
Thursday 2pm to 8pm
Friday 8pm to 2am
Saturday 9pm to 3am
Sunday 3pm to 9pm
For more information you can reach SF Lounge Swingerclub & Erotic Disco via [email protected] or 02131 4020340.
GMK Bi-Cub
As the name suggests the GMK Bi-Club in Brühl is a very LGBT friendly libertine club. This is also one of the better places to have sex with transsexuals in Germany, every first Friday of the month they have special Shemale Swingers Parties.
That isn't the only not that you can party with transgenders, they have plenty of other events featuring sexy TS-girls. Single men pay 25 euros to enter, couples 15 and single ladies are free. To find out more just call GMK Bi-Club at 02232-9 69 05 75.
Chateau Royal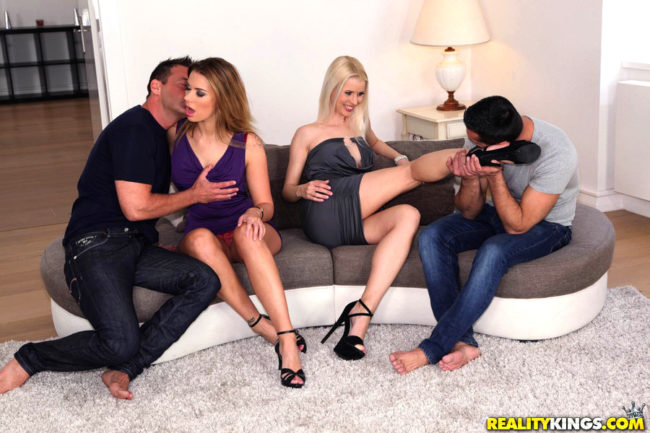 Located in Bad Honnef Chateau Royal is another swingers club in Germany that has special group sex parties for younger couples. Their Young & Wild Orgies are only for those that are 39 and under.
Single men are generally not allowed to visit their libertine parties. Chateau Royal is open on Thursday from 1pm to 9pm when single ladies pay 35 euros and swapping couples pay 65.
Fridays the sex parties begin at 6pm and go until 2am, single ladies again pay 35 but couples pay 80. The hours of operation on Saturdays are 7:30pm to 4am with ladies paying 35 and couples 95.
You can contact them at [email protected] or by calling +492224 9 01 52 32.
Swinger Oase
Swinger Oase is another LGBT swingers club that is open Tuesday through Thursday from 1pm to 8pm, Friday from 5pm to 1am, and Saturday from 6pm to 2am. Single ladies are charged 5 euros, couples 10 and single men 30 or sometimes 40 if they have a special event.
You should call Swinger Oase at 02148609820 or email [email protected] before you visit just to make sure they will be open since they have no website to confirm online.
Chains of Liberty
While not a daily swingers club Chains of Liberty puts on very hardcore LGBT group sex parties in Germany. These are another place to have sex with transgenders as they are often at their events and some of their orgies have a transsexual theme.
They also have hardcore BDSM parties, and are good for people who like all types of fetishes. Sometimes Chains of Liberty is referred to as Der Burgherr.
Meet Swinging Couples Near You Online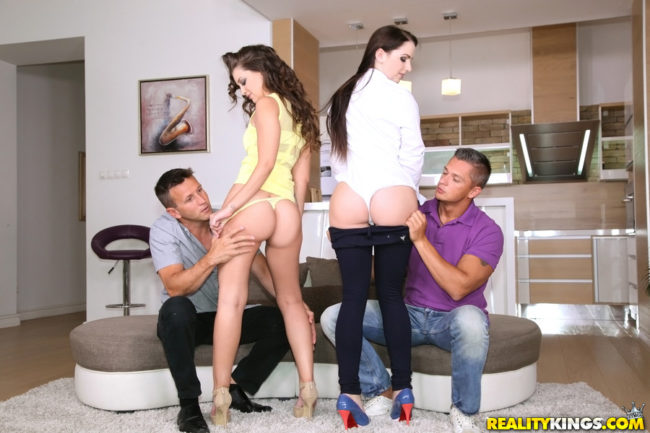 As you can see there aren't swingers clubs in every city and not everyone has the time it takes to drive for hours every time they get in the mood to have some fun. Many are probably thinking how cool it would if they could just contact other wife swapping couples in their area to set up some private sex parties whenever they please.
Some guys may one be interesting in finding cuckold couple so they can go have sex with the wife while the husband watches. Others may be looking for ways to meet a few kinky people near them to set up a private home group sex party.
Others still may be more ambitious and could be looking for ways to meet as many swinging couples in Germany online to throw huge hotel takeover orgies. No matter what it is you are hoping to achieve we have a great answer for you.
Surely you have seen ads for Adult Friend Finder before, but did you know they have tens of millions of active users worldwide? In addition there are as many kinky people in Germany per capita using the AFF network to help fulfill their sexual desires.
What a lot of people haven't realized is they have a branch of the AFF network designed specifically for couple swapping and orgies called 99 Flavors. When you sign up you can message all the swingers near you on the site, plus you get free access to the entire Adult Friend Finder network.
For those hoping to find others in the adult lifestyle near them 99 Flavors is the best resource you will get. Large cities like Frankfurt, Cologne, Stuttgart or Dusseldorf and obviously Berlin, Munich and Hamburg will have the most users, but Western Europe is really one of the more popular places for this kinky and sexy social network.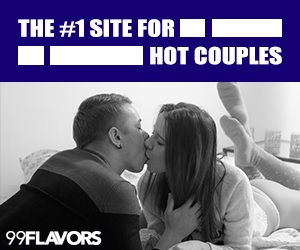 Random Thoughts & Tips
Let's quickly talk about some simple rules to help all involved get the most out of the experience before we end this. If you visit a swingers club always make sure that you:
Visit the swingers clubs website before you go
RSVP if necessary
Dress up according to the theme of the sex party
Mingle and be part of the party
No means no
Don't force your way into a situation where you aren't wanted
Guess what? Those rules are mostly directed towards single men. If a sexy lady wants to jump from dick to dick nobody is going to stop her. It isn't the same for men, you need to make sure you are wanted before you make your move.
Also, don't get so drunk that you can't control yourself, and don't be the creepy guy who hides in the corner looking for any opportunity he can get. We will try to keep this adult lifestyle page as up to date as we can, if you need to let us know of any libertine club closures or new clubs around email us at clubs4swingers at gmail.com.
Now that you know about all of the best swingers clubs in Germany plus how to meet kinky couples for swapping near you on 99 Flavors you are ready to make this happen.