Last updated on January 10th, 2020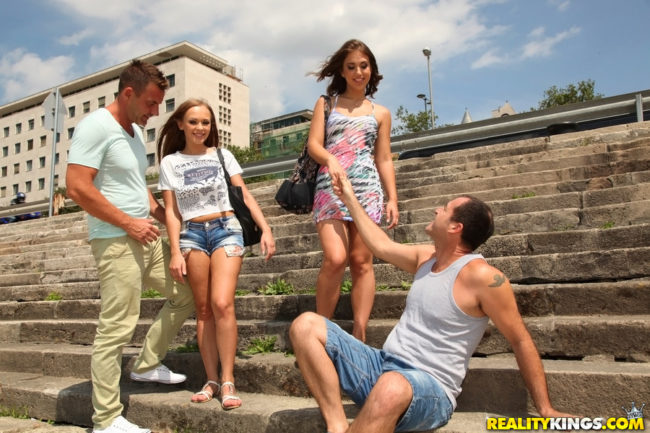 The best swingers clubs in Belgium and other ways to meet wife swapping couples around the country are the main focus of this post. In the adult lifestyle few things are more important than discretion.
Most of these libertine clubs don't want to share a lot of info online because they know their guests really like to keep things as secret as they can. We also must respect that so we can only pass along the information that these Belgium swingers clubs are willing to share.

There will also be some talk about how to meet wife swapping couples in your area online, as well as some kinky singles who may be open to enjoying a group sex party. There will be a lot more possibilities online in large cities like Brussels, Antwerp, Ghent and Charleroi but you never know just who may be looking to have some fun.
Whether you are hoping to find new BDSM play mates, a sexy wife to cuckold, or anyone open minded this post can help you find them.
Best Clubs For Swingers In Belgium
Currently we think the best swingers clubs in Belgium are:
Circle O Club at Brechtsebaan 264 in Schoten, Antwerp
Parenclub Villa 21 at Grote Steenweg 21 in Antwerp
Club Divine at Pierrelaan 33 in Antwerp
New Club Cocoon at Chaussée de Louvain 42 in Brussels
Val d'Amour at Greepstraat 11 rue de la Fourche in Brussels
Eroxx at Bert Leysenlaan 20 in Balen
Only 4 You at Rue Fonds de nos Bois 3 in Merbes-le-Château
Acanthus at Brugsesteenweg 24 in Harelbeke
Club 7 Sins at 64 Herenlaakweg in Maaseik
That was a list, not a ranking, remember that it was not in any order other than loosely based by geographic location. We have already covered libertine clubs in nearby countries and cities like:
Now let's talk about each of these adult lifestyle clubs near you a bit. Be sure to visit their website or social media so you know which club and night are perfect for you.
Antwerp Swingers Clubs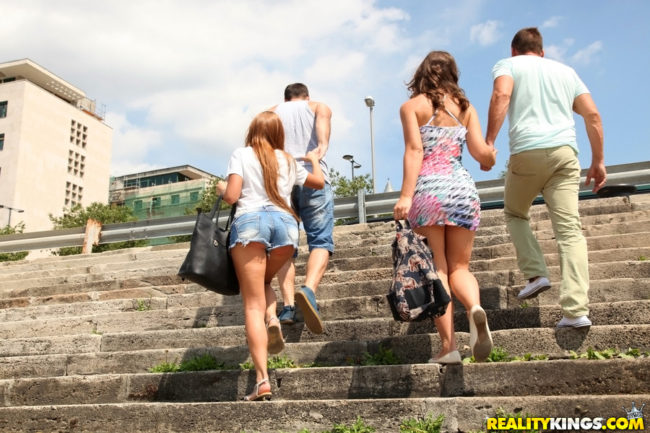 Circle O Club
Circle O Club is open on Saturdays from 9pm to 4am and Mondays from 1pm to 6pm and then again from 7:30pm to 2am. They are also open other days of the week from time to time, most Sundays and Thursdays, but they are sporadic.
This Antwerp swingers club charges different prices depending on day and what kinky theme they have for that particular sex party. Sometimes single men are allowed, other times they are not but if so single men may pay anywhere from 50 to 125 euros to enter.
Couples often pay between 25 and 75 euros, while single ladies are sometimes free or sometimes pay around 25 euros at Circle O. You can follow them here or send a message to [email protected] to learn more.
Parenclub Villa 21
Parenclub Villa 21 is located about 45 minutes from downtown Antwerp and couples love swapping here. Every 3rd Saturday is a MILF party for those who like to find cuckolding wives.
They also have gangbangs and other kinky themes for their orgies. Mondays they are open from 12:30pm to 6pm, actively swapping couples get in free but if they aren't participating they may be asked to pay 25 euros and single men are charged 60.
Fridays they are open from 12:30pm to 7pm, couples are free or 25 euros while single men pay 65. Their Saturday night sex parties cost 40 euros for all couples, 20 for single ladies and 65 for single men. Single men must make a reservation for the Saturday night orgies.
Sundays the doors open at 4pm and close at 11pm, couples pay 30 ladies 15 and men 60. You can follow Parenclub Villa 21 Antwerp swingers club on Facebook or Twitter plus you can send them a message at [email protected] or call +32 14 56 09 86.
Club Divine
Our last libertine club in this city to discuss is Divine which is open from 2pm to 11pm on Mondays when couples pay 50 euros, single men 80 and transsexuals pay 30. Yes, that is right, this is a great place for guys who are hoping to have sex with Antwerp transgenders.
On Tuesdays the hours are from 2pm to 8pm with couples paying 40, men 70 and trans 30. Saturday their orgies run from 8pm to 4am with couples paying 60 euros, men 90, single ladies 30 and TS girls 30.
Sunday the club runs from 4pm to midnight with couples paying 50, men 80, and trans 30. The opening hours and prices change on Thursdays and Fridays depending on what the theme for the sex party is.
You can email Club Divine at [email protected] for more details, or call 03 636 24 03.
Brussels Swingers Clubs
New Club Cocoon
You can find some of the best gang bangs in Belgium at New Club Cocoon on Wednesday and Thursday nights. The Wednesday gang bangs are in the day from noon to 6pm while Thursday night they are from 8pm to 2am.
New Club Cocoon is also open Fridays and Saturdays from 9pm to 4am and Sundays from 3pm to 9pm. Plus every third Monday they throw a sex party.
This club loves to mix up their themes like Roman Orgies, MILF Parties, Cuckold Wife Parties and Topless Nights. Entry prices are 50 euros per couple, 100 for single men or 15 for single ladies. Memberships will run you 25 euros as well.
You can follow the New Cocoon Brussels swingers club on Facebook or contact them by calling +32(0)477/41 34 56 or emailing [email protected]
Val d'Amour
Val d' Amour also has gang bangs along with Libertine Nights, Ladies Nights, and Sexy Lingerie Parties. They are open on Tuesday from noon to 6pm, Thursday from 8pm to 2am, plus Fridays and Saturdays from 9pm to 4am.
They are also sporadically open on Mondays but hours will vary. A membership is mandatory and will cost you 15 euros, entry prices range from 35 to 50 for couples, 90 for single men and 10 for single women.
You can learn about their upcoming group sex parties on the Val d'Amour Facebook page or you can call them at +32 (0) 2 502 81 06 and email [email protected]
Other Libertine Clubs In Belgium
Eroxx
You can find libertine club Eroxx in Balen about an hour from Antwerp. This is another good place to have sex with Belgium transgenders as they have special Travestie Parties along with other kinky themed orgies like Sensual Sundays, Topless & High Heels Parties, and gang bangs.
You can learn more by calling Eroxx at +32 0 14 750 578 or emailing [email protected]
Only 4 You
Out in Merbes-le-Château you can find Only 4 You which is a membership club and it costs 15 euros to become a member. On Mondays and Thursdays their adult lifestyle parties run from noon to 2am with swapping couples paying 50 euros, single men 90 and single ladies 25.
On Fridays they are open from noon to 4am with couples paying 60 and the other prices being the same. Saturday nights are couples only sex parties though single ladies can still get in for 30 euros.
These couple swapping events are from 8pm to 5am and cost 95 per couple. They are also open on Sundays with the prices being the same as on Friday.
Check Only 4 You out on Instagram or Facebook plus you can message Only 4 You at [email protected] or call +32 (0) 71 50 66 25.
Acanthus
Acanthus in Harelbeke has a 30 person XXX porn cinema as well as 18 theme rooms, gloryholes, a Jacuzzi and much more. They have special erotic massage nights and they have couples only sex parties on Saturdays.
Couples are charged 60 euros on Fridays, 100 on Saturdays or 50 on Sundays. Single ladies pay 25 on Friday, 50 on Saturday or 25 on Sunday. Single men can go on Friday for 120 or Sunday for 90. You must also become a member for 20 euros.
They are open every Friday from 8pm to 4am, every Saturday from 8 to 5, and every Sunday from 7pm to 2am.
You can find the Acanthus Facebook page here, they are also active on Twitter plus you can reach them via [email protected] or +32 (0)56 70 08 98.
Club 7 Sins
Located in Maaseik is Club 7 Sins, the last swingers club in Belgium that we will discuss but remember this was not in any particular order. On Friday nights their orgies run from 9pm to 3am with couples paying 50 euros, single ladies 25 and single men 75.
On Saturday nights they are open from 9pm to 5am with couples being charged 75, single ladies 25, and single men 75. Their Saturday sex parties are more for couples so single men can only come if they are with a couple.
On Sunday they have T-Girl sex parties from 4pm to midnight, another great chance to have sex with transgenders in this country. Couples are charged 50, single ladies 25, men 75 and transgenders 25.
You can reach Club 7 Sins at this email [email protected] or this number +32 089 35 45 77.
Meeting Swinging Couples Near You Online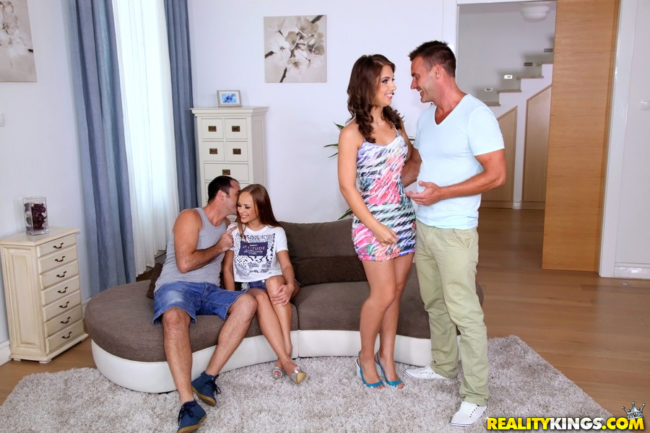 Some people love the adult lifestyle club atmosphere and wish they could visit one every night of the week. The voyeurism, the endless possibilities, and the whole orgy atmosphere can be what life is all about.
But we also know that group sex clubs are not the only way to enjoy the lifestyle, some reading this may prefer to have smaller private sex parties and the easiest way to set those up is by meeting couples or singles near you online. That way you can chat with other wife swapping couples in Belgium and set up private group play dates that better fit your schedule and kinky needs.
99 Flavors is part of the huge Adult Friend Finder Network. It is their swingers site, but if you sign up you get full access to the over tens of millions of active users on the network all across the globe.
AFF is most popular in North America, Western Europe and Australia which also happen to be the main areas around the world where this adult lifestyle is popular. Isn't it nice when things work out like they should? If you want to meet swinging couples near you online 99 Flavors and the full AFF network are going to open up more doors and legs for you than anything else can.
Of course the larger cities like Brussels, Antwerp, Ghent and Charleroi will have the most kinky users on them, but they can be found all over this part of Europe.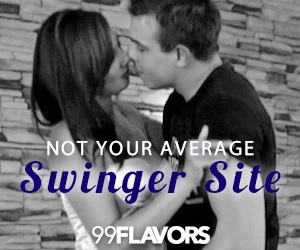 A Few Closing Thoughts
We thought we should share a few quick general adult lifestyle rules before we leave you:
Visit the clubs website before you go
RSVP if necessary
Take a shower and dress up or dress for the kinky theme
Socialize
Make sure you are wanted before you make a move
No always means no
You can probably handle that right? Nobody wants to be at a Belgium swingers club with a bunch of thirsty single men who move around like savages and don't respect the libertine lifestyle.
Buying a ticket into a wife swapping club doesn't isn't the same as visiting a brothel. Hopefully there are some sexy ladies who want to have a good time, if not, well, just wait until next time.
We will try to keep this page as up to date as we can, if you need to let us know of any club closures or new clubs around email us at clubs4swingers at gmail.com. That is all the info we have on the subject, remember to check out 99 Flavors and Adult Friend Finder whenever you feel like having some fun with swapping couples in Brussels, Antwerp, or anywhere near you but aren't up for going all the way to one of the best swingers clubs in Belgium.