Last updated on January 9th, 2020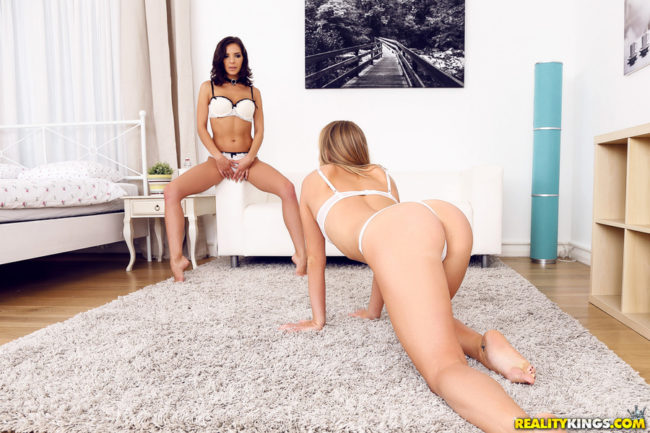 Trying to list the best swingers clubs in Lyon and talking about other ways to meet swapping couples interested in the hobby near you is a bit of a difficult thing to discuss for various reasons. The main one is that discretion is a big part of the lifestyle scene, many involved it in like to keep this on the down low.
For instance let's say there is a libertin couple who enjoy watching the wife get cuckolded, that is probably not something they want their friends, family, neighbors and co-workers to know about. You can see why finding out good and up to date info on the best swingers clubs in Lyon or other ways to meet couples for swapping near you can be so difficult to track down.
That same level of discretion is also wanted by couples who enjoy having group sex be it a threesome or a massive orgy with hundreds of people enjoying themselves. Well, we are going to do our best to not only cover the lifestyle at its current state, but also continue to update this page as often as we can.

There are plenty of other sites out there, but if you have visited them you probably have noticed half of the echangiste clubs they mentioned are no longer open. We aren't going to say we will be perfect at this, but we will put in the effort to keep our lists relevant and up to date.
We are writing this in English but we also know that if many of you speak French then you are used to calling these echangiste or libertin clubs so we will use all so that everyone feels comfortable. After we tell you all about the best clubs for swingers around the area we will also talk about other ways to meet sexually adventurous couples near you.
That way you can throw your own private orgies, meet some of those cuckolding wives, or get your kicks however you desire. Of course the easiest way to do this is by using online sites and groups, and we have some great ways to tell you all about.
But before we get into that we want to list the best clubs in the area and give a little break down on what they have to offer.
Best Clubs For Swingers In Lyon
Here is our list of best swingers clubs in Lyon:
Le Diamant at 24 Rue Macchabees
Le Cocoon at 2 Place de la Gare
Le Sun Libertin at 3 Rue Sainte-Marie-des-Terreaux
Le Mistik at 45 Quai Clemenceau
Le Insolite Club at 56, Rue Paul & Marc Barbezat
Le Move at 32 Quai Arloing
We also have full posts on all of the available libertin clubs in:
If you want to do a little traveling around the region and sampling the pleasures other swapping couples may have to offer. Now we want to share a little bit about each echangiste club in Lyon. As we mentioned before discretion is very important to clubs and also couples so we aren't going to share any more than these places are already offering out to the public.
We have put links up to all of their own websites and social media, we definitely recommend you follow those links before you visit. You want to make sure you are dressed in the proper way for whatever kinky sexy party or themed event they are planning on the night you plan to attend.
Plus they may be closed on a particular night, or have some sort of special event going on that you are not aware of.
Le Diamant
Le Diamant is open from 10pm to 4am on Friday nights and 10:30pm to 5am on Saturdays. They also throw gang bangs during the day on various days of the week.
Le Diamant is a good club for LGBT libertin singles and couples, and it is also a great place to meet transgenders in Lyon. The prices are usually 30€ per couple, single women get in free and trans have a 20€ entry fee.
Some single men are allowed depending on the night and event. Their email is [email protected] or give them a call here +33 04 72 57 76 90.
Le Cocoon
One of the more popular exchangiste clubs in Lyon, Le Cocoon holds regular gang bangs on Tuesday nights from 8pm to 1am and on some Thursday nights as well. Friday is a mixed entry night and they are open from 8:30pm to 3am, while Saturday is for couple swapping only and no single men are allowed when they are open from 8:30pm to 5am.
Prices are 40€ for couples, 20€ for single ladies, and when single men are allowed they must pay an entry fee of 60€. You can follow Le Cocoon on Twitter and Facebook or give them a call at +33 07 89 84 48 23 and email them here [email protected]
Le Sun Libertin
Le Sun Libertin Club is very large at over 3,000 square feet and they have over 50 private cabins along with a sauna and steam room. They also put on some great gang bangs at this spa and sauna style libertin club.
Le Sun is open on Wednesday from 1pm to 2am, Thursday and Friday from 1pm to 3am, and Saturday from 2pm to 5am. No single men are allowed on Thursdays or Saturdays during the day, but they are allowed at night on Saturdays.
Prices can vary a bit by event but are usually 44€ for couple, 74€ for single men and single ladies are free to enter. You can contact Le Sun Libertin Club by calling +33 04 72 10 02 21 or checking out their Twitter and Facebook.
Le Mistik
Another very popular Lyon swingers club for wife swapping couples is Le Mistik. They put on a very fun BDSM sexy party the 4th Friday of each month.
The hours at Le Mistik vary a lot by day, Monday and Wednesday they are only open from 2pm til 7pm while Sunday is from 4pm to 9pm. Tuesday, Thursday, Friday and Saturdays they are only open at night.
Give Le Mistik a call at +33 06 80 37 90 78 or you can shoot them an email here [email protected] if you need to contact them.
Le Insolite Club
Another spa and sauna style echangiste venue is Le Insolite Club. They have a hamman and sauna which are really popular when the sun is up, and there is more of a swingers party atmosphere after dark.
The prices to attend vary like usual, Couples pay 30€ on weekdays, 35€ on Friday night and 50€ on Saturday nights. Single men must pay 30€ on weekdays, or 50€ and 60€ on Friday and Saturday nights respectively.
Single women are always free. You can reach Le Insolite Club by phone at +33 04 78 49 29 64 or use this libertin clubs contact page to send them a message.
Le Move
Le Move swingers club doesn't really put too much info out on their website so we are going to respect their wishes. If you want to contact Le Move just call +33 04 72 20 07 24.
Meet Swinging Couples Near You Online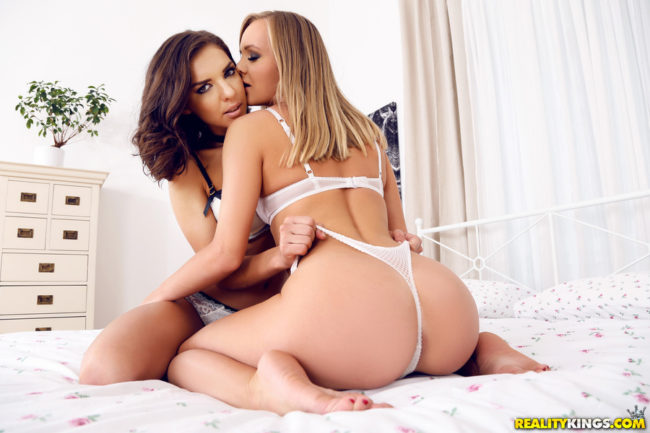 Hopefully you learned something so far, but we also know that there are plenty of swinging couples in Lyon who aren't really interested in going to a libertin club every time they want to have a little fun. Big orgies and lots of people watching you are certainly not for everyone, or at least not for all occasions.
Luckily there is another way and that is to meet swapping couples near you online. This may mean other lifestyle swingers, or you contacting whatever amount of men and women you desire to party with and setting up something a little more private on your own.
Maybe you want to invite other swinging couples to your home, or throw some echangiste parties at a hotel or private venue. Or maybe you are a single man who just wants to have some fun in any way possible be it at an orgy, a BDSM party, or just tracking down some cuckolding wives in Lyon online.
So what is the best way to do that? Have you ever heard of Adult Friend Finder? You have probably seen the links around the internet before, they like to say they are not your typical dating site and that is definitely true!
This is the best site to use if you want to find people to have fun with on a sexual level, not an emotional one. Their sister site for couple swapping is 99 Flavors which might just be exactly what you are looking for.
There is no better way to meet swingers in Lyon online be it lifestyle couples, singles, a cuckolding wife or whatever interests you. You not only get access to all of the swingers on 99 Flavors but you also get into the full Adult Friend Finder network which has tens of millions of users worldwide, and far more in France than you probably expect.
In a large city like this one there will be plenty of options on it and it will really take your group sex game to the next level. For the single men out there that don't want to get rejected at the door to a libertin club these sites are definitely the best way for you to find some kinky women to bring with you next time you want to go.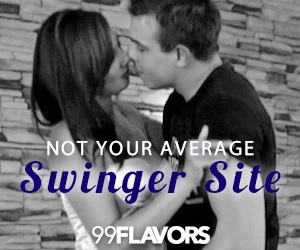 Final Thoughts & Tips
Before we go we wanted to share a little bit of advice for any newbies to the echangiste scene out there, or anyone who has tried visiting swingers clubs in the past with mixed results. There are some pretty easy rules to follow that will definitely maximize your experience as well as all of the other kinky couples involved in the lifestyle.
The first thing you need to do is check and see if you need to RSVP before you go to the libertin club. Next take a shower and make yourself look as presentable as possible. Often times these lifestyle clubs will have theme nights, try to dress according to the theme when possible. You don't want to be the guy who isn't ready for BDSM night now do you?
Once inside the club don't be 'that guy' and many of you already know who we are talking about. When it comes to swingers clubs 'that guy' can come in many forms, but they are all close to the same.
The guy who stands in the corner creeping in the shadows not talking to anyone else. The guy who watches other couples and doesn't get the hint that they want him to leave them alone.
That guy who walks up and tries to jump into other couples who are swapping and attempts to force his way in even when it is clear he isn't welcome. Swingers clubs in Lyon are not looking for single men who are anti-social and who are just visiting because they think it is a good place to bust a quick nut.
Mingle, be sociable, and don't try to force your dick places it does not belong. You should also read the libertin club rules just to make sure what is and isn't allowed so that you don't get kicked out for doing something you didn't realize was wrong.
We will try to keep this page as up to date as we can but that may be easier than it sounds. If you need to let us know of any club closures or new libertin clubs around email us at clubs4swingers at gmail.com.
If the whole group sex club scene doesn't sound right at this point you might have more fun setting up your own private orgies by using 99 Flavors, or just meet some kinky people near you on Adult Friend Finder for some 1 on 1 fun. Now you know all about the best swingers clubs in Lyon and how to meet swapping couples near you, we hope you have a great time!