Last updated on January 10th, 2020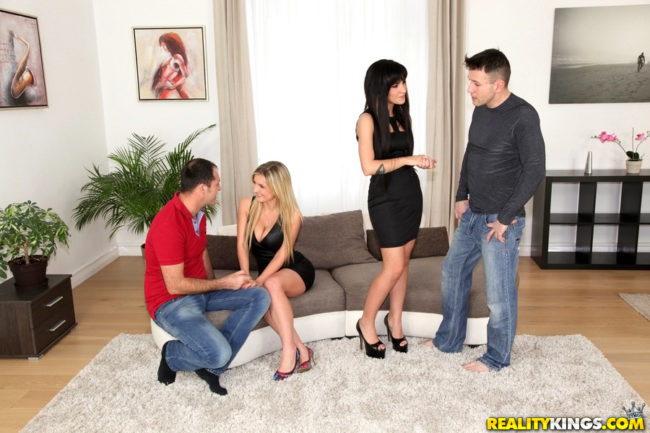 For those looking to find info on the best swingers clubs in Canada and other ways to meet wife swapping couples around the country you are in the right place. If you are here for swingers clubs in Toronto or Vancouver please click those links.
This post will cover all other cities around the country like Montreal, Ottawa, Edmonton, Calgary and more. Those with experience in the adult lifestyle are already aware of how important being discreet is.
Libertine clubs don't want to put too much out there because they know their guests really like to keep things as quiet as they can. We will certainly be respecting that and we will only pass along the information that these Canada swingers clubs near you are already sharing online.

There will also be additional talk about how to meet wife swapping couples in your area online, as well as some kinky singles who might be up for group play. There will be more options to meet others in the lifestyle online in large cities like Montreal, Ottawa, Edmonton and Calgary but you never know where you might find someone that interests you.
Whether you are looking for some new BDSM play mates, a sexy wife to cuckold, or anyone open minded this post can help you find them.
Best Clubs For Swingers In Canada
Currently we think the best swingers clubs in Canada are:
L'Orage Club at 7387 Rue Saint-Hubert in Montreal
Chez Louis in Montreal
Entre Nous 2 at 6500 Boul Henri Bourassa E in Montreal
Obsession Swing Lounge at 1575 St Laurent Blvd in Ottawa
Club Debauchery Vanier in Ottawa
Aurora Social Club at 15120a Stony Plain Road in Edmonton
Club Rendezvous at 2280 39 Ave NE in Calgary
L'Auberge La Passion at 2655 St-Pierre Street in Drummondville
Regina Lifestyle Parties Group
We need to mention that was a list, not a ranking, so it was not in any order other than loosely based by geographic location. We have already written about libertine clubs in northern US states like:
Now we want to write a little bit more about each of these adult lifestyle clubs individually. Be sure to visit their website or social media so you know which club and night are perfect for you.
Montreal Swingers Clubs
L'Orage Club
Remember that when you are searching for swingers clubs in Montreal, Quebec, or any French speaking area you want to look for echangiste clubs or libertine clubs. L'Orage Club is one of three that we know of in the city.
They are open Thursday through Saturday from 9:30pm to 3am. Single men must pay $40 on Thursdays, $100 on Fridays and are not allowed on Saturdays. Couples are charged $20, $30, or $60 respectively while single ladies always pay $10.
Some Sundays they also throw gluttony parties from 4pm to 8pm where you can find some of the best gang bangs in Canada. They also have other kinky themes for their group sex events like Public Disgrace Parties and James Bond nights.
Sometimes if they have a special event going the prices can vary a bit. The L' Orage French style Echangiste Club in Montreal has been open since 1996 and you can follow them on Facebook at that link.
Chez Louis
Chez Louis throws orgies every Saturday and they also put on gang bangs on some Friday nights or mid-week. Chez Louis has been around since 1992, you can call Chez Louis at 514-990-0979 or email [email protected] for more info.
Entre Nous 2
Our last Montreal libertine club to discuss is Entre Nous 2. This is more like a libertine sauna than a traditional swingers club. It is open 24/7 and Thursday night is their ladies night. Sunday through Thursday couples pay an entry fee of $20, on weekends the entry is $50.
Single men must pay an entry fee of $40 on weekdays and $60 on weekend nights. Membership charges are $50 for 1 year. You can call them at 514-322-6500 or send Entre Nous 2 a message at that link, plus you can follow them at this link.
Eyes Wide Shut Parties
Another group sex party in Montreal to mention is the ever popular Eyes Wide Shut Party which happens once a year.
Ottawa Swingers Clubs
Obsession Swing Lounge
The first of two adult libertine clubs in Ottawa is Obsession Swing Lounge. Memberships are only $25, entry fees are $35 for couples or single men, ladies enter free.
Obsession Swing Lounge is open Friday and Saturday nights at 9pm, and Saturdays are for swapping couples and single ladies only.
Club Debauchery
In Vanier you can find Club Debauchery which is a gender inclusive BDSM and swinger club in Ottawa. On site they have a dungeon, suspension rig, plenty of BDSM equipment, a human sized bird cage, spa, and it is available to rent for private BDSM events.
Memberships will cost you $40, opening hours vary by event but their sex parties always end at 2am. If you want to check it out they allow drop ins on Monday nights for only $10.
You can email Club Debauchery at [email protected] or follow them here.
More Lifestyle Clubs Around The Country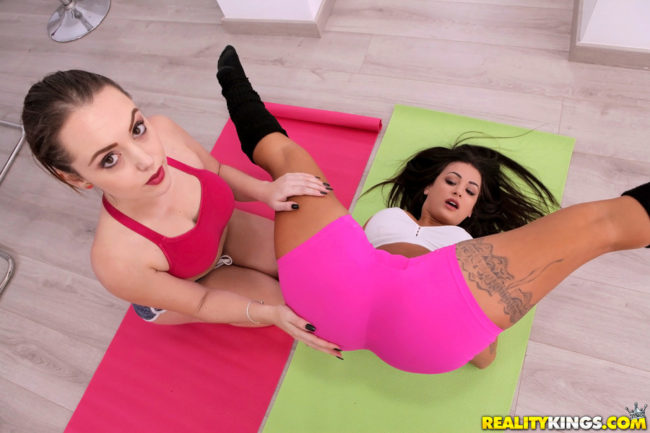 Aurora Social Club
There is only one reliable swingers club in Edmonton that we know of, Aurora Social Club. This is a brand new place to find orgies in Alberta as it just opened in 2019.
Thankfully it came in because this city was lacking after 4 Play Edmonton closed. On site you will find a giant swingers bed, gloryholes, fully equipped dungeon stocked with BDSM gear and more.
This is a cash only venue so keep that in mind. You can follow Aurora Social Club on Instagram or Facebook plus they are available via email at [email protected]
Calgary Club Rendezvous
Club Rendezvous has been a meeting point for swapping couples in Calgary since 1983. They are pretty private so we don't have much to write about but you can follow Club Rendezvous on Twitter or Facebook plus the Rendezvous Calgary swingers club has a contact page on their website.
L'Auberge La Passion
L'Auberge La Passion is another European style echangiste club, this one has been located in Drummondville since 2014. Saturday nights are for swapping couples and single ladies only, on Friday nights some single men are allowed.
They put on kinky themed orgies like Playboy Nights and Sexy Soiree's. Memberships will cost couples or single men $50, entry fees for couples are $30 on Fridays and $40 on Saturdays. Single men must pay $80 to get into their Friday night sex parties.
You can follow them here, you can message L'Auberge La Passion at this link, or you can call 819-850-6352.
Regina Lifestyle Parties Group
The Regina Lifestyle Parties Group only meets a few times a year and is only available for swinging Canadian couples under 50 years old. Single ladies will pay $10, men $99 and couples $49.
They host private hot tub sex parties, hotel takeovers, and other sorts of social events for kinky couples and singles. Email Regina Lifestyle Parties Group at [email protected] for more details.
Meet Swinging Couples Near You Online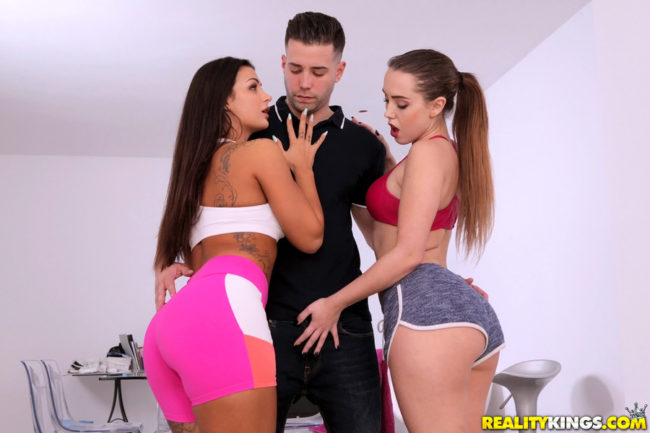 A lot of us can't get enough of the adult lifestyle club atmosphere. The voyeurism, the possibilities, and the whole orgy atmosphere can be intoxicating.
But we also know that group sex clubs are not for everyone, some reading this may prefer to have smaller private lifestyle parties and the easiest way to set those up is by meeting couples or singles near you online. Plus it isn't like you can find libertine clubs on every street corner, most seem to be in Montreal and Ottawa.
If you want to get in contact with other wife swapping couples in Canada to set up private group sex parties the internet is the quickest and easiest way to do it. 99 Flavors is part of the huge Adult Friend Finder Network. It is their swingers site, but if you sign up you get full access to the over 30 million active users on the site all across the globe.
Fortunately enough AFF is most popular in North America, Europe and Australia which also happen to be the main areas around the world where this adult lifestyle is getting more and more popular by the day. If you want to meet swinging couples near you online 99 Flavors and the full AFF network are going to open up more doors and legs for you than anything else can.
Heavily populated cities like Montreal, Ottawa, Edmonton, and Calgary will have the most swapping couples, but you might just find more anywhere.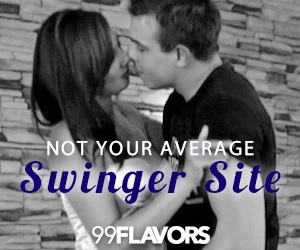 A Few Closing Thoughts
We just wanted to share a few quick general adult lifestyle rules before we finish:
Visit the clubs website before you go
RSVP if necessary
Take a shower and dress up or dress for the kinky theme
Socialize
Make sure you are wanted before you make a move
No always means no
It is pretty safe to say those are some pretty simple rules to follow that can make all of the Canada swapping couples in your orgy a whole lot happier. Nobody wants to be at a libertine party with a bunch of thirsty single men who don't know proper etiquette.
Just because you paid entry into a wife swapping club it doesn't mean you can have sex with everyone you want to. There should be plenty of ladies who want to play around, treat them with the respect they deserve and some will give you a chance.
We will try to keep this page as up to date as we can, if you need to let us know of any club closures or new clubs around email us at clubs4swingers at gmail.com. That is all the info we have on the subject, remember to check out 99 Flavors and Adult Friend Finder whenever you feel like having some fun with swapping couples in Montreal, Calgary, Edmonton, Ottawa or anywhere near you but aren't up for going all the way to one of the best swingers clubs in Canada.