Last updated on June 19th, 2020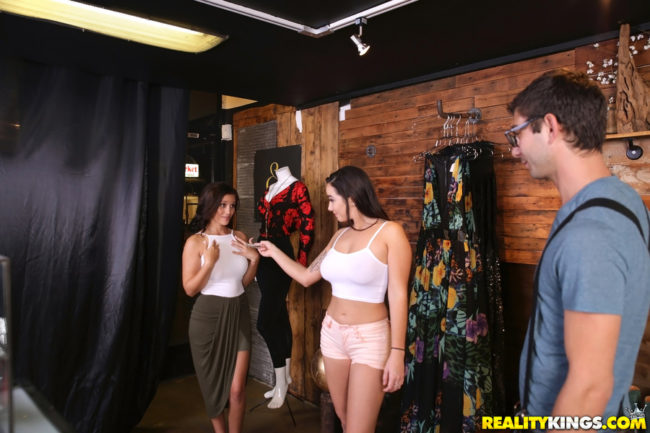 This post is going to break down the best swingers clubs in Vancouver plus tell you another way to meet sexy swapping couples near you. This lifestyle is not a well-publicized topic for obvious reasons, but we have some good info to share with you today.
For those that want to meet swinging couples in Vancouver or anywhere around British Columbia the libertine clubs are definitely one of your best options. Lots of like minded and sexually adventurous people gather and have a great time, be it in a massive orgy or just a cuckolding wife whose husband wants to watch her get railed.

Our first section will list the best swingers clubs in the British Columbia area, then we will share the info we have on each place. Some clubs are more willing to share what they are all about than others, and we are definitely going to respect that.
After you are caught up on the adult venues you can visit we will talk about how to meet swinging couples online near you. Not everyone who enjoys group sex wants to do so at a club environment.
Finally there will be some closing thoughts, mostly just some advice and guidelines to follow so that you and everyone else can have a great time together. If you were looking for more sex clubs around Canada you can find them at that link.
Best Clubs For Swingers In Vancouver
We might as well share the names and locations first:
Kat's Fantasies
Forbidden City at 2463 E Hastings St
Rascals Club Fetish Play Parties at 318 Keary St, New Westminster, BC
Eden Swingers Events
PLUR Party
Bon Bon Club in New Westminster
We have covered more options in Washington State and also Toronto, though T Dot ain't exactly near. As we will mention again later it would be very wise to visit their website before you attend. Make sure they are open, and see what type of kinky theme they have for the evening.
How awkward would it be to show up in your sexy schoolgirl outfit for a BDSM party when everyone else is in black leather? What a shame! Now let's share a little more on each of these top Vancouver and BC area swingers clubs.
Kat's Fantasies
Kat's Fantasies does not share their location online so we will not either, you need to apply by emailing [email protected]  if you want access to the club. They have greedy girl parties which are similar to a gang bang, and some of their parties allow single men while others do not so if you want to roll solo be sure to let them know when you apply.
Their group sex parties often start at 8pm on Friday and Saturday nights, though they are sometimes open on Sundays or random weekdays as well. Prices vary by event but are generally between $50-$80 for single men and $30-$60 for couples. You can get a bit of a discount at Kat's Fantasies by booking in advance.
Forbidden City
Calling this a swingers club doesn't do it justice as it is just an all-around kinky place. Forbidden City specializes in transition makeovers so it is a great place to meet and party with transgenders in Vancouver.
Entry is $25, they are open to swinging couples in the day on Wednesday and Sunday plus Saturday from 6pm to 10pm for orgies and all sorts of debauchery. Considering the nature of the place and all of the different types of freaky sexual exploration that goes down here you may want to do a little more research to make sure you show up when they are having the right event for you.
You can contact Forbidden City by calling 604-446-2489.
Rascals Club Fetish Play Parties
Rascals Club has fetish play parties for adults once a month, generally on the 3rd Saturday of each month. They call themselves a pansexual BDSM club and this can be a great place for swinging couples in Vancouver or the whole BC area to dip their toes in some even warmer waters.
They have been open since 2002 and have a fully equipped BDSM dungeon, 12 play areas, and the whole space is over 2,500 square feet. You can email them at [email protected] or follow Rascals Club on their Facebook and Twitter pages.
Eden Swingers Events
Another event based set up here, Eden Swingers Events have been throwing wild group sex parties in British Columbia since 2006. They have some swingers events in Whistler as well as the ones they throw in Vancouver.
Sometimes they even have Erotic Party Bus nights where you can have an orgy as you travel around the city. Other fun parties they have are lingerie nights, babes and bikinis and glow parties.
There is a $25 annual membership to sign up to get more info about their future parties, if you need to contact Eden Swingers Events call 604-589-2582.
PLUR Party
These roaming swingers events like to call themselves Vancouver's premier sex positive events and we can't tell them they are wrong. PLUR Party is very active on all types of social media so follow them on:
You can also email PLUR Productions at [email protected], call them at 604-782-8942, or contact them here.
Bon Bon Club
Our last swingers club in Vancouver to discuss is Bon Bon Club, but their website is currently down and we haven't been able to contact them recently. We are going to continue to list them for now because they have been so valuable to swingers and cuckolding couples in British Columbia for years, but if we haven't gotten in touch soon we will probably remove them.
At last we know Bon Bon libertine club was only open on weekend nights and Wednesdays.
Meet Swinging Couples Near You Online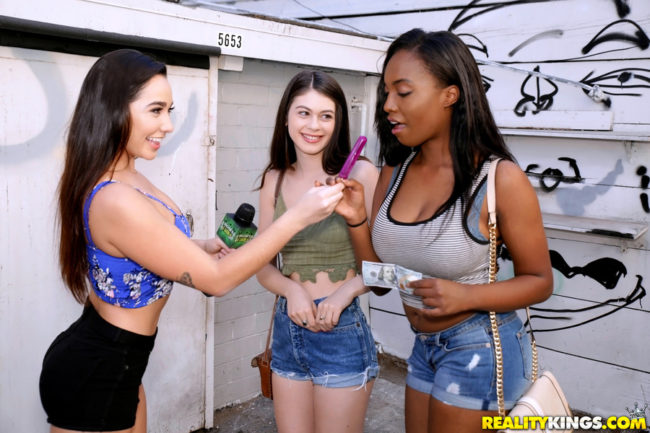 While the lifestyle clubs are a good place to look they are not your only option and you can definitely find swinging couples in Vancouver or anywhere in British Columbia online to party with. Our favorite site for this is 99 Flavors which is part of the massive Adult Friend Finder network.
You have heard of AFF before right? Surely you have seen their ads on various sites around the internet but did you know that they have over 10 million members worldwide?
Most of those members come from a few main areas of the world including America, Canada, Europe and Australia. We aren't going to guarantee you that if you sign up you will see all your neighbors on it, but there are definitely other partner swapping couples in British Columbia who are looking for fun, just like you are.
Maybe you want to set up your own massive orgy, throw a smaller group sex party, find couples for threesomes or cuckold wives to hook up with. Maybe you want to get a little bi-curious or delve into BDSM, well Adult Friend Finder is great for all of the above and if you sign up for 99 Flavors to meet swingers in Vancouver online you will have full access to the entire network.
We should also point out that many group sex clubs won't allow single men to enter, at least on certain nights. If you don't want to get stopped by the doorman meet a kinky girl near you online, show up together, and she will be your ticket in.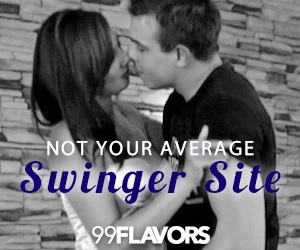 Random Thoughts & Tips
We have some final quick thoughts to share to help improve your sexual experience as well as all of the other people you are going to swing with. They would be:
Visit the swingers clubs website or social media before you go
Make sure they are open when you plan to attend
For single men, make sure they are allowed when you want to attend
RSVP if you can, clubs can get better ratios if they have some idea
Find out if there is any sort of theme for the time you will go
Shower and dress for the theme or dress sexy
Mingle and be part of the group, not hiding in the shadows
No means no
Respect others wishes
Those last few are for single men, nobody is going to complain if some hot girl is creeping around not talking to anyone but letting all comers bang her whenever they please. But for guys it is a different story and why so many clubs won't allow single men to enter.
If you show up to a libertine club looking good and know how to behave it won't be a problem. On the other hand it doesn't take much for you to spoil the party, and if so don't expect to be invited back or you could possibly even get kicked out on the spot. If you want to go down to the US and see how things work there you can check out our list of adult clubs in Washington.
We will try to keep this page as up to date as we can, if you need to let us know of any club closures or new clubs around email us at clubs4swingers at gmail.com. Now that you know about all of the best swingers clubs in Vancouver plus how to meet partner swapping couples near you on 99 Flavors you are ready to make this happen.