Last updated on January 10th, 2020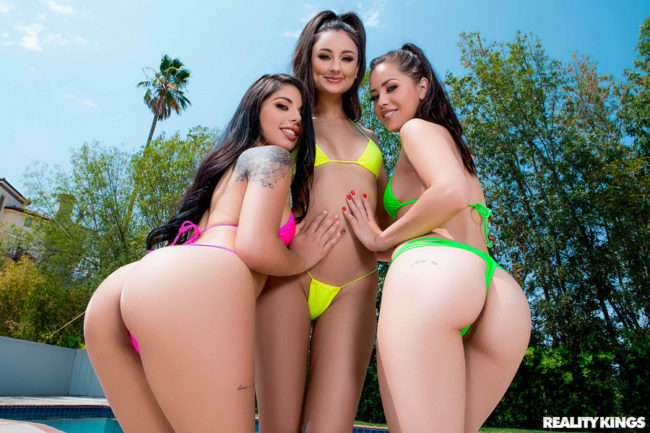 Today we are going to talk about the best swingers clubs in Australia and another option to meet couples for adult fun near you. There are a lot of people out there who want to know about this, but it isn't an easy thing to find info for online but don't worry Clubs4Swingers has you covered.
Swingers clubs value their discretion, as they should, but it is helpful for people to know what they are walking into before they just show up at an orgy. We are going to start out by listing the best swingers clubs in Australia and then giving a little write up on each.

We will be talking about clubs in all of the major cities like Sydney, Melbourne, Brisbane, Perth and around the Gold Coast. Plus some private adult parties in Adelaide and other areas around the country. After that we will mention the best ways to meet kinky couples near you online.
This way you might be able to find a wife to cuckold, other people who are interested in BDSM group sex, or whatever it might be that helps you get your rocks off. If you are new to this scene stick around til the end when we will be sharing some standard rules that can help make your first attempts go a little smoother.
Best Clubs For Swingers In Australia
Some of you may just want the names and locations right now, so here is our list of best swingers clubs in Australia:
Our Secret Spot at 93 Crown Street in Darlinghurst, Sydney
The Couples Club at 3/226 Commonwealth St in Surry Hills, Sydney
Raptures Club at 18 Ferndell St in South Granville, Sydney
Shed 16 at 16 Cumberland Dr in Seaford, Melbourne
Bay City Sauna at 482D Glen Huntly Rd in Elsternwick, Melbourne
Taboo 22 at Unit 5, 6 Cairns St in Loganholme, Brisbane
Mike's Place at Unit 12/6 Maunder Street, Brisbane
Diversionz at 6 Allgas St in Slacks Creek, Brisbane
Chateau Vino at 22 Kamholtz Court in Molendinar, Gold Coast
Club Whispers at 51 Upton Street in Gold Coast
Infusion Club in Belmont, Perth
[email protected] at 103 Abernethy Rd in Belmont, Perth
It is highly recommended that you visit the sites home page before you go just to make sure they are open and find out what type of wild sex party is happening when you hope to attend. Many clubs want you to RSVP before you go, and for any single men reading this you need to find out if you are welcome or not before you just show up at the door.
Now we will quickly talk about each of these clubs broken down by the city and region. Plus we will tell you about some other sex parties and kinky events you may want to attend in the areas.
Sydney Swingers Scene
You will find some of the best Australian swingers clubs in Sydney, and Our Secret Spot is definitely one of the best. They are open on Friday and Saturday nights from 8:30pm to 3am, and you can save quite a bit on your entrance by becoming a member.
You also get a bit of an early bird discount if you arrive before 10pm. Before 10 members pay $100 and after 10 it is up to $150, and non-members pay $150 and $200 respectively. Single men are not allowed, single ladies are $50 on Saturday but can get in for $30 on Friday before 10pm.
They have a shackle room, many other play rooms and throw fishnet parties, glow nights, and all sorts of other events. If you need to contact the Our Secret Spot Sydney swingers club click that link.
The Couples Club in Surry Hills is also highly recommended, they are open on Friday and Saturday nights from 9pm to 3am, the prices are $150 for couples and $50 for single ladies. Single men are not allowed on weekend nights but are on Thursdays and Sundays when they are open from 8pm to midnight when couples pay $100 and men pay $150, and men cannot enter until after 9:30 and must be 35 or under.
Make sure to see what theme they have on the night you want to attend as you can get a discount for dressing right sometimes. You can find the Surrey Hills Couples Club on Twitter and Facebook, or you can email them at [email protected]
Raptures Club is open weekend nights from 8pm to 2am on weekend nights, couples pay $150, ladies $50, and single men can pay $120 for hours or $150 for 4 hours. They also throw some of the best gang bangs in Sydney on Wednesdays from 12:30pm to 3:30pm and Monday from 7pm to 11pm.
Prices for the gang bangs at Raptures Club are $120 for single men or couples and ladies are $50. There are plenty of other swinging, fetish, bdsm, and group sex events like:
The Sensual Ball is held once a year and features fetish photography, pole dancers, body paint, strippers of all genders, rope play, whips and chains, plus prizes for the best costume. Plus you can wear a glow band on your arm to signify that you are actively seeking people or couples for sex right then.
Melbourne Swingers Scene
Swinging couples in Melbourne have a couple of clubs to choose from, but they are more like adult saunas than your traditional swingers clubs. Even more so than usual you are going to want to visit their links because sometimes they have days or nights for men only or other events you may not wish to attend.
At Shed 16 you probably will want to attend on Thursday when they have swingers parties from noon until 10:30pm and couples are charged $25 and men are charged $35, single ladies are free. Friday no single men are allowed, couples are $50 and ladies are free.
For the Shed 16 Club Erotique parties on Saturday nights ladies are $15, couples $35, and men $70. You can contact them by emailing [email protected] or calling 03 9776 9279.
Bay City Sauna is another really kinky place, Tuesday night would be a great time to attend this Melbourne swingers club as they have toy parties from 7pm-1am with couples paying $35 and men paying $50 to enter, ladies are free.
Thursday from 7pm-1am is their LGBT night which brings out plenty of swinging Melbourne transgenders and everyone pays $20 to enter. Saturday is another good night for swinging couples, they are open from 8pm-3am, couples are charged $70, ladies $25, and no single men are allowed.
You can contact Bay City Sauna by emailing [email protected] or calling 03 9528 2381. Some other group sexy parties, orgies, and kinky events that Melbourne swingers might be interested in are:
Minx and the Monkey Club are only for swingers under 40 years of age.
Brisbane Swingers Scene
You have a few options for swingers clubs in Brisbane, when trying to visit Taboo 22 just look for the large orange building in Loganholme. They have a spa, stage for pole dancing, and a nice massage room. Couples pay $50 while ladies are free on their first visit and single males are $60.
Taboo 22 is open Friday and Saturday from 7:30pm to 2am and some Wednesdays which are only for couples and the opening hours are from 7pm to midnight. On weekends if single men want to visit they must book ahead of time by calling 0423181109 and you can also check them out on Facebook.
At Mike's Place single men are only allowed in on Fridays plus you need to be approved before you can enter. There is a $100 annual membership fee, couples pay $60 on Fridays and $70 on Saturdays while men pay $80 and single ladies are $30. Contact Mike's Place in Brisbane at 0431 846 883.
Next we have Diversions over in Slacks Creek so hopefully swinging couples in Brisbane can handle a short 15 minute drive, it is also pretty close to the Gold Coast and Ipswich. It is a nightclub and disco style venue but has 6 play rooms, a large open room with a sex swing and even a glory hole with silhouette booth.
Diversions is open Friday and Saturday nights from 8pm to 2am, couples cost $40 single men are $60 but need to apply ahead of time via their website which we linked to above. There are also some other orgies, BDSM, swing, kinky sex and various adult parties like:
Gold Coast Swingers Scene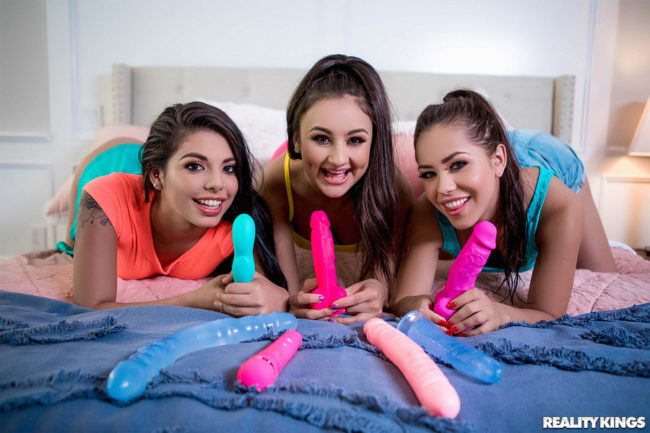 Chateau Vino was the first swingers club in the Gold Coast to operate legally in the region. They have 10 large play areas that can all hold 8 people if not more.
There is a bondage & BDSM room and a top of the line sex swing. This Gold Coast swingers club allows single men to attend on Fridays, get a one-time membership for $40 and then it is $60 on Friday or $80 on Saturday whether a couple or single man. You can call Chateau Vino at 0403 219 293 if needed.
Club Whispers is only open on weekend nights, Fridays it is from 10pm to 3am and Saturdays they close at 5am. This is a great place for Australians to find hot wife cuckold parties, they also have a large orgy room, a BDSM fetish room, and throw theme nights like a Studio 54 night.
Single males must apply before visiting, you can email them at [email protected] or check Club Whispers Gold Coast out on Twitter or Facebook.
Perth Swinging Scene
Infusion Club is the newest swingers club in Perth but they have been in the business for a long time, they used to own the Pleasure Lounge. Located in the Belmont area near the CBD they are open Thursday through Saturday nights.
Single men are allowed most nights but the first Saturday of the month is couples only and some other events may be as well. You can give Infusion Club a call at 0423 894 457.
Club 103 is another good Perth sex club, they have various rooms like:
Dungeon Room
Roleplay Room
Orgy Room
Exhibitionist & Voyeur Room
Plus a private room. Club 103 is closed on Sundays and has a gay swingers night on Mondays for men only when they are open from noon to 3pm and then again from 7pm to 11pm.
They are closed Tuesday, but open again on Wednesday and Thursday from noon to 4pm and 7pm to 11pm. If you were hoping to party with some Aussie transgenders then visit this Perth swingers club on Thursday nights for their transgender and bi-sexual nights.
Friday they are open from noon to 4pm and 8pm to 2am, Saturday is only 8pm to 2am. Their daytime prices are always ladies free, single men $25 and couples $30. Thursday nights it is ladies $20 couples $30 and men $50, while Friday and Saturday nights it is ladies $20 couples $60 men $100.
You can contact Club 103 by emailing [email protected] or calling 0427987574. Our last option for swinging in Perth is the Club Freak's Taboo Ball which is more of a fetish and leather kinky sex party but it can be a lot of fun as well.
Adelaide Swingers Scene
We are not aware of any swingers clubs in Adelaide unfortunately, but there are some options for different types of orgies and group sex events like Kimmie's Parties or the Shhh Events in Warradale which runs a few swingers events a month.
There used to be the cool Boho Parties in Kapunda but their website is gone and they haven't updated their social media for well over a year.
Meeting Swinging Couples Near You Online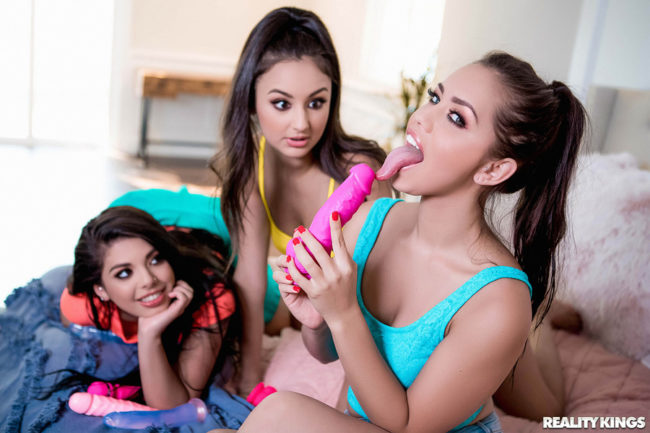 Not everyone who is interested in swinging wants to do it in a club with lots of people around. Some people who are searching for swingers in Australia are looking for couples for smaller endeavors, a hot wife to cuckold, or just someone kinky to dip your toe into the waters with.
Where can you find all of the above and much more? Well our favorite site is 99 Flavors, if you haven't heard of it you probably know about Adult Friend Finder at least, well it is basically the same thing but it is their main site to help meet swingers near you online.
It is loaded with couples who want to have sex with other couples, cuckolds, people who like wild BDSM group sex parties and all sorts of fun stuff like that. Plus if you sign up for 99 Flavors you get full access to the entire Adult Friend Finder network so you can meet all kinds of kinky people in your area.
Maybe you want to host your own events for swingers in Australia, or be the third wheel with an adventurous couple. Basically if you want to meet people for sexual reasons and not for serious dating the AFF network is where it's at, and it has been for over 15 years.
Oh ya, and many clubs will not allow single men to attend, if you need a date to bring with you there is no better place to look that is for sure.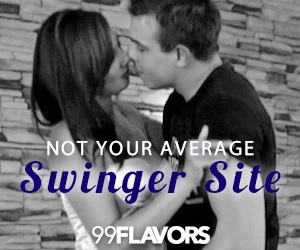 Closing Thoughts
We know many of you reading this are not experienced swingers, so we want to quickly list some valuable things for you to know and consider before you visit any clubs in your area:
Visit the clubs website before you go
Make sure they are open when you wish to attend
For single men, make sure they are allowed when you want to attend
RSVP if necessary
Find out if there is any sort of theme for the time you will go
Shower and dress for the event or dress sexy
Be part of the group, not hiding in the shadows
No means no
Respect others wishes
Let's face it, when we are listing rules they are mostly for the single guys who sometimes cause problems. Nobody is going to complain about a woman who shows up on her own and who dishes out blowjobs like they are name tags at a reunion.
Guys, just don't be an asshole. Don't force your dick anywhere that it doesn't belong, and make sure you are wanted before you hop in. If you just creep around the shadows before rushing into a situation where you weren't invited you will probably get kicked out eventually.
Being part of an orgy means more than just taking any opportunity to get yours that you can get. We will try to keep this page as up to date as we can, if you need to let us know of any club closures or new clubs around email us at clubs4swingers at gmail.com.
That is all the info we have on the subject, remember to check out 99 Flavors and Adult Friend Finder whenever you feel like having some fun but aren't up for going all the way to one of the best swingers clubs in Australia and other ways to meet kinky couples near you.