Last updated on June 19th, 2020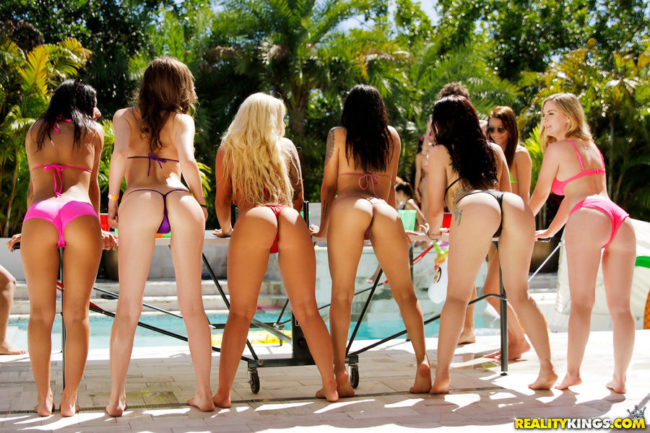 Today we are going to talk about the best swingers clubs in Cap d'Agde and another option to meet swapping couples for adult around this naturist village. There are a lot of people out there who want to know more about this lifestyle, but it isn't an easy thing to find info for online.
Swingers clubs value their discretion, as they should, but it is helpful for people to know what they are walking into before they just show up at nudist village or sometimes even an orgy. We are going to start out by listing the best swingers clubs in Cap d'Agde and then giving a little write up on each echangiste club.

After that we will talk about the best ways to meet couples for swapping near you online. This way you might be able to find a wife to cuckold, other people who are interested in BDSM group sex, or whatever it might be in this libertin lifestyle that helps you get your rocks off.
If you are new to this nudist scene stick around til the end when we will be sharing some standard rules that can help make your first attempts go a little smoother.
Best Clubs For Swingers In Cap d'Agde
Some of you may just want the names and locations right now, so here is our list of best swingers clubs in Cap d'Agde:
Le Glamour in the Heliopolis Building
Le Tantra in the Port Nature Building
Le Jules in the Port Nature Building
Club L'exstasia at Domaine Saint Jean des Sources in Pinet
Terre de Soleil at Domaine Saint-Jean des Sources
2et2 in the Port Ambonne Building
Histoires d'O in the Port Ambonne Building
We have also covered swingers clubs in France and Spain at those links if you want to visit more options in the region. It is highly recommended that you visit the libertin clubs home page before you go just to make sure they are open and find out what type of wild sex party is happening when you hope to attend.
Many clubs want you to RSVP before you go, and for any single men reading this should try to find out if you are welcome or not before you just show up at the door. Now we will quickly talk about each echangiste club, or at least the ones who like to be talked about.
Le Glamour
Certainly one of the top libertin clubs in Cap d'Agde, Le Glamour is open at 10:30pm in the summer and on weekends outside of peak season. Couples will be asked to pay 60€ at the door while men are charged 90€ and ladies 20€.
They call themselves the largest swingers club in Europe and they can hold over 1,000 people at their wild sex parties. You may like to follow Le Glamour on Facebook, or you can give them a call at +33 04 67 01 55 49.
Le Tantra
Le Tantra can be found in the Port Nature Building. They are a very discreet echangiste club that does not even have a website so we linked you to their Facebook page instead.
Their lifestyle nightclub is open every night at 11pm and couples will be charged 30€ while single men are asked to pay 60€ to enter Le Tantra.
Le Jules
There is a theme here, many of the libertin clubs in the Cap d'Agde naturist village like to keep things behind closed doors and Le Jules is the same. However we can tell you that this club is for swapping couples only, Le Jules opens at 11pm nightly, and they charge 35€ per couple to enter.
Club L'exstasia
Club L'extasia is located outside of the main nudist resort area but is only about 15km away over in Pinet. While most of the libertin clubs in the naturist village are best from June to August many would argue that Club L'exstasia is even better outside of peak season.
This could be one of those 'don't go out on New Year's Eve' sort of things where the party is better when you are with more experienced couples. L'Extasia used to be more for nudists and voyeurs but over recent years it has got more into the Cap d'Agde swingers lifestyle scene.
The price is generally 35€ for couples, and if you want to have dinner at the Pailasia Restaurant next door then the price is 75€ for couples. Single men are not allowed inside.
You can follow this libertin club on Facebook, email them at [email protected], or give them a call here +33 (0) 4 67 77 96 46.
Terre de Soleil
The Terre de Soleil nude camping resort in Cap d'Agde is open every year from May 1st to sometime in September. There are all sorts of pricing options depending on if you just want to pitch a tent, park an RV, or rent out a nice room.
Single men are not allow at the Terre de Soleil nude camping grounds, they are active on Facebook or you can send Terre de Soleil a message there.
2 et 2
Now we are getting to the more spa and sauna style naturist swingers clubs, and 2 et 2 is certainly one of the best. In the summer you can find them open daily from 2pm to 2am, in the offseason they are only open on weekends opening from 2pm to 1am.
This nude sauna is for libertin couples and ladies only, no single men are allowed. The price for couples is 35€ for a single entry or 50€ for a full day pass. Single ladies must pay 10€ for one entry or 20€ for a full day.
On Sundays it is 40€ for couples and 15€ for women. Email 2 et 2 at [email protected] if you need to get a hold of them or ask any questions.
Our Histoires d'O
Now we are too our last libertin club in the nudist village, and once again it is a spa and sauna style swingers club in Cap d'Agde. Histoires d'O is actually in the same building as 2 et 2 and they are pretty much sister clubs.
In the off season you can move freely from one to the other with only paying one entry fee, in peak season they run separately. The prices to enter Histoires d'O are 40€ for couples, 10€ for single women and 55€ for single men. You can also follow them on Facebook if you like.
Bars To Meet Swingers
You can also find swingers at various bars in the nudist area. Two of our favorite places to meet other swinging couples would be 1664 and Melrose Café.
Meeting Swinging Couples Near You Online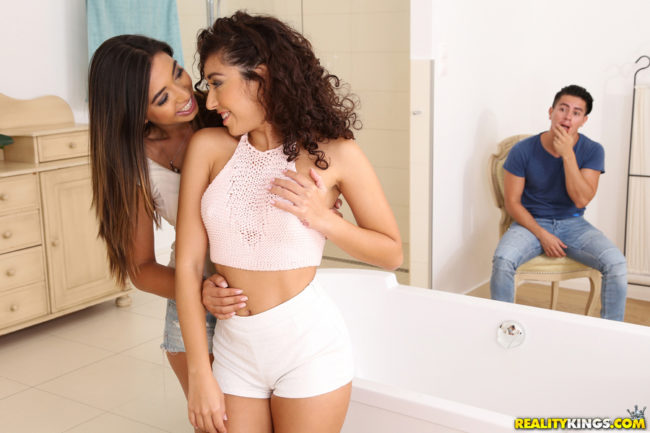 We are well aware that not everyone who is interested in swinging wants to do it in a club with lots of people around. Some people who are searching for swingers in Cap d'Agde are looking for couples to swap with for smaller endeavors, a hot wife to cuckold, or just someone kinky to dip your toe into the lifestyle with.
Where can you find all of the above and much more? Well our favorite site is 99 Flavors, if you haven't heard of it you probably know about Adult Friend Finder at least and it is basically the same thing but it is their main site to help meet swingers near you online.
It is loaded with couples who want to swap and have sex with other couples, cuckolds, people who like wild BDSM group sex parties and all sorts of kinky adult fun. Plus when you sign up for 99 Flavors you get full access to the entire Adult Friend Finder network so you can meet all kinds of kinky people in your area. Believe us, there are far more people in France on this site then you probably think.
Maybe you want to host your own events for swingers in Cap d'Agde, or be the third wheel with an adventurous couple. Basically if you want to meet people for sexual reasons and not for serious dating the AFF network is where it's at, and it has been for over 15 years.
Oh ya, and many libertin clubs will not allow single men to attend, if you need a date to bring with you there is no better place to look that is for sure.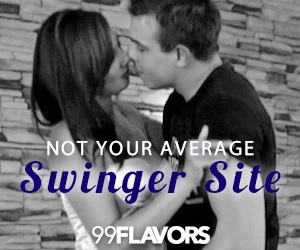 Closing Thoughts
We know many of you reading this are not experienced swingers, so we want to quickly list some valuable things for you to know and consider before you visit any echangiste clubs in your area:
Visit the clubs website before you go
Make sure they are open when you wish to attend
For single men, make sure they are allowed when you want to attend
RSVP if necessary
Find out if there is any sort of theme for the time you will go
Shower and dress for the event or dress sexy
Be part of the group, not hiding in the shadows
No means no
Respect others wishes
Let's face it, when we are listing rules they are mostly for the single guys who sometimes cause problems. Nobody is going to complain about a woman who shows up on her own and who dishes out blowjobs like they are name tags at a reunion now are they?
Guys, just don't be an asshole. Don't force your dick anywhere that it doesn't belong, and make sure you are wanted before you hop in. If you are hiding in the shadows waiting to rush into a situation where you weren't invited you will probably get kicked out eventually.
Being part of an orgy means more than just taking any opportunity to get yours that you can get. We will try to keep this page as up to date as we can, if you need to let us know of any club closures or new libertin clubs around email us at clubs4swingers at gmail.com.
That is all the info we have on the subject, remember to check out 99 Flavors and Adult Friend Finder whenever you feel like having some fun with swapping couples but aren't up for going all the way to one of the best swingers clubs in Cap d'Agde.