Last updated on January 10th, 2020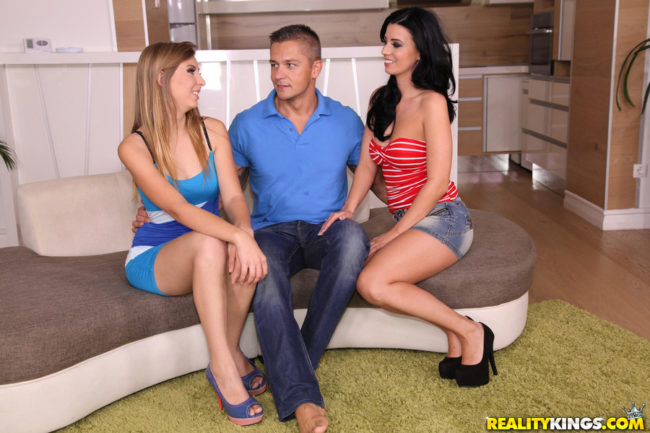 We have quite a bit to talk about when it comes to the best swingers clubs in Rome and other ways to meet wife swapping couples near you around the city. One of the most important things about this adult lifestyle is definitely going to be discretion.
A lot of libertine clubs do not share much on the internet because they really value the privacy of their guests. We must also respect that so we will only discuss things that these Rome swingers clubs are willing to share.

After the venues are covered we will discuss how to meet wife swapping couples online as well as some kinky singles who might be up for group play. We have also covered the full Italian swingers scene at that link if you prefer to visit clubs a little outside of your home town.
Whether you are looking for some new BDSM play mates, a sexy wife to cuckold, or any sort of kinky fun this post can help you find everything you desire.
Best Clubs For Swingers In Rome
Currently we think the best swingers clubs in Rome are:
Swingers Club 69 at Via Tuscolana 18
Bad Romance at Via Beniamino Franklin 3/A
New Luna Club at Via Gastone Maresca  47
Bad Romance 2 (The Big Bad) at Via di Monte Testaccio 89/91
Flirt Club II
Terme Club Prive at Via Roccalumera 5-7
Olimpo Club at Via Aurelia Km. 33.300
Olimpo Therme at Via dei Pescatori 495
Relaxia Roma at Via Ombrone 1
Prince Club at Via Leoncavallo 4
La Chance Club Prive at Via Jacopo Passavanti 69
You certainly will be not lacking for options here! Remember that was a list and not a ranking in any particular order. We have already written about more transgressive clubs in cities and countries like:
Now we want to discuss of these adult lifestyle clubs a bit. Be sure to visit their website or social media so you know which club and night are perfect for you.
Swingers Club 69
Rome's newest place is Swingers Club 69 which just opened up in May of 2019. We have to admit we do not know much about them at this point but you can reach Swingers Club 69 at +39-342-35-82-999 if you want to learn more.
Bad Romance
Bad Romance is open every night of the week at 10:30pm with the parties going until 2:30am to 5am depending on the night of the week and how active the orgies are at the time. There is a Medieval Dungeon on site for those who are interested in BDSM group sex.
Limited single men are allowed to enter. They also recently opened the Bad Romance 2 in 2019. You can follow Bad Romance libertine club in Rome on Facebook, Twitter or Instagram plus you can contact them by calling +39-339-23-76-722 or emailing [email protected]
New Luna Club
New Luna is a large adult lifestyle club with over 1,000 square meters. They have multiple glory holes, a nude pool, spa and sexy sauna.
New Luna is open Thursday from 9pm to 3am, Friday from 9:30 to 4, Saturday from 9 to 4 and Sunday from 9 to 2. You can keep up with their latest group sex parties on Facebook or you can message them on Whatsapp at 393-64-39-055 plus email.
Flirt Club II
Flirt Club II is open Wednesday through Sunday from 6:30pm until late into the night. The orgies generally begin at 9:30pm but there is free entry before then if you want to show up early.
Single men must always be approved and no single men are ever allowed on Thursdays. Most Saturday parties are also for swapping couples in Rome, though some Saturdays singles are allowed.
You can call Flirt Club II at +39 335 1631211, email them at [email protected], or check out their Facebook page here.
Terme Club Prive
As the name suggests Terme Club Prive in Rome has a sexy sauna and spa theme. Think of it like a nude bathhouse where libertine couples and singles can play.
They have a fitness room, massage tables, and they are open daily from 3:30pm to 1am. Friday they have special eros parties. You can message Terme Club Prive on Whatsapp at 333-88-81-565, send an email to [email protected], or check out their Facebook.
Olimpo Club Roma
Many of you have probably heard of the Olimpo adult lifestyle clubs in Rome of which there are many. The original has been around for over 20 years and they often have strippers and put on some sort of sexy show.
Sundays they throw foam parties and during the summer their outdoor village is open during the day from 10am to 8pm. You can message Olimpo Club Roma on Whatsapp to learn more 339-32-62-717.
Olimpo Therme
For those looking for erotic thermal baths then Olimpo Therme is the place to be. This sex sauna is open from 3:30pm to 1am daily, you can message them on Whatsapp at 388-72-08-353 for additional info.
Relaxia Roma
Relaxia Roma libertine club is open daily at 4pm. From Thursday through Saturday they close at 2am, other days they close at 10pm.
Single men must pay 100 euros to enter or 120 on Sundays, plus everyone must get a membership for 30 euros on their first visit. This nudist and naturist sauna also offers dark rooms plus they throw kinky themed orgies like sex toy nights, BDSM group sex parties, belly dancing nights and more.
You don't often get to combine a sexy sauna with BDSM, but here you do. For more info on their BDSM sex parties contact Relaxia Roma at that link, message them on Whatsapp 393-28-35-650, or follow them on Facebook.
Prince Club
Prince Club is a very private prive that does not put much info at all online. You can email them at [email protected] or call 389-76-28-383 for more details.
La Chance Club Prive
Our final swingers club in Rome to discuss is La Chance Club Prive. They have a XXX porn cinema, gloryholes, and you can find all sorts of kinky people at their orgies which start at 10:30pm Thursday, Friday, and Saturday nights.
Call La Chance Club Prive at 329-32-48-822 for more details.
Meeting Swinging Couples Near You Online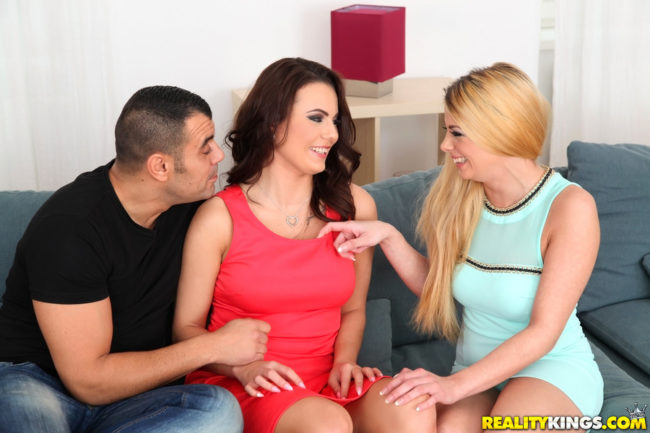 Many people love the libertine club atmosphere and just can't get enough of it. The voyeurism, the new sensations, it can all just be overwhelming to our senses.
However group sex clubs are not the only way to enjoy this adult lifestyle, some reading this may prefer to have smaller private transgressive parties and the easiest way for you to set those up is by meeting couples or singles near you online. That way you can chat with other wife swapping couples in Rome and set up private group play dates that may better fit your schedule and budget.
Adult Friend Finder has a special site just for this called 99 Flavors. It is their swingers site, but if you sign up you get full access to the over 30 million active users on the entire AFF network all across the globe.
It should come as no surprise that most of those users can be found in Europe, North America, and Australia which also happen to be the main areas around the world where this adult lifestyle is popular. If you want to meet swinging couples near you online 99 Flavors and the full AFF network are the best way to take your sex game to the top level.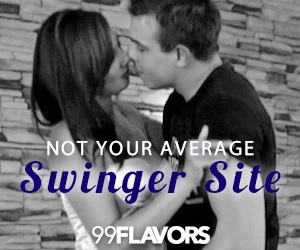 A Few Closing Thoughts
We feel the need to mention a few quick general adult lifestyle rules before we finish:
Visit the clubs website before you go
RSVP if necessary
Take a shower and dress up or dress for the kinky theme
Socialize
Make sure you are wanted before you make a move
No always means no
Following those will make all of the Rome swapping couples in the orgy a lot happier and they really aren't asking too much. Nobody wants to be at a libertine party with a bunch of single guys who don't know the right way to behave at an orgy.
Buying a ticket into a wife swapping club doesn't mean you are allowed to have sex with everyone you choose. If you understand the lifestyle there will be some ladies who want to play around, treat them with the respect they deserve and it will work out much better for you and them.
We will try to keep this page as up to date as we can, if you need to let us know of any club closures or new clubs around email us at clubs4swingers at gmail.com. That is all the info we have on the subject, remember to check out 99 Flavors and Adult Friend Finder whenever you feel like having some fun with transgressive swapping couples near you but aren't up for going all the way to one of the best swingers clubs in Rome.