Last updated on January 9th, 2020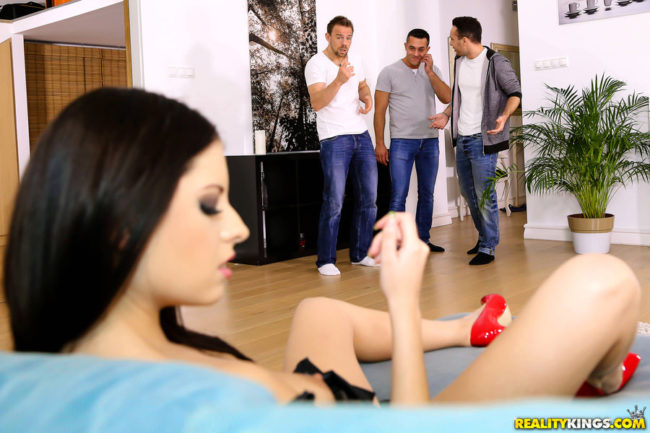 This post will completely cover the best swingers clubs in Turin plus mention additional ways to meet wife swapping couples in your area. Privacy is extremely important in this adult lifestyle and we must respect it at all times.
Most cuckolding and swapping couples want to keep their business as discreet as possible. They expect Turin swingers clubs to do a good job of keeping things on the down low.

While our goal here is to share the best and most up to date information on all of the libertine clubs in the area we also must respect others wishes. For that reason we will only be mentioning things that these transgressive clubs are already sharing on their own websites or social media.
We will begin by discussing the best swingers clubs before mentioning what you need to know before you visit an orgy at one. After that we will share some advice on how to meet couples for swapping in Turin online.
For those reading this that don't have much experience stick around until the end for some quick and simple rules that every libertine couple needs to know. For more adult lifestyle clubs in Italy you can check out that link.
Best Clubs For Swingers In Turin
Here is a list of the best swingers clubs in Turin:
Hollywood Swingers Club at Corso Vigevano 41
Imperial Club at Via Francesco Rismondo 5
Follies at Via Tommaso Masaccio 28
Cleo Glamour at Corso Benedetto Croce 38/4
Pavillon Club at Str. Antica della Venaria 64/8
It is imperative that we point out once again that was a list, not a ranking, so it wasn't in any particular order. We have also listed the best adult lifestyle clubs near you in cities and countries like:
Now we want to give a little write up on each of these libertine clubs, it would be a good idea to visit their websites before you choose a night to go so you pick the right upcoming sexy party that sounds best for you.
Hollywood Swingers Club
Hollywood Swingers Club is open on Tuesdays and Thursdays from 3pm to 7pm and again from 10:30pm to 3am. Tuesdays are their nights for cuckolding couples so if you want to have sex with another man's wife visit on a Tuesday.
Thursdays are their trio sex parties specializing in threesomes. On Wednesday, Friday and Saturday nights they open at 10:30pm, while on Sunday they are open from 3pm to 7pm and again from 10:30pm to 1:30am, however in the summer they close on Sundays.
Couples must pay 30 euros to enter Hollywood Swingers Club, single men are charged 100 to 130 depending on the night and event. You must also pay 25 on your first visit for their yearly membership. If you wanted to have sex with transgenders in Turin they also come here and they need to pay 25 euros to enter.
Younger swapping couples under 35 years old enter for free before 11:30pm. You can follow Hollywood Swingers Club on Facebook, Twitter or Instagram plus they can be contacted via +39 349 1658250 or [email protected] .
Imperial Club
Imperial Club is more like a couple swapping sex sauna in Turin as it is more spa and relaxation based during the day and they have more of a party atmosphere at night. This is another place to hook up with transsexuals as they have special Transgender orgies on Wednesday nights.
Tuesday through Saturday they are open from 2:30pm to 8pm and then again from 10:30pm until the sex party starts. On Thursdays they re-open a little earlier at 9:30pm, and on Sundays they are open from 3pm to 9pm.
You can contact Imperial Club at that link or by calling 0116050624.
Follies Lifestyle Club
Follies Adult Lifestyle Club follows a similar schedule to many of the others in the city. They have spa and sexy sauna meet ups during the day which feature a Turkish bath, hydromassage, and Finnish sauna and at night you get a more nightclub atmosphere.
Their hours of operation are 3pm to 7pm Wednesday through Friday with the club re-opening for group orgies at 10:30pm. On Saturdays there are no daytime parties, but the club opens at 10:30pm and runs late into the morning hours of 6am.
On Sunday Follies Lifestyle Club is open from 3pm to 8pm with no nighttime party. You can email them at [email protected] or give them a call at 0114552123.
Cleo Glamour
Cleo Glamour has been helping couples swap in Turin since 1996. This is a very kinky transgressive club with a XXX cinema on site and Sundays are their main porn viewing days.
They open nightly at 10:30pm however they are closed on Mondays, their sex parties on weekend nights run later than the weekdays do. The theme for their orgies is Eyes Wide Shut mask night, Wednesday they throw gang bangs while Thursdays are when you can find cuckold couples.
A membership to Cleo Glamour will cost you 20 euros plus you need to pay the entry fee which varies by event. Cleo Glamour is on Twitter and Facebook plus can be reached by emailing [email protected]  or calling +39 3384027277.
Pavillon Club
Our last libertine club to discuss is Pavillon, those looking for BDSM group sex in Turin probably want to visit here as they have a great BDSM sex room. They also put on erotic shows from Wednesday through Saturday starting at 10:30pm.
You can call Pavillon Club at 328 713 6380 for more info.
Meet Swinging Couples Near You Online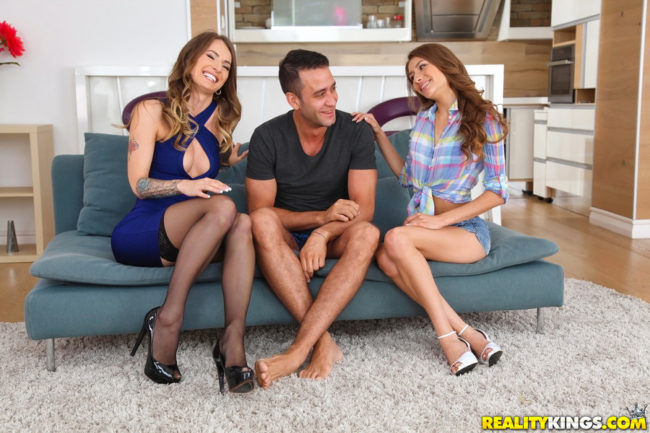 You can certainly have a ton of fun at a swingers club but we also realize that they are not the only way to enjoy the adult lifestyle. Some people may want to visit the transgressive clubs more often but don't have the time or money to go as frequently as they would prefer.
Thankfully there are other ways you can meet swapping couples near you and our favorite way to do that is 99 Flavors. You may not have heard of them but they are just a sister site of Adult Friend Finder which has over 30 million active members worldwide.
Luckily enough AFF is really only popular in a few regions of the world and Western Europe is one of their more popular areas.  When you sign up to meet swinging couples on 99 Flavors you also get to message anyone on the entire network.
That means you can contact all of the swapping couples in your area that you want, plus everyone else that uses Adult Friend Finder as well. It will be very easy for you to set up your own private sex parties in Turin, invite singles over for threesomes, find cuckolding wive, throw BDSM sex parties or frankly do whatever you feel like.
It is sort of like a one stop shop to satisfy your kinky desires and it can really take your bedroom experience to the next level.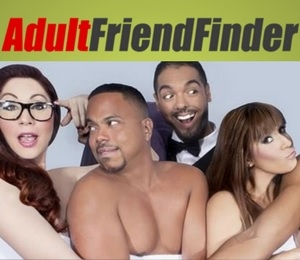 Final Thoughts & Tips
Let's quickly talk about some very simple rules that will help insure that you and all others in the adult lifestyle have a better time. They would be:
Visit the transgressive clubs website before you visit
Contact them if you need to RSVP
Take a shower and dress up, or dress to the sexy theme
Be part of the party and mingle
Don't force yourself where you aren't wanted
No ALWAYS means no
As you can tell those rules are mostly targeted towards the single men who want to go to the Turin swingers clubs. A girl walking around sticking her titties in faces and sucking every dick she sees is the star of the show.
A guy who keeps trying to put his dick where it doesn't belong is going to get kicked out quick and may be leaving with a black eye. Guys, this is really simple, just don't view lifestyle clubs as an easy place to get laid with whoever you want.
Be a part of the party, mingle, and have your fun with the people who also want to have fun with you. We will try to keep this page as up to date as we can, if you need to let us know of any club closures or new libertine clubs around email us at clubs4swingers at gmail.com.
If the whole group sex club scene doesn't sound right at this point you might have more fun setting up your own private orgies by using 99 Flavors, or just meet some kinky people near you on Adult Friend Finder for some 1 on 1 fun.
Now you know all about the best swingers clubs in Turin and how to meet kinky couples for swapping near you, we hope you have a great time!