Last updated on January 10th, 2020
in Eskilstuna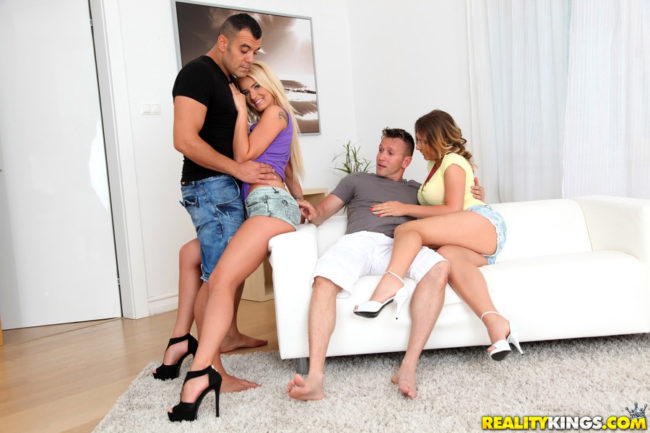 In our guide to the best swingers clubs in Berlin and other ways to meet wife swapping couples in your area we have a lot to discuss. However the adult lifestyle certainly believes in discretion and we are going to honor that as well.
Berlin swingers clubs prefer to keep things on the down low, just as most venues around the world do. Many cuckolding and swapping couples want to keep their business as private as possible and all the clubs know that.

Our goal here is to share the best and most up to date information on all of the libertine clubs in the city, while at the same time respecting privacy at all times. For that reason we can only share info that these places are already sharing on their own websites or social media. We have also already written about all of the best ways to enjoy the swinging lifestyle in Germany at that link.
After we have listed the top venues we will quickly talk about what participating at an orgy at each might be like, or share what info we have on each. Next we will talk about how to meet couples for swapping in Berlin online which can also prove very fruitful.
Anyone that is new to this adult lifestyle should stay around for the last section that has some quick and simple rules that will help all involved have a better time.
Best Clubs For Swingers In Berlin
Here is a list of the best swingers clubs in Berlin:
Zwanglos III at at Gneisenaustrasse 10
Avarus Berlin at at Seestrasse 50
Insomnia Avantgarde Hedonistic Nightclub at Alt-Tempelhof 17-19
Club Culture House at at Gorlitzer Street 71
Swingeroase Zwiespalt at Oberlandstrasse 1
Tempeloase at Ruhlsdorfer Weg 20
Moechtegern at Leibnizstrasse 87
Zuegellos at Körnerstrasse, No. 23
Scorpions Treff Libertin at Alt-Mahlsdorf 98
It is important for us to mention that was a list and not a ranking, so it was not in a best to worst order. We have also listed the best adult lifestyle clubs in other cities and countries if you are looking for more group parties:
Now we will discuss each of these libertine clubs, it is recommended for you to take the links to their websites so you can choose to visit on the appropriate night.
Zwanglos III
The longest running spa and sex sauna in Berlin for swapping couples is Zwanglos III. They throw all sorts of wild orgies like big gang bangs, nude FKK nights, and have dark rooms to make things extra kinky. On weekdays single men pay 55 euros before 8pm or 80 after, while on weekends they are charged 110.
Couples pay 50 on weekends or 40 on weekdays, you can get a discount if you sign up for their VIP card. Their sexy sauna parties are on Tuesdays, Monday would be their darkroom orgies. You can follow Zwanglos III on Facebook or contact them by calling 030-692 9900 or emailing [email protected]
Avarus Berlin
The Avarus Berlin adult lifestyle club near you is open Monday and Wednesday from 7pm to 2am, Thursday from 8pm to 2am, Friday and Saturday from 8pm to 4am and Sunday from 6pm to 1am, they are closed on Tuesdays. You can get a discount by making a reservation ahead of time or arriving early.
Prices vary by day, time, and which kinky themed sex party they are throwing but generally couples pay anywhere from 50 to 90 euros. Single men are not allowed on Thursday or Saturdays but are asked to pay around 100 euros on the other days.
Single ladies are always welcome and are charged 20 euros at the door, though Thursday nights are more geared towards couple swapping so single ladies are asked to pay 60. You can contact Avarus Berlin to find out more by calling 030 45 30 82 44.
Insomnia Avantgarde Hedonistic Nightclub
If you are looking for hardcore BDSM sex parties in Berlin then Insomnia Avantgarde Hedonistic Nightclub should definitely be on your agenda. This is a very LGBT friendly swingers club that has transgender orgies, and transsexuals are common at this club.
Wednesday nights they throw BDSM & Fetish Parties, they have LGBT nights on Sundays and Tuesdays, plus weekends they may have kinky themes likes transsexual or bondage parties. Couples are charged 45 euros and single men must pay 80. You can follow Insomnia Avantgarde Hedonistic Nightclub on Facebook and Twitter or you can message them at [email protected] or call 0177 2333 878.
Club Culture House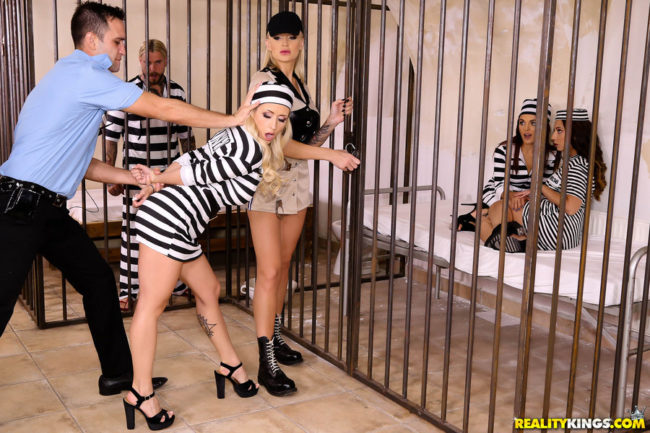 Another very kinky sex club, Culture House also is a good place for those who want to have sex with transgenders in Berlin. They have Tranny Train parties and other transsexual events.
It isn't all about trans and LGBT though, they have sex swings, plenty of toys, and BDSM gear to suit your needs. One of their more unique parties is Fist on Strap on, and they also have change your gender nights for those who want sex with TS girls.
You can call Club Culture House at +49 (0)30 – 617 09669 for more details.
Swingeroase Zwiespalt
At Swingeroase Zwiespalt Monday is their FKK nudist days while Tuesday they have erotic massage parties. This swingers club is open 24/7 365 and if you sign up for premium you get future discounts.
Entry fees vary depending on day and time but couples pay 55 euros most nights or 70 on Fridays and Saturdays. Single men pay 60 or 99 respectively and remember that you can only pay with cash, no credit cards will be accepted.
Follow Swingeroase Zwiespalt on Twitter and Facebook or give them a call at 030-679 444 09 plus you can message them at [email protected]
Tempeloase
At Templeoase Tuesday is their Wellness night and the sexy sauna parties run from 6pm to 2am. The hours are the same on Wednesday, Friday and Saturday they are open from 8pm to 4am.
They are also open the first Sunday of each month from 11am to 7pm. On Tuesday and Wednesday men pay 90 euros while couples pay 60.
On Friday everyone pays 90, Saturdays are only for swapping couples who pay 90 and single ladies who pay 35, and on Sunday it is 90 for men and 80 for couples. Single ladies are free every day except Saturday.
This is more of a sex sauna type libertine club as they have an indoor pool, whirlpool, sauna, spa, and masseuse on-site. One thing we really like about Tempeloase Berlin swingers club is that you can check that link to see how many other couples have already registered for their events.
You can also contact Tempeloase by messaging [email protected] or calling +49 1575 7808650.
Moechtegern
Swapping couples and single ladies can always enter Moechtegern adult lifestyle club for free while single men pay 25 euros most nights or 78 on Fridays and Saturdays. Their sex parties begin at 8pm and they have cool themes like Topless Parties, Suck My Dick Nights, and I Share My Wife Nights for those who want to find cuckolding couples.
Give Moechtegern a call at 030 318 08 058 or email [email protected] for additional information on their upcoming orgies.
Zuegellos
At Zuegellos they throw noobie nights on Wednesdays from 7pm to 3am for those swapping couples that are new to the lifestyle. Couples will pay 50 euros on Wednesdays while single ladies pay 10 and single men 80.
They also have Friday and Saturday sex parties from 7pm to 6am with couples paying 80, ladies 10, and single men 150. Zuegellos has been running adult lifestyle parties in Berlin for over 20 years, you can follow Zuegellos on Facebook and Twitter plus call them at 79 70 53 68.
Scorpions Treff Libertin
Scorpions Treff Libertin is open most weekend nights from 9pm to 4am but some Fridays they are closed. Couples need to pay 60 euros to enter Scorpions Treff, single ladies 20, and single men 110.
Meet Swinging Couples Near You Online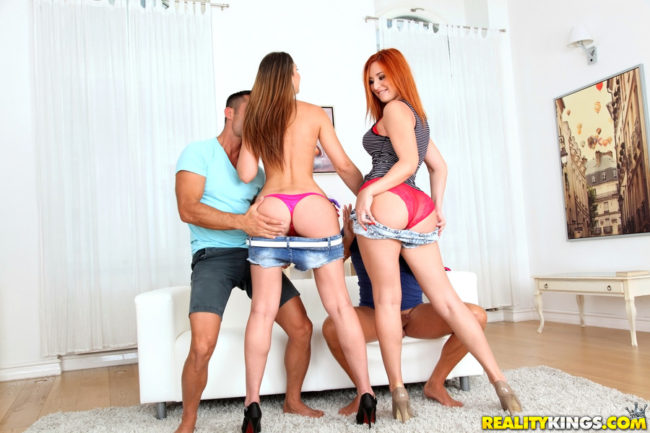 We all know that the above swingers clubs can be a lot of fun, but we also realize that they are not for everyone. Some people reading this may wish they could go to the lifestyle clubs more often but don't have the time or money to make it happen as often as they like.
The good news is they are not the only way to meet swapping couples near you, the internet can work wonders for this and our favorite site to use is 99 Flavors. If you have never heard of them they are a branch of Adult Friend Finder which has literally tens of millions of active members around the world.
Oddly enough AFF is really only popular in a few places on the planet like Western Europe, USA, and Australia which just happen to be where libertine clubs are also popular, go figure. When you sign up to meet swinging couples on 99 Flavors also can use the entire AFF network.
That means you can contact all of the swapping couples in Berlin, plus anyone who uses Adult Friend Finder anywhere in Germany or around the world as well. That way you can set up your own private sex parties, invite singles over for threesomes, find cuckolding wives, or throw giant BDSM orgies.
If you enjoy getting a little freaky then hang out where the other freaky people can be found.

Final Thoughts & Tips
Now we want to discuss a few simple rules to help you and all others in the adult lifestyle have a better time. They would be:
Visit the swingers clubs website before you visit
Contact them if you need to RSVP
Take a shower and dress up, or dress to the sexy theme
Be part of the party and mingle
Don't force yourself where you aren't wanted
No ALWAYS means no
Guys, this is pretty easy, don't view lifestyle clubs as an easy place to get laid with whoever you want. It doesn't take a genius to realize that those rules are mostly targeted towards the single men who want to go to the Berlin swingers clubs.
A girl walking around sticking her titties in faces and sucking every dick she sees is going to be the most popular girl in the place. A guy walking around trying to stick his dick wherever he wants is likely going to get kicked out and it could end even worse than that for him.
Don't just hide in the shadows, be in the party and enjoy yourself. We will try to keep this page as up to date as we can, if you need to let us know of any club closures or new libertine clubs around email us at clubs4swingers at gmail.com.
If the whole group sex club scene doesn't sound right at this point you might have more fun setting up your own private orgies by using 99 Flavors, or just meet some kinky people near you on Adult Friend Finder for some 1 on 1 fun.
Now you know all about the best swingers clubs in Berlin and how to meet kinky couples for swapping near you, we hope you have a great time!