Last updated on January 10th, 2020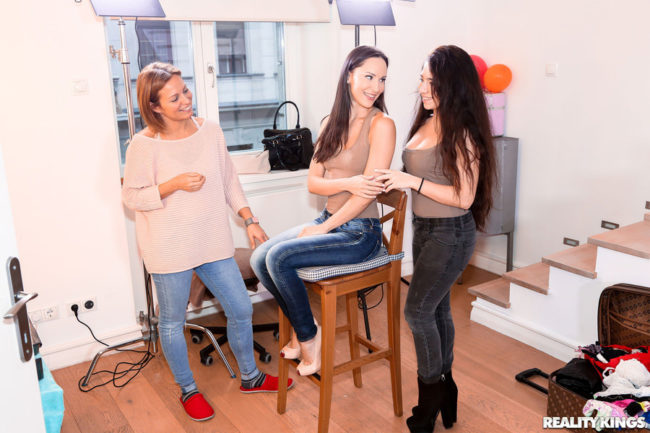 We are about to tell you all about the best swingers clubs in Netherlands plus other ways to meet wife swapping couples around the country. You are probably already ware that this adult lifestyle is a private one.
Most Netherlands swingers clubs want to keep things on the down low for obvious reasons, mostly cuckolding and swapping couples want to keep their business as private as possible. The goal of this post is to get you the best and most up to date information on all of the parenclubs, while at the same time respecting others wishes.

So we are only going to share info that these places are already sharing on their own websites or social media. You may have noticed that word parenclub, well that is how they are often referred to by the locals here.
We will begin by discussing the best swingers clubs before sharing a brief write up on what participating in an orgy at one may include. After that we will share some strategies on how to meet couples for swapping in Netherlands online which will be easier in big cities like Amsterdam, Rotterdam, The Hague and Utrecht but you can find more near you spread out all over the region.
Speaking of Amsterdam parenclubs we have already covered them at that link. We decided to break this up into a couple posts so that this one didn't ramble on forever.
If you are new to this adult lifestyle stay with us until the end for some quick and simple rules that will help all involved have a better time.
Best Clubs For Swingers In Netherlands
Here is a list of the best swingers clubs in Netherlands:
Fun 4 Two at Middelweg 18 in Moordrecht
Club Amouret'te at 6 Gageldijk in Maarssen
Club Organza at Laan van Duuring 1 in Breukelen
Parenclub Inn4Love at Familie Bronsweg 66 in Wagenborgen
Parenclub Fata-Morgana at Rijksweg 15 in Muiden
Kasteel Waterloo at Waterloseweg 12 in Beesel
Parenclub Devils & Angels at Maaseikerweg 24 in Susteren
Parenclub Monique at Zuiderdijkweg 12 in Wieringerwerf
Parenclub Mystique at Zundertseweg 84 in Rucphen
Party Players at Kofschip 14 in Lelystad
Swingersclub Ultimate Dream at Willemstraat 9B in Beek en Donk
Parenclub Landgoed De Zaar at De Zaar 2 in Venlo
Remember that was a list, not a ranking, so it wasn't in any particular order. We have also listed the best adult lifestyle clubs in nearby countries if you are looking for more group parties:
At this point we want to give a brief write up on each of these libertine clubs, we recommend that you take the links to their websites before you visit so you know which of their upcoming group sex parties sounds best for you.
Fun 4 Two
Fun 4 Two in Moordecht near Rotterdam is open on Friday and Saturday nights at 9pm and on Sundays from 4pm to midnight. Single men are never allowed to enter this parenclub, you can get a membership card for 20 euros and then save 20 on any future visit.
Prices for member couples are 100 on Fridays, 125 on Saturdays and 105 on Sundays. Single ladies will pay 50, 60, or 50 respectively. They have a nice outdoor pool for nudist swimming when the weather is nice.
They have all sorts of kinky themes for their orgies like Cowboy Nights, Ladies Nights, Egyptian Themes, Jungle Nights, Eyes Wide Shut Parties and more. If you plan to be a frequent visitor ask about their stamp card, after 10 visits the 11th is free.
This adult lifestyle club also has a cottage and 2 other rooms you can rent out if you want to stay the night. You can reach them at [email protected]  or by calling + 31-0-182-378-528. Plus you can follow the Fun 4 Two swingers club near Rotterdam on Facebook, Instagram or Twitter.
Club Amouret'te
Over in Maarssen you can find Club Amouret'te which is open Wednesday through Friday nights at 8pm until around 1am to 3am. Couples pay 25 on Wednesdays, 45 on Thursday, 65 on Fridays or 75 on Saturdays.
Single men pay 55 on Wednesdays, 50 on Thursdays, 70 on Fridays or 80 on Saturdays. Single ladies are always free to enter Club Amouret'te.
Friday night is when they throw their bi-sexual parties, on site they have a nice sauna, Jacuzzi, and a darkroom. Follow them or message them here.
Club Organza
Swingers in Breukelen should follow Club Organza on Twitter or Facebook to find out about their upcoming orgies. You can also call them at 0346-252511 or send an email to [email protected] .
The Club Organza erotic disco is pretty private and doesn't share much online and we are going to respect that.
Parenclub Inn4Love
Single men are only allowed to visit the Parenclub Inn4Love in Wagenborgen on Fridays or the last Saturday of each month. All other nights are for swapping couples and single ladies only.
On site they have a great BDSM sex room, darkroom, water massage room and a heated pool. They are open Friday nights through Sunday plus the 2nd and 4th Tuesday of each month, the 4th Tuesday you can find one of the best gang bangs in the Netherlands here.
Parenclub Inn4Love also has a monthly BDSM night and are always having different kinky themes for their sex parties. Their Friday night parties run from 7pm to 3am and couples are charged 70 euros while single ladies must pay 10.
On Saturday nights the orgies go from 8pm to 3am and the prices are the same. Sundays are from 3pm to 11pm with couples paying 70 and single women 20, and when they have Tuesday parties the doors are open from 2pm to 10pm.
They are active on Twitter plus they can be reached via email at [email protected]
Parenclub Fata-Morgana
Another swingers club for couples and single ladies only, this time Parenclub Fata-Morgana in Muiden. They are open Friday and Saturday nights from 9pm until late and Sundays from 1pm to midnight.
Swapping couples pay 100 on Fridays, 125 on Saturdays or 120 on Sundays. Single ladies are charged 50, 65, and 60 respectively. No credit cards are allowed so bring cash, for more details call Fata-Morgana at +31-0-6-5049-5244.
Kasteel Waterloo
If you want to find orgies in Beesel then head over to Kasteel Waterloo. They have sexy themed orgies like Nude Nights, Nympho Nights, Blackleather Parties, Couples Only Nights, Bi-sexual Ladies Nights, and more.
They are open Friday and Saturday nights starting at 8pm, many of their Saturday parties are for swapping couples and single ladies only. On Fridays the prices to enter are 20 euros for single ladies, 40 for couples and 95 for men.
On Saturdays the prices are 95 for couples and 50 for women. Kasteel Waterloo is available on Facebook or at this number +31-77-474-3030.
Parenclub Devils & Angels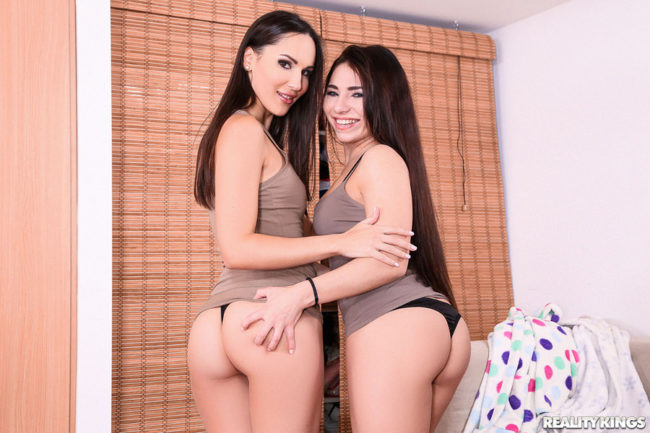 Another creative place for Netherlands swingers to party, Parenclub Devils & Angles in Susteren has varying prices by event but it usually costs single women around 25 euros to enter, men around 80, and couples around 50.
They have themed rooms like Greek, Jungle, Gothic, massage and more. Wednesday they have Milf Marathon parties from noon to midnight.
Fridays they have nudist parties in the afternoon from noon to 5pm and they re-open at 9pm for another Milf party which is a great place to find cuckolding wives. Saturday nights they are open from 9pm to 3am, and Sundays they are open from 1pm to 9pm.
Follow Devils & Angels on Facebook, or you can reach them via +31-0-46-449-3077 or [email protected]
Parenclub Monique
Out in Wieringerwerf you can find Parenclub Monique which is a very LGBT friendly adult lifestyle club. They also have special parties for t-girls making this one of the better places to have sex with Netherlands transgenders.
They are mostly open on Friday and Saturday nights around 7 or 8pm, plus the occasional Sunday. If you have never been before you are allowed to visit before 9:30pm and get a full refund if you don't initially like what you see.
They are active on social media at:
Plus you can message Parenclub Monique at that link, or call them at  0227 555216.
Parenclub Mystique
There really are a lot of swingers clubs in the Netherlands aren't there? Parenclub Mystique in Rucphen is another good place to meet transsexuals as they have tranny nights every 2nd Thursday and bi-sexual parties every 2nd Wednesday.
They also have special dark rooms, bi-sexual rooms, and BDSM rooms. Single men are not allowed on Friday through Sunday nights, outside of those nights single men pay 75 euros, couples 60, transvestites 35 and ladies are free.
On Friday nights Couples are charged 80 while ladies pay 40, on Saturdays it is 90 for couples and 45 for ladies, plus on Sundays it is 75 for couples and 40 for ladies. Follow their social media to learn about upcoming kinky events, plus you can call Parenclub Mystique at + 31-165-343280 or email [email protected]
Party Players
Couples need to pay 40 euros to enter Party Players in Leystad on weekdays or 60 from Friday through Sunday. Men are charged 80 on weekdays and 90 on weekends, and some Saturdays no single men are allowed.
Check Party Players out on Facebook or Twitter if you like. To get in touch with them you can call 0320 224050 or email [email protected]
Swingersclub Ultimate Dream
Swingersclub Ultimate Dream in Beek en Donk is only open 2 or 3 days a week. On Fridays their group sex parties start at 8pm, on Saturdays at 9pm, and if they have a Sunday orgy the times can vary.
Prices to enter are usually 75 for couples or 35 for single ladies but they can vary a bit by event. Single men are generally not allowed except for special events. Some of their events include Submission Nights, Milf Parties, and BDSM orgies.
You can reach Ultimate Dream via phone or Whatsapp at 06 837 14 766.
Parenclub Landgoed De Zaar
Finally we are down to our last listed swingers club in the Netherlands. We want to re-iterate that this is a list and not a ranking so do not judge them in any order.
Parenclub Landgoed De Zaar is located in Venlo and opens at 8pm every day except for Tuesdays and Wednesdays when they are closed. This is a cash only bar so do not expect to pay by credit card.
Couples are charged 35 most nights but Saturdays will cost you 40. Single men always pay 80 unless they are running a gang bang, in that case it will be 100. Ladies are charged 15 to enter.
Monday and Thursday nights they hold nudist parties. You can reach them at this email [email protected] or call Parenclub Landgoed De Zaar here +31-0-77-382-1235.
Meet Swinging Couples Near You Online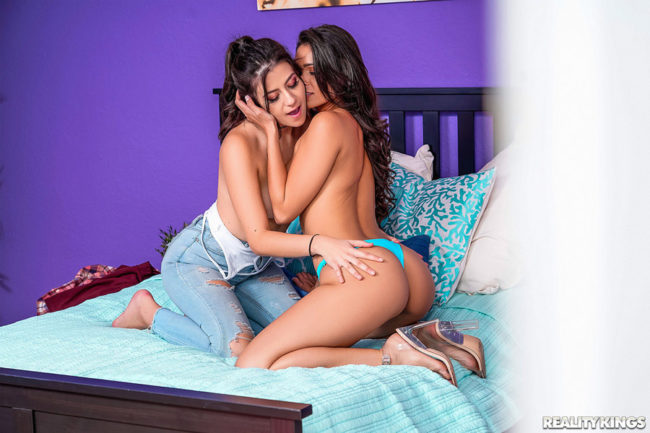 The above listed swingers clubs can be really enjoyable for many but we realize that they are not for everyone. We also know that some people may want to go to the parenclubs more often but don't have the time or money that is necessary to do so.
Luckily you can meet swapping couples near you online and our favorite way to do this is 99 Flavors. If you have never heard of them before they are a sister site of Adult Friend Finder which has over 30 million active members across the globe.
Luckily enough AFF is really only popular in a few regions of the world like North America, Europe, and Australia mostly which just happen to be where libertine clubs are also popular, go figure. Actually the Netherlands has a ton of users, many of which live in Amsterdam.
Those who sign up to meet swinging couples on 99 Flavors also can use the entire network. That means you can contact all of the swapping couples in your area, plus anyone who uses Adult Friend Finder as well. You will be able to throw your own private sex parties, invite singles over for threesomes, find cuckolding wives for your couple play, set up BDSM meet ups or do whatever you feel like.
It is sort of like a one stop shop to satisfy your kinky desires and it can really take your bedroom experience to the next level. Amsterdam has the most users, but towns like Rotterdam, The Hague, and Utrecht do as well plus more are spread out all around the country.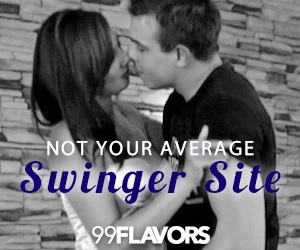 Final Thoughts & Tips
Before this ends we feel the need to share a few simple rules to help you and all others in the adult lifestyle have a better time. They would be:
Visit the swingers clubs website before you visit
Contact them if you need to RSVP
Take a shower and dress up, or dress to the sexy theme
Be part of the party and mingle
Don't force yourself where you aren't wanted
No ALWAYS means no
It doesn't take a genius to realize that those rules are mostly targeted towards the single men who want to go to the Netherlands swingers clubs. A guy walking around trying to stick his dick wherever he wants is the last thing anyone wants to see at a parenclub.
A girl letting everyone motorboat her she sees is the star of the show. Guys, this is pretty easy, don't view lifestyle clubs as an easy place to get laid with whoever you want.
Be a part of the party, mingle, and have your fun with the people who also want to have fun with you. We will try to keep this page as up to date as we can, if you need to let us know of any club closures or new libertine clubs around email us at clubs4swingers at gmail.com.
If the whole group sex club scene doesn't sound right at this point you might have more fun setting up your own private orgies by using 99 Flavors, or just meet some kinky people near you on Adult Friend Finder for some 1 on 1 fun.
Now you know all about the best swingers clubs in the Netherlands and how to meet kinky couples for swapping near you, we hope you have a great time!