Last updated on January 9th, 2020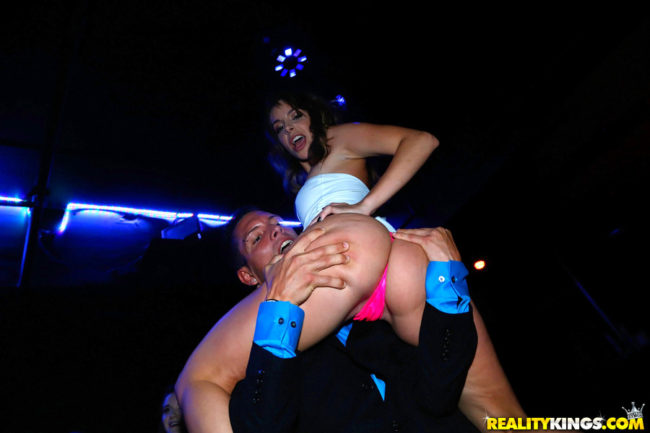 We are about to tell you all about the best swingers clubs in Rhode Island plus other ways to meet wife swapping couples near you around the Northeast. The adult lifestyle definitely values for pretty obvious reasons.
As most know Rhode Island swingers clubs prefer to keep things on the down low and we are certainly going to respect their wishes. Most cuckolding and swapping couples in your area want to keep their business as private as possible and it isn't our job to out anyone.

The goal of this post is to get you the best and most up to date information on the two libertine clubs in Providence and another couple swapping group while at the same time respecting others wishes. So we are only going to mention things that these places are already sharing on their own websites or social media.
We will begin by discussing the two Providence swingers clubs before sharing a brief write up on participating in an orgy at one may be like. Once that is done we will share some strategies on how to meet couples for swapping in Rhode Island online which will be easier in big cities like Providence but you can find them spread out all across the state and the Northeast.
If you are new to this adult lifestyle stick around until the end for some quick and simple rules that will help all involved have a better time.
Best Clubs For Swingers In Rhode Island
Here is a list of the best swingers clubs in Rhode Island as well as the best private sex party group:
Choice Social Club in Providence
Electricity Social Club at 95 Hathaway St in Providence
Escapades New England
Remember that was a list, not a ranking, so it wasn't in any particular order. We have also listed the best group sex clubs in Connecticut and Massachusetts if you don't mind a little drive.
At this point we want to give a brief write up on each, we suggest you take the links to their websites before you visit so you know which of their upcoming parties sounds best for you.
Providence Swingers Clubs
Choice Social Club
Choice Social Club is one of the two swingers clubs in Providence we will be discussing today. This is a membership club, a membership will run you $45 a year but if you plan to be a frequent visitor look into their premium or VIP options which can help you save money as time goes on.
For instance Rhode Island couples pay $90 to enter the club with a regular membership or $60 if they are members. You can also save $10 by booking a couple says in advance.
Entry fees for single ladies are only $5 with a $65 membership, while single men must pay a $100 introductory fee as well as a $100 entry fee. Choice Social Club generally meets on Saturday nights from 8:30pm to 2am, but one Friday a month they throw bi-passionate parties and they also have a Naughty Fetish Friday BDSM group sex event.
You can contact this Providence swingers club at that link, or call them at 401-274-3700.
Electricity Social Club
Electricity Social Club is also mostly only open on Friday and Saturday nights but they throw sex parties for other special events as well. The opening hours are from 9pm to 2am, their memberships are very cheap at $10 a year or $40 lifetime.
Entry is $20 for single ladies and $60 for couples. This is a byob club that is very 4:20 friendly and even offers a smoking lounge.
They throw kinky and sexy theme parties like:
Bi-Voltage Parties
Massage Parties
Stripper Nights
Thicc BBW Nights
Bound Parties
The Bound Parties are great for any couples in Rhode Island looking for BDSM playmates. The Thicc BBW nights are pretty self-explanatory, and the Bi-Voltage Parties feature TS Rendezvous nights which can make for a great place to meet transgenders in Providence.
Electricity Social Club is active on Twitter and Facebook, or you can email them here [email protected] to learn more.
Escapades New England
Escapades New England is not a swingers club but they do put on a few great parties for couples who want to swap in the New England area each year. Their annual Midsummer Nights' Wet Dream Foam Party in July and Masquerade Ball in the fall are can't miss.
Meet Swinging Couples Near You Online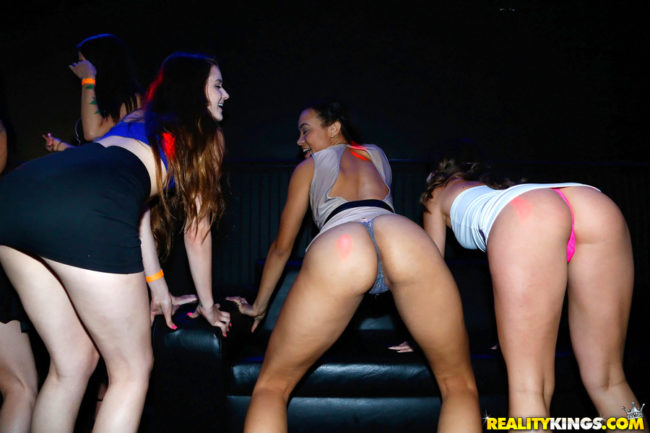 Swingers clubs are pretty awesome but we realize that they are not for everyone. We also know that some people may want to go to the lifestyle clubs whenever they can but don't have the time or money to make it happen as often as they like.
Luckily there are other ways for you to meet swapping couples near you and our favorite to do so is 99 Flavors. You may not have heard of them before, well they are a sister site of Adult Friend Finder which has over 30 million active members worldwide.
Luckily enough AFF is mostly used in a few regions of the world like North America, Europe, and Australia mostly which just happens to coincide with where libertine clubs are also popular, go figure. Those who sign up to meet swinging couples on 99 Flavors also can use the entire AFF network.
So you are able to contact all of the swapping couples in your area, plus anyone who uses Adult Friend Finder as well. That way you can set up your own private sex parties, invite singles over for threesomes, find cuckolding wives for your couple play, set up BDSM meet ups or do whatever you feel like.
It is sort of like a one stop shop to satisfy your kinky desires and it can really take your bedroom experience to the next level. Big cities like Providence will have the most users, but your neighbors might be using it too!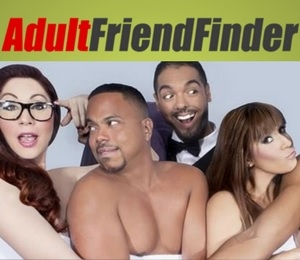 Final Thoughts & Tips
Before we go we wanted to share a few simple rules to help you and all others in the adult lifestyle have a better time. They would be:
Visit the swingers clubs website before you visit
Contact them if you need to RSVP
Take a shower and dress up, or dress to the sexy theme
Be part of the party and mingle
Don't force yourself where you aren't wanted
No ALWAYS means no
It doesn't take a genius to realize that those rules are mostly targeted towards the single men who want have some fun at the Rhode Island swingers clubs. A man walking around trying to stick his dick wherever he wants is just going to ruin it for everyone.
A sexy woman walking around sticking her titties in faces and sucking every dick she sees is the star of the show. Guys, this is pretty easy to figure out, don't view lifestyle clubs as an easy place to get laid with whoever you want.
Be involved in the party, mingle, and have your fun with the people who also want to have fun with you. We will try to keep this page as up to date as we can, if you need to let us know of any club closures or new libertine clubs around email us at clubs4swingers at gmail.com.
If the whole group sex club scene doesn't sound right at this point you might have more fun setting up your own private orgies by using 99 Flavors, or just meet some kinky people near you on Adult Friend Finder for some 1 on 1 fun.
Now you know all about the best swingers clubs in Rhode Island and how to meet kinky couples for swapping in Providence or near you, we hope you have a great time!