Last updated on January 10th, 2020
Today we are going to discuss the best swingers clubs in Massachusetts and other ways to meet libertine couples for swapping around the region. If you have any experience in this adult lifestyle at all you already know that keeping up with the scene can be difficult at times.
If you are new to swinging you can probably understand why. Sex is a very taboo topic for some reason, even what a husband and wife do behind closed doors can be thought of in a bad way by some.
Now change a simple Saturday night to them being a cuckold couple who invites a stranger over to bang the wife and things get amped up a few notches. As things can when it comes to visiting the best Massachusetts swingers clubs for an orgy, or throwing a private group sex party at a home or hotel.

So while we are going to share what information we have on the best places and ways to enjoy this couple swapping lifestyle we are also going to be discreet when needed. If a club is not promoting something on its own website or social media who are we to say it for them?
With that said we will do our best to keep the info you find here as up to date as we can. When it comes to meeting swingers near you online you will have more options in bigger cities like Boston but you might just find some anywhere.
Best Clubs For Swingers In Massachusetts
Here is our list of best swingers clubs in Massachusetts:
Soiree Carnalis Boston
Club Sinz at North Shore of Massachusetts
Sterling in Needham Heights
Club 4play
Temptations Adult Parties in Princeton
We have also listed the top lifestyle clubs and sex parties in surrounding states like:
Now we will do a brief write up on each libertine club individually plus give you links to visit their websites or other ways to contact them. It would be best if you would do a bit more research so you know which club and which time is best to suit your personal needs.
Soiree Carnalis Boston Swingers Club
Formerly the Boston Sex Club, they recently changed this over to Soiree Carnalis. We hope it will continue to be the best swingers club in Boston for many years to come.
Given that this is a new club and they don't share a lot on their website we aren't really sure what to say at the moment. If it is run anything like it used to be then this is a great place for couple swapping.
They charge a recurring membership fee that you can see here.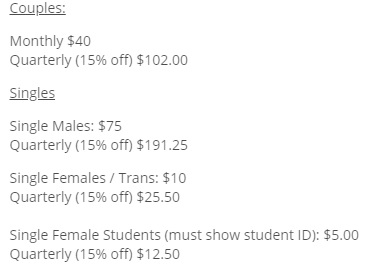 Those who are interested in sex parties with Boston transgenders will be fond of this Soiree Carnalis.
Club Sinz
Located in the North Shore is Club Sinz which is only open on Saturday night. No single males are allowed, this is a couple swapping club only though if a sexy single lady knocks on the door we doubt she will be turned away.
This is more of a place for meet and greets, there is no on site sex going down. Even still, this is one of the better places to meet swingers in Massachusetts.
Send them an email at [email protected] if you need to get in touch, or follow Club Sinz on Twitter.
Sterling
Over in Needham Heights you will find the Sterling Club. They host roaming home and hotel takeovers, single men are not allowed unless you want to be the one hosting their next group sex party.
The Sterling Club is available via phone at 781-843-5112 or email at [email protected]
Club 4play
Club 4play throws roaming orgies all around the Northeast. A 3 month membership will run you $20 while a yearly membership will cost you $55. You can email Club 4play at [email protected] to learn more.
Temptations Adult Parties
This byob swingers club in Princeton, Massachusetts also does not allow single men. Couples are asked to pay $50 while single women are charged $20 to enter Temptations Adult Parties.
They also like to throw big group trips for swapping couples in the area. Contact them here [email protected] to learn more.
Meet Swinging Couples Near You Online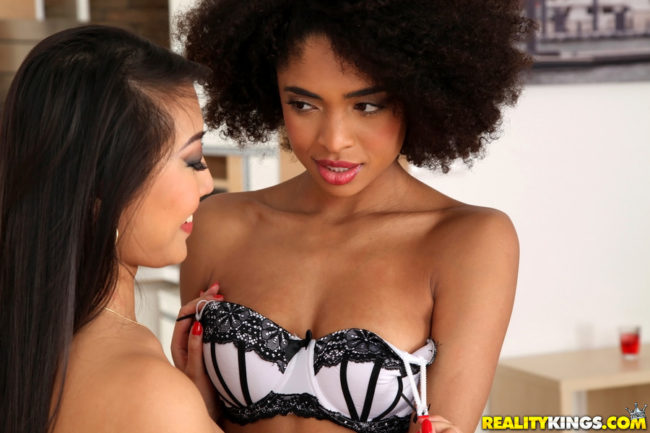 We know that not all of you have the time or money to drive to a swingers club every time they want to have group sex. Plus it isn't like there are a ton of adult lifestyle parties all over making them easily accessible either.
Wouldn't it be nice if you could just contact other wife swapping couples near you and set up some private play dates a little closer to home? This may mean finding a cuckold couple so you can go have sex with the wife, or finding a few liberal people in your area for a private home group sex party.
Others may want to find as many swinging couples in Massachusetts online to set up you're their own hotel takeovers. No matter what it is your private parts desire you can find plenty of others who want the same thing on Adult Friend Finder.
Surely you have seen their ads before, but did you know they have over 30 million active members worldwide? And pretty much all of them come in the regions of the world where swinging is popular like North America, Europe, and Australia. In a huge city like Boston and populated state like Massachusetts there will be many options to find others in this adult lifestyle.
They also have a sister site set up specifically for couple swapping and orgies called 99 Flavors. When you sign up you can message all the swinging couples on the site, plus you get free access to the entire Adult Friend Finder network.
For people that want to find others in the libertine lifestyle near them 99 Flavors is the best resource you will get.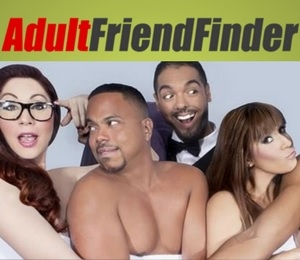 Random Thoughts & Tips
That just about wraps this post up, but before we go let's quickly talk about a few rules to help all involved have a more enjoyable time. If you visit a swingers club always:
Visit the swingers clubs website before you go
RSVP if necessary
Dress up according to the theme of the sex party
Mingle and be part of the party
No means no
Don't force your way into a situation where you aren't wanted
Let's face it guys, those rules are directed at single men. If a lady wants to walk around letting every guy motorboat her no one is going to care, but guys can't behave like that.
If you can't handle your liquor don't get too drunk and don't be the creepy guy who hides in the shadows of the libertine club waiting to pounce. The more you mingle the more doors and legs that will open up for you.
We will try to keep this adult lifestyle page as up to date as we can, if you need to let us know of any libertine club closures or new clubs around email us at clubs4swingers at gmail.com. Now that you know about all of the best swingers clubs in Massachusetts plus how to meet kinky couples for swapping near you on 99 Flavors you are ready to make this happen.