Last updated on January 9th, 2020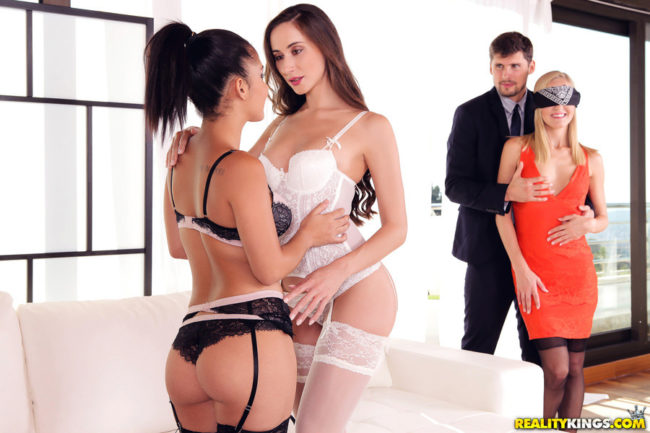 Today we are going to discuss the best swingers clubs in Arizona and more ways to meet libertine couples for swapping in your area. If you have any experience in this adult lifestyle at all you already know that up to date information can be hard to come by.
If you are new to the scene you can probably understand why. Sex is a very taboo topic in modern society, even what a husband and wife choose to do behind closed doors is often looked down upon.

Now change a simple missionary Tuesday night to them being a cuckold couple who invites a stranger over to bang the wife and things amplify. Just as it can when it comes to visiting the best Arizona swingers clubs near you for an orgy, or throwing a private group sex party at a home or hotel.
While we are going to share some info on the best places and ways to enjoy this couple swapping lifestyle we are also going to be discreet. If a club is not promoting something on its own website or social media we are not going to out them.
But we will do our best to keep the info you find here as up to date as we can. It should be no surprise to anyone that Phoenix is where you will find the most venues.
Best Clubs For Swingers In Arizona
Here is our list of best swingers clubs in Arizona:
Club Encounters  at 3037 W Clarendon Ave in Phoenix
Club Discretions at 3304 North 27th Avenue in Phoenix
My Secret House in Phoenix
Vixxxins Swingers Club in Goodyear
Private Pleasures Club Tuscon
We have also listed the top lifestyle clubs and sex parties in surrounding states like:
We will share a brief write up on each libertine club plus give you links to visit their websites or other ways to contact them. Definitely do a bit more research so you know which club and which time is best to suit your personal needs.
Phoenix Swingers Clubs
Club Encounters
Definitely one of the best swingers clubs in Phoenix and all of Arizona is Encounters. They throw cool group sex parties like Thick Women Thursdays, Hot Wife Wednesdays for those who like to cuckold, and many other adult lifestyle events.
Club Encounters has six playrooms on site including a Jacuzzi room. This libertine club is open Sunday through Thursday from 8pm to 4am, Friday and Saturday nights from 8pm to 5am, and during the day on Friday from noon to 7pm.
Single men must pay $35, couples $20 on weekdays and $30 on weekends, and single ladies are always free. You can reach Club Encounters via email at [email protected] or phone at 602-230-9680, plus they are active on social media:
Club Discretions
Another great adult lifestyle club in Phoenix is Club Discretions which is open 7 days a week at 8pm until late into the evening. This is a members only club but memberships are cheap at $20.
Entry fees are $25 for single men Sunday through Thursday and $35 on Friday or Saturday night. Couples pay $10 on weekdays and $30 on weekends, single women are free to enter Club Discretions.
Follow this Arizona swingers club on Facebook or call them at 602-528-3878.
My Secret House
Also located in Phoenix My Secret House has been around since 2006, but sadly they ran into some legalities in 2012 and had to close their on premise lifestyle club down. Now they throw some roaming private sex parties in the Phoenix area.
They are planning to open a new venue soon and hopefully that works out. For more info follow My Secret House on Facebook or dial this number 480-993-9599.
Vixxxins Swingers Club
Now we are getting to other swingers clubs in Arizona, Vixxxins is located in Goodyear and has been open for over a decade. They host a few orgies a month, mostly on weekends and in the summer they also throw some naturist pool parties.
The adult lifestyle parties are held at a nice 3,200 square foot home. Select single men are allowed but it is mostly for swapping couples and women only. Email Vixxxins in Goodyear if you need to at [email protected]
Private Pleasures
Our last Arizona lifestyle club is Private Pleasures. Couples in Tuscon have been swinging here for many years, but we must say that right now the club is closed down.
They plan to re-open soon and when they do we will let you know, or you can visit their website to see if they are operational yet. Private Pleasures in Tuscon is still available via phone at 949-395-0319 or email [email protected]
Meet Swinging Couples Near You Online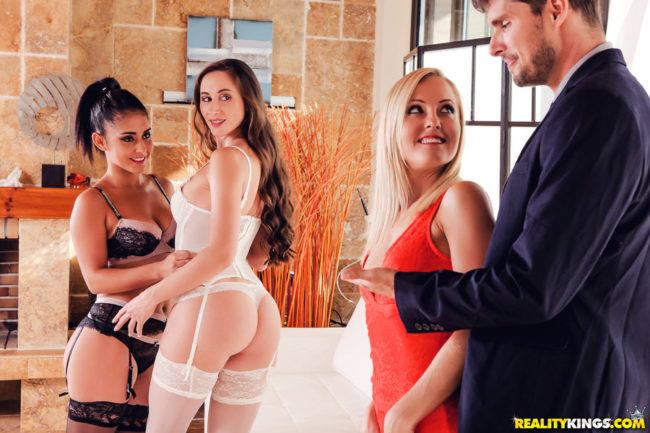 We are aware that not everyone has the time or money to drive to a swingers club every time they want to have group sex. Plus it isn't like there are a ton of them all over making them easily accessible either, if you aren't in Phoenix you don't have a ton of options.
Some of you may be thinking that it could be nice to contact other wife swapping couples near you and set up some private play dates in your area? This may be finding a cuckold couple so you can go have sex with the wife, or finding a few kinky people in your area for a private home group sex party.
Or you might want to find as many swinging couples in Arizona online to set up your own hotel takeover. No matter what it is that you desire you can find plenty of others who want it too on Adult Friend Finder.
Surely you have seen them around the web, but did you know they have over 30 million active members worldwide? And pretty much all of them come in the regions of the world where swinging is popular like North America, Europe, and Australia.
They also have a site set up specifically for couple swapping and orgies called 99 Flavors. When you sign up you can message all the swingers near you on the site, plus you get free access to the entire Adult Friend Finder network.
For people that want to find others in the adult lifestyle near them 99 Flavors is the best resource you will get.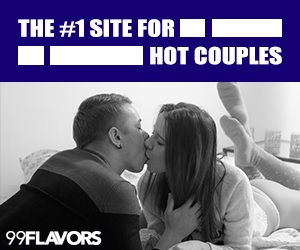 Random Thoughts & Tips
OK guys we are almost finished, but before we go let's quickly talk about some simple rules to help all involved have a better time. If you visit a swingers club always:
Visit the swingers clubs website before you go
RSVP if necessary
Dress up according to the theme of the sex party
Mingle and be part of the party
No means no
Don't force your way into a situation where you aren't wanted
Let's face it, those rules are directed at single men for the most part. If a lady wants to walk around riding every dick she sees no one is going to care, but guys can't behave like that.
Don't get so drunk that you can't control yourself, and don't be the creepy guy who hides in the shadows waiting for any prey to pounce on. The more you mingle the more doors and legs that will open up for you.
We will try to keep this adult lifestyle page as up to date as we can, if you need to let us know of any libertine club closures or new clubs around in Phoenix or other cities email us at clubs4swingers at gmail.com. Now that you know about all of the best swingers clubs in Arizona plus how to meet kinky couples for swapping near you on 99 Flavors you are ready to make this happen.