Last updated on January 10th, 2020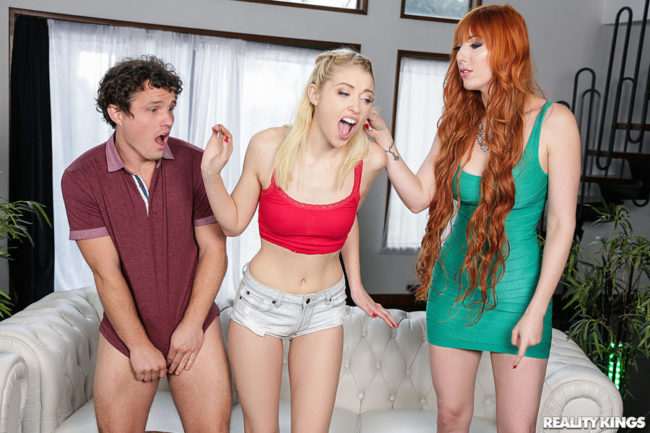 We are about to tell you all about the best swingers clubs in United Kingdom plus other ways to meet wife swapping couples in your area. We are also going to include some clubs in Ireland that may not technically be in the UK, we hope you won't judge us too harshly for that.
Privacy is one of the most important things in the adult lifestyle, many know that United Kingdom swingers clubs prefer to keep things on the down low for obvious reasons. Most cuckolding and swapping couples would prefer if others didn't know or care about their personal business.
We are trying to give you the most up to date information on all of the libertine clubs in the area, while at the same time respecting the privacy of all involved. So we are only going to share info that these places are already sharing on their own websites or social media.

We will begin by discussing the best adult lifestyle clubs before sharing a brief write up on participating in an orgy at one may be like. Once that is done we will share some strategies on how to meet couples for swapping in United Kingdom online which will be easier in bigger cities like Birmingham, Manchester, Newcastle, Sheffield, Liverpool and Leeds but you can find them all over this region of the world.
We have already written posts on swingers clubs in London and Scotland, if you came here for info on either of those places please follow those links for all the info you need. If you are new to this adult lifestyle stick around til the end for some quick and simple rules that will help all involved have a better time.
Best Clubs For Swingers In United Kingdom
Here is a list of the best swingers clubs in United Kingdom plus other group sex events near you:
Ess & Emm is located in South Warwickshire
Purple Mamba Club in Nottingham
Killing Kittens
Passion Elite
Hedonism Parties
Bizzare Events
Shushi Parties
The Love Nest in Dublin
I Kandi at Unit 1, Eastway Business Park, Crossagalla in Limerick
Remember that was a list, not a ranking, so it wasn't in any particular order. We tried to list the on-site swingers clubs at the top and the roaming group sex parties at the bottom.
We have also covered the libertine lifestyle in nearby countries like:
Now we want to do a little write up on each venue, be sure to check out their websites or social media so you can visit the right sex club on the right night for your personal desires.
Ess & Emm
While not exactly a swingers club per se, Ess & Emm located in South Warwickshire is sort of like a bed and breakfast mixed with a group sex club. You can pay overnight or by the hour, and the longer you stay the cheaper your hourly rate gets.
Ess & Emm can be a great place to find BDSM group sex in the United Kingdom if you show up at the right time. You can email [email protected] or call +44(0)7771 898776 for more info.
Swingers Club In Nottingham
The Midland's premier libertine club for swingers, kinksters and liberated adults is Purple Mamba. Strictly members only, with a wide range of events, workshops and parties, including live music.
This Trent Bridge, Nottingham Purple Mountain swingers club is located in a world-famous destination. Please see their website for membership criteria and events.
Killing Kittens
Now we are on to the roaming sex parties, as you can tell there are not that many on-site swingers clubs in the UK to choose from, at least outside of London, but luckily the party scene is good. Killing Kittens has been throwing some of the kinkiest parties in the world since 2005.
They throw events in cities all over the UK like:
London
Dublin
Manchester
Birmingham
Scotland
Sheffield
Newcastle
Leeds
Liverpool
Some of the themes for their sex parties include:
Hedonism
Tantric Sex
Erotic Massage
Japanese Rope Bondage
And many more. From BDSM to spirituality you can find it all here. Follow the Killing Kittens UK sex parties on Facebook, Instagram, or Twitter plus you can email them at [email protected] for more info.
Passion Elite
Passion Elite throws orgies in Leeds and various other cities around the UK. They are usually held at nice homes and might have a sexy pool party or black tie event theme.
They also have masquerade balls, couples nights, singles nights, and parties for those only between the ages of 18 and 30. They also own a sex toy store so you know things get kinky here.
Follow Passion Elite on:
Or you can email [email protected]  and call them up at 01924 899085.
Hedonism
Hedonism parties are also held all over the United Kingdom. Swinging couples have had a lot of fun at their group sex events for over 25 years.
They are pretty private, if you want to learn more you can call them at (+44) 020 8575 2052 or send Hedonism a message here.
Bizarre Events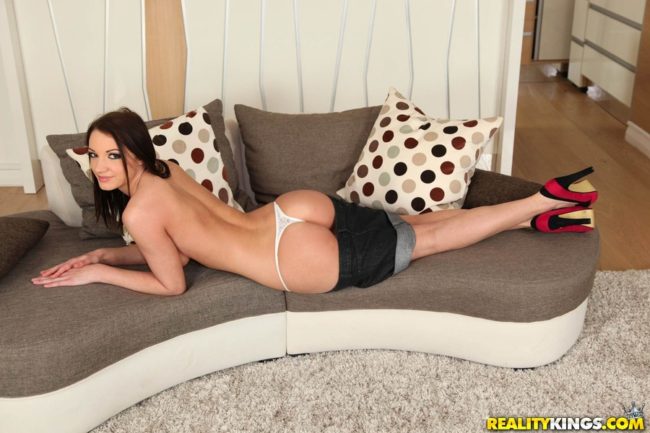 If you are interested in some of the wildest and most hardcore BDSM group sex parties then Bizarre Events might just be able to satisfy you. Their events are very LGBT friendly and include watersports parties for those who like pissing as well as other kinky themes.
They often have steel cages and all of the best BDSM equipment you could hope for. These kinky sex parties are held on Fridays and they have one or two a month usually.
Bizarre Events is active on both Facebook and Twitter plus they are available via this number 07722 587 951 or this email [email protected]  .
Shushi Parties
Shushi Parties throw couple swapping events in the United Kingdom for couples between the ages of 18 and 40 only. You can email them at [email protected] to learn more.
Ireland Swingers Clubs
The Love Nest
One of two swingers clubs in Ireland that we are going to discuss is The Love Nest in Dublin. Again we apologize about the technicality of being in the UK or not, there just aren't enough Irish clubs to justify having their own page so we thought they fit better here.
The Love Nest hosts swingers parties in Dublin every Saturday night plus they also go to other cities from time to time. Couples must pay 95€ to enter, while single men are charged 100€ and also must sign up for a 3 month membership that costs 95€.
Single women are charged 35€. You can call Tom at 087 185 4488 or email [email protected] for more details.
I Kandi
Over in Limerick you can find the I Kandi adult lifestyle club, our last option for swapping couples in Ireland. This club has multiple faces, on one side you get a nudist sauna and on the other a nightclub so everyone in the lifestyle can find someone that suits their needs.
I Kandi is open Wednesday through Saturdays starting at 7pm and Sundays at 4pm. All are welcome and this is a very LGBT friendly place to party.
No membership is necessary and the entry fee is 22 euros, though Saturday nights are for members and invited guests only. You can contact this UK nudist sauna and swingers club at that link, or call them at 086 339 6630.
Meet Swinging Couples Near You Online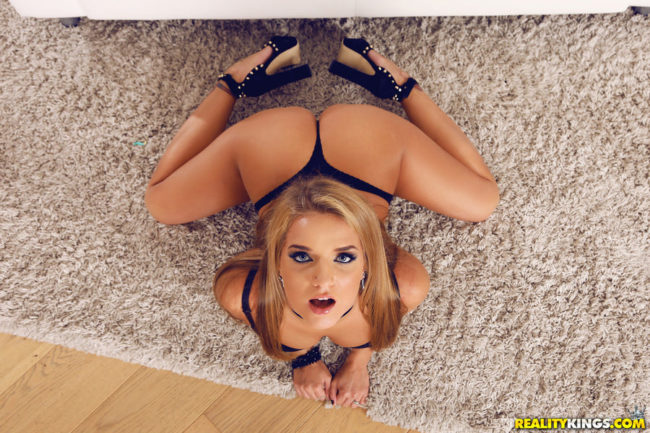 We know that some people may want to go to the lifestyle clubs but don't have the time or money to make it happen as often as they like. It isn't like there are swingers clubs in all cities and we mostly just listed a bunch of roaming parties that might meet once or twice a month if you are lucky.
Thankfully there is a good way for you to meet swapping couples near you online and our favorite site is 99 Flavors. If you have never heard of this site before it is part of the Adult Friend Finder network which has over 30 million active members worldwide.
Luckily enough AFF is really only popular in a few regions of the world like North America, Western Europe, and Australia mostly which just happen to be where libertine clubs are also popular, go figure. Those who sign up to meet swinging couples on 99 Flavors also can use the entire network.
That means you not only can contact all of the swapping couples in your area, you also can message everyone that uses Adult Friend Finder as well. You can set up your own private sex parties, invite singles over for threesomes, find cuckolding wives near you for your couple play, set up BDSM meet ups or do whatever you feel like.
It is sort of like a one stop shop to satisfy your kinky desires and it can really take your bedroom experience to the next level.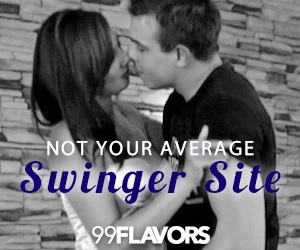 Final Thoughts & Tips
Before we finish lets discuss a few things that can help you and all others in the adult lifestyle have a better time. Before you visit any club be sure to:
Visit the swingers clubs website before you visit
Contact them if you need to RSVP
Take a shower and dress up, or dress to the sexy theme
Be part of the party and mingle
Don't force yourself where you aren't wanted
No ALWAYS means no
It doesn't take a genius to realize that we are mostly talking to single men who want to go to the United Kingdom swingers clubs. A guy walking around trying to stick his dick wherever he wants is just going to ruin it for everyone.
A girl walking around playing with every dick she sees is the star of the show. Guys, this is pretty easy, paying to get into a lifestyle club doesn't mean you can bang everyone inside.
Be a part of the party, mingle, and have your fun with the people who also want to have fun with you. We will try to keep this page as current as possible, if you need to let us know of any club closures or new libertine clubs around email us at clubs4swingers at gmail.com.
If the whole group sex club scene doesn't sound right at this point you might have more fun setting up your own private orgies by using 99 Flavors, or just meet some kinky people near you on Adult Friend Finder for some 1 on 1 fun.
Now you know all about the best swingers clubs in United Kingdom plus Ireland and how to meet kinky couples for swapping near you, we hope you have a great time!