Last updated on January 10th, 2020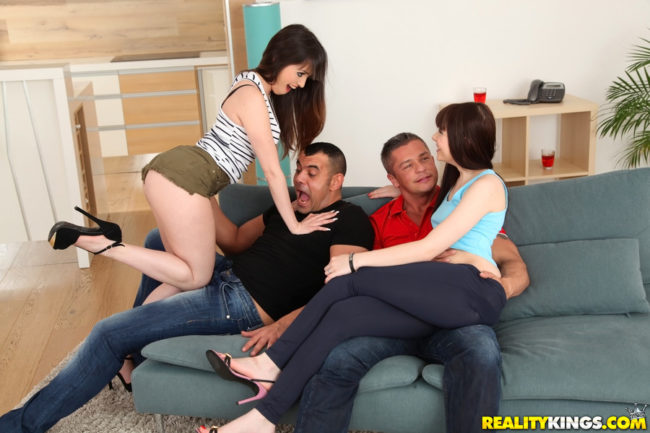 Today we will be discussing the best swingers clubs in Denmark and more ways to meet libertine couples for swapping around the country and region. The  Danish adult lifestyle values discretion above all else.
You do not have to be a long time veteran to figure out why finding reliable info can be so difficult. For some reason people have made sex a very taboo topic in modern society.
If a husband and wife choose to switch from a simple missionary Wednesday to being a cuckold couple who invites a stranger over to bang the wife no one else should mind. In the real world it doesn't play like that and people may gossip about others who visit the best Denmark swingers clubs for an orgy, or who throw private group sex parties at a home or hotel.

We do have info to share about where to go for this swapping lifestyle, but we are not going to cross any lines. If a club does not mention something on their website or social media who are we to share it for them?
But we will do our best to keep the information you find on our site as up to date as we can. When it comes to meeting Danish swingers near you online you will have more options in bigger cities like Copenhagen or Aarhus but you might just find some anywhere.
Best Clubs For Swingers In Denmark
Here is our list of best swingers clubs in Denmark:
City Swingers at Øresundsvej 55 in Copenhagen
City Swingers 2 at Godsbanegade 20 in Copenhagen
Adam & Eve at Skjulhøj Allé 8 B, 1st floor in Vanløse Copenhagen
Joys at Elkjærvej 30, 8230 Åbyhøj in Aarhus
Tucan Swinger & Wellsenss Club at Møsvråvej 60 in Almind
Aphrodite Swingers Club at Banevænget 57 in Ringe
Pussycat Club at Vesterbro 55 in Aalborg
Swinger Gaarden at Kindertofte Skolevej 2 in Slagelse
Swingland at Baldersbækvej 22 in Ishøj
It should be mentioned that is a list in somewhat of a geographical order, not exactly a ranking. We have also listed the top lifestyle clubs and sex parties in surrounding countries like:
Here is some more info on each of these libertine clubs and sex groups with links plus additional ways to contact them. Definitely do a bit more research so you know which club and which time is best to fulfill your kinkiest desires.
Copenhagen Swingers Clubs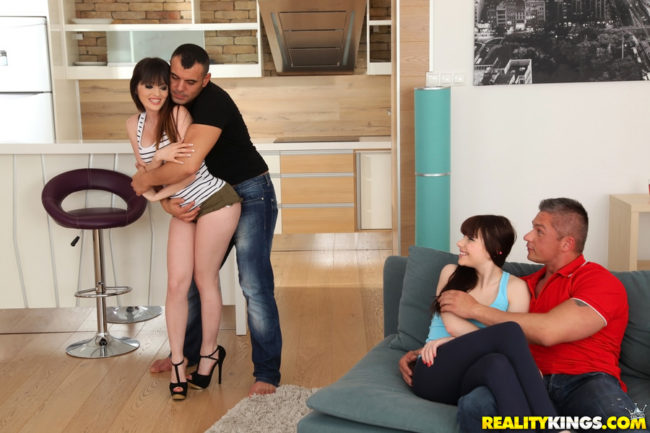 City Swingers
The original City Swingers club in Copenhagen has been open for over 15 years and is conveniently located near the Lergravsparken Metro Station. They are open all day and night until 1am Sunday through Thursday and close at 3am on weekend nights.
On Friday and Saturday nights they close from 6pm to 7pm to give free tours for those who are considering visiting this long standing Danish adult lifestyle club. Prices vary by day and time, single girls will pay anywhere from 50-150dkk while couples may pay anywhere from 200-400dkk.
Single men are charged between 200-400dkk, daytime hours and Sunday through Thursday are cheaper than a peak Friday night. No credit or debit cards are accepted and only select single men will be allowed to enter.
You can follow the Copenhagen City Swingers club on Facebook or send them a message at [email protected]
City Swingers 2
Formerly XX Dark, City Swingers 2 is much like the above but with more of a BDSM group sex twist. They have a well-stocked dungeon with all of the latest BDSM toys and equipment.
This is also a very LGBT friendly sex club and a good place to enjoy BDSM sex with Copenhagen transgenders. Monday through Thursday they are open from noon to midnight, Friday noon to 2am, Saturday 2pm to 2am and Sunday 2pm to midnight.
Girls are free to enter, transvestites will be charged 100dkk. Member couples must pay 200 to enter after 6pm on Friday and Saturday nights but are free to enter all other times. Single men must pay 200 or 300 on Friday and Saturday nights after 6pm. Again no credit or debit cards are allowed.
For those looking to enjoy BDSM sex in Denmark or bang transvestites City Swingers 2 is the kinky club you are looking for. You can also email them at [email protected]
Adam & Eve
Our last Copenhagen adult lifestyle club to discuss is Adam & Eve. They do not talk much about what they have to offer online so we are going to respect that.
However this is another kinky place to find an orgy much like the above. They have bi-sexual nights featuring Danish transgenders, throw BDSM group sex parties, plus have cougar and cuckold nights for those who like to bang other guys wives.
Call Adam & Eve at 38742838.
More Danish Lifestyle Clubs
Joys in Aarhus
Now that we are out of Copenhagen let's talk about swingers club Joys in Aarhus. They are open Monday through Thursday from 1pm to midnight, Friday until 1am, and Saturday from 5pm to 1am.
Sunday they hold gay sex parties for men only during the day until 8pm. They also throw bi-sexual parties on Mondays, gang bangs on Wednesdays, and Tuesday nights are more for couple swapping and couples enter free. You can email Joys in Aarhus at [email protected] to learn more.
Tucan Swinger & Wellsenss Club
Over in Almind you can find the Tucan Swinger & Wellsenss Club which as it sounds is more of an adult spa style club. This wellness center has a dark room with gloryholes and a nice dungeon for BDSM play.
This Denmark swingers club really wants you to dress for the event so check their website before you visit. They throw cool group sex parties with themes like foam parties, cuckold wife sharing nights, and some parties are for swapping couples online.
If you sign up for a membership you will get a big discount on all future visits. They are from on Thursday from 7pm to midnight, plus Fridays and Saturdays from 7pm to 3am. Tucan Swinger & Wellsenss Club also offers free tours between 7:30pm and 8:30pm.
They are active on all social media like:
Plus you can reach Tucan Club by calling +45 28 41 20 60 or emailing [email protected]
Aphrodite Swingers Club
The best place for couple swapping in Ringe is definitely going to be Aphrodite Swingers Club. They are open on Wednesday nights from 7pm to midnight plus Friday and Saturday nights from 8pm to 2am.
They are also open on the occasional Sunday as well. This is a cash only bar, female guests will pay 50dkk on Wednesday and Sunday or 250 on weekend nights.
Couples and single men pay 200 on Wednesday or Sunday and 400 on weekend nights. However if you sign up to become a member you will get big savings on future visits.
You must call Aphrodite Swingers Club at 62 62 32 31 to register before you go, plus you can email them at [email protected]
Pussycat Club
The Pussycat Club in Aalborg does not require a membership or a reservation and they give free tours on Friday and Saturday nights at 6:30pm. This LGBT club allows all to enter from single men to transsexuals and everyone in between.
They also have a sex toy shop and XXX cinema on site. Entry fees are 200dkk for couples or single men and 50 for girls, the Pusscat Club group sex parties are from 7pm to 2am on Friday and Saturday nights with no entry after midnight.
Swinger Gaarden
If you are looking to ride a sybian, enjoy some of the best gang bangs in Denmark, stick your dick through a gloryhole, plus enjoy bondage and all types of BDSM then check out Swinger Gaarden in Slagelse.
They have kinky theme rooms like jail cells plus they offer an erotic spa as well. You can contact Swinger Gaarden here, they are open Mondays from 6pm to 11pm, Tuesdays and Thursdays from 11am to 11pm, and weekend nights from 5pm until late.
Swingland
Our last Danish wife swapping club to cover is Swingland in Ishøj. Their orgies run from 8pm to 1am Tuesdays through Thursdays and they close at 3am on weekend nights.
They have a sex machine, massage rooms, gloryholes, plus a fully equipped dungeon for your BDSM needs. Give Swingland a call at +45 60 81 82 83 to learn more.
Meet Swinging Couples Near You Online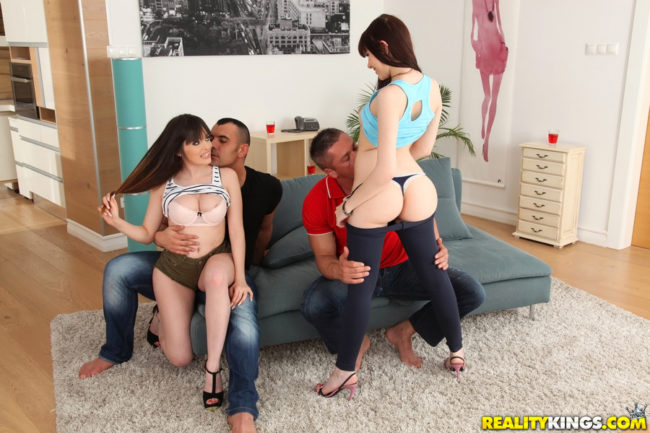 Unfortunately not everyone has the time it takes to visit a lifestyle club they want to have a little fun, plus not everyone can work into their schedules. Wouldn't it be nice if you could just contact other wife swapping couples near you and set up some private sex parties in your area?
Some reading this may be most interested in locating a cuckold couple so you can go have sex with the wife, while others may prefer to find some kinky people in your area for a private home group sex party. Others still may prefer to track down as many swinging couples in Denmark online to set up your own hotel takeovers or throw sexy events at your home.
We are sure you have seen ads for Adult Friend Finder before, but did you know they have over 30 million active members worldwide? You may not realize that this site is most popular in places where swinging is also popular like Western Europe and North America.
Well they also have a site set up specifically for couple swapping and orgies called 99 Flavors. When you sign up you can message all the swingers near you on the site, plus you get free access to the entire Adult Friend Finder network.
For those hoping to find others in the adult lifestyle near them 99 Flavors will work quite well. As we mentioned before larger cities like Copenhagen and Aarhus will have the most members, but you might be surprised where you can find others.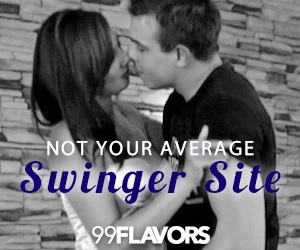 Random Thoughts & Tips
We are almost done guys, but before we finish let's quickly talk about some simple rules. If you visit a swingers club always:
Visit the swingers clubs website before you go
RSVP if necessary
Dress up according to the theme of the sex party
Mingle and be part of the party
No means no
Don't force your way into a situation where you aren't wanted
As you can tell those rules are mostly directed towards men. If a lady wants to walk around blowing everyone who is going to mind? Guys have to realize that it isn't the same for them.
Getting too drunk can be bad news, and just try to have respect for all others in the orgy.  We will try to keep this adult lifestyle page as up to date as we can, if you need to let us know of any libertine club closures or new clubs around email us at clubs4swingers at gmail.com.
Now that you know about all of the best swingers clubs in Denmark plus how to meet kinky couples for swapping in Copenhagen or anywhere near you on 99 Flavors you are ready to make this happen.