Last updated on January 10th, 2020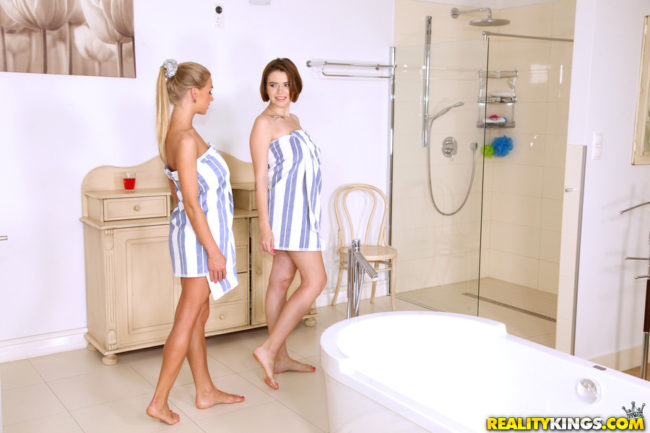 If you are hoping to find information on the best swingers clubs in Sweden and other ways to meet wife swapping couples in your area you are in the right place. From on-site sex clubs to finding couples to swing with in Stockholm, Gothenburg, Malmo or anywhere around the country we will cover it all.
Most adult lifestyle clubs don't want to put too much information out there because they know their libertine guests really like to keep things a secret as long as possible. We must respect that so we can only pass along the information that these Sweden swingers clubs are willing to share.

There will also be plenty of talk about how you can meet wife swapping couples in your area online, as well as some kinky singles who you might be able to introduce to group play. There will be more options online in large cities like Stockholm, Gothenburg, Malmo but you never know where their might be sex parties near you anywhere in Europe.
Whether you are looking for some new BDSM play mates, a sexy wife to cuckold, or anyone to get adventurous with we have got you covered in full.
Best Clubs For Swingers In Sweden
Currently we think the best swingers clubs in Sweden are:
Club Adam & Eva at Bredgatan 54 in Norrköping
Par I Hjarter at Ryttargatan 3 in Solna
Paradise Swings at Björksgatan 9 in Eskilstuna
That was a list, not a ranking so it was not in any particular order. We have already written about swingers clubs in Denmark and Norway if you don't mind taking a little trip for your fun.
Now let's talk about each of these libertine clubs. We want to stress that you should check out their website or social media so you know which club and night are perfect for you.
Club Adam & Eva
Club Adam & Eva in Norrköping is often considered to be the best swingers club in Sweden. It is a very large and very modern club that has been open for over two decades.
It is a dual threat adult lifestyle club with both a sexy sauna side and a nightclub party vibe. Memberships are 500 krona for couples or single men and 250 for single ladies.
Members entry fees are 450 for couples, 350 for single men and 150 for single ladies on Friday nights. On Saturdays couples pay 500, single ladies 200, and no single men are allowed on Saturdays.
Prices are about 50-150 krona more if you are not a member, and no single men are allowed to enter on any night if they are not members. This club features large play rooms including a great dungeon for those couples that are interested in BDSM group sex.
You can follow this Sweden swingers cub on Facebook or Instagram, plus Adam & Eva in Norrköping is available via phone at +46 704 52 56 54 or by emailing [email protected]
Par I Hjarter
Over in Solna you can find the Par I Hjarter which is a members and couples only lifestyle club. They have multiple on-site play rooms including a sexy sauna room and a nice Jacuzzi.
The entry fee is 400 krona, if you plan to visit on both weekend nights you can get a little discount. This club is open on Friday and Saturday nights from 9pm to 3am plus the 2nd Thursday of each month for couples aged 40 and under from 8pm to 1am.
Single men are never allowed in Par I Hjarter, single females only with a couple that is already a member.
Paradise Swings
Paradise Swings in Eskilstuna is a really good adult lifestyle club for anyone that enjoys BDSM group sex in Sweden. They feature a dark room, sex swings, a bondage room, massage room, plus all of the latest BDSM equipment.
They are open Tuesday and Wednesday nights from 5:30pm to 10pm, plus on Friday and Saturday nights their BDSM orgies start at 8pm. Membership fees are 500 kroner for couples, 300 for single ladies and 700 for single men.
Entry fees are 600 per couple, 300 for ladies and 500 for men. You must apply via email at [email protected] to become a member at Paradise Swings in Eskilstuna.
Meeting Swinging Couples Near You Online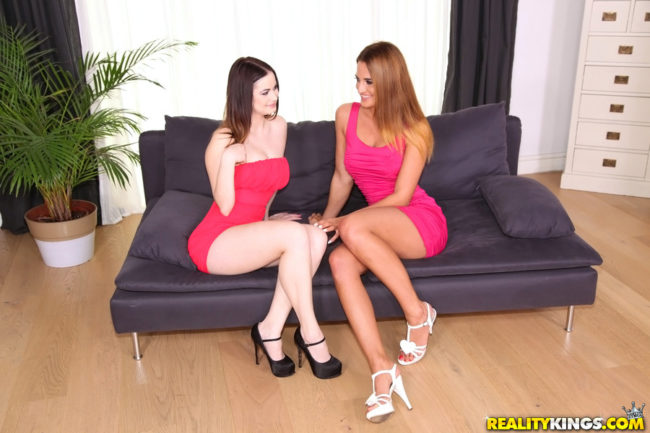 Some people just can't get enough of the adult lifestyle club atmosphere and wish they could be a part of it far more often than they currently are. The voyeurism, the endless surprises, and the whole orgy atmosphere can be intoxicating.
But we also know that not everyone who enjoys the hobby likes to do it at an adult lifestyle club. Some reading this may prefer to have smaller private libertine parties and the easiest way to set those up is by meeting couples or singles near you online. That way you can chat with other wife swapping couples in Sweden and set up private group play dates any time you are ready.
99 Flavors is part of the huge Adult Friend Finder Network. It is their swingers site, but if you sign up you get full access to the over 30 million active users all across the AFF network.
Western Europe is actually one of the main places this kinky sex network works very well. If you want to meet swinging couples near you online 99 Flavors and the full AFF network are going to open up more doors and legs for you than anything else can.
Cities like Stockholm, Gothenburg, and Malmo will have the most users, but they are spread out all across this area of the world.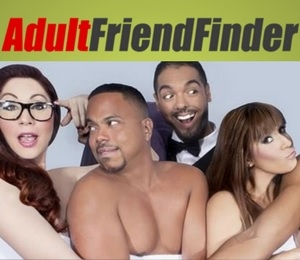 A Few Closing Thoughts
Here are a few quick general adult lifestyle rules that will help you and everyone else have a more enjoyable experience:
Visit the clubs website before you go
RSVP if necessary
Take a shower and dress up or dress for the kinky theme
Socialize
Make sure you are wanted before you make a move
No always means no
Most would agree that following those isn't being asked to do too much. If you do it will make all of the Sweden swapping couples in the orgy a lot happier.
Buying a ticket into a wife swapping club doesn't mean you can have sex with everyone you see inside. There should be plenty of ladies who want to play around, treat them with the respect they deserve and everyone will leave the libertine club happy.
We will try to keep this page as up to date as we can, if you need to let us know of any club closures or new clubs around email us at clubs4swingers at gmail.com. Remember to check out 99 Flavors and Adult Friend Finder whenever you feel like having some fun with swapping couples in Stockholm or anywhere near you but aren't up for going all the way to one of the best swingers clubs in Sweden.