Last updated on January 9th, 2020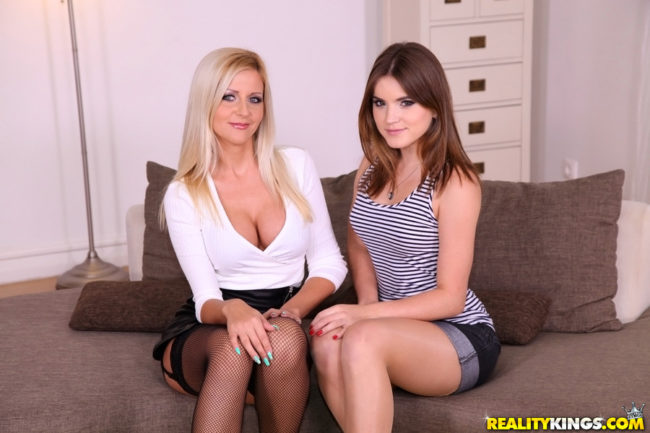 If you are looking for info on the best swingers clubs in Scotland and other ways to meet wife swapping couples in the state you are in the right place. Most in the adult lifestyle you surely are already aware of just how important being discreet is.
Most libertine clubs can't put too much online because they know their guests really like to keep things a secret as long as possible. We will certainly be respecting that so we can only pass along the information that these Scotland swingers clubs are willing to share. All three of the lifestyle clubs we will discuss are in either Glasgow or Edinburgh.

There will also be some talk about how to meet wife swapping couples near you online, as well as some kinky singles in your area who are interested in getting together for group sex. There will be more options online in large cities such as Glasgow or Edinburg but you never know where you might find someone that interests you.
Whether you are looking for some new BDSM party mates, a hot wife to cuckold, or anyone sexually open minded this post can help you find them.
Best Clubs For Swingers In Scotland
Currently we think the best swingers clubs in Scotland are:
CJ's at the Townhouse in Glasgow
After Eight Club at 10 Spittal Street in Edinburgh
Torture Garden at the Caves in Edinburgh
That was a list, not a ranking. We have also already covered libertine clubs in England and Northern Ireland as well. Now let's talk about each of these adult lifestyle clubs a bit. Be sure to visit their website or social media so you know which club and night are perfect for you.
We have also listed all the best libertine clubs in the UK and even did a full post on London as well.
Glasgow Swingers Club CJ's
CJ's at the Townhouse is a nice swingers club in Glasgow that you could have a lot of fun at. They have 7 playrooms including a fully equipped dungeon for all your BDSM needs plus a sex swing.
This is a byob adult lifestyle club so bring your drinks with you. Single males are allowed but only if they fit certain criteria.
The schedules for their orgies varies a bit, generally they are open Friday and Saturday nights but they have mid-week sex parties from time to time as well. You definitely need to visit CJ's Glasgow swingers clubs website before you visit to make sure you visit on the right night.
Otherwise you might walk into a gay men only night, plus they have other events like gang bangs and BDSM parties that may or may not suit your interests. You can also email them here [email protected] to learn more.
After Eight Club in Edinburgh
After Eight Club is an 18 and over adult lifestyle club in Edinburgh that is open on Wednesdays from 8pm to 1am, plus Friday and Saturday nights from 9pm to 3am. The first Thursday of each month they also throw bi-sexual parties which are a good place to hook up with transgenders in Scotland.
Memberships are needed for all of their parties except the bi-sexual nights. You can contact After Eight Club here or call 0131 221 0282 if you need to get in contact with them.
Torture Garden
Torture Garden is not exactly an on-site Scotland swingers club, they throw big group BDSM sex parties a few times a year at the Caves in Edinburg. They are quite hardcore so if you are new to the BDSM scene be ready for what you will walk into at Torture Garden in Edinburgh.
Meeting Swinging Couples Near You Online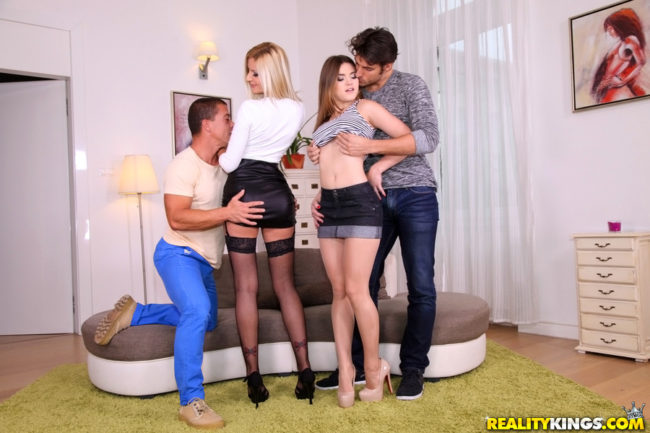 There are many people that love the adult lifestyle club atmosphere and want to be a part of it is much as possible. The voyeurism, the possibilities, and the whole orgy atmosphere can be intoxicating.
On the other hand group sex clubs are not for everyone, some reading this may prefer to have smaller private lifestyle parties and the easiest way to set those up is by meeting couples or singles near you online. That way you can chat with other wife swapping couples in Scotland or all around the UK and set up private group parties any time you are ready.
99 Flavors is part of the huge Adult Friend Finder Network. This is their swingers site, but if you sign up you get full access to the over 30 million active users on the site all across the globe.
Fortunately enough AFF is most popular in North America, Europe and Australia which also happen to be the main areas around the world where this adult lifestyle is popular. If you want to meet swinging couples near you online 99 Flavors and the full AFF network are going to take your group sex game to the next level.
Glasgow and Edinburg will have more couples than the smaller cities, but you might just find some anywhere.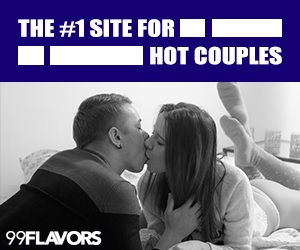 Some Closing Thoughts
We just wanted to share a few quick general adult lifestyle rules before we finish:
Visit the clubs website before you go
RSVP if necessary
Take a shower and dress up or dress for the kinky theme
Socialize
Make sure you are wanted before you make a move
No always means no
Most would agree that those rules seem pretty easy to tolerate and that they can make all of the Scotland swapping couples in the orgy a lot happier. Nobody wants to be at a libertine party with a bunch of drunk guys who don't know how to control themselves.
Believe it or not buying a ticket into a wife swapping club doesn't mean you can have sex with anyone at any time. There should be plenty of ladies who want to play around, treat them with the respect they deserve and you should all leave happy.
We will try to keep this page as up to date as we can, if you need to let us know of any club closures or new clubs around email us at clubs4swingers at gmail.com. That is all the info we have on the subject, remember to check out 99 Flavors and Adult Friend Finder whenever you feel like having some fun with swapping couples near you but aren't up for going all the way to one of the best swingers clubs in Scotland.