Last updated on January 10th, 2020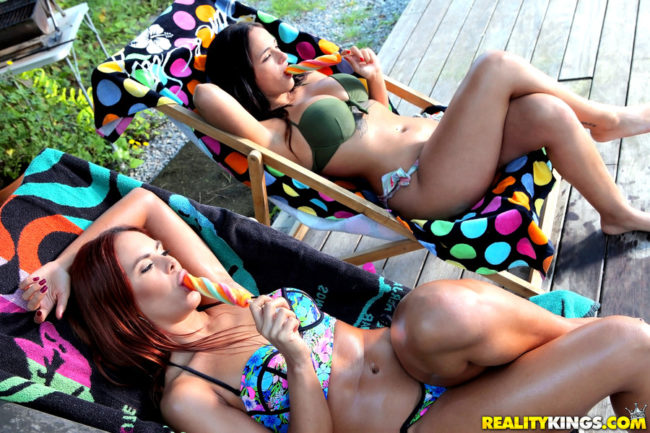 In this post we are going to cover the best swingers clubs in Spain plus some other ways to meet libertine couples for swapping near you. Privacy and being discreet are a huge part of this adult lifestyle so we will definitely be respecting that.

It doesn't matter if you are a veteran to the scene or a newbie you can probably figure out why finding reliable and up to date info can be such a tough task at times. If a couple wants to switch from a simple doggie style Tuesday night to being a cuckold couple people may start to gossip.
Just as they may about going to the best Spain swingers clubs for sex party, or throwing a private orgy at a home or hotel. We do have stuff to talk about when it comes to where you can go for this swapping lifestyle, but we are not going to be outing anyone.
If these clubs are not mentioning something on their website or social media we should not be doing so either. We have already written specific posts on major cities like:
So if you are looking for libertine clubs in any of those cities go ahead and click the link you need.
Best Clubs For Swingers In Spain
Here is our list of best swingers clubs in Spain in no particular order:
Papua at Centro Comercial La Motilla 2, Av. de la Motilla in Seville
Besos Club at Calle San Antón, 51 in San Fulgencio
Liberty Club Ibiza at Carrer València, 22 in Sant Josep de sa Talaia
La Swing Mallorca at Carrer de Cabrera, 3 in Palma
Elixir de Fuego in Mallorca
Swingers Club San Agustin at Centro Comercial San Agustin in Gran Canaria
2×2 at Centro Comercial la Sandía, Av. de Alemania in Gran Canaria
Fun4All at Avenida. Alemania Playa del Inglés Maspalomas, Gran Canaria
La Mirage Swingers at 25, Av. Touroperador Vingresor in Maspalomas, Gran Canaria
Swingers Club Secret Gran Canaria at Ave Alemania 20 in Playa del Inglés
Play Papua Torremolinos at 19, Av. Carlota Alessandri in Malaga
Casa Patricia Naturist Resort in Malaga
Club Mystique Tenerife at

Avenida de los pueblos Complejo Marina Primavera Fase II, Local 46B

Ibiza Private Village
El Escondite Swinger Club at Carrer del Gafarró, 12 in Coma-ruga Tarragona
Chatelet Salou at Carrer de Brusselles, 24 in Tarragona
Las Miliuna at Carrer dels Serrallers, 25 in Tarragona
La Manzana Circulo Privado at Barrio Manzanal, 121A in Baltezana
Hush Events in Marbella
Jardin de las Delicas in Benavente, Zamora
We have also listed the top lifestyle clubs and sex parties in France and Portugal if you don't mind taking a trip for the hobby. Now we want to write up some additional information on each of these clubs or libertine groups and give you some links so you can do further research.
Papua
The best swingers club in Seville is Papua. Their group sex parties are LGBT friendly, couples are charged 30 euros on Friday nights or 40 on Saturdays while single men are charged 40 or 50 respectively.
Single ladies always pay 10. You can follow Papua adult lifestyle club in Seville.
Besos Club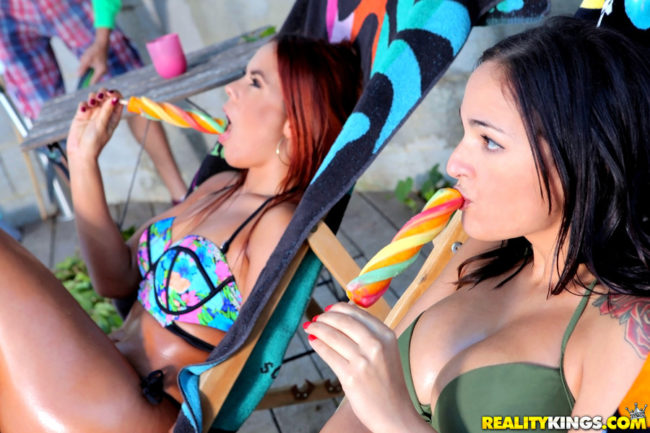 Couples who want to swap in San Fulgencio can visit the Besos Club. This is also a very LGBT friendly club and they even have gay or bi-sexual nights so check their schedule before you show up.
They also have BDSM sex parties, sex chairs, gloryholes, sex toys and plenty of BDSM equipment. They are open Wednesdays and Thursdays from 4pm to 10pm plus Friday and Saturday nights from 10pm to 3:30am.
Couples and single men are charged 30 euros on Saturdays or 20 on other days while single ladies are always charged 10. You can message Besos Club on Whatsapp at +34 634 179 561.
La Swing Mallorca
Located in Palma, Mallorca is La Swing which is open Wednesday through Saturday at 11pm. Saturday nights are for swapping couples only, other nights are mixed orgies.
Couples and men pay 40 euros while single ladies pay 5. La Swing Mallorca are available via phone at +34 610 940 032 or by emailing [email protected]
Elixir de Fuego
Another adult lifestyle club in Mallorca, this time Elixer de Fuego. They bill themselves as a meeting place for liberal couples from around the world.
Friday they have mixed group sex parties, Saturday nights are only for swapping couples. During the winter they are mostly open on weekends but they are also open Tuesday through Thursday from April to October, plus some random weekdays.
Prices vary depending on the day and whether you make a reservation before booking. Couples generally pay between 59 and 89 euros, men between 79 and 109 while ladies are sometimes free or are charged 19 at most.
RSVP before you go and you get 10 euros off, plus if you sign up to be a VIP you also get 10 off all future visits plus some other perks. You can follow this Mallorca libertine club on Facebook or reach Elixer de Fuego on Whatsapp at +34 634 321 316 or by emailing [email protected]
Swingers Club San Agustin
Now we are getting to a handful of swingers clubs in Gran Canaria, let's start with Swingers Club San Agustin. They are open Monday through Friday at 10pm and Saturdays at 11pm.
No single men are allowed on Saturdays, contact San Agustin at [email protected] for more details.
2×2
Swapping couples in Gran Canaria have been visiting 2×2 lifestyle club since 2007. They have plenty of play space across their 400 square meters, and they are open from 10pm to 4am daily.
They have themed sex parties based on the day:
Monday is for couples only
Tuesday is topless night
Wednesday is threesome night
Thursday is their FKK nudist parties
Friday has a massage theme
Sundays are for ladies that want more than one man
They also have a darkroom, bi-sexual room, glory holes and a BDSM room. Those wanting BDSM sex parties on Gran Canaria need to look no further than 2×2.
You can follow them on Twitter plus you can email [email protected]
Fun4All
Located in Maspolamas you can find Fun4All. Single men must pay 25 euros to enter while couples enter free. They open at 10pm and their Saturday Dirty Disco parties are quite popular.
You can find Fun4All adult lifestyle club on Facebook and Twitter plus they can be reached at this number +34 655 49 39 16 or by messaging [email protected]
La Mirage Swingers Complex
La Mirage is a nudist and swingers complex in Maspolamas, Gran Canaria. You must be 21 to stay here, rates range from 72 to 92 euros per night and you must book for at least 3 nights.
Those looking for a great nudist resort in Spain may have just found it. You can email La Mirage at [email protected] or call +34 928 77 48 48 for more details.
Swingers Club Secret
Our final Gran Canaria swingers club is Secret where couples and ladies get in free. Single men must pay 50 euros to enter, you can learn more by following Secret on social media or by contacting them at [email protected] or +34 686 06 02 92.
Play Papua Torremolinos
Now to a few adult lifestyle parties in Malaga, Play Papua Torremolinos has bi-sexual nude nights on Monday, trio parties on Tuesday, and gang bangs on Thursdays. They open daily at 3pm, couples and single men are both charged 40 or 50 euros depending on the day.
Call Play Papua Torremolinos at +34 629 212 688 for additional info.
Casa Patricia Naturist Resort
Casa Patricia is one of the best naturist resorts in Spain. This nude resort in Malaga is not exactly a swingers club, but you can definitely have a lot of fun if you attend.
They are open May through early July and then they re-open the 3rd week of August until early October. You can email Casa Patricia at [email protected] or call +34 661 582 233 for more details.
Club Mystique Tenerife
Swingers Club Mystique in Tenerife has been open for over a decade and their group sex parties start at 10pm Tuesday through Saturday nights. They have a special bed set up for gang bangs, a sex swing, glory holes, a dark room and plenty of equipment for BDSM sex.
Couples are charged 20 euros Tuesday through Thursday, 25 on Friday and 30 on Saturday. Single ladies always pay 5 while single men pay 50 Tuesday through Friday but Saturdays are for swapping couples only.
This Spain swingers club is active on Facebook, Twitter and Instagram plus you can message Mystique in Tenerife on Whatsapp +34 618 058 426 or email [email protected]
El Escondite Swinger Club
The first of three libertine clubs in Tarragona we are about to talk about is El Escondite. Couples are charged 25 euros Thursday, Friday and Sunday while single ladies always pay 10.
Men pay 25 on Thursday or Sunday and 40 on Friday and Saturday. This club opens at 10pm on weeknights or 10:30pm on Friday and Saturday.
Call El Escondite at +34 977 682 544 or email [email protected]
Chatelet Salou
Chatelet Salou is open from 10pm to 6am Tuesday through Sunday. Less single men will be allowed to enter their orgies on Saturdays. The usual prices are 20 euros per couple, 40 for single men and 10 for single ladies.
However on Saturdays the couples prices go up to 30. You can check Chatelet Salou out on Facebook and Instagram or message this Tenerife lifestyle club at that link.
Las Miliuna
Our last sex club in Tenerife is Las Miliuna. This is a great spot for BDSM sex lovers in Spain as they have a great room set up for BDSM group sex.
They also have a fantasy room, massage room, and a nice disco to party in. They are open at 10pm Thursday through Saturday and at 7pm on Sundays. Entry fees are 25 euros on Thursday or Sunday, 30 on Friday and 35 on Saturday.
Check them out on Facebook to learn about their upcoming couples parties, or email Las Miliuna at [email protected] if you want to contact them.
Liberty Club Ibiza
The first of a couple libertine clubs in Ibiza is the Liberty Club. They are open from 11pm to 5am and couples pay 60 or 70 euros to enter depending on the event, single ladies enter free.
You can send Liberty Club Ibiza an email at [email protected] or call +34 971 801 799.
Ibiza Private Village
Our last Ibiza parenclub doesn't really have many events other than their 'I'm a Wonderful Woman' sex parties in August. You can email them at [email protected] for more info.
La Manzana Circulo Privado
Located in Baltezana you can find La Manzana Circulo Privado which puts on cool sex games like nude Twister on every Friday night. This libertine club is open Thursday through Sunday but Saturdays are for swapping couples only.
They have a glory hole, stripper pole, numerous sex toys and BDSM gear to boot. Message La Manzana Circulo Privado on Whatsapp for more details +34 627 85 85 45.
Hush Events in Marbella
Hush Events are roaming orgies that go all over the world. They do not have frequent sex parties in Marbella but when they do they are definitely worth checking out.
Jardin de las Delicas
Finally our last swingers club in Spain to mention, Jardin de las Delicas in in Benavente, Zamora. Remember that this was in no particular order and you could have as much fun here as anywhere.
They throw gang bangs, have threesome nights, a nudist pool, sex swings, a sauna, and even an on-site hostel you can stay in spread across their 400 square meters. They are open from 11pm to 6am Friday and Saturday plus Sunday from 5pm to 10pm.
You can email them at [email protected] or give them a call +34 653 829 686, plus Jardin de las Delicas is on social media.
Meet Swinging Couples Near You Online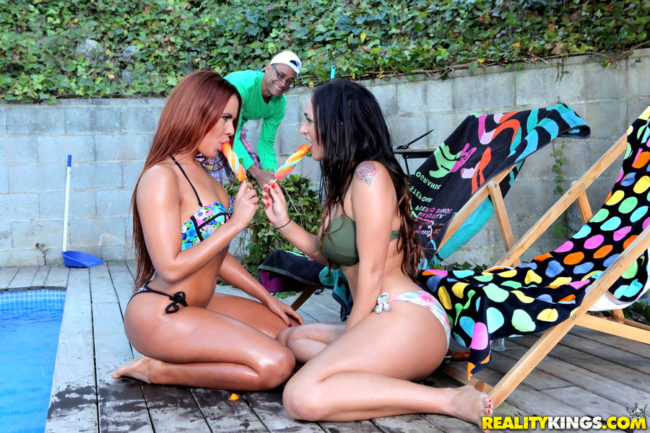 If all of that wasn't enough for you we have another way for you to have some fun. Wouldn't it be nice if you could just contact other wife swapping couples near you and set up some private sex parties in your area?
Some may want to locate a cuckolding couple, others may want to set up their own massive orgies at their home or a hotel. Then some may just want to find a few hot couples in their area to set up their own private swingers events.
Well we assume you have seen ads for Adult Friend Finder before, but what you may not realize is that they have over 30 million active members worldwide? Even better for those who want to meet swingers in Spain online this country and all of Western Europe are as popular as anywhere for the site.
They even have a special branch set up specifically for couple swapping and orgies called 99 Flavors. When you sign up you can message all the swingers near you on the site, plus you get free access to the entire Adult Friend Finder network.
For those hoping to find others in the adult lifestyle near them 99 Flavors is the best resource you will get.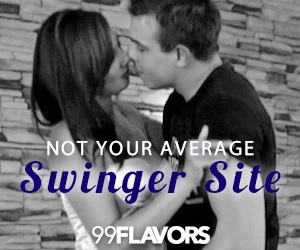 Random Thoughts & Tips
Don't worry we are almost finished but before we go let's quickly talk about some simple rules to help all involved get the most out of the experience. If you visit a swingers club always:
Visit the swingers clubs website before you go
RSVP if necessary
Dress up according to the theme of the sex party
Mingle and be part of the party
No means no
Don't force your way into a situation where you aren't wanted
As you can tell many of those rules are directed at single men. If a lady wants to walk around blowing everyone it won't be a big deal. Guys, it doesn't work that way for us.
Make sure you don't get so drunk that you can't control yourself, and don't be the guy who peeks around corners and lurks in the shadows either.  We will try to keep this adult lifestyle page as up to date as we can, if you need to let us know of any libertine club closures or new clubs around email us at clubs4swingers at gmail.com.
Now that you know about all of the best swingers clubs in Spain plus how to meet kinky couples for swapping near you on 99 Flavors you are ready to make this happen.