Last updated on January 10th, 2020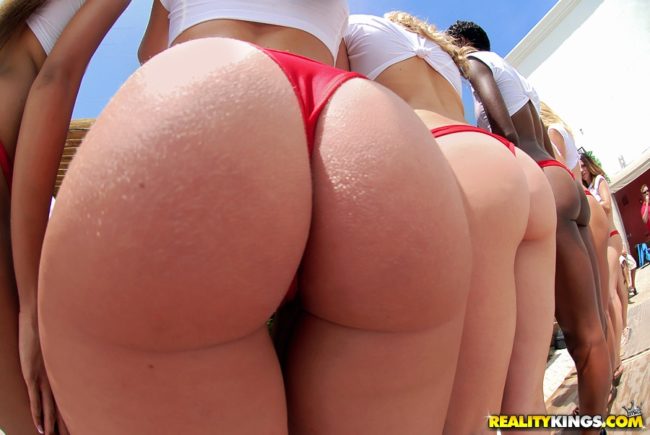 If you are hoping to learn more about the best swingers clubs in Madrid and other ways to meet wife swapping couples near you then you are in the right place. If you happen to be looking for more couple swapping clubs around Spain you will have good luck at that link.
Most libertine clubs don't want to put too much out there because they know that people in this adult lifestyle really like to keep things a secret as long as possible. We also feel that privacy is of utmost importance so we will only share things that these Madrid swingers clubs are willing to share.

Another section of this post will discuss the best way to meet wife swapping couples in your area online, as well as some kinky singles who might be up for group play. Whether you are looking for some new BDSM play mates, a sexy wife to cuckold, or anyone open minded this post can help you find them.
Best Clubs For Swingers In Madrid
Currently we think the best swingers clubs in Madrid are:
Fusion VIP at Calle del Cardenal Silíceo, 10
Eden Parejas at Calle Londres, 12
Sala Trivial at Calle San Ambrosio, 8
Triangulo at Calle del Dr. Esquerdo, 67
VIP Meetings at Calle Vicente Caballero, 14
It is important to mention that was a list, not a ranking, so it was not in any particular order. We have already written about libertine clubs in other cities plus surrounding countries as well:
Let's discuss each of these adult lifestyle clubs a bit. Be sure to visit their website or social media so you know which club and night are perfect for you. Some of them are more open than others and we have more to share for them.
Fusion VIP
Fusion VIP puts on all sorts of kinky sex parties in Madrid with various themes. Wednesday nights and Mondays during the day are when they hold their threesome parties.
Saturday afternoon would be their bi-sexual parties. Single men are only allowed Sundays through Thursdays, Fridays and Saturdays are for swapping couples and single ladies only.
Prices vary by day, couples pay 20 euros on Monday and Tuesday, 30 on Wednesday, Thursday and Sunday, Fridays cost 50 and Saturdays 60. Single men always pay 50 if they are allowed in, and single ladies pay 10.
You can follow Fusion VIP on Facebook, Twitter, or Instagram plus you can email them at [email protected] or call 652 648 538 to learn more.
Eden Parejas
Eden Parejas throws adult lifestyle events Wednesday through Sunday at 9pm, though their Saturday orgies don't start until 10pm. On Mondays and Tuesdays they rent the place out to groups that want to hold their own private couple swapping parties.
Couples are charged 20 euros, single men 50, and transsexuals pay 5. However those prices can vary by event. This is actually one of the better places to have sex with Madrid transgenders, particularly on Wednesdays and Sundays when they usually hold travesty parties.
You can email Eden Parejas at [email protected] for more info.
Sala Trivial
Sala Trivial has been throwing swingers parties since 1994! They have a nice Jacuzzi and a nudist area for you to play in.
The doors open at 5pm Sunday through Thursday and 11pm on Friday and Saturday nights. Sunday through Thursday couples pay 30 euros to enter while Friday and Saturday nights the price is 50 but you get a couple extra drinks.
Single men pay 40 Sunday through Thursday or 60 on weekend nights, singe ladies always pay 10. Not all single men are allowed to enter Sala Trivial every night. You can contact them on Whatsapp at +34 693 25 78 16 for more info.
Triangulo
Another very LGBT friendly swingers club in Madrid, Triangulo throws very kinky events including transsexual orgies, gang bangs, plus they have glory holes and lots of BDSM equipment.
In fact those who are looking for BDSM group sex may just want to put this place at the top of their list. They are open daily from 4pm to 5am though on Saturdays their BDSM sex parties do not start until 10pm. Single ladies are free to enter, couples are charged 15 euros. Single men are charged around 50 to 60 euros if they are allowed to enter.
If you will be a frequent member to this Madrid BDSM sex club sign up for a VIP card to get a 10% savings on all visits. You can email Triangulo at [email protected] or call them at 915 74 18 94 to learn more.
VIP Meetings
VIP Meetings is open from 2pm to 6am daily. Weekends are for swapping couples and single ladies only, other days single men are allowed.
Meeting Swinging Couples Near You Online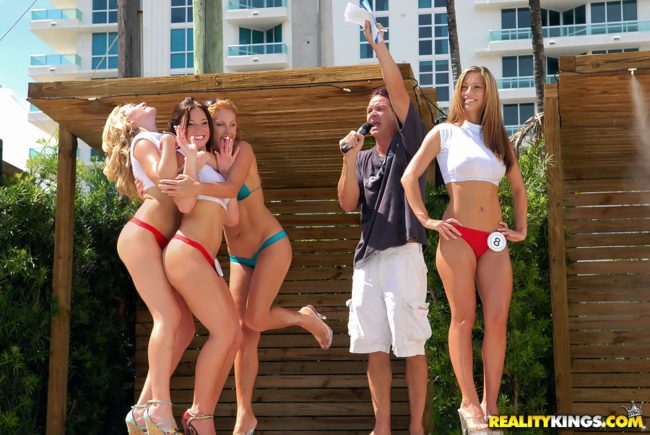 The voyeurism, the unlimited possibilities, and the whole orgy atmosphere of these adult lifestyle clubs can be intoxicating for many. However we also know that a big club setting with a lot of strangers is not for everyone.
Some out there would prefer to meet other kinky people around the city to set up their own private sex parties. That way they can message with other wife swapping couples in Madrid and set up parties that will suit exactly the needs and desire they are looking to fulfill.
99 Flavors is a branch of the massive Adult Friend Finder Network and is our favorite site to use to make this happen. It is their site set up specifically for swingers, but if you sign up you get full access to the over 30 million active users on the site all across the globe.
Fortunately enough AFF is most popular in North America, Europe and Australia which also happen to be the main areas around the world where this adult lifestyle is popular.  Even better Spain is one of the more popular countries on the site per capita, and this city is loaded with active users.
If you want to meet swinging couples in Madrid online 99 Flavors and the full AFF network are also full of unlimited possibilities just like the libertine clubs are.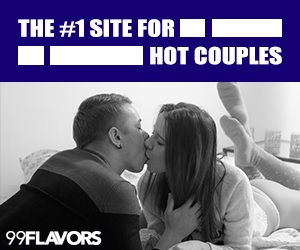 Closing Thoughts
We are almost done but there are a few general adult lifestyle rules we wanted to mention before we finish:
Visit the clubs website before you go
RSVP if necessary
Take a shower and dress up or dress for the kinky theme
Socialize
Make sure you are wanted before you make a move
No always means no
Those really aren't asking too much now are they? And we assure you they will make all of the swapping couples in the orgy a lot happier. The last thing people want to see when they get to a libertine party is thirsty single men who don't know proper etiquette.
Guess what, buying a ticket into a wife swapping club doesn't mean you can have sex with anyone and everyone inside that you desire. Play it cool and there should be plenty of ladies who want to play and if you reat them with the respect they deserve everyone will have their fun before it ends.
We will try to keep this page as up to date as we can, if you need to let us know of any club closures or new clubs around email us at clubs4swingers at gmail.com. That is all the info we have on the subject, remember to check out 99 Flavors and Adult Friend Finder whenever you feel like having some fun with swapping couples near you but aren't up for going all the way to one of the best swingers clubs in Madrid.