Last updated on January 9th, 2020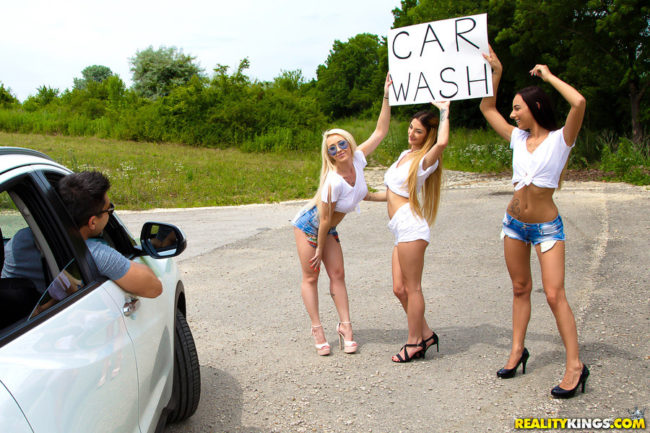 Today we will be telling you all about the best swingers clubs in Valencia plus other ways to meet wife swapping couples in your area. We are going to respect the privacy of all involved in this adult lifestyle.
Many of you already know just how much Valencia swingers clubs prefer to keep things on the down low. Most cuckolding and swapping couples want to keep their business as private as possible for obvious reasons.
The goal of this post is to get you the best and most up to date information on all of the libertine clubs near you, while at the same time respecting the wishes of all involved. For that reason we will only be talking about things that these places are already sharing on their own websites or social media.

We will begin by discussing the best swingers clubs before sharing a brief write up on participating in an orgy at one may be like. After that we will cover how to meet couples for swapping in Valencia online so you can set up your own private play dates.
We have already written separate posts for adult lifestyle clubs all across Spain, plus for specific cities like:
Finally if you are new to this libertine lifestyle stick around for some quick and simple rules at the end that will help all involved have a better time.
Best Clubs For Swingers In Valencia
Here is a list of the best swingers clubs in Valencia:
Paladium at Calle Toll l'Alberca N ° 4
Charleston Parejas at Carrer del Gravador Jordán, 1
Flamingos Swingers Club at Carrer de Josep Aguirre, 24
Agania at Calle Músico Gomis, 32
Amanecer Parejas
That wasn't really a ranking, more like a list in no particular order. Now let's quickly discuss what each of these partner swapping clubs brings to the table. We suggest you take the links to their websites before you visit so you know which of their upcoming parties sounds best for you.
Paladium
Paladium is a very kinky Valencia swingers club that has over 1,300 square meters of play space for their orgies. On site you will find a nightclub, outdoor pool, Jacuzzi, sensual massage room, glory holes, a XXX cinema, cage, and dungeon room for your BDSM needs.
They also throw transsexual parties from time to time, anyone who wants to have sex with Valencia trans won't find an easier place to do so. Tuesday is their threesome nights. Couples generally need to pay 30 euros to enter most nights of the week except for Saturdays when they charge 50.
Single men usually pay 50 except for Saturday when it is 60, and single ladies are 10 most nights and 15 on Saturdays. Paladium sex club opens at 5pm on Tuesdays and Thursdays, 10pm on Fridays, 8pm on Saturdays and 6pm on Sundays.
You can contact them via email at [email protected] or on Whatsapp at 640 21 74 68.
Charleston Parejas
Charleston Parejas is another great adult lifestyle club for you to check out. They are open Wednesday through Friday nights at 10pm and at 11pm on Saturdays.
Prices vary a bit but couples generally pay around 25 or 30 euros on weekdays or 50 on weekends. Single ladies are charged 10 most nights but 20 on Saturdays, while single men pay 25 most nights but 40 on Fridays.
If you arrive before midnight on weekends you get 10 euros off your entry. You can follow Charleston Parejas swingers club in Valencia on Facebook or Twitter, plus you can reach them by calling 963 33 72 89 or emailing [email protected]
Flamingos Swingers Club
One of the reasons we really like Flamingo Swingers Club is because they are always putting on different themes for their orgies. For instance Monday is their LGBT friendly bi-sexual nights, and Tuesdays are for threesomes.
Wednesday is nudist night, and Saturdays are for younger couples only. Their group sex parties start at 4pm Monday through Thursday, 6pm on Fridays and Sundays, and 10pm on Saturday nights.
Prices are kind of all over the map and vary by day, time, and how many drinks you want to have. Couples and single men generally pay between 40 and 60 euros and that comes with a few drinks, single women always pay 10.
Couples under 35 get free entrance to their Saturday sex parties if they arrive before midnight, and all couples get a discount on Friday nights if arriving between 11pm and midnight.
You can reach Flamingo Club by calling +34 963 67 86 60 or emailing [email protected]
Agania
Agania libertine club is open Wednesday and Thursday nights at 10pm plus Friday and Saturday nights at 11pm. Wednesday is their threesome nights, the orgies on Saturdays have varying themes.
Couples pay 20 euros on weeknights or 30 on weekends, though if you show up after midnight on Saturday the price is raised to 50. Single men pay 40 on weeknights or 50 on weekends, and single ladies always pay 10.
Single men are allowed in this partner swapping club but they do have some play areas that are for couples only. Agania is another good club for those want to have BDSM group sex in Valencia as they have a Room of Sin and a Dungeon Room for your BDSM pleasures.
They also have a really fun mirrored room. You can follow Agania on Twitter and Facebook to find out about future events or contact them at +34 962 06 46 16 or [email protected]
Amanecer Parejas
Amanecer Parejas is pretty private so we are going to need to respect that. Think of them as more of a gathering place for sexy couples to meet and swap, not exactly an on-site swingers club. You can email them at [email protected] if you would like to learn more.
Meet Swinging Couples Near You Online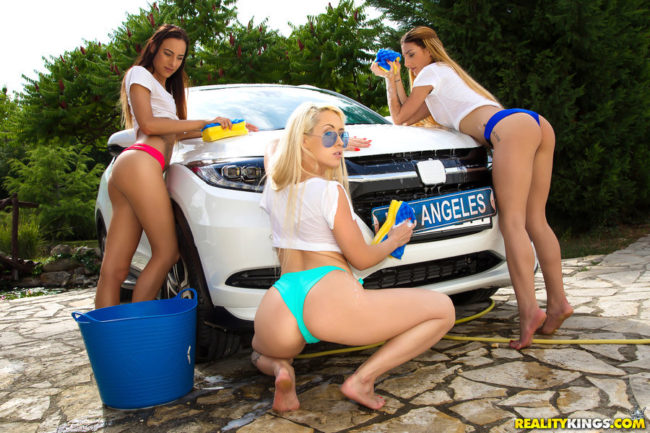 As fun as visiting the above swingers clubs can be not everyone has the time and money it takes to visit them as often as they would prefer. Luckily there are other ways for you to meet swapping couples near you and our favorite way to do it is by using the internet and 99 Flavors.
You may not have heard of them before but they are just a sister site of Adult Friend Finder which has over 30 million active members worldwide.  Interestingly enough the AFF network is really only popular in a few regions of the world and Western Europe is right at the top.
Those who sign up to meet swinging couples in Alicante online on 99 Flavors also can use the entire network. You will be able to get in contact with all of the swapping couples in your area, plus anyone who uses Adult Friend Finder as well.
That way you can set up your own private sex parties, invite singles over for threesomes, find cuckolding wives for your couple play, set up BDSM meet ups or do whatever you feel like. If you found this page because you were hoping to broaden your horizons you just found one of the best answers out there.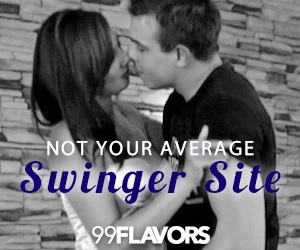 Final Thoughts & Tips
Before we go we wanted to share some quick advice to help you and all others in the adult lifestyle have a better time. They would be:
Visit the swingers clubs website before you visit
Contact them if you need to RSVP
Take a shower and dress up, or dress to the sexy theme
Be part of the party and mingle
Don't force yourself where you aren't wanted
No ALWAYS means no
As you can tell single men who want to go to the Valencia swingers clubs are who we are mostly talking too with a few of those. A guy walking around trying to stick his dick wherever he wants is just going to ruin it for everyone.
A girl walking around licking every dick she sees is the star of the show. Guys, just don't view lifestyle clubs as an easy place to get laid with whoever you want and things work out better for all involved.
Be a part of the party, mingle, and have your fun with the people who also want to have fun with you. We will try to keep this page as up to date as we can, if you need to let us know of any club closures or new libertine clubs around email us at clubs4swingers at gmail.com.
If the whole group sex club scene doesn't sound right at this point you might have more fun setting up your own private orgies by using 99 Flavors, or just meet some kinky people near you on Adult Friend Finder for some 1 on 1 fun.
Now you know all about the best swingers clubs in Valencia and how to meet kinky couples for swapping near you, we hope you have a great time!