Last updated on June 19th, 2020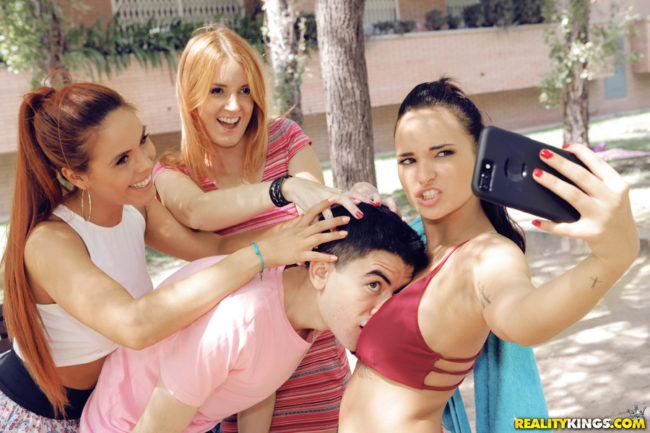 This post is going to break down the best swingers clubs in Barcelona and mention more ways to meet libertine couples for swapping near you. Libertine clubs in Spain are very popular, that link covers many more all around the country.
It doesn't matter if you are a veteran to this adult lifestyle or a newbie to the scene you can understand why finding reliable info can be so difficult. Some people have decided to make sex a very taboo topic in modern society, we aren't really sure why.

If a couple wants to change things up from a simple missionary Wednesday to being a cuckold couple who invites a stranger over to bang the wife it shouldn't be anyone else's business. Just as visiting the best Barcelona swingers clubs for an orgy, or throwing a private group sex party at a home or hotel shouldn't be either.
Don't worry, we do have info to share about where to go for couple swapping, but we are not going to overstep our bounds. If an adult lifestyle club does not mention something on their website or social media we don't feel right mentioning it either.
With that said we will do our best to keep the information you find on our site as up to date as we can.
Best Clubs For Swingers In Barcelona
Here is our list of best swingers clubs in Barcelona:
Open Swinger Club at Carrer de València, 103
Oops Barcelona at Carrer d'Anglí, 69
Uhomo at Carrer de Puig i Xoriguer, 10
Libert at Carrer de Sepúlveda, 31
Training Pedralbes at Carrer del Dr. Joaquín Albarrán, 16
El Jardin de Eden at Carrer de Can Bosquerons, Passatge de la Industria 7
La Amistad at Carrer del Doctor Pi i Molist, 65
It should be mentioned that is more of a list and not a ranking, so don't assume the top listed club is best and bottom is worst. We have also listed the top lifestyle clubs and sex parties in other cities like:
Plus we have covered swinging in France and Portugal. Here is a bit more information on each of these clubs or libertine groups with links and more ways to contact them. That would be a good idea, you wouldn't want to show up to a BDSM sex party dressed for a sexy schoolgirl party now would you?
Open Swinger Club
Couples in Barcelona have visited Open Swinger Club since 2004. This club has over 300 square meters or play space including a stripper pole, cages, dark rooms, plus sex toys and BDSM equipment.
Monday through Thursday their orgies run from 10am to 10pm, while on Friday and Saturday nights the parties start at 10pm and end at 4am. On Saturdays the Open Club is also open in the day from 3pm to 9pm.
Couples and single men pay 30 euros to enter while single ladies pay 15. You can follow Open Swinger Club on Facebook or give them a call at +34 93 453 32 69.
Oops Barcelona
Oops Barcelona is an adult lifestyle club for swapping couples and single ladies only. You must be a member to visit and you need to apply on their website to become one.
Oops Barcelona is open weekend nights at 11pm.
Uhomo
While the younger generation may see the name Uhomo and assume this is a gay or LGBT swingers club that is not the case. Single men are only allowed on Thursday and Friday nights, Saturdays are couples sex parties only.
Couples must pay 20 euros to enter, single men 40, and single women are free. Uhomo is open from 11pm to 4am on Thursdays and 11pm to 6am on Friday and Saturday plus 7pm to 3am on Sundays.
Libert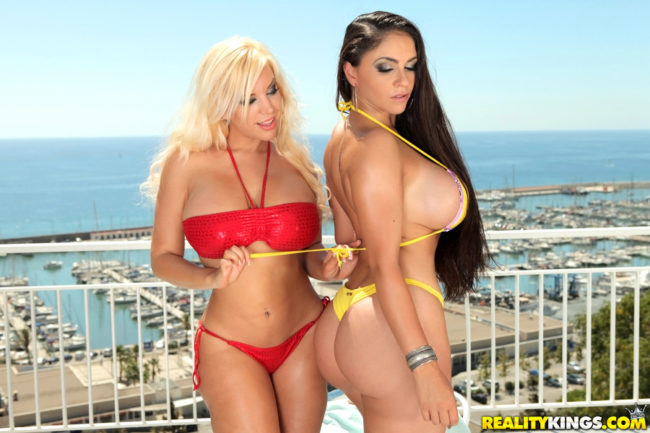 Club Libert is open at 3pm daily, though if they have a kinky themed event that can vary a bit. This libertine club is celebrating their 20th anniversary, couples generally pay 20-30 euros while single men are charged between 25-50 and single ladies 10-15.
These prices include a drink or two but remember things can vary when they hold special events. Some of their sex parties have bi-sexual themes and Saturdays are nudist nights. You can contact Club Libert by calling +34 93 423 3635.
Training Pedralbes
Single men are only allowed to enter Training Pedralbes with an invited couple. They are open Sunday through Friday at 4pm and on Saturdays the orgies begin at 10pm.
Couples are charged 40 euros Monday through Friday, 60 on Saturday and 30 on Sunday. Single women always pay 20 while single men are charged 45. You can follow this Barcelona swingers club on Twitter or Facebook plus you can call Training Pedralbes at (+34) 93 280 63 38.
El Jardin de Eden
On Friday and Saturday nights El Jardin de Eden opens at 9pm, on Tuesday they open at 2pm and all other days the sex parties start around 4pm. If you make a reservation online you can get a free lunch or dinner.
Couples are charged 40 euros ever day but Saturday when the fee is 60. Single ladies pay 20, while single men pay 50 most days and 70 on Saturdays. You can email El Jardin de Eden at [email protected] to learn more.
La Amistad
While not exactly an on-site swingers club La Amistad is more like a bar where those in the adult lifestyle can gather and meet other swapping couples.
Meet Swinging Couples Near You Online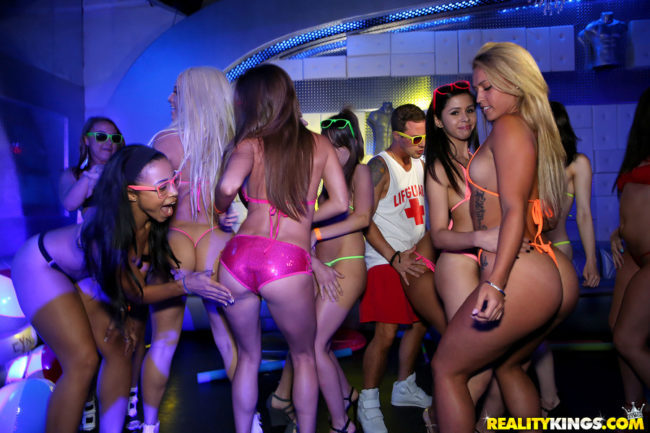 Unfortunately not everyone has the free time they need every time they want to have a little fun. Wouldn't it be nice if you could just contact other wife swapping couples near you and set up some private sex parties that better fit your schedule?
Depending on what gets you off some may just want to meet a cuckold couple so you can go have sex with the wife, or find a few kinky people in your area for a private home group sex party. Others may be more ambitious and could be looking to contact as many swinging couples in Barcelona online to set up your own hotel takeovers or throw events at your home.
We assume you have heard about Adult Friend Finder before, but did you know they have over 30 million active members worldwide? You may not realize that this site is most popular in places where swinging is also popular, Western Europe in particular.
To make things even better they also have a sister site set up specifically for couple swapping and orgies called 99 Flavors. When you sign up you can message all the swingers near you on the site, plus you get free access to the entire Adult Friend Finder network.
99 Flavors and the full AFF network will help you meet the right kind of people from the quiet and comfort of your own home.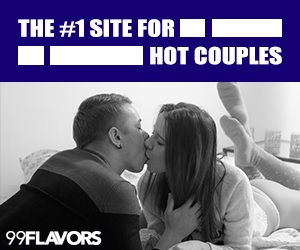 Random Thoughts & Tips
We are almost done guys, but before we finish we wanted to share some very simple advice to help all involved get the most out of the experience. If you visit a swingers club always:
Visit the swingers clubs website before you go
RSVP if necessary
Dress up according to the theme of the sex party
Mingle and be part of the party
No means no
Don't force your way into a situation where you aren't wanted
Hey single men, we are mostly talking to you. If a lady wants to walk around jumping on every open dick she sees who is going to mind? Guys need to realize it doesn't work that way, this is one double standard that will never change.
The best thing you can do is make sure you don't get so drunk that you can't control yourself, and don't be the creepy guy who talks to no one but rushes in any time he sees an opportunity.  We will try to keep this adult lifestyle page as up to date as we can, if you need to let us know of any libertine club closures or new clubs around email us at clubs4swingers at gmail.com.
Now that you know about all of the best swingers clubs in Barcelona plus how to meet kinky couples for swapping near you on 99 Flavors you are ready to make this happen.