Last updated on January 9th, 2020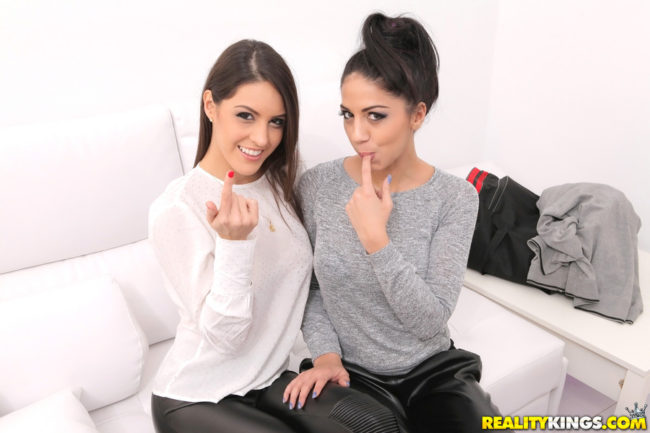 There is plenty to discuss when it comes to the best swingers clubs in Alicante and other ways to meet wife swapping couples near you then you are in the right place. There are tons of adult lifestyle clubs in Spain and this city has quite a few to choose from in its own right.

You probably already know that most libertine clubs don't want to put too much information online because they know their guests really like to keep things a secret as long as possible. Well, we definitely have to respect that also so we can only pass along the information that these Alicante swingers clubs are willing to share.
We will also be sharing some tips on how you can meet wife swapping couples in your area online, as well as some kinky singles who might be up for all sorts of kinky fun. Whether your goal is to find new BDSM play mates, a sexy wife to cuckold, or to set up your own massive orgies this post can definitely help.
Best Clubs For Swingers In Alicante
Currently we think the best swingers clubs in Alicante are:
Aditi Swingers Lifestyle Club at Avda. Miguel Hernandez, 22
Puerto d'amor at Cr Alicante-Cartagena Km 72 , Guardamar se 03140
Cupido Liberal at Calle Azafran 60
El Paradise at Av. de la Condomina, 15
Casa Fiesta Parties at Calle El Badén 13, San Bartolomé
That was a list, not a ranking, so it was not in any order other than loosely based by geographic location. We have already written about libertine clubs in other cities plus some nearby countries like:
Now let's get back to the adult lifestyle clubs in this city. Here is some pertinent info, but be sure to visit their website or social media so you know which club and night are perfect for you.
Aditi Swingers Lifestyle Club
Aditi Swingers Lifestyle Club in Alicante is closed on Mondays but is open at 6pm on all other days except Friday and Saturday nights when the sex parties start at 11pm. Entry for couples and single men is 20 euros on weekdays, 30 on Fridays and 50 on Saturdays.
Single men must make a reservation before coming by messaging 625 953 258 on Whatsapp. You can also contact Aditi Swingers Club by emailing [email protected], plus you can follow them on Facebook to learn about their upcoming events.
Puerto d'amor
Parenclub Puerto d'amor is open Wednesday through Saturday nights at 10pm with the weekend orgies running a little later than the weeknights. Select single men are allowed to enter but not all will make it in.
Couples are charged 10 euros, single men 30 on weekdays or 50 on weekends, and single ladies are free. You can follow Parenclub Puerto d'amor on Facebook, you can contact them at this link or by calling 966 72 53 73.
Cupido Liberal
Swinging couples in Alicante can have a lot of fun at Cupido Liberal. Their group sex parties run from 5pm to 2am on Wednesdays and Sundays plus from 10pm to 5am on Friday and Saturday.
Couples pay 20 euros on Wednesday or Sunday and 30 on weekend nights to enter Cupido Liberal. Single men pay 30 or 40 respectively, and single ladies pay only 5. All prices include a drink.
El Paradise
El Paradise is open Monday through Thursday from 5pm to 1am and their Friday and Saturday sex parties start at 9pm. Single women enter free, couples are charged 20 euros while single men are charged 30 on weekdays and 40 on weekend nights.
Some of their orgies include themes like threesome nights and they also put on some of the best gang bangs in Alicante at El Paradise.
Casa Fiesta Parties
Casa Fiesta throws group sex parties in their home every other Saturday at 9pm to 3am plus some Tuesdays from 2pm to 8pm. Their orgies cap out at 80 people max, and many of their parties are only for swapping couples and single ladies.
Entry fees are 25 euros for couples, 10 for single ladies, and when single men are allowed they are charged 25. You can follow Casa Fiesta Parties on Twitter or reach them by calling +34 610 622 017.
Meeting Swinging Couples Near You Online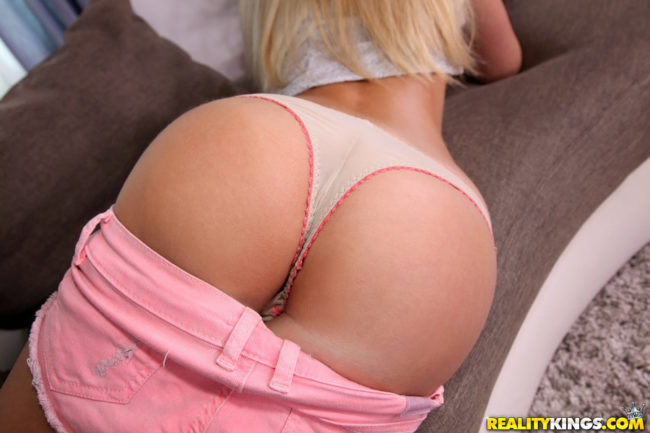 Some people love the adult lifestyle club atmosphere and wish they could spend every night partying in one. The voyeurism, the excitement, and the whole orgy atmosphere can really just hit the spot.
There are also a lot of people out there that love the adult lifestyle but aren't big fans of the group sex clubs. If that sounds like you then you may prefer to meet other wife swapping couples in Alicante online and set up private group play dates.
99 Flavors is the swingers site for the huge Adult Friend Finder Network. If you sign up you get full access to the over 30 million active users on the entire network all around the world.
What you may not know is that AFF is most popular in North America, Europe and Australia which also happen to be the main areas around the world where this adult lifestyle is popular. In fact Spain is up there for countries with the most users per capita of any.
If you want to meet swinging couples near you online 99 Flavors and the full AFF network are going to help you get in contact with more kinky people in town than anything else can.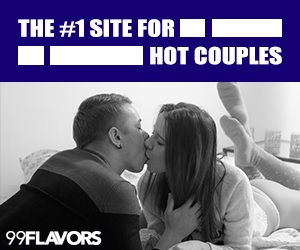 Some Final Closing Thoughts
We just wanted to share a few quick general adult lifestyle rules before we end this:
Visit the clubs website or social media before you go
RSVP if necessary
Take a shower and dress up or dress for the kinky theme
Socialize
Make sure you are wanted before you make a move
No always means no
Those are some pretty simple rules right? Follow them and make all of the Alicante swapping couples in the orgy a lot happier. The last thing anyone wants is to be at a libertine party with a bunch of thirsty single men who roam around like wild dogs.
Buying a ticket into a wife swapping club doesn't mean you can have sex with everyone inside. There should be plenty of ladies who want to play around, treat them with the respect they deserve and everyone will be a lot happier in the end.
We will try to keep this page as up to date as we can, if you need to let us know of any club closures or new clubs around email us at clubs4swingers at gmail.com. That is all the info we have on the subject, remember to check out 99 Flavors and Adult Friend Finder whenever you feel like having some fun with swapping couples near you but aren't up for going all the way to one of the best swingers clubs in Alicante.