Last updated on January 10th, 2020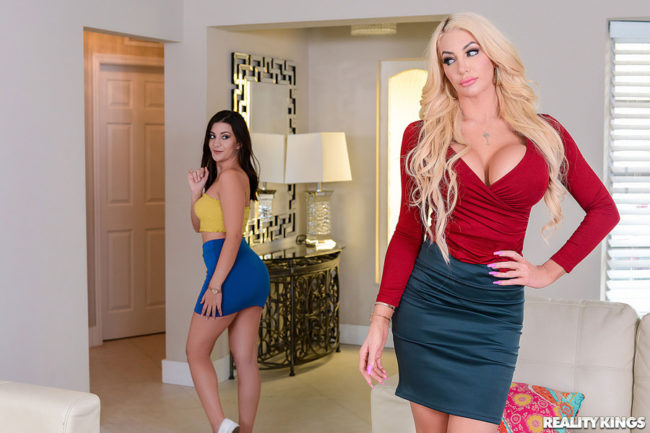 Right now we are going to tell you all about the best swingers clubs in Maryland plus other ways to meet wife swapping couples around the region. As many of you may already know finding out good and reliable info about this adult lifestyle can make you want to pull your hair out at times.
The thing is, Maryland swingers clubs and the people in the lifestyle prefer to keep things hush hush for obvious reasons. A cuckolding or swapping couple doesn't need for all of their friends, family, neighbors and co-workers to know what they do behind closed doors.

While our goal is to get you the best and most up to date information on all of the libertine clubs in the area, we do not want to overstep any bounds. We are only going to share the info each club is sharing on their own site, but we are going to do our best to keep our lists of clubs and group sex parties near you as up to date as possible.
We will open this with the best swingers clubs, then we will give a quick write up on what partaking in an orgy at one may be like. After that we will talk about meeting couples for swapping in Maryland online which will be easier in big cities like Baltimore and Washington DC but you can find them spread out all over the Northeast Region.
Then at the end share some final thoughts on how to behave if you are new to the lifestyle.
Best Clubs For Swingers In Maryland
Here is a list of the best swingers clubs in Maryland:
Tabu Social Club at 1115 N. Rolling Road in Catonsville
Shadows Social Club at 2504 50th Ave in Hyattsville
The Private Affair at 255 Linton Run Rd in Port Deposit
Twist & Curves in Baltimore
Tri State Adventures
And since there aren't a ton of options for group sex here we also covered connecting states like:
Now we will give a brief write up on each of these libertine clubs, take the links to their websites before you visit so you know which of their upcoming lifestyle parties sounds best for you.
Tabu Social Club
The closest swingers club to Baltimore is Tabu Social Club in Catonsville. No single men are allowed here unless sponsored and approved.
Memberships will run you $79 for a year or $26 for a month, plus the entry fees are generally in the $40-$80 a night range depending on day and event. Most of the Baltimore Tabu Social Club group sex parties are held on either Friday or Saturday nights when they have cool themes like:
Blackout Parties
Anything Anywhere Parties
Newbie Masquerade
To learn more you can email them at [email protected] or call them at 410-869-0001.
Shadows Social Club
The closest swingers club to Washington DC is Shadows Social Club in Hyattsville. You can sign up for a $15 one day membership or pay $50 for the full year. Entry prices vary by day but are generally between $20-$40 for couples and $40-$60 for single men, show up between 9pm and 10pm for a discount.
This is a byob libertine club so don't forget to pack some drinks. The club is open Wednesday through Sunday, weekdays go from 7pm to 2am while weekend nights are from 9pm to 3am.
Single men are only allowed on Fridays and Sundays. Email Shadows Social Club via [email protected] for more details.
The Private Affair
This adult lifestyle club is always throwing cool events like noobie nights, hottest MILF contests and more. Their MILF contests are great for people who want to find cuckolding couples in Maryland.
The Private Affair is a byob club that is open Saturdays and most Fridays as well. Prices vary by event, generally couples pay between $45-$90, single ladies pay between $8 and $12, while single males pay $70 Fridays and $90 Saturdays.
During the summer The Private Affair throws naturist pool parties and some BBW pool parties with Twist & Curves which we will be mentioning soon. For more info email Donna at [email protected] or call 410-378-8948.
Twist & Curves
Not a swingers club per se, this is more of an adult lifestyle group in Baltimore for couple swapping. Twist & Curves hosts hotel and home takeovers plus put on events at other venues.
If you can't figure it out by the name Twist & Curves is more of a BBW swingers group which you can reach via email at [email protected]
Tri State Adventures
Another that isn't a club, Tri State Adventures throws orgies and group sex parties all around Maryland, Pennsylvania and West Virginia. Call 301-501-6362 or email [email protected] for more on their upcoming parties.
Meet Swinging Couples Near You Online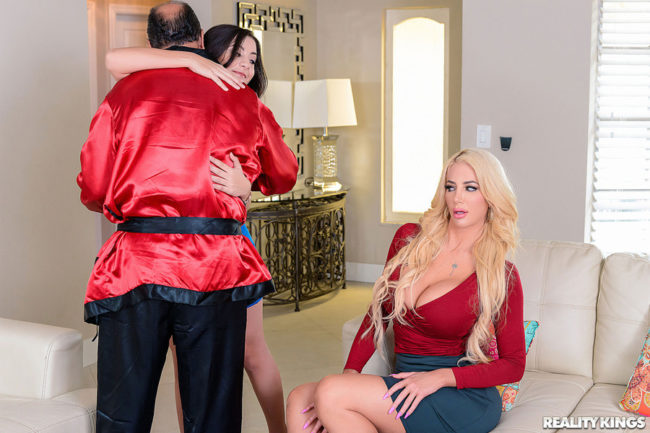 Some people may want to enjoy the adult lifestyle without having to drive all the way to a swingers club. Or some people may want to go to the clubs but also have another way to meet swapping couples in Maryland, and the internet has become the best way to do that.
Our favorite site to meet swinging couples online is 99 Flavors, if you have never heard of them before they are just a sister site of Adult Friend Finder which has over 30 million active members worldwide. Luckily enough AFF is really only popular in a few regions of the world like North America, Europe, and Australia mostly. In a hugely populated state with major cities like Baltimore and Washington DC you won't be lacking for options.
Those are also the same regions where libertine clubs are also popular, go figure. Well when you sign up to meet swinging couples near you on 99 Flavors you also get to access the entire Adult Friend Finder network.
So you can contact all of the swapping couples in your area, plus all of the kinky and sexually adventurous people near you who are looking to have fun. That way you can set up your own private sex parties, invite singles over for threesomes, or find cuckolding wives for your group couple play.
It is sort of like a one stop shop for all sorts of kinky and sexy play and can really take your bedroom experience to the next level. There will be more users in Baltimore and Washington DC, but the whole Northeastern Seaboard is pretty loaded with kinky couples.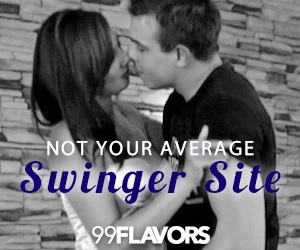 Final Thoughts & Tips
Before we go we wanted to share a few simple rules to help you and all others in the adult lifestyle have a better time. They would be:
Visit the swingers clubs website before you visit
Contact them if you need to RSVP
Take a shower and dress up, or dress to the sexy theme
Be part of the party and mingle
Don't force yourself where you aren't wanted
No ALWAYS means no
You could probably figure out that most of these rules are pretty much aimed at any single men who want to try and visit the Maryland swingers clubs. A guy walking around trying to stick his dick in every ladies face is not going to make things better for the group as a whole.
A girl walking around sticking her titties in faces and sucking every dick she sees will be the life of the party. It is pretty simple guys, don't view this as an easy place for you to creep around the shadows and then get your dick wet without having to put in a little effort for it.
You will have a much better time in the lifestyle if you are an overall active participant, if all you care about is getting your dick wet you will quickly get a well-deserved bad reputation and won't be allowed back. We will try to keep the information on this page as up to date as we can, if you need to let us know of any club closures or new libertine clubs around email us at clubs4swingers at gmail.com.
If the whole group sex club scene doesn't sound right at this point you might have more fun setting up your own private orgies by using 99 Flavors, or just meet some kinky people near you on Adult Friend Finder for some 1 on 1 fun. Baltimore and Washington DC are loaded with lifestyle couples looking for new playmates.
Now you know all about the best swingers clubs in Maryland and how to meet kinky couples for swapping near you, we hope you have a great time!