Last updated on January 10th, 2020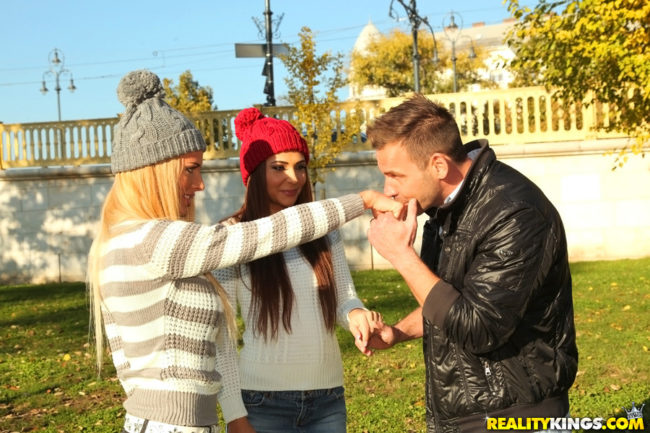 For those looking for info on the best swingers clubs in New Jersey and other ways to meet wife swapping couples in the state you are in the right place. Those in the adult lifestyle you surely already know how important being discreet can be.
Most libertine clubs don't want to put too much out there because they know their guests really like to keep things a secret as long as possible. We must respect that so we can only pass along the information that these New Jersey swingers clubs are willing to share.

There will also be some talk about how to meet wife swapping couples in your area online, as well as some kinky singles who might be up for group play. There will be more options online in large cities like Newark but you never know where you might find someone that interests you.
Whether you are looking for some new BDSM play mates, a sexy wife to cuckold near you, or anyone open minded this post can help you find them.
Best Clubs For Swingers In New Jersey
Currently we think the best swingers clubs in New Jersey plus couple swapping groups are:
Saints & Sinners at 18 S Dr Martin Luther King Blvd in Atlantic City
Samantha's Stable in Monroeville
Déjà Vu Lounge
The Secret Society Of NY & NJ
Interracial Sexcapades
Curvy and Fabulous in Hazlet
Premier Party Group
IntimateParties Group around New Jersey
That was a list, not a ranking, so it was not in any order other than loosely based by geographic location. We have already written about libertine clubs in New York, Pennsylvania, and all over North America if you don't mind traveling for more options.
Now let's talk about each of these adult lifestyle clubs a bit. Be sure to visit their website or social media so you know which club and night are perfect for you.
Saints & Sinners
Saints & Sinners is the only remaining swingers club in Atlantic City that we know of now that Role Play Lounge has closed down. There is a sister version of Saints & Sinners in Philadelphia and if you are already a member there your membership works for the AC venue as well.
Their adult lifestyle parties start at 9pm and run until 3am on Friday and Saturday nights. During the summer they may also have pool parties during the day from time to time.
Yearly membership rates are $50 for couples, $15 for single females and $100 for single men. There is also a $20 nightly membership allowed for all. Entry fees are generally around $40 for couples and $100 for men, ladies get in free.
Contact Saints & Sinners via phone at 609-344-0449 or email at [email protected]
Samantha's Stable
This large libertine club has nearly 6,000 square feet of group sex play area. Samantha's Stable in Monroeville also has a sybian and they throw 1 or 2 byob adult parties a month.
Entry fees are $25 for single women, $50 for couples, and $60 for single men. There are no membership fees. You can send Samantha's Stable a message at [email protected] for more details.
Déjà vu Lounge
Déjà vu Lounge is for swapping couples and single ladies only, no single men are allowed. Couples must pay $20 while single ladies get in free.
This club is currently under construction as of mid-2019, but they are still throwing hotel takeover orgies near Gunnison Beach until they re-open the main venue. You can contact this New Jersey swingers club there or follow Déjà vu Lounge on Twitter.
Premier Party Group
Premier Party Group throws some of the best swingers parties and BDSM sex parties in New Jersey. They are open Monday through Friday from 9pm to 2am to anyone ages 18-50. Follow them on Facebook or email Premier Party Group here [email protected]
Secret Society of NY & NJ
At this point we are pretty much through with the adult lifestyle clubs that have their own venue. Now we are to all of the home and hotel takeovers, plus other kinds of groups for orgies and couple swapping.
The Secret Society of NY & NJ does not allow any single men at their sex parties which are often at hotels or other lifestyle clubs in the area. Email [email protected], call 347-764-0939, or follow the Secret Society lifestyle group on Facebook.
Interracial Sexcapades
Interracial Sexcapades throw roaming monthly sex parties around NJ. In the summer most of their parties revolve around Gunnison Beach. Interracial Sexcapades can be called at 856-340-2926.
Curvy and Fabulous
Curvy and Fabulous throws events for BBW swingers in New Jersey and Pennsylvania. Generally they throw one or two orgies a month and all of their parties are byob. Send an email to [email protected] for more info.
IntimateParties
IntimateParties throws events for swapping couples in cities like Port Monmouth, Monroe Township, and South Brunswick. They have swapping sex parties once every month or two and include themes like sexy female sushi table or drag queen parties. Email IntimateParties at [email protected] for more details.
Meeting Swinging Couples Near You Online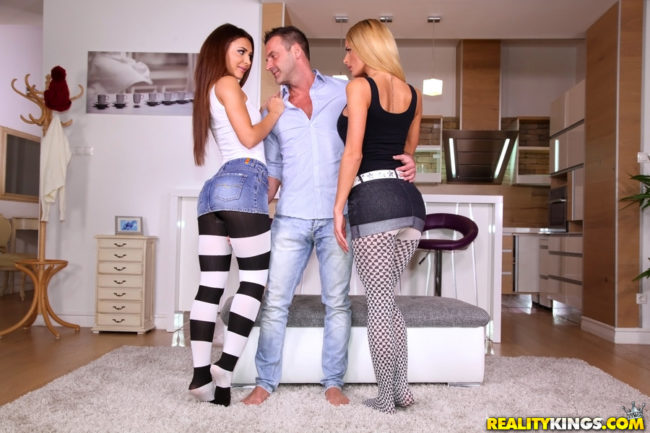 Some people love the adult lifestyle club atmosphere and just can't get enough of it. The voyeurism, the possibilities, and the whole orgy atmosphere can be intoxicating.
But we also know that group sex clubs are not for everyone, some reading this may prefer to have smaller private lifestyle parties and the easiest way to set those up is by meeting couples or singles near you online. That way you can chat with other wife swapping couples in New Jersey and set up private group play dates.
99 Flavors is part of the huge Adult Friend Finder Network. This is their swingers site, but if you sign up you get full access to the over 30 million active users on the site all across the globe.
Fortunately enough AFF is most popular in North America, Europe and Australia which also happen to be the main areas around the world where this adult lifestyle is popular. If you want to meet swinging couples in Newark, Atlantic City, or anywhere near you online 99 Flavors and the full AFF network are going to open up more doors and legs for you than anything else can.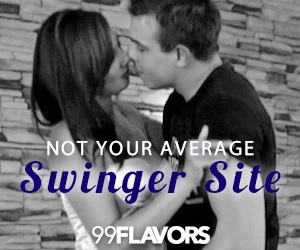 A Few Closing Thoughts
We just wanted to share a few quick general adult lifestyle rules before we finish:
Visit the club or parties website before you go
RSVP if necessary
Take a shower and dress up or dress for the kinky theme
Socialize
Make sure you are wanted before you make a move
No always means no
Most would agree that those are some pretty simple rules to follow that can make all of the New Jersey swapping couples in the orgy a lot happier. Nobody wants to be at a libertine party with a bunch of thirsty single men who move around like savages.
Buying a ticket into a wife swapping club doesn't mean you can have sex with everyone you want to. There should be plenty of ladies who want to play around, treat them with respect they deserve and you will have a better chance of getting a great experience out of them.
We will try to keep this page as up to date as we can, if you need to let us know of any club closures or new clubs around email us at clubs4swingers at gmail.com. That is all the info we have on the subject, remember to check out 99 Flavors and Adult Friend Finder whenever you feel like having some fun with swapping couples near you but aren't up for going all the way to one of the best swingers clubs in New Jersey.