Last updated on January 10th, 2020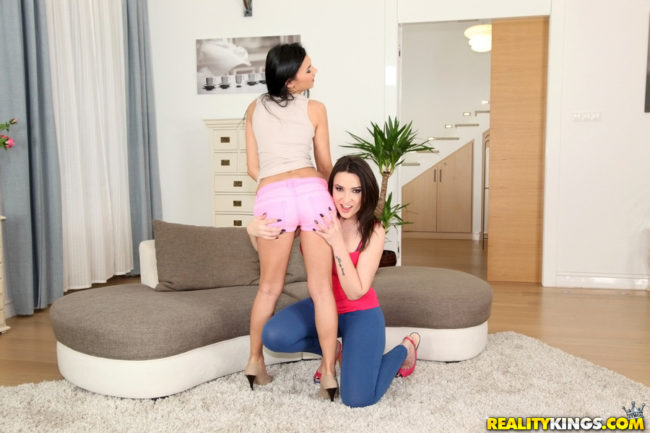 In this post we are going to cover the best swingers clubs in Pennsylvania and another option to meet swapping couples for adult fun near you. There are a lot of people out there who want to know about this lifestyle but that isn't always an easy thing to do.
Swingers clubs like to be discreet, as they should, but it is helpful for people to know what they are walking into before they just show up at an orgy. We are going to start out by listing the best swingers clubs in Pennsylvania and then giving a little write up on each. We have clubs in Philadelphia, Pittsburgh, and all around the state to discuss.

After that we will talk about the best ways to meet couples for swapping near you online. This way you might be able to find a wife to cuckold, other people who are interested in BDSM group sex, or whatever it might be that helps you get your rocks off.
If you are new to this libertine scene stick around til the end when we will be sharing some standard rules that can help make your first attempts go a little smoother.
Best Clubs For Swingers In Pennsylvania
Some of you may just want the names and locations right now, so here is our list of best swingers clubs in Pennsylvania:
Pleasure Garden at 6039 Passyunk Ave in Philadelphia
Saints & Sinners at 2533 Emery St in Philadelphia
Body Shop Pittsburgh at 97 Margaret St in McKees Rocks
The Cottage at 1534 Old Route 30 in Gettysburg
Lasting Impressions at 2620 Susquehanna Trail in Newport
The Korral at 5932 Colonial Valley Rd in Spring Grove
Secret Pleasures at 422 Chestnut St in Lehigh Valley
Paradise Club in the Poconos
Club Giggity in Easton
Curvy & Fabulous
For those who want to travel for the lifestyle we have also covered the best couple swapping clubs in:
It is highly recommended that you visit the libertine clubs website before you go just to make sure they are open and find out what type of wild sex party is happening when you hope to attend. Many lifestyle clubs want you to RSVP before you go, and for single men reading this you need to find out if you are welcome or not before you just show up at the door.
Now we will quickly talk about each club, or at least the ones we have some info on.
Pleasure Garden
Pleasure Garden swingers club in Philadelphia is a large club that holds over 300 people located just behind the Purple Orchid Club. They have both public and private playrooms so if you want to be a voyeur or play behind closed doors either is fine.
Single men are only allowed in certain areas of the Pleasure Garden libertine club unless accompanied by a female or couple. They have all sorts of kinky parties like Cougar and Hot Wife play parties, Sheer Pleasure nights where all the ladies are in see through clothes, and many more.
They are open Friday nights from 9pm to 2am for all, and Saturdays from 9pm to 3am for swapping couples and single ladies only. You can follow Pleasure Garden swingers club on Instagram or Facebook. Plus they can be contacted by calling 215-724-6090.
Saints & Sinners Philadelphia
Saints & Sinners has locations in both Philadelphia and Atlantic City. The club here is huge with over 6,000 square feet and they host many different events from threesome nights to full on orgies.
The main floor is a big lounge and there are many kinky playrooms for group sex below. Wednesdays and Fridays all are welcome and the doors are open from 9pm to 3am.
No single men are allowed at the door, you will have to book ahead of time. Saturday nights they are also open from 9pm to 3am but those are couple swapping nights when no single men can enter.
If you need to contact Saints & Sinners Philadelphia then email [email protected] or call 215-203-8060.
Body Shop Pittsburgh
Body Shop also hosts events in Canton, Toledo, and plenty of other cities around the country. All of their events are byob so keep that in mind.
Generally they are only open on weekend nights, and this Pittsburgh swingers club is also huge at over 15,000 square feet. Give Body Shop a call at 412-690-0699 or send them a message at [email protected]
The Cottage
Another great Pennsylvania libertine club is The Cottage in Gettysburg. They throw special sex parties like melt in your mouth not in your hand night and have a giant 30 person hot tub.
The club opens up at 8pm when they are throwing an orgy and the parties generally run until about 3am but the doors get locked at 11pm. This is a byob club and they will often serve a hot dinner buffet.
For more info you can call The Cottage at 717-334-0882 or send them an email here [email protected]
TJ's Lasting Impressions
The best adult lifestyle club in Newport is certainly TJ's Lasting Impressions. Another byob club, this one is known to serve some pretty great food.
The last club we mentioned had a 30 person hot tub, well theirs can fit 80 people! TJ's Lasting Impressions throws some of the best gangbangs in Pennsylvania as well as interracial mixers and other cool events.
The price for a membership is $50 but you can get a trial for $15. Single men must pay $70 on Friday nights or $100 on Saturdays, while couples pay $55 and $75 respectively.
Single ladies always pay $15, and if you pay in cash you get a $5 discount. Their phone number is 717-737-6204 and their email is [email protected]
The Korral
The Korral features 19 different play rooms and they have a strict dress code so be sure to dress to whatever kinky sexy event they plan for the night. Single males are allowed, but they do crowd control and will start rejecting some if the male to female ratios get out of hand.
This lifestyle club is open from 7pm to 2am and during the summer they throw daytime pool parties. You need to call 717-225-5082 to confirm you will be coming and get a confirmation number. You can also email The Korral at [email protected]
Secret Pleasures
Secret Pleasures is located in Pennsylvania's Lehigh Valley and is open every Friday and Saturday from 9pm to 3am. On weekends night couples pay $40 while single males pay $60, women are free.
They are also open some Tuesdays and Thursdays from 7pm to 12am when couples pay $20 and men pay $30. There are also some Wednesday sex parties in the day from 11:30am to 2:30pm where couples pay $15 and men $20.
Secret Pleasures is another byob club and you need to get on the guest list ahead of time by emailing [email protected] or calling 610-428-7005.
Paradise Club
Located in the Pocono Mountains the Paradise Swingers Club is a house that has been converted perfectly for couple swapping parties in Pennsylvania. They have a big Roman Play Room, an indoor pool, and plenty of public or private rooms for couples to enjoy.
They throw special events like schools out schoolgirl nights, sexy luau's, and glow parties. You can follow Paradise Club on Twitter if you like.
Club Giggity
Club Giggity really doesn't share a lot of info and we will not either. However if you want to learn more check out their website we just linked to or send them an email at [email protected]
Curvy & Fabulous
Curvy & Fabulous can be a great way to swing with sexy BBW women. Many of their parties are in New Jersey, but they have upcoming events planned for Mount Pocono as well. They are available via email at [email protected]
Meeting Swinging Couples Near You Online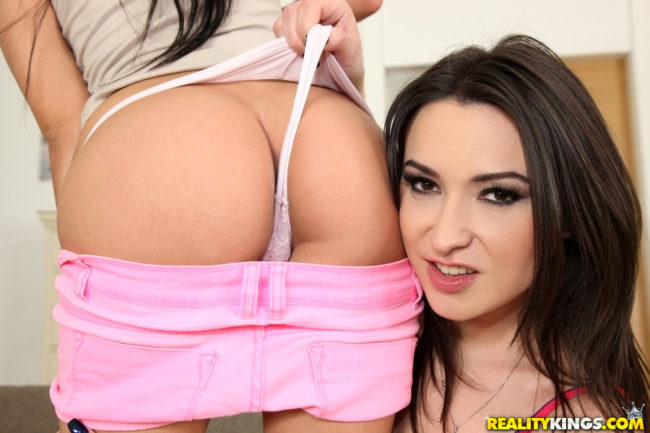 Not everyone who is interested in swinging wants to do it in a club with lots of people around. Some people who are searching for swingers in Pennsylvania are looking for couples for smaller endeavors, a hot wife to cuckold, or just someone kinky to dip your toe into the waters with.
Where can you find all of the above and much more? Well our favorite site is 99 Flavors, if you haven't heard of it you probably know about Adult Friend Finder at least, well it is basically the same thing but it is their main site to help meet swingers near you online.
It is loaded with couples who want to have sex with other couples, cuckolds, people who like wild BDSM group sex parties and all sorts of fun stuff like that. Plus if you sign up for 99 Flavors you get full access to the entire Adult Friend Finder network so you can meet all kinds of kinky people in your area.
Maybe you want to host your own events for swingers in Pennsylvania, or be the third wheel with an adventurous couple. Basically if you want to meet people for sexual reasons and not for serious dating the AFF network is where it's at, and it has been for over 15 years.
Oh ya, and many clubs will not allow single men to attend, if you need a date to bring with you there is no better place to look that is for sure.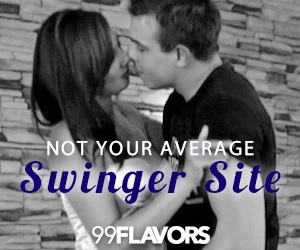 Closing Thoughts
We know many of you reading this are not experienced swingers, so we want to quickly list some valuable things for you to know and consider before you visit any clubs in your area:
Visit the clubs website before you go
Make sure they are open when you wish to attend
For single men, make sure they are allowed when you want to attend
RSVP if necessary
Find out if there is any sort of theme for the time you will go
Shower and dress for the event or dress sexy
Be part of the group, not hiding in the shadows
No means no
Respect others wishes
Let's face it, when we are listing rules they are mostly for the single guys who sometimes cause problems. Nobody is going to complain about a woman who shows up on her own and who dishes out blowjobs like they are name tags at a reunion.
Guys, just don't be an asshole. Don't force your dick anywhere that it doesn't belong, and make sure you are wanted before you hop in. If you just creep around the shadows before rushing into a situation where you weren't invited you will probably get kicked out eventually.
Being part of an orgy means more than just taking any opportunity to get yours that you can get. We will try to keep this page as up to date as we can, if you need to let us know of any club closures or new clubs around email us at clubs4swingers at gmail.com.
That is all the info we have on the subject, remember to check out 99 Flavors and Adult Friend Finder whenever you feel like having some fun with swapping couples but aren't up for going all the way to one of the best swingers clubs in Pennsylvania.