Last updated on January 10th, 2020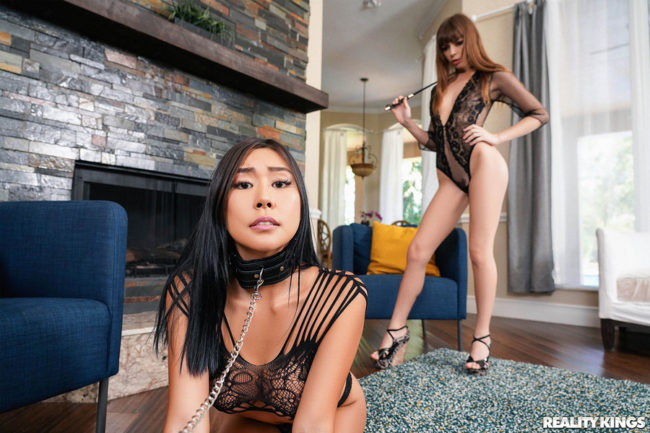 Today we will be talking about the best swingers clubs in Ohio plus tell you another way to meet sexy swapping couples near you. This is not a well-publicized lifestyle for obvious reasons, but we have some good intel to share with you.
For those that want to meet swinging couples in Ohio the libertine clubs are definitely one of your best options. Lots of like minded and sexually adventurous people gather and have a great time, be it in a massive orgy or just a cuckolding wife whose husband wants to watch her get railed.
Our first section will list the best swingers clubs in the area, then we will share the info we have on each place. Some adult lifestyle clubs are more willing to share what they are all about than others, and we are definitely going to respect that.

After you are caught up on the adult venues you can visit we will talk about how to meet swinging couples online near you. Not everyone who enjoys group sex wants to do so at a club environment.
Finally there will be some closing thoughts, mostly just some advice and guidelines to follow so that you and everyone else can have a great time together.
Best Clubs For Swingers In Ohio
We might as well share the names and locations first:
Club Eros at 1250 Riverbed St in Cleveland
Escape at 3901 Lakeside Ave E in Cleveland
Ohana's Pineapple Club at 2175 S. High St in Columbus
Princeton Club at 425 S. Princeton Ave in Columbus
Club 101 at 101 Avondale Dr in Dayton
Club Body Shop at 4501 Cleveland Ave NW in Canton
Club Body Shop at 5661 Telegraph Rd in Toledo
900 Pine Club at 900 Pine Ave in Warren
Swingers 55 in Centerville
Euphoria Lifestyle Parties in Toledo
Friction Adult Parties in Cincinnati
Unfortunately one of our old favorites was Club 5661 in Toledo but it is now closed. For those that like to travel around and sample adult lifestyle clubs in other nearby states we have also covered:
As we will mention multiple times in this post it would be very wise to visit any sex clubs website before you attend. Make sure they are open, and see what type of kinky theme they have for the evening.
How awkward would it be to show up in your sexy schoolgirl outfit for a BDSM party when everyone else is in black leather? What a shame! Now we will share a little write up on each club.
Club Eros
Club Eros hosts weekly couple swapping parties in Cleveland on Saturday nights. Their adult lifestyle events are byob and they have kinky themes like hot for teacher, tiki's coconut club, blacklight parties and special nights for swinging couples only.
You can send Club Eros an email at [email protected] if you want to know more.
Escape
Another of the best swingers clubs in Cleveland and all of Ohio is Escape, and it is huge at over 10,000 square feet. Their website also has over 17,000 members to visit their naughty nympho nights, Ho Ho Ho gangbangs, and other awesome adult parties.
Single men are sometimes allowed into Escape and sometimes not so definitely check the event details for this byob club. They even have lesbian swingers parties where only women are allowed in the main group play room.
They have 8 private theme rooms, 2 large group play areas, a shower play area, and black-light lounge. This is a membership club and memberships will run you $35 plus the entry fee. Cleveland's Escape libertine club is open Wednesdays from 8pm to 1am plus Friday and Saturday nights from 8pm to 2am.
Their email is [email protected] and you can give them a call at 216-502-6969.
Ohana's Pineapple Club
The first of a couple Columbus swingers clubs we want to discuss is Ohana's Pineapple Club. Yet another byob and members only adult lifestyle club, memberships cost $25 for couples, $30 for men and $10 for women but they have cheaper 1 night trial memberships available.
This lifestyle club is only open on Friday and Saturday nights, the prices to attend would be on Fridays $40 for couples, $45 for men and $10 for women while Saturdays are $50, $55 and $15 respectively.
For those that are only interested in couple swapping and not dealing with singles there is a private couples only play area. Send Ohana's Pineapple Club an email here if you need to get in touch [email protected]
Princeton Club
Your other best lifestyle club in Columbus would be the Princeton Club. It is another massive venue with over 11,000 square feet and it is open from Wednesday to Saturday.
There is an annual membership fee, for single men this is $125. Couples and single ladies can use their much cheaper trial membership to check it out. This lifestyle club is also byob, call Bev at 614-496-6417 or send Princeton Club an email for more details [email protected]
Club 101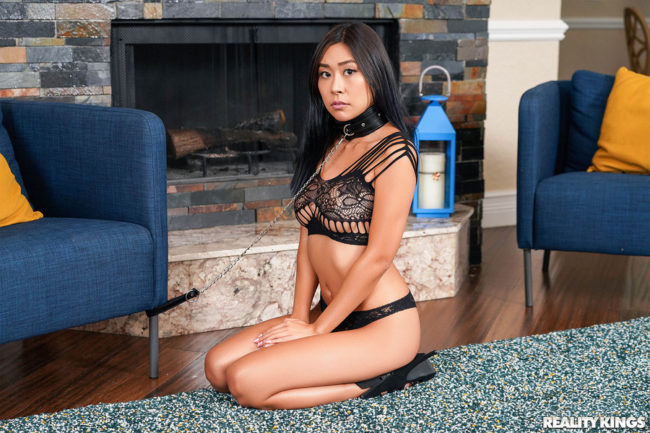 The premier group sex club in Dayton, and one of the best places to find swingers in Ohio is Club 101. They are open Wednesday and Thursday from 8pm to 1am Friday from 9pm to 2am and Saturday from 8pm to 3am. There is no entry after midnight.
They have 1 really big play room, 5 private rooms, and 2 semi private rooms that come equipped with windows for voyeurs to peek in. Memberships cost $55 for couples $65 for single men and $25 for single women.
Dayton's Club 101 throws some really cool parties like furry nights, sex game nights, hot wives to cuckold and casual encounters. If you want to get in touch send them an email at [email protected] or their phone number is 937-235-1010.
Club Body Shop
There is a Club Body Shop in both Canton and Toledo. They throw adult lifestyle parties all around the country. Their venues are generally quite big and have glory hole rooms, sybians, leather sex swings and all sorts of equipment for BDSM fun.
They are both byob, you can email Club Body Shop at [email protected] or call the Toledo swingers club at 419-742-3300.
900 Pine Club
Like most the 900 Pine Club is byob, this is a new swingers club in Warren that caused quite a stir with some locals when they got it open. There is also a XXX adult theater on site to watch porn.
900 Pine Club is open daily from noon to 10pm and the entry fee is only $10. They also offer separate couples only play areas.
Send them an email at [email protected] or give them a call here 330-553-1687.
Swingers 55
You can visit club Swingers 55 in Centerville, but only if you are 55 years old or older. They are also only open on weekends and the price to enter is $60 per couple.
Swingers 55 is available by phone 937-952-6678 or email candelsandfire @yahoo.com.
A Couple Of Swingers Parties
We are done listing the best swingers clubs in Ohio, but there are still some sexy lifestyle parties to talk about. The first is Euphoria Lifestyle Parties in Toledo which holds meet n greets one or two times a month.
Follow them on Twitter or send them an email here [email protected]  to keep up with things. There are also the Friction Adult Parties in Cincinnati which are popular hotel takeovers all over the country, but they only visit Cincinnati a couple times a year. To get more info send them an email [email protected]
Meet Swinging Couples Near You Online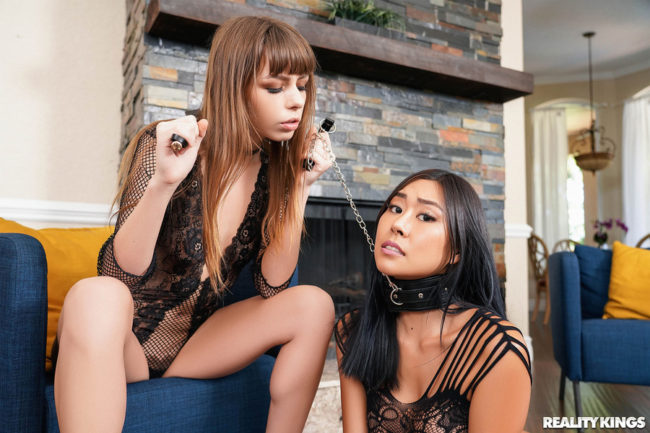 While the libertine clubs are a good place to look they are not your only option and you can definitely find swinging couples in Ohio online to party with. Our favorite site for this is 99 Flavors which is part of the massive Adult Friend Finder network.
You have heard of AFF before right? Surely you have seen their ads on various sites around the internet but did you know that they have over 10 million members worldwide?
Most of those members come from a few main areas of the world including America, Canada, Europe and Australia. We aren't going to guarantee you that if you sign up you will see all your neighbors on it, but if you are from one of those areas you should find other swingers in your area who are looking for fun, just like you are.
Maybe you want to set up your own massive orgy, throw a smaller group sex party, find couples for threesomes or cuckold wives to hook up with. Maybe you want to get a little bi curious or delve into BDSM, well Adult Friend Finder is great for all of the above and if you sign up for 99 Flavors to meet swingers in Ohio online you will have full access to the entire network.
We should also point out that many group sex clubs won't allow single men to enter, at least on certain nights. If you don't want to get stopped by the doorman meet a kinky girl near you online, show up together, and she will be your ticket in.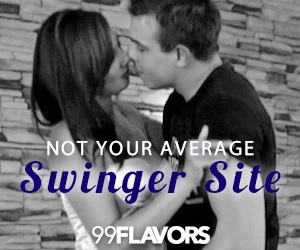 Random Thoughts & Tips
We have some final quick thoughts to share to help improve your sexual experience as well as all of the other people in the lifestyle you are going to swing with. They would be:
Visit the swingers clubs website or social media before you go
Make sure they are open when you plan to attend
For single men, make sure they are allowed when you want to attend
RSVP if you can, clubs can get better ratios if they have some idea
Find out if there is any sort of theme for the time you will go
Shower and dress for the theme or dress sexy
Mingle and be part of the group, not hiding in the shadows
No means no
Respect others wishes
Those last few are for single men, nobody is going to complain if some hot girl is creeping around not talking to anyone but letting all comers bang her whenever they please. But for guys it is a different story and why so many partner swapping clubs won't allow single men to enter.
If you show up looking good and know how to behave it won't be a problem. On the other hand it doesn't take much for you to spoil the party, and if so don't expect to be invited back or you could possibly even get kicked out on the spot.
We will try to keep this page as up to date as we can, if you need to let us know of any club closures or new clubs around email us at clubs4swingers at gmail.com. Now that you know about all of the best swingers clubs in Ohio plus how to meet kinky couples for swapping near you on 99 Flavors you are ready to make this happen.