Last updated on January 9th, 2020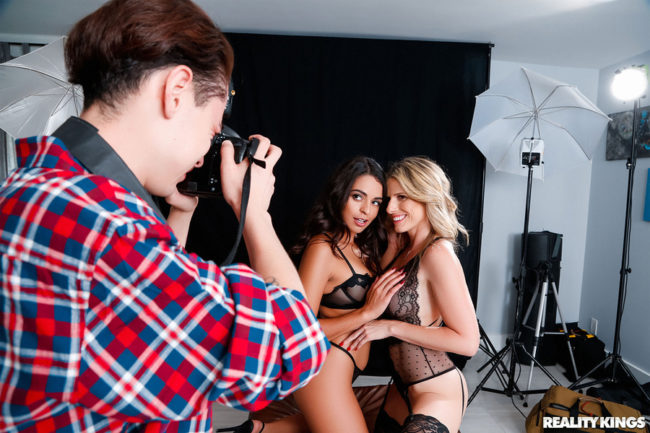 This post is going to give you the info you need about the best swingers clubs in Indiana plus more ways to meet wife swapping couples near you. If you are part of this adult lifestyle you surely already know how big of a deal discretion is.
Libertine clubs only want to share so much because they know their guests really like to keep things on the hush hush. We will respect that and only pass along the information that these Indiana swingers clubs are willing to share.

We will also be talking about how you can meet wife swapping couples in your area online, plus how to meet all sorts of kinky and sexually adventurous people in your area. Of course this will be easier in large cities like Indianapolis or Fort Wayne but you never know where you might find someone that interests you.
Whether you are looking for a wife to cuckold, some new BDSM group sex play mates, or anyone open minded this post can help you find them.
Best Clubs For Swingers In Indiana
Currently we think the best swingers clubs in Indiana are:
Club House 2050 at 2050 E Michigan St in Indianapolis
Champagne Club at 2710 Nuttman Avenue in Fort Wayne
Club Shenanigans in Anderson
For more libertine clubs in the regions we have also written about:
Now we want to do a little write up on all of the above adult lifestyle clubs, or at least the ones who share info online. That way you can try to figure out which libertine club is right for you.
Make sure to check out their website or social media so you can visit them on the right night when they are throwing the right theme party to suit your needs.
Best Swingers Club In Indianapolis
To be fair this is the only legit Indianapolis swingers club we know of, but even if there were more there is a good chance Club House 2050 would be the best. They welcome all couples, single ladies, men, or transgenders every night of the week.
On Thursdays they have their BDSM and bisexual orgies from 8pm to midnight. Friday Club House 2050 has a singles mixer with speed dating from 7pm to 2am, and Saturday is their main couple swapping night from 8pm to 2am.
You will need to contact Club House swingers club in Indianapolis through that link to get an invite and the address.
Champagne Club
Swapping couples in Fort Wayne have been visiting Champagne Club for many years. This is sort of like an erotic nightclub but it is huge with over 12,000 square feet and many public or private play areas.
The Fort Wayne Champagne Club runs all sorts of kinky group sex theme parties like:
Blow Before Glow
Bull & Cuckold Fantasy
Havana Nights
Kinky Karaoke
Pornstar Fantasy
Leather & Lace
Swingers in Indiana who like cuckolding will love their Bull & Cuckold nights. Couples are charged $30 on Friday or $50 on Saturday, plus they can get a weekend pass for $65.
Single men are charged $35 on Friday, $60 on Saturday and $80 for the weekend pass. You also must be a member which will cost you $50 for 1 year or $25 for 3 days.
While select single men are allowed on Saturday nights that is more of a night for couple swapping. Single men must be a VIP or brought by a member couple to get into Champagne Club on that night.
You can call  at 260-478-0542 or email them here [email protected]
Club Shenanigans
Located over in Anderson you will find Club Shenanigans. While this is a members only club the membership will only cost you $1, door fees are $50 for couples or single men and $25 for single ladies.
Saturdays are for swapping couples only and single men are not allowed. They usually have themes for their Saturday sex parties like Pimps and Ho's or Thigh Highs and Short Skirts.
If you have never visited Anderson, Indiana's Club Shenanigans before you must pre-register by calling 765-622-0103 or emailing [email protected]
Meeting Swinging Couples Near You Online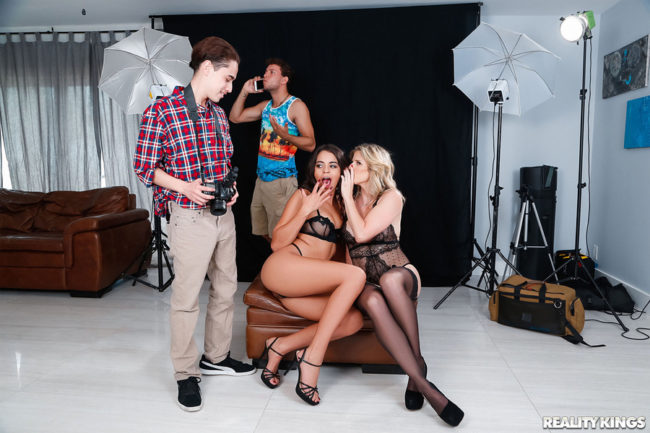 Some people can't get enough of the adult lifestyle club atmosphere. They may want to be a part of a big orgy, or love all the voyeurs and people watching that heightens their experience.
But we also know that group sex clubs are not for everyone, some reading this may prefer to have smaller private lifestyle parties and the easiest way to set those up is by using the internet. This can help you find other wife swapping couples in Indiana, or find kinky singles in the area for whatever you desire.
99 Flavors is part of the huge Adult Friend Finder Network. It is their swingers site, but if you sign up you get full access to the over 30 million active users on the full network worldwide.
Luckily AFF is most popular in North America, Europe and Australia which also happen to be the main areas around the world to find swingers clubs. If you want to meet swinging couples near you online 99 Flavors is going to give you as many options as you need.
Of course their will be more couples to swap with in Indianapolis than anywhere else, but you will find more around Fort Wayne, Evansville, or maybe even right next door.

Finishing Thoughts
We just wanted to share a few quick general adult lifestyle rules before we finish:
Visit their website before you go
RSVP if necessary
Take a shower and dress up or dress for the kinky theme
Socialize
Make sure you are wanted before you make a move
No always means no
Those are some pretty simple rules that will make all of the Indiana swapping couples in your orgy a lot happier, and you should have a better experience if you follow them as well. Nobody wants to be at a lifestyle party with a bunch of thirsty single men who don't know how to behave.
Buying a ticket into a libertine club doesn't mean you can have sex with every girl no matter what. There should be plenty of ladies who want to play, treat them with respect and you should all be happy.
We will try to keep this page as up to date as we can, if you need to let us know of any club closures or new clubs around email us at clubs4swingers at gmail.com. That is all the info we have on the subject, remember to check out 99 Flavors and Adult Friend Finder whenever you feel like having some fun with swapping couples near you but aren't up for going all the way to one of the best swingers clubs in Indiana.