Last updated on January 10th, 2020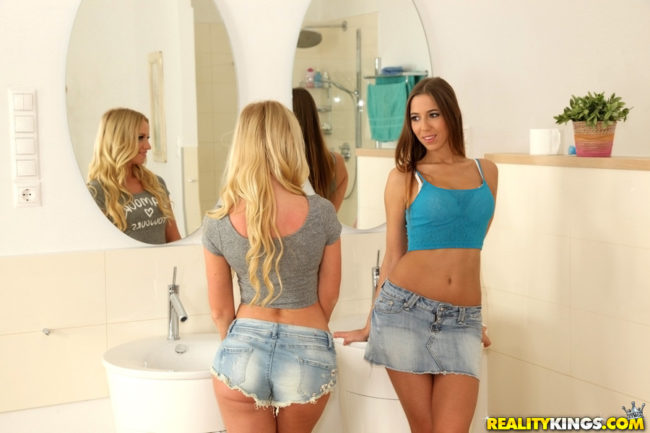 In today's post we are going to discuss the best swingers clubs in Amsterdam and more ways to meet sexy libertine couples for swapping in your area. The adult lifestyle certainly values its discretion, and for good reason.
You might be a long time veteran or a noob, either way you can figure out why finding reliable info can be so difficult. For some reason people have made sex a very taboo topic in modern society, though at least in this city that isn't as true.
In many places if a couple wants to switch from a simple missionary Monday to being a cuckold couple who invites a stranger over to bang the wife word can spread around quick. Just as people may gossip about visiting the best Amsterdam swingers clubs for an orgy, or throwing a private group sex party at a home or hotel.

We do have info to share about where to go for this swapping lifestyle plus we are going to talk about the live sex shows you can see here, but we are not going to overstep our bounds. If a club does not mention something on their website or social media it is not our job to do it for them.
But we will do our best to keep the information you find on our site as up to date as we can. When it comes to meeting lifestyle couples near you online one site in particular really stands out in this city.
If you wanted to read about all of the best swingers parties in the Netherlands we have covered all other towns around the country at that link. Remember that in this country they are often referred to as parenclubs if you are trying to do more research.
Best Clubs For Swingers In Amsterdam
Here is our list of best swingers clubs in Amsterdam:
Sameplace at Nassaukade 120
Club Paradise at Schaafstraat 26 A
Club Showboat at Lagedijk 328 in Zaandijk
It should be mentioned that is a list in somewhat of a geographical order, not a ranking. If what we listed here was not enough for you be sure to check out our posts on parenclubs in Belgium and Germany as well.
Now we will talk about each of these lifestyle clubs individually with links and more ways to contact them. Definitely look around a bit so that you know which club and which time is best to suit your personal needs.
Sameplace
Sameplace is a very kinky sex club in Amsterdam that has all kinds of erotic themes for their parties. Monday night is gay night for men only and they are open from 7pm to midnight.
The rest of the nights of the week all are welcome and they open at 9pm every night except Sundays when the parties are more in the day from 3pm to 9pm. Some of the themes for their orgies include:
Naked Nights
Squirting Parties
Couples Only Parties
Sometimes a special themed party may change the above listed opening hours and make sure to dress to the theme to fit in. This is also a very BDSM friendly parenclub as they have gloryholes, a dungeon, lots of sex toys and everything BDSM lovers need.
You can reach Parenclub Sameplace via email at or by calling 020-475-19-81, plus you can follow this Amsterdam swingers club on Facebook.
Club Paradise
While the above was more of a wild adult lifestyle sex party venue Club Paradise has more of an erotic sauna and spa theme to it. They are closed Monday through Wednesday but open up at 8pm Thursday through Saturday and from 3pm to midnight on Sundays.
Prices to enter are 50€ for couples, 25€ for single ladies and 80€ for single men. On Sundays couples are free to enter, ladies are only charged 10€ and men 60€. Bring cash because no credit cards are allowed.
Give them a call at +31-0-20-637-34-16 or send Club Paradise a message at this link.
Club Showboat
Club Showboat has been up and running in Zaandifk since 1997. They have all sorts of kinky themed rooms like a jail cell, fully equipped BDSM dungeon, sexy sauna and a nightclub upstairs.
They have kinky parties like a Milk & Chocolate theme for interracial swingers in Amsterdam, or SM Fetish nights for those who love BDSM. Every 1st and 3rd Friday are gang bang nights and on the 4th Friday of each month they have a big bi-sexual party.
The opening hours at Club Showboat vary quite a bit, they are often open in the day from 2pm to 8pm and then again from 9pm to 4am. Coupes and ladies can enter free but have a drink minimum, single men must pay 50€ plus have a drink minimum.
You can follow this parenclub on Facebook, email Club Showboat at [email protected], or you can hire their private taxi by calling +31-0-630-881-481.
Live Sex Clubs
We aren't going to dive too deep into Amsterdam's live sex clubs as they are more for voyeurism than partaking in the action. Sex clubs like Casa Rosso, Moulin Rouge, and Bannebar can be a lot of fun if you like watching others have sex, but you are unlikely to get any action yourself.
Meet Swinging Couples Near You Online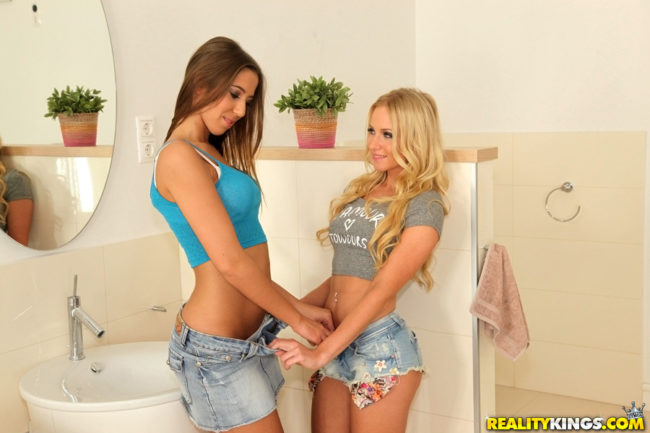 Unfortunately not everyone has the time it takes to drive for hours every time they want to have a little fun. How nice would it be if you could contact other wife swapping couples near you online and set up some private sex parties whenever you felt like it.
Depending on what you are into this could mean finding a cuckold couple so you can go have sex with the wife, or a few kinky people in your area for a private home group sex party. Others may prefer to find as many swinging couples in Amsterdam online to set up your own hotel takeovers or throw large parties at your home.
We bet you have seen ads for Adult Friend Finder before, but did you know they have over 30 million active members worldwide? On top of that this city has as many users on AFF as any other across the globe.
What you may not know is that they also have a sister site set up for couple swapping and orgies called 99 Flavors. When you sign up you can message all the swingers near you on the site, plus you get free access to the entire Adult Friend Finder network.
For those hoping to find others in the adult lifestyle near them 99 Flavors is the best resource you will get.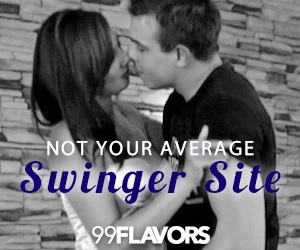 Random Thoughts & Tips
We are almost done guys, but let's quickly talk about some simple rules to help all involved have as much fun as possible. If you visit a swingers club always:
Visit the swingers clubs website before you go
RSVP if necessary
Dress up according to the theme of the sex party
Mingle and be part of the party
No means no
Don't force your way into a situation where you aren't wanted
Guess what guys, most of those are directed towards you. If a woman wants to walk around blowing everyone at the parenclub who is going to mind? But guys, you need to not overstep your bounds.
Make sure you don't get so drunk that you can't control yourself, and don't be the creepy guy who hides in the shadows waiting to pounce.  We will try to keep this adult lifestyle page as up to date as we can, if you need to let us know of any libertine club closures or new clubs around email us at clubs4swingers at gmail.com.
Now that you know about all of the best swingers clubs in Amsterdam plus how to meet kinky couples for swapping near you on 99 Flavors you are ready to make this happen.