Last updated on January 10th, 2020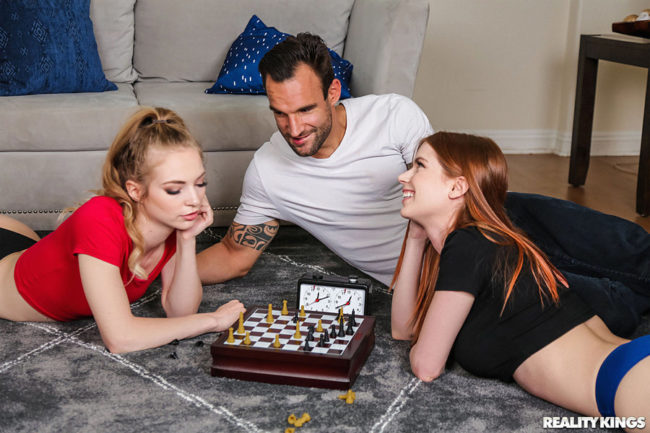 In today's post we are going to discuss the best swingers clubs in Tennessee and more ways to meet libertine couples for swapping in this area of the country. The adult lifestyle really values its discretion, and for very good reason.
It doesn't matter if you are a newbie or have been in the scene for a while you know why finding reliable info can be so difficult. For some reason people have made sex a very taboo topic these days to the detriment of all of us.
If a couple wants to switch from a standard missionary Tuesday night to being a cuckold couple who invites a stranger over to bang the wife who is anyone else to judge? Unfortunately some people will but oh well, you can still visit the best Tennessee swingers clubs for an orgy, or throw a private group sex party at a home or hotel.

We do have plenty of information to share about where to go for this swapping lifestyle, but we are not going to overstep our bounds. If one of these clubs does not mention something on their website or social media who are we to do so?
With that said we will do our best to keep the info you find on our site as up to date as we can. When it comes to meeting swingers near you online you will have more options in bigger cities like Nashville and Tennessee but you might just find some anywhere in America.
Best Clubs For Swingers In Tennessee
Here is our list of best swingers clubs in Tennessee:
Menages Club at 701 Drexel Street in Nashville
Genesis Club at 5367 Knight Arnold Rd in Memphis
Pandoras Forest at 80 Timberline Rd in Crossville
Destiny Social Club at 1028 Williamson Chapel Road in Maryville
Eros Knoxville at 1201 Hilton Road
Southeast Swinging
Club Crave
The Social Club
It should be mentioned that is more like a list in a bit of a geographical order, not a ranking. We have also listed the top lifestyle clubs and sex parties in nearby states like:
Here is a quick breakdown on each of these clubs or libertine groups with links and more ways to contact them. Definitely do a bit more research so you know which club and which time is best to suit your personal needs.
Menages Club
Menages Club is the only Nashville swingers club that we know of and it is open Thursday through Saturday nights at 8pm. Thursday night is their Hot Wives Club for anyone who wants to meet cuckolding couples in Tennessee.
You need to pay a $25 fee to apply to become a member, then the membership prices are $15 for one week or $30 monthly. Follow this adult lifestyle club on Twitter and Facebook plus you can contact the Nashville Menages Club by emailing [email protected] or calling 615-742-3705.
Genesis Club
The only couple swapping club in Memphis is Genesis. This is a cash only venue so do not show up hoping to pay by credit card.
Membership fees are $85 for couples, $30 for single ladies and $90 for single men. Entry fees are $40 for couples, $15 for single women and $65 for single men.
There are also cheaper one night visitors memberships if you don't want to sign up long term. You can email the Genesis swingers club in Memphis at [email protected]
Pandora's Forest
Located in Crossville you can find Pandora's Forest which is like a combination of nudist resort and swingers club. The adult lifestyle parties mostly run on weekend nights but they have other special events as well.
Entry fees are $40 for swapping couples from Sunday through Thursday or $60 on Fridays and Saturdays. You will also need to pay a membership fee but they have a small $10 1 week option.
You can also rent a room in the lodge for $120 a night if you want to stay over, or this Tennessee naturists resort has cheaper camping and RV options.  Follow Pandora's Forest on Twitter or Facebook, plus you can call them at 931-277-3077 or email them here [email protected]
Destiny Social Club
Over in Maryville you can find the Destiny Social Club which is open every Friday and Saturday night at 8pm. Yearly memberships will cost couples or single men $120 while single ladies will pay $50.
Destiny Social Club is byob so remember that. Email them via [email protected] to RSVP or learn more.
Eros Knoxville
The best and only swingers club in Knoxville that we know of is the Eros Club. Their group sex parties are mostly on weekends and $30 will get you a 2 month membership.
Their sexy Friday night parties are $25 for couples and men or $5 for single ladies. On Saturdays couples will be asked to pay $55 while single women are charged $15 and single guys $75.
Email Eros Knoxville at [email protected] or call them here 865-686-5014.
Southeast Swinging
As the name says this is a swingers group for couple swapping in the Southeast. They do not share much on their website, but you can email Southeast Swinging at [email protected] to learn more.
Club Crave
Another Tennessee swingers club that is pretty private is Club Crave. Email them at [email protected] to find out more.
The Social Club
The Social Club is currently in the process of changing venues but they plan to open up their new adult lifestyle club soon. You can email them at [email protected], but they also want you to know about the group sex parties in Anderson, Indiana at Shenanigans.
Meet Swinging Couples Near You Online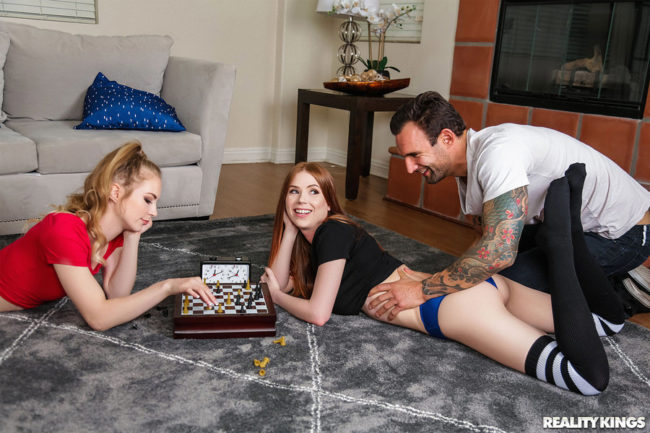 The unfortunate truth is that there aren't swingers clubs in every city and not everyone has the time it takes to drive for hours every time they want to enjoy the lifestyle. Wouldn't it be nice if you could just contact other wife swapping couples near you and set up some private sex parties when it suits your needs?
Some may prefer to meet a cuckold couple so they can go have sex with the wife, or to find a few kinky people in the area to set up a private home group sex party with. Then others out there are probably interested in contacting as many swinging couples in Tennessee online to set up their own hotel takeovers or throw events at their home.
You guys have seen ads for Adult Friend Finder before right? Did you know they have over 30 million active members worldwide? You may not realize that this site is most popular in places where swinging is also popular like North America, Europe, and Australia.
They also have their own site set up specifically for couple swapping and orgies called 99 Flavors. When you sign up you can message all the swingers near you on the site, plus you gain full access to the whole Adult Friend Finder network.
For those hoping to find others in the adult lifestyle near them 99 Flavors is the best resource you will get. Cities like Memphis and Nashville will have the most couples on them, but some smaller towns do also.

Random Thoughts & Tips
We are almost done with this post but before we finish let's quickly talk about some simple rules to help all involved get the most out of the experience. If you visit a swingers club be sure to:
Visit the swingers clubs website before you go
RSVP if necessary
Dress up according to the theme of the sex party
Mingle and be part of the party
No means no
Don't force your way into a situation where you aren't wanted
It doesn't take a rocket scientist to realize that those rules are directed at single men. If a lady wants to walk around blowing everyone who is going to mind? Guys need to realize it doesn't work that way for us.
Make sure you don't get so drunk that you can't control yourself, and don't be the creepy guy who hides in the shadows waiting to pounce.  We will try to keep this adult lifestyle page as up to date as we can, if you need to let us know of any libertine club closures or new clubs around email us at clubs4swingers at gmail.com.
Now that you know about all of the best swingers clubs in Tennessee plus how to meet kinky couples for swapping in Nashville, Memphis, or anywhere near you on 99 Flavors you are ready to make this happen.