Last updated on January 9th, 2020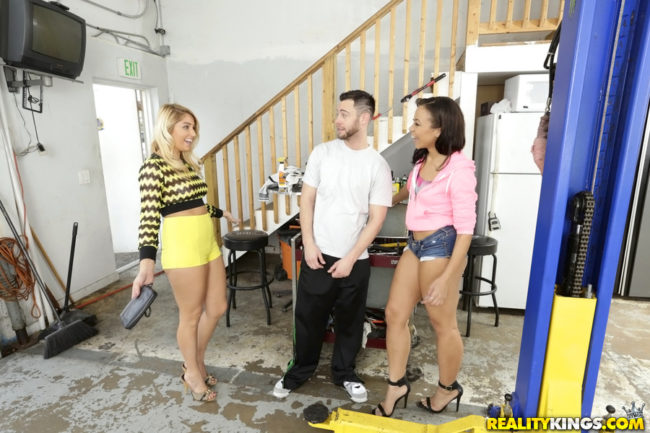 If you want to learn more about the best swingers clubs in Missouri and other ways to meet libertine couples for swapping near you then you found the right website! Those that have some experience in this adult lifestyle already know that finding out up to date information isn't easy.
Others that are new to the scene can probably figure out why. Sex is a very taboo topic in modern society, we aren't sure why but that is just how it is.
Now change a simple missionary Wednesday for a random pair to them being a cuckold couple who invites a stranger over to bang the wife and you can see where we are going. Most in the lifestyle are not going to want to know that they are interested in visiting the best swingers clubs in Missouri.

While we are about to share some info on the best places and ways to enjoy this couple swapping lifestyle we are also going to stay discreet as well. If a club is not promoting something on its own website or social media it is not our job to do so.
With all of that said Clubs4Swingers will do our best to keep the info you find here as up to date as we can. When it comes to meeting swingers near you online you will have more options in bigger cities like Kansas City and St Louis but you might just find some anywhere.
Best Clubs For Swingers In Missouri
Here is our list of best swingers clubs in Missouri in geographical order, not a ranking:
Trysts Secret Club Kansas City
The Spott Lifestyle & Swingers Club at 2111 Television Place in Kansas City
Shameless Grounds at 1901 Withnell Ave in St Louis
Life in Style St Louis
Missouri Lifestyles Club at the Lake of Ozarks
Springfield Social Club
Club Night Desires in Mount Vernon
You can also read more about swingers clubs in surrounding states like:
At this point we want to share brief write up on each libertine club plus give you links to visit their websites or other ways to contact them. Definitely do a bit more research on your own so that you know which club and which time is best to suit your personal needs.
Kansas City Swingers Clubs
Trysts Secret Club
Trysts Secret Club is one of two Kansas City swingers clubs that we know of. They really do not put a lot out on the internet, nor do most on this list, and we must respect that.
You can follow Trysts Secret Club on Twitter to learn about their upcoming schedule of orgies.
The Spott Lifestyle & Swingers Club
Located near Worlds of Fun The Spott Lifestyle & Swingers Club in Kansas City is open every Saturday from 8:30pm to 4am, and also the 2nd Friday of each month. Their price list varies by if you RSVP and if you are a past guest.
Couples generally pay between $25-$40, single ladies between $10-$20, and single males pay $30-$50. If a single male shows up after 10:30pm he must pay $75.
The best thing you can do is RSVP by calling The Spott KC at 816-686-1154 or emailing [email protected] to save yourself a little money. Follow The Spott on Twitter for more info.
St Louis Swingers Clubs
Shameless Grounds
Shameless Grounds is actually a café, but every 4th Friday of each month swapping couples in St Louis gather to meet new swingers. Throughout the week they also tackle sex related topics and have special nights for the LGBT community.
They also put on FemDom nights for those couples in Missouri interested in BDSM sex. Email Shameless Grounds at [email protected] or call 314-449-1240 to learn more.
Life in Style
Again not exactly and adult lifestyle club, Life in Style sets up home and hotel sex parties for swinging couples. You can follow this St Louis swingers group on Facebook or Twitter. There are more clubs in East St Louis like Sweet Bella's, but they aren't in the state.
Missouri Lifestyles Club
Missouri Lifestyles Club at the Lake of the Ozarks is an off site sex group that meets at hotels once a month. All of their orgies are byob so don't forget to pack a drink if you want one.
They put on cool themed events like sexy Toga Parties and Burlesque Bashes. Email Missouri Lifestyles Club at [email protected] or call them here 417-241-8055 to learn more.
Springfield Social Club
Like most on this list Springfield Social Club does not have one main venue. It is another adult lifestyle group for Springfield couples to swap and play together.
They usually meet the first Saturday of every month plus they have special sex parties on New Year's Eve, other events, and do adult lifestyle camping in July. You must pay a $25 membership fee on your first visit then couples pay $30 and single ladies pay $20.
Single men are not allowed at Springfield Social Club, they usually bring a sybian and sex swings to their orgies. Call 417-818-4995 or email [email protected] for more details and to RSVP which is a must if you want to party with them.
Club Night Desires
Located in Mount Vernon Club Night Desires is our last libertine club to mention. They have been meeting on the first Saturday of the month since 2010. Call Club Night Desires in Mount Vernon at 417-669-5897 or contact this Missouri swingers group here.
Meet Swinging Couples Near You Online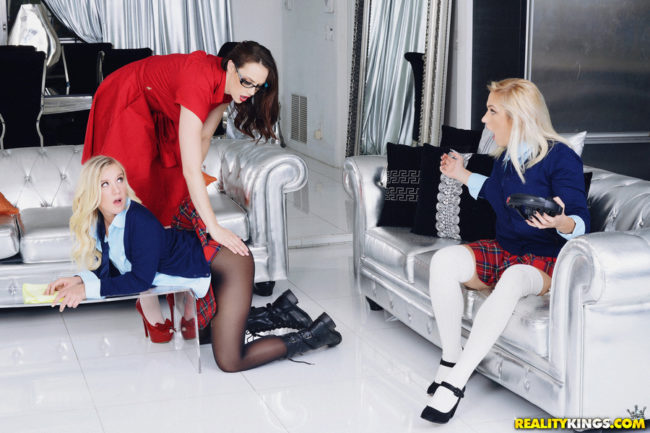 Not everyone has the time to drive to a swingers club every time they get the itch to enjoy some group sex. Plus it isn't like there are a ton of options all over the state making them easily accessible either.
Some of you may think it would be easier to contact other wife swapping couples near you and set up some private play dates in your area. This may be finding a cuckold couple so you can go have sex with the wife, or finding a few kinky people in your area to set up your own private home group sex party.
Others may be interested in tracking down as many swinging couples in Missouri online to set up your own hotel takeover. When it comes to meeting playmates online no matter what you want to achieve you can find plenty of others who want the same thing on Adult Friend Finder.
Certainly you have seen their ads before, but did you know they have over 30 million active members worldwide? And pretty much all of them come in the regions of the world where swinging is popular like North America, Australia and of course Europe.
Some may not be aware that they also a sister site set up specifically for couple swapping and orgies called 99 Flavors. When you sign up you can message all the swingers near you on the site, plus you get free access to the entire Adult Friend Finder network.
For people that want to find others in the adult lifestyle near them 99 Flavors is the best resource you will get. It is particularly loaded with people to set up play dates with in Kansas City and St Louis, but you can find them all over the state.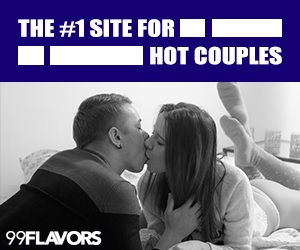 Random Thoughts & Tips
We are almost finished but before we go let's quickly talk about some simple rules to help all involved have a better time. If you are going to visit a swingers club:
Visit the swingers clubs website before you go
RSVP if necessary
Dress up according to the theme of the sex party
Mingle and be part of the party
No means no
Don't force your way into a situation where you aren't wanted
Let's face it guys, those rules are mostly targeted towards guys. If a lady wants to walk around riding and blowing every dick she sees no one is likely to complain.
Don't get so drunk that you lose self control, and don't be the creepy guy who hides in the shadows like a weirdo. The more you mingle the more doors and legs that will open up for you.
We will try to keep this adult lifestyle page as up to date as we can, if you need to let us know of any libertine club closures or new clubs around email us at clubs4swingers at gmail.com. Now that you know about all of the best swingers clubs in Missouri plus how to meet kinky couples for swapping near you on 99 Flavors you are ready to make this happen.