Last updated on January 10th, 2020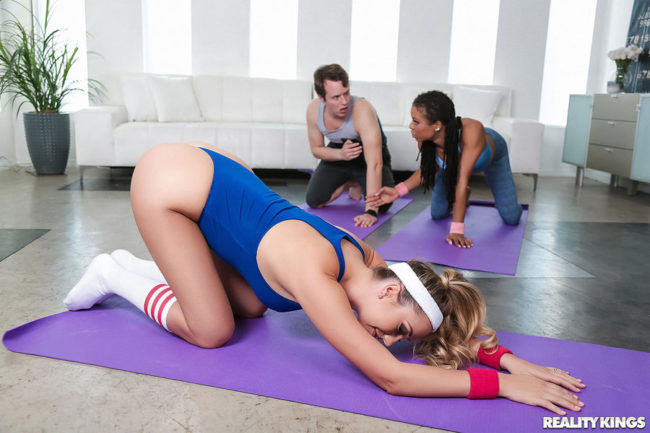 In today's post we will be discussing the best swingers clubs in London and more ways to meet libertine couples for swapping around the city. This adult lifestyle really values its discretion, and for good reason.
Veterans and noobs both can figure out why finding reliable info can be so difficult. For some reason people have made sex a taboo topic in modern society for seemingly no reason.
If a couple wants to switch from a simple missionary Thursday to being a cuckold couple who invites a stranger over to bang the wife word can spread around quick if the wrong people find out. Gossip can also occur about visiting the best London swingers clubs for an orgy, or throwing a private group sex party at a home or hotel.

Do not worry, we do have some info to share about where to go for this swapping lifestyle, but we are also going to respect the privacy of all involved. If a club does not mention something on their website or social media who are we to share it for them?
Our main goal is to keep the information here as up to date as possible. When it comes to meeting swingers near you online we have a great resource to tell you about that works very well in a huge city like this.
If you wanted to read about more swingers clubs around the United Kingdom that link has the scene covered in full.
Best Clubs For Swingers In London
Here is our list of best swingers clubs in London:
Le Boudoir
Our Place 4 Fun
Torture Garden
Hellfire Club at Gartside House, Harris Way, Sunbury-on-Thames
Heathrow Kestrel Naturist Spa at 422 Bath Road in Longford
Fever Parties
Skirt Club
It should be mentioned that was more of a list not really a ranking. We have also listed the top lifestyle clubs and sex parties in Scotland and France if you don't mind traveling for your fun.
At this point we want to share some more info on each of these clubs or libertine groups with links and more ways to contact them. It is highly recommended that you do some research so you know which club and which time is best to suit your personal needs.
Le Boudoir
Le Boudoir is definitely one of the top swingers clubs in London or anywhere in the UK. They throw group sex parties Thursday through Saturday nights plus the first Wednesday of each month.
Their Thursday orgies are greedy girls nights where you can find some of the best gang bangs in the city. Le Boudoir is very active on social media so you can follow them on:
Or you can send them a message at [email protected] or call this number for more details 07598 805117.
Our Place 4 Fun
If you wanted to visit one of the kinkiest sex clubs in the city then Our Place 4 Fun is where you need to be. They have a great dungeon with all of the latest BDSM equipment, dark rooms, grope rooms, and are always switching up the kinky themes for their adult lifestyle parties.
Sundays are their LGBT parties and you will find some of the hottest London transsexuals in attendance. Every third Thursday of the month are their BDSM group sex parties in collaboration with Paddles N Chainz.
Tuesdays are their butterfly events which are gang bangs. The Our Place 4 Fun sex parties generally start at 10pm and run late into the evening. Text them at 07986 303885 for more details.
Torture Garden
Torture Garden was opened in 1990 and claims to be the world's largest fetish club. We have not fact checked, but we also see no reason to doubt them.
They usually throw one BDSM sex party in London each month, and also have parties in other cities like New York and Los Angeles. As you can tell from the name their events have a BDSM theme, they also usually have live music and put on some sort of an erotic show.
For those looking for BDSM group play their monthly events are about as good as it gets. Torture Garden is also active on Facebook, Twitter and Instagram plus you can email them at [email protected] if you have additional questions.
Hellfire Club
Another LGBT friendly adult lifestyle club for your pleasure. They throw cool events like masquerade balls, XXX movie nights and more.
Prices to enter Hellfire Club vary by event and they give discounts to people who show up early or who are dressed to the theme of their sex parties. Couples usually pay between 30€ -50€ while single men are charged between 40€-60€ and single ladies 10€-30€.
Make sure to check the Hellfire Swingers Clubs website before you visit so you can get that discount for dressing up, and also because some events are for couples only or may have more of an LGBT theme. You can also follow them on:
Heathrow Kestrel Naturist Spa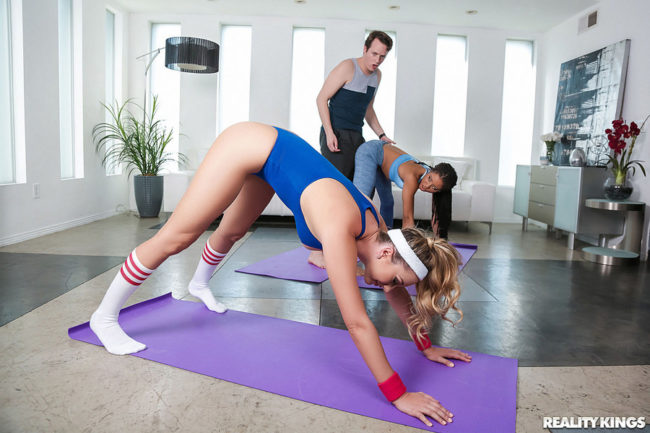 This is a dual threat adult lifestyle club that is a spa for nudists during the day and a swingers club after dark. You can definitely have a lot of fun at Heathrow Kestrel Naturist Spa.
They are open daily at 10.30am except Saturdays, when they open at 9.30pm for the Heathrow AbFab party for swapping couples. Generally this is a nude spa during the day and then at 6pm it switches over to the swingers club.
The prices to enter the spa are 10 pounds for single ladies, 30 for couples and 50 for single men. The sex parties at night cost 10 pounds for single ladies, couples 30 most nights but 50 on Saturdays, and single men pay 50 most nights or 60 on Fridays. No single men are allowed on Saturdays which are for swapping couples and single ladies only.
Monday nights are their bi-sexual parties and Wednesdays are nudist nights. You can follow Ab Fab Parties on Twitter, send an email to [email protected], or call 0770 256 7205.
Fever Parties
Fever Parties are for couples and single ladies 40 and under only. They throw nightclub, hotel, or home takeover events that usually start around 9pm.
For more info on their next group sex parties you can email [email protected], call 07795 849655, or check out their tweets.
Skirt Club
Skirt Club is another place that throws orgies in this city and many more all around the globe. They generally put on about 10 swingers parties in London a year, but the catch here is that these are lesbian sex parties for women only.
Check Skirt Club out on Twitter or Facebook, and if you need to get in contact you can email [email protected]
Meet Swinging Couples Near You Online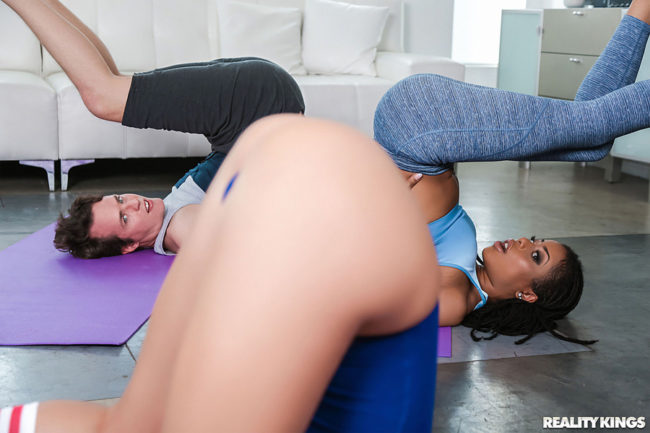 Unfortunately there aren't swingers clubs on every street corner and many people do not have the time or money it takes to visit them every time they want to partake in an orgy. Wouldn't it be nice if you could just contact other wife swapping couples near you and set up some private sex parties in your area?
Depending on what you enjoy this could mean finding a cuckold couple so you can go have sex with the wife, or finding a few kinky people in your area for a private home group sex party. Some may be interested in tracking down as many swinging couples in London online to set up your own hotel takeovers or throw events at your home.
Surely you have seen ads for Adult Friend Finder before, but did you know they have over 30 million active members worldwide? Not only that but London has as many active users as any city in the world!
To make things even better they also have a sister site set up specifically for couple swapping and orgies called 99 Flavors. When you sign up you can message all the swingers near you on the site, plus you get free access to the entire Adult Friend Finder network.
For those hoping to find others in the adult lifestyle near them 99 Flavors can help you as much as anything can.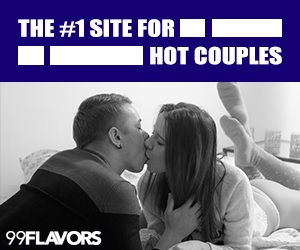 Random Thoughts & Tips
We are almost done guys, but before we finish let's quickly talk about some simple advice to help everyone have a more enjoyable experience. If you visit a swingers club always:
Visit the swingers clubs website before you go
RSVP if necessary
Dress up according to the theme of the sex party
Mingle and be part of the party
No means no
Don't force your way into a situation where you aren't wanted
As you can probably tell most of those rules are directed at single men. If a lady wants to walk around blowing everyone who is going to mind? Guys, you can't behave like that.
Make sure you don't get so drunk that you can't control yourself, and don't be the creepy guy who hides in the shadows waiting to pounce. We will do our best to keep this adult lifestyle page as up to date as we can, if you need to let us know of any libertine club closures or new places to party email us at clubs4swingers at gmail.com.
Now that you know about all of the best swingers clubs in London plus how to meet kinky couples for swapping near you on 99 Flavors you are ready to make this happen.