Last updated on January 9th, 2020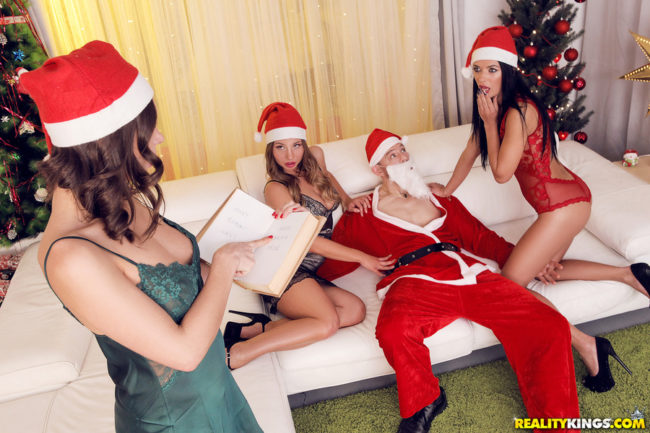 For those looking to find out info about the best swingers clubs in Poland and other ways to meet wife swapping couples near you around the country you are in the right place. Those in the adult lifestyle are already just how important being discreet is to most.
Libertine clubs don't want to put too much information online because they know their guests really like to keep things a secret as long as possible. We must respect that so we can only pass along the information that these Poland swingers clubs are already letting others know about.

There will also be some talk about how to meet wife swapping couples in your area online, as well as some kinky singles to set up your own group sex parties. There will be more options online in large cities like Warsaw, Krakow, Lodz and Gdansk but you never know where you might find someone that interests you.
Whether you are looking for some new BDSM play mates, a sexy wife to cuckold, or anyone open minded this post can help you find them.
Best Clubs For Swingers In Poland
Currently we think the best swingers clubs in Poland are:
Usta Swingers Club at Józefa Strusia 5 in Warsaw
Euphoria Swingers Club at Al. Piłsudskiego 220 in Marki, Warsaw
Lava Club at Beldan 2 in Warsaw
Bordeaux Club at plac Zwycięstwa 2 in Lodz
Jacuzzi Club & Resort at 83-020 Cedry Wielkie
That was a list, not a ranking, so it was not in any order other than we listed the libertine clubs in Warsaw first. We have already written about the options in nearby places like:
Now let's talk about each of these adult lifestyle clubs a bit. Be sure to visit their website or social media so you know which club and night are perfect for you.
Warsaw Swingers Clubs
Usta Swingers Club
The first of three in Warsaw Usta Swingers Clubs throws kinky events for their group sex parties like body painting, nude sushi, mask nights, gang bangs and more. There is also a lot of BDSM equipment so if you like bondage and torture you will love it here.
The club is open Wednesday nights from 9pm to 3am plus Friday and Saturday nights from 9pm to 6am. Single men must pay 200pln on Wednesday or 300 on weekend nights, single ladies are always free plus they get an open bar.
Swapping couples are charged 100 on Wednesdays and 200 on weekends. You must make a reservation for Usta Swingers Club in Warsaw by emailing [email protected] or calling +48 692 540 539 before you visit.
Euphoria Swingers Club
Located in Marki you can find the Euphoria Swingers Club. This Polish adult lifestyle club has both a sexy spa and sauna theme plus a nightclub. There are numerous group play areas spread across over 500 square meters.
Couples must pay 150pln, single men 200pln, and single ladies are free. Their sex parties run from 9pm to 5am on Thursday and Friday nights and have themes like, Sexy Schoolgirls, Hawaiian Luau Parties, plus they put on some of the best gang bangs in Poland.
You must book online via the Euphoria Swingers Clubs website before you can attend. If you need to contact them  then call +48 880-022-482.
Lava Club
Lava Club loves to put on all sorts of kinky themed sex parties, some that caught our eye are:
Bi-Ladies Night
Strap On Night
BDSM Sex Night
Mystery Night
Oral Sex Night
Plus many more. Prices vary depending on event, couples generally pay between 50pln-150 while single men are charged between 75-200. As usual single ladies are free to enter Lava Club.
Once again you must make a reservation by calling 790 811 892 or emailing [email protected], plus you can follow this Warsaw libertine club on Facebook.
Other Polish Lifestyle Clubs
Bordeaux Club in Lodz
The Bordeaux Club is the only swingers club in Lodz that we know of. They throw some good gang bangs, have bi-sexual parties, erotic game nights and more.
This is a very BDSM heavy club that has a BDSM cross, glory holes, sex swings, gynecological chairs and all sorts of sex toys. They are open Friday and Saturday nights from 10pm to 6am with no entry after 3am.
Couples pay 100 while single men pay 150 and ladies are free. To contact the Lodz Bordeaux Club you can email [email protected]
Jacuzzi Club
The Jacuzzi Club is located southeast of Gdansk. This is a giant swingers club with over 20,000 square feet that can hold over 250 people.
They have more than 25 play rooms including a giant orgy room for 30 people. They also have five different BDSM play rooms, a sybian, plus a pool.
The Jacuzzi Club near Gdansk even rents out rooms for the night if you just want to fall asleep after the sex parties. They are always open on weekends when single ladies pay 150pln, men pay 300 and couples pay 250.
They are also open on some weekdays and prices are cheaper then, but there isn't a set weekday schedule. You can follow the Jacuzzi Club on Twitter or Instagram plus they are available via phone at +48 503 897 855 and email at [email protected]
Meeting Swinging Couples Near You Online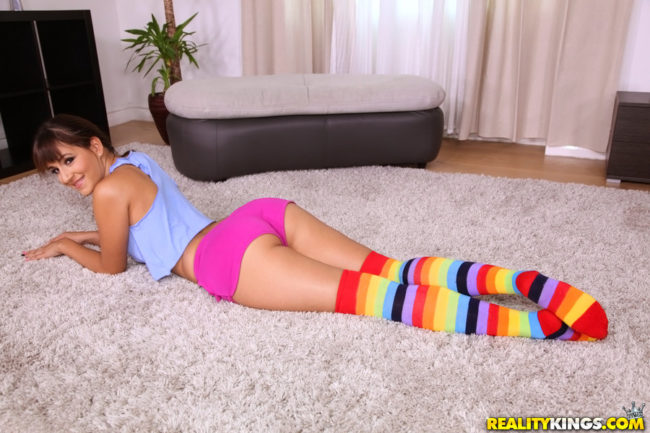 Many people out there love the adult lifestyle club atmosphere and just can't get enough of it. The voyeurism, the possibilities, and the whole orgy atmosphere are what life is all about.
But we also know that some reading this may prefer to have smaller private lifestyle parties and the easiest way to set those up is by meeting kinky couples or singles near you online. That way you can chat with other wife swapping couples in Poland and set up small swingers parties or massive orgies.
99 Flavors is part of the huge Adult Friend Finder Network. It is their swingers site, but if you sign up you get full access to the over 30 million active users on the entire network all across the globe.
Fortunately enough AFF is most popular in North America, Europe and Australia which also happen to be the main areas around the world where this adult lifestyle is popular. Isn't it nice when things actually make sense?
If you want to meet swinging couples near you online 99 Flavors and the full AFF network are going to open up more doors and legs for you than anything else can. Of course the biggest cities in the country like Warsaw, Krakow, Lodz and Gdansk will have the most users, but you might just find some anywhere.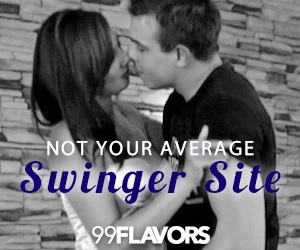 A Few Closing Thoughts
We just wanted to share a few quick general adult lifestyle rules before we finish:
Visit the clubs website before you go
RSVP if necessary
Take a shower and dress up or dress for the kinky theme
Socialize
Make sure you are wanted before you make a move
No always means no
Those seem like some pretty reasonable rules to follow right? If you do it will make all of the Poland swapping couples in the orgy a lot happier. The last thing people want to encounter at a libertine party with a bunch of thirsty single men who move around like savages.
Buying a ticket into a wife swapping club doesn't mean you are free to have sex with whoever you please. There should be plenty of ladies who want to play around, treat them with the respect they deserve and you will all have a much better time.
We will try to keep this page as up to date as we can, if you need to let us know of any club closures or new clubs around email us at clubs4swingers at gmail.com. That is all the info we have on the subject, remember to check out 99 Flavors and Adult Friend Finder whenever you feel like having some fun with swapping couples near you but aren't up for going all the way to one of the best swingers clubs in Poland. We know that if you aren't in Warsaw, Lodz or Gdansk there are not many other options around.