Last updated on January 10th, 2020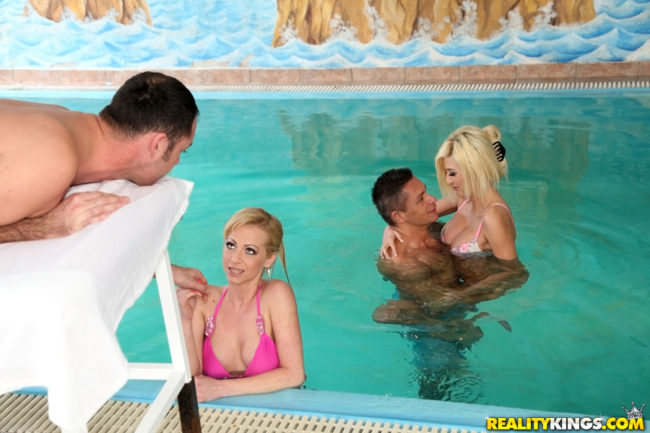 We are about to tell you all about the best swingers clubs in Russia plus other ways to meet wife swapping couples around the country. This adult lifestyle values its discretion and we are certainly going to be doing so as well.
You are likely already aware that Russia swingers clubs prefer to keep things as private as possible. Most cuckolding and swapping couples want to keep their business on the down low so we must all respect that.
Our goal here is to get you the best and most current information on all of the libertine clubs near you, while at the same time respecting others privacy. For that reason we will only be sharing any info that these places are already sharing on their own websites or social media.

We will begin by discussing the best swingers clubs before doing a brief write up on what participating in an orgy at one would be like. Once that is done we will talk about some ways to meet couples for swapping in Russia online which will be easier in big cities like Moscow, Saint Petersburg, Novosibirsk and Yekaterinburg but you can find them spread out all over the region.
If you are new to this adult lifestyle stick around til the end for some quick and simple rules that will help all involved have a better time. One thing we quickly want to note is that in this country gay and bi-sexual men are not as free to be open as they are in most places around the world these days.
Expect to see some public girl on girl action, but guys need to be more cautious if they want to experiment with other guys.
Best Clubs For Swingers In Russia
Here is a list of the best swingers clubs in Russia:
Club Nuans at 38 Kastanaevskaya in Moscow
Swingerclub Vintage at Panfilova, d.12 in Moscow
Oranjad at Sushevskaya, 8 in Moscow
Beauty & The Beast at st. Marata, d. 75, m. Zvenigorodskaya in Saint Petersburg
Fortuna in Saint Petersburg
Larisa's Club at Kazanskaya Street, House 5 in Saint Petersburg
In Team in Saint Petersburg
Terra Club in Yekaterinburg
Yulia Varra's Tantra Club
Remember that was a list, not a ranking, so it wasn't in any particular order other than loosely based on geography. We have also listed the best clubs for swingers in Poland, Romania, and all around Europe if you want to travel for the hobby.
At this point we want to give a brief write up on each of these libertine clubs, we suggest you take the links to their websites before you visit so you know which of their future sex parties sounds best for you.
Moscow Swingers Clubs
Club Nuans
The first of a few swingers clubs in Moscow is Club Nuans. They are open Tuesday, Thursday, Friday and Saturday nights from 10pm until very late into the evening.  On Tuesday, Wednesday and Thursday couples pay 1,500 rubles while single men are charged 7,000 and single ladies are free.
On weekend nights couples are charged 2,500 while single men are only allowed if they are members, ladies are once again free to enter. This club is conveniently located near the Filevskiy Park Metro Station.
You can email Club Nuans at [email protected] or call +7-926-121-77-00 for more info.
Swingerclub Vintage
Also in Moscow is Swingerclub Vintage, and much like the above club single women are free to enter, and they are also open similar days of the week. Tuesday, Wednesday and Thursday nights the sex parties start at 10pm and couples are charged 500 rubles before 11pm or 1,000 after.
Single men will be charged 5,000 on weekdays. On Friday and Saturday nights they also open at 10pm, on Fridays couples are charged 3,000 before 11pm and 4,000 after while men pay 10,000.
Saturdays the fee for couples is 2,500 before 11pm and 3,500 after and men need to pay 9,000. Sunday they are open from 8pm to 2am and the prices are the same as the weekdays.
You must RSVP before visiting Vintage by calling +7-499-499-25-03 or emailing [email protected], if you don't speak any Russian then contact Swingerclub Vintage on Telegram @Vintage_Support for their English speaking support. You can also follow this Moscow adult lifestyle club on VK.
Oranjad
Oranjad couple swapping club is very private and does not put out much info on their orgies. You can email them at [email protected] or call +7-495-374-66-03 to make sure that ORanjad will be open on the night you plan to attend.
Lifestyle Clubs In Saint Petersburg
Beauty & The Beast
Beauty & The Beast is more like a sexy sauna party most of the time, particularly on Friday nights when their orgies run from 7:30pm to 11:30pm. Sometimes you get more of a Saint Petersburg swingers club vibe on Saturday nights when they have more of a nightclub setting.
The Friday spa parties should run every week, the Saturday night parties are less frequent but are from 11pm to 6am if they are going on. Prices to enter are 1,000 rubles for couples or 2,500 for single men, ladies are free.
If they are having a Saturday sex party men only pay 2,000. This is an 18+ club but single men must be 25 or over to attend.
You must call this number to register 8-911-218-72-19, plus you can follow Beauty & The Beast on Facebook.
Fortuna
Another good lifestyle club in Saint Petersburg, this time Fortuna. Russian couples have been swinging at Fortuna for almost a decade. Like the above they have both a sexy sauna or nightclub atmosphere depending on the night.
They also host some of the best gang bangs in Russia a couple nights a month. Email Fortuna at [email protected] or you can reach them at +7-911-927-7419.
Larisa's Club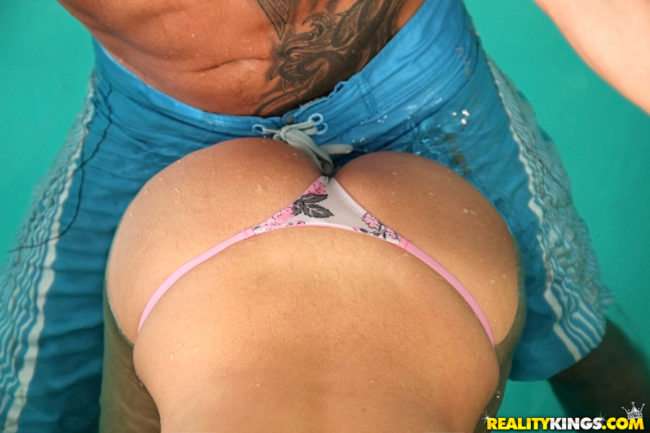 Larisa's Club hosts VIP Sauna parties every Thursday from 7pm to 10:30pm. Couples and single men are charged 4,000 rubles while single women must pay 1,000.
Contact Larisa's Club via [email protected] or +7-965-066-66-88.
In Team
In Team hosts roaming swingers parties in Saint Petersburg at various saunas, nightclubs, bars, and hotels around the city. They do not have a set schedule but they meet many Wednesday nights from 7:30pm to 11:30pm when couples pay 2,000 rubles and single men are charged 3,000.
Like is often the case ladies are free. They also have Thursday night parties from 9pm to 1am and for these couples are free and single men are charged 2,000. The prices are the same when they throw Friday or Saturday night orgies.
You can email the In Team Russia libertine club at [email protected] or call +7-981-797-89-88.
More Clubs Around Russia
Terra Club In Yekaterinburg
Terra Club has an on-site swingers club in Yekaterinburg plus they host more roaming sex parties in Russian cities like Chelyabinsk, Tyumen, Novosibirsk, Sochi and more. At the Yekaterinburg libertine club they are open Thursdays from 8pm to midnight, plus Fridays and Saturdays from 10pm to 4am.
They like to charge in advance and we must admit we cannot vouch for them. Sign up at your own risk, memberships will cost couples 5,000 rubles, men 7,000 and ladies 1,000.
Entry fees vary by event. You can follow these Russian swingers parties on VK and Instagram, or Terra Club in Yekaterinburg and other cities are available via email at [email protected] and at this Whatsapp number +7-912-296-96-91.
Yulia Varra's Tantra Club
Yulia Varra's Tantra Club has branches in Moscow, Saint Petersburg, Volograd and Krasnodar. This is not a full time swingers club, but they do throw some wife swapping parties from time to time.
They also have classes to teach tantric sex or for people to learn how to perfect their oral sex techniques. You can email Yulia Varra's Tantra Club at [email protected] for more details.
Meet Swinging Couples Near You Online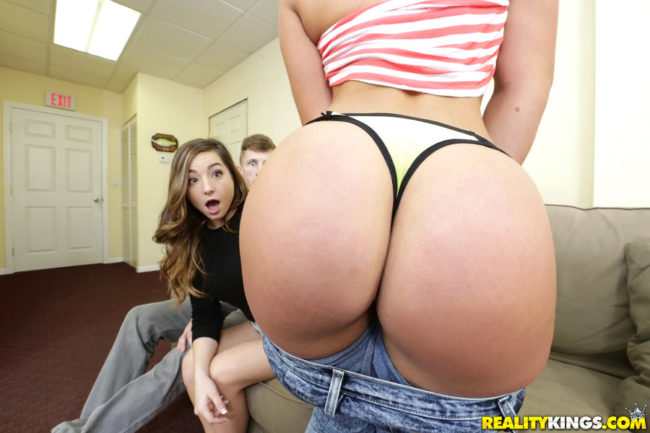 Swingers clubs can be a lot of fun but driving to one is not your only option. We know that some of you reading this may want to go to the lifestyle clubs but don't have the time or money to make it happen as often as you wish.
Don't sweat it, there are other ways for you to meet swapping couples in your area and our favorite way to do it is by using the internet. That way you can not only contact all of the swapping couples in your area, you can also message them all around the world. You can invite singles over for threesomes, set up your own private sex parties, find cuckolding wives for your couple play, throw BDSM meet ups or frankly do whatever you feel like.
It is sort of like a one stop shop to satisfy your kinky desires and it can really take your bedroom experience to the next level. Large cities like Moscow, Saint Petersburg, Novosibirsk and Yekaterinburg will have the most users online, but new couples are looking for playmates all the time.
Final Thoughts & Tips
Now that you know about all of the best adult lifestyle clubs we also wanted to share a few simple rules to help you and all others have a more enjoyable experience. They would be:
Visit the swingers clubs website before you visit
Contact them if you need to RSVP
Take a shower and dress up, or dress to the sexy theme
Be part of the party and mingle
Don't force yourself where you aren't wanted
No ALWAYS means no
As you can tell those rules are mostly directed towards the single men who want to go to these Russia swingers clubs. A guy walking around forcing his dick wherever he wants is just going to kill the mood entirely.
A girl walking around sticking her titties in faces and sucking every dick she sees will not have the same negative effect. Look guys, this is pretty simple, don't consider lifestyle clubs as an easy place to get laid with whoever you want.
Be a part of the party, mingle, and have your fun with others who want to reciprocate. Remember that if you are a guy considering having a gay or bi-sexual experience at one of these clubs that this part of the world does not think of homosexuality the same way as most places do currently.
We will try to keep this page as up to date as we can, if you need to let us know of any club closures or new libertine clubs around email us at clubs4swingers at gmail.com. If the whole group sex club scene doesn't sound right at this point you might have more fun setting up your own private orgies online.
We are currently looking for a good online site to promote in this country, email us at the above email if you are a legit network that has users and we will look into it. Now you know all about the best swingers clubs in Russia and how to meet kinky couples for swapping near you, we hope you have a great time!