Last updated on January 10th, 2020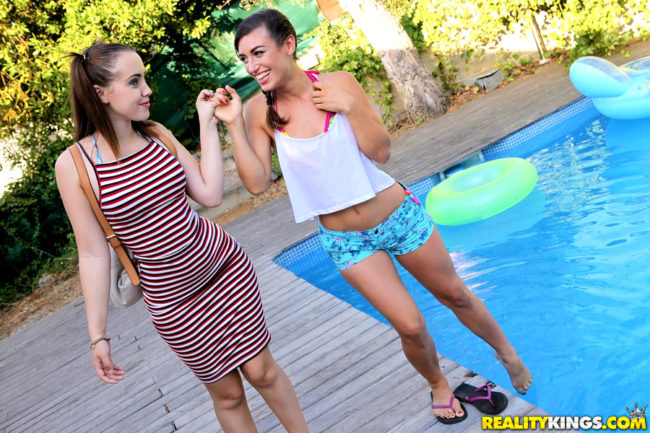 We have a lot to talk about when it comes to the best swingers clubs in Austria and in addition we will mention some other ways to meet wife swapping couples in your area. If you were looking for swingers parties in Vienna we covered them at that link, we felt it was better to split the posts up so they didn't run on too long.
Being discreet is a huge part of this adult lifestyle for all involved, as most know Austria swingers clubs prefer to keep things on the down low and it is easy to understand why. Most cuckolding and swapping couples want to keep their business as private as possible, just as we all do.

While our goal here is to give you the most up to date information possible on all of the libertine clubs in the area, we also must respect people's privacy at all times. For that reason we will only be passing on info that these places are already sharing on their own websites or social media.
We will begin by discussing the best couple swapping clubs around the country before sharing a brief write up on what you may expect from their orgies. Once that is done we will discuss how you can meet couples for swapping in Austria online which will be easier in big cities like Vienna, Graz, and Linz but you can find them spread out all over the country and continent.
If you are new to the wife swapping scene stay around for some quick and simple rules at the end that will help all involved have a better time.
Best Clubs For Swingers In Austria
Here is a list of the best swingers clubs in Austria:
Coronita at Eggenberger Allee 1-3 in Graz
Verein Swingerclub Mon Paradiso at Frachtengasse 5 in Graz
Swingers Club Cocoletta at Villacher Str. 67 in Klagenfurt am Wörthersee
Caribik at Seisenegg 14 in Seisenegg
WS Club Pattaya at Zeiling 3 in Gampern
Remember that was a list, not a ranking, so it wasn't in any particular order. We have also listed the best swingers clubs near you in countries or major cities if you are looking for more adult lifestyle parties to attend:
Now let's talk about each of these libertine clubs individually. We suggest you take the links to their websites before you visit so you know which of their upcoming parties sounds best for you.
Coronita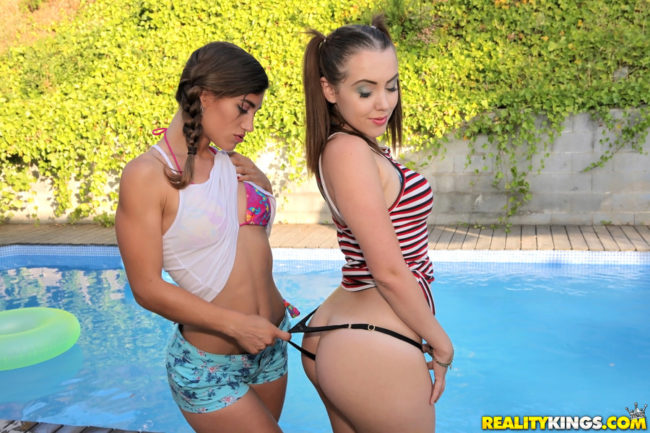 The first of two swingers clubs in Graz we will discuss is Coronita. They are open Thursday nights from 7pm to 1am plus Friday and Saturday nights from 8pm to 4am.
Prices vary by night, on Thursdays entry fees are 10 euros for single ladies, 45 for couples and single men pay 70. On Fridays ladies pay 10 again while single men pay 75 and couples rates vary by age. On Fridays couples under 40 pay 45, couples over 30 pay 65.
On Saturdays it is 10 for ladies, 60 for couples and 8 for men. Every last Saturday of the month is for Austrian swapping couples only at Coronita, no singles will be allowed.
This club has a very nice BDSM play area for those who enjoy BDSM orgies. Club Coronita is active on Facebook or you can send an email to [email protected] for more details.
Verein Swingerclub Mon Paradiso
Another place for group sex in Graz is Verein Swingerclub Mon Paradiso. This is also a good spot for any voyeurs as they have peep holes so that you can view the sex party discreetly.
There is also a gynecological chair, and this is a very LGBT friendly club that is extremely transgender inclusive. If you wanted to have sex with a transgender in Austria it will be harder to find a better spot than this, particularly for their Monday night LGBT and trans parties.
Those Monday parties at Mon Paradiso run from 6pm to 11pm, couples or trans pay 40 euros to enter while single men pay 60 and single ladies are always free to enter. On Thursdays their sex parties run from 3pm to midnight and the entry prices are 40 for couples or 60 for single men.
On Fridays and Saturdays the parties begin at 8pm, Friday nights couples pay 40 and single men pay 60, on Saturdays couples pay 50 and men pay 70. You can email Verein Swingerclub Mon Paradiso in Graz at [email protected] or reach them via phone at +436644242205.
Swingers Club Cocoletta
Swingers Club Cocoletta in Klagenfurt am Wörthersee is open on Wednesday night from 5pm to midnight when single men pay 60 euros and couples pay 40. They are also open on Saturdays from 8pm to 2am and men pay 70 or couples pay 50, single ladies enter free.
Cocoletta does not share a lot of information online but you can email them at [email protected] or call +43-0-664-59-69-663 to ask more.
Caribik
Adult lifestyle club Caribik in Seisenegg is more like a nudist and swingers sauna for couples in Austria to swap. Every 2nd and 4th Thursday they throw gang bangs, and Wednesday night they have orgies that feature transsexuals.
Wednesdays they are open from 7pm to 1am, Thursday they are open from 5pm to 11pm, plus Friday and Saturday nights they are open from 8pm to 3am. Entry fees vary and weekends are a little more expensive, single men may pay anywhere from 64 to 79 euros while couples are charged between 44 and 59.
Transgenders are charged 15 on Wednesdays or 30 on other nights and single ladies are always charged 10. You can reach Caribik via [email protected] or +43-0-7472-64711.
WS Club Pattaya
Our last swingers club in Austria to discuss is WS Club Pattaya. This adult lifestyle party venue is also very discreet, all they really share is that single girls enter for free, single men are charged 80 euros and couples 43.
WS Club Pattaya is located in Gampern and you can reach them via [email protected]
Meet Swinging Couples Near You Online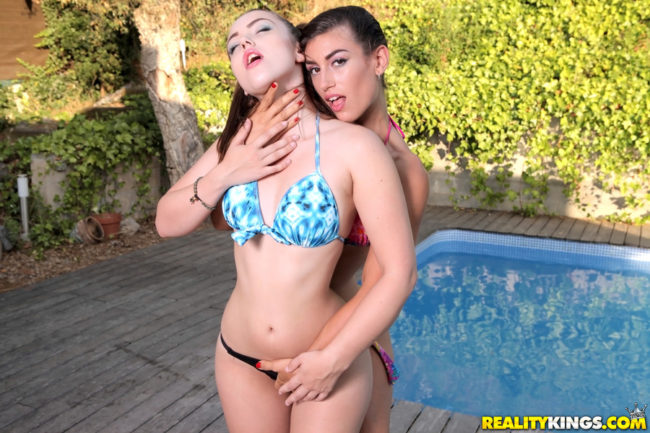 Any of the above listed swingers clubs can be a lot of fun on the right night but we realize that they are not for everyone. We also know that many would love to be able to go to the lifestyle clubs more often but don't have the time or money to make it happen as often as they like.
Fortunately there are other ways for you to meet swapping couples near you and our favorite way to do it is online by using 99 Flavors. If you have never heard of that site before it is a branch of Adult Friend Finder which has over 30 million active members worldwide.
AFF is mostly used in a few regions of the world like Europe, the US and Australia which just happen to be where libertine clubs are also popular, go figure.  When you sign up to meet swinging couples on 99 Flavors you also get access to the entire network.
That means you can contact all of the swapping couples in your area, plus anyone who uses Adult Friend Finder as well. That way you can set up your own private BDSM sex parties, invite singles over for threesomes, find cuckolding couples and bang the wife or do whatever you feel like.
No site out there is better for anyone who wants to have sex and not enter into a relationship to do so.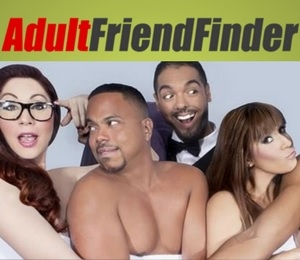 Final Thoughts & Tips
Before we leave you there are a few simple rules to help you and all others in the adult lifestyle have a better time that we would like to discuss:
Visit the swingers clubs website before you visit
Contact them if you need to RSVP
Take a shower and dress up, or dress to the sexy theme
Be part of the party and mingle
Don't force yourself where you aren't wanted
No ALWAYS means no
As you can probably tell most of those rules are targeted towards the single men who want to go to the Austria swingers clubs. Nobody wants to be at an orgy with a bunch of thirsty single men who try to stick their dick wherever they please.
A girl can walk around and suck every dick she wants and no one is going to mind. Guys, this is pretty easy, don't view buying a ticket into a lifestyle club as a ticket into every girls panties that is inside.
Be a part of the party, mingle, and have your fun with the people who also want to have fun with you. We will try to keep this page as up to date as we can, if you need to let us know of any club closures or new libertine clubs around email us at clubs4swingers at gmail.com.
If the whole group sex club scene doesn't sound right at this point you might have more fun setting up your own private orgies by using 99 Flavors, or just meet some kinky people near you on Adult Friend Finder for some 1 on 1 fun.
Now you know all about the best swingers clubs in Austria and how to meet kinky couples for swapping near you, we hope you have a great time!