Last updated on January 10th, 2020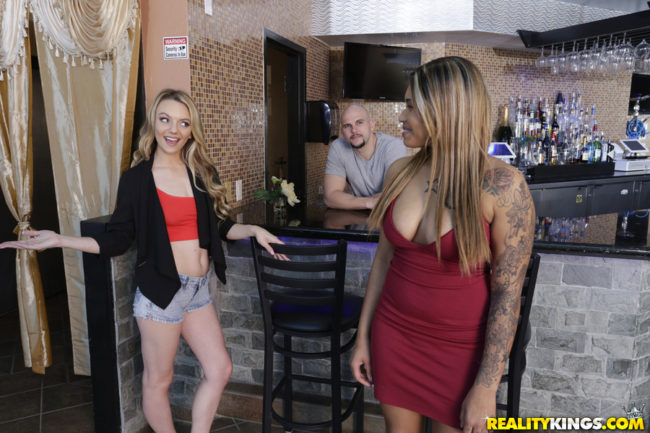 If you came here to learn about the best swingers clubs in Italy and more options for meeting wife swapping couples near you then you have found the right site. You likely already know that Italy swingers clubs are extremely private and do not share a ton online.
The main reason for that is because most cuckolding and swapping couples want to keep their business as private as possible. These transgressive clubs know that if they start sharing too much online they will eventually out someone and start to lose customers.
Our goal here is to share the best and most up to date information on all of the libertine clubs in the area, but we also must respect everyone's privacy while doing so. For that reason we must only share info that these sex clubs and parties are already sharing on their own websites or social media.

We do want to point out that we have already written separate posts on swingers clubs in Rome, Milan, and Turin at those links. If we included all of those clubs here we would have ended up writing a book and not a blog post.
We will start this off by discussing the best adult lifestyle clubs before sharing a brief write up on participating in an orgy at one may be like. Once that is done we will share some strategies on how to meet couples for swapping in Italy online which will be easier in big cities like Rome, Milan, Naples, Turin and Palermo but you can find them spread out all over Western Europe.
Those that are new to transgressive sex parties should stay around for the end when some quick and simple rules will be shared that will help all involved have a better time.
Best Clubs For Swingers In Italy
Here is a list of the best swingers clubs in Italy:
New Club Glamour at Strada Provinciale per Nola, 77 in Naples
Krystal Club Prive at Via Ludovico Lazzaro Zamenhof 442 in Vicenza
Elite Club Exclusive Naturist Spa at Via Benvenuto da Carturo 6 in Cittadella
Glam & Chic Club Prive at SS 96 Km 113 in Bari
Rendez Vous Club Prive at Via Tommaso Giovanni Albinoni 44 in Misano Adriatico
Le Sabbie Nere at Via-Pecorelle 37 in Nicolosi
Olimpo 2 at Contrada Via Fratte in Avellino
Isinto Club at Via Trevisago 40 in Manerba del Garda
The Club Prive at Via Mantova 53 in Lonato del Garda
Flirt Club Prive on Via Cassia Veientana at Bracciano Lake
It is important to note that was a list, not a ranking, so it wasn't in any particular order. We have also listed the best libertine clubs in France, Austria and Switzerland if you are up for traveling a bit.
At this point we will be sharing a brief write up on each of these libertine clubs, we suggest you take the links to their websites before you visit so you know which of their upcoming parties sounds best for you.
New Club Glamour
The best swingers club in Naples is New Club Glamour which is open from 10pm to 3am every day except for Saturday nights when their orgies run until 5am. This is a byob adult lifestyle club so bring your own drinks if you want to imbibe.
They have sexy sauna parties and a kinky fetish room for those interested in sex toys and BDSM. You can follow the New Club Glamour Naples libertine club here or you can contact them by messaging [email protected] or calling 339-753-1452.
Krystal Club Prive
Located a half hour from Venice is Krystal Club Prive in Vicenza and it is also only about 40 minutes from Lake Garda. This is a large transgressive club with over 1,500 square meters of play area.
You can learn more about their upcoming group sex parties on Facebook or Instagram plus you can email Krystal Club Prive at [email protected]  or call them at +39-331-243-4209.
Elite Club Exclusive Naturist Spa
As the name suggests Elite Club Exclusive Naturist Spa in Cittadela is a great place for naturists in Italy to indulge in the lifestyle. They put on some of the best nudist parties this country has to offer.
They are open from 2pm to 2am every day of the week, Tuesday is their bi-sexual parties. Check out the Elite Club Exclusive nudist spa on Facebook or reach them by calling 346-89-44-371 or emailing [email protected]
Glam & Chic Club Prive
Located in Bari you can find Glam & Chic Club Prive. Italian couples can swing here from 4pm to 10pm on Thursdays, 10pm to 4am on Fridays, 10:30pm to 4am on Saturday or 9pm to 1am on Sunday.
Email [email protected] for more info, or follow Glam & Chic Prive on Facebook to learn about their future orgies.
Rendez Vous Club Prive
As you can tell most of these adult lifestyle clubs in Italy are quite private and do not share much online. Well, Rendez Vous Club Prive is the same and as we mentioned before we definitely know respecting privacy is very important.
They do have a Facebook page plus you can call Rendez Vous Club Prive in Misano Adriatico at +39-054-16-11-434.
Le Sabbie Nere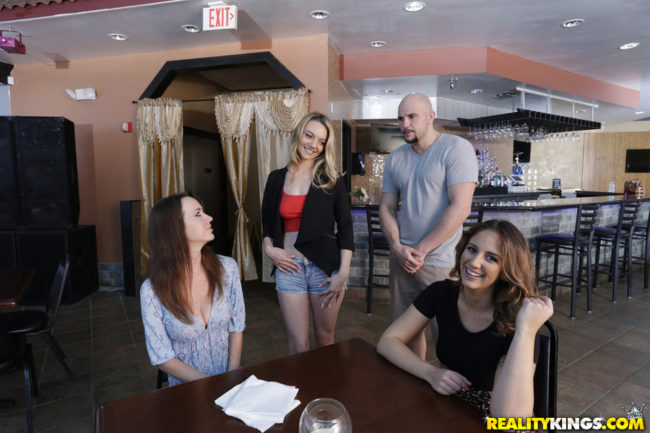 Transgressive couples in Nicololsi can visit Le Sabbie Nere which has both a sexy wellness sauna and disco theme for their parties. Generally the day time is more about wellness and the night time is when their disco bar is more popular.
Sundays are their main wellness days from 3:30pm to 11:30pm, on Wednesday they are open from 9:30pm to 1:30am while on Friday and Saturday nights their orgies run from 10:30pm until late. In the summer they also have nudist pool parties on Sundays starting at 11am.
You can follow Le Sabbie Nere or reach them via +39-328-76-78-551 or [email protected]
Olimpo 2
Olimpo 2 is a branch of the popular adult lifestyle clubs by the same name you can find in Rome, though this one is located in Avellino. They like to call themselves the biggest transgressive club in Southern Italy and swinging couples can have a ton of fun on their over 3,000 square meters.
Olimpo 2 is mostly a sexy spa and sauna type libertine cub they do have multiple bars and a disco on site. On Mondays and Tuesdays they are open from 3:30pm to 1am, while on Wednesday they close at 8pm but then re-open for a swapping couples only orgy from 9:30pm to am.
Thursdays they go all the way from 3:30pm to 5am while on Friday and Saturday their sex parties are from 3:30pm to 1am. You can reach them at this Whatsapp number 327-35-60-315 or by emailing [email protected]
Isinto Club
Isinto Club in Marba del Garday is only open on weekends. They have special libertine days, toga parties, and more kinky themes for their orgies.
Their hours of operation are Fridays from 2pm to 4am, Saturday from 10:30am to 4am, and Sunday from 10:30am to midnight. Follow Isinto Club here or contact them by calling +39-338-38-14-809 or emailing [email protected]
The Club Prive
The Club Prive in Lonato del Garde is open Tuesday through Thursday from 3pm to 1am, Friday from 3pm to 4am, Saturday from 2pm to 4am and Sunday 2pm to 10pm. On Saturday nights they close from 8pm but then open up again at 10.
This adult lifestyle club has a nice spa, sauna, pool and garden plus a disco that is only open on Friday and Saturday nights. Those who are looking to have sex with Italian transgenders should look on their schedule to find out when their next transsexual orgy will be taking place.
You can also follow this trans friendly swingers club on Facebook or email Club Prive at [email protected]
Flirt Club Prive
Located out by Bracciano Lake about an hour from Rome is Flirt Club Prive. In the summer you will definitely want to check out their naturist pool and outdoor area.
Select single men are allowed but only on certain nights, many of their group sex parties are for couples only. Their entry prices also are quite complicated and vary depending on day, time, and what themed party they have going on but a membership fee costs 35 euros.
Their sex parties run from 9:30pm to 4am on Friday and Saturday nights or in the daytime on Tuesday through Thursday from 11:30am to 7pm. June through September they are open on Sundays from 11:30am to 7pm for their nudist pool parties, but you cannot have sex in the pool!
They even provide car service from Rome for 70 euros. To find out more you can call Flirt Club Prive at +39-335-16-31-211 or email [email protected]
Meet Swinging Couples Near You Online
We know that some people may want to go to the above listed transgressive clubs but don't have enough free time to visit often, plus it isn't like you can find them in every city. On top of that swingers clubs are not the only way for you to enjoy the adult lifestyle.
Another very good option is to meet swapping couples near you online and our favorite site to do so is 99 Flavors. You may not be aware of them but they are just a branch of the very popular Adult Friend Finder network which has tens of millions of active members worldwide.
What you also may not realize is that one of the most popular regions of the world for the AFF network is Western Europe. Even better, those who sign up to meet swinging couples on 99 Flavors also can use the entire Adult Friend Finder network.
So you will not only be able to message all of the swapping couples in your area, you also can contact everyone who uses AFF as well. That way you can set up your own private BDSM sex parties, invite singles over for threesomes, find wives to cuckold or throw as big of an orgy as you ever dreamed of.
It is sort of like a one stop shop to satisfy your kinky desires and it can really take your bedroom experience to the next level. Larger cities like Rome, Milan, Naples, Turin and Palermo will probably have more users than other cities but you never really know.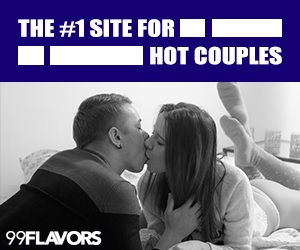 Final Thoughts & Tips
Alright guys we are almost done but before we go we wanted to say some things that will help all of the couples in your adult lifestyle parties have a better time. They would be:
Visit the swingers clubs website before you visit
Contact them if you need to RSVP
Take a shower and dress up, or dress to the sexy theme
Be part of the party and mingle
Don't force yourself where you aren't wanted
No ALWAYS means no
It is easy to see that those rules are mostly targeted towards the single men who want to visit Italy swingers clubs. A girl walking around sticking her titties in faces and sucking every dick she sees is the star of the show.
On the other hand men cannot just put their dick wherever they feel like. Guys, this isn't hard to understand, don't view lifestyle clubs as brothels and everyone will have a much better time.
Be a part of the party, mingle, and have your fun with others who also want to have fun with you. We will try to keep this page as up to date as we can, if you need to let us know of any club closures or new libertine clubs around email us at clubs4swingers at gmail.com.
If the whole group sex club scene doesn't sound right at this point you might have more fun setting up your own private orgies by using 99 Flavors, or just meet some kinky people near you on Adult Friend Finder for some 1 on 1 fun.
Now you know all about the best swingers clubs in Italy and how to meet kinky couples for swapping near you, we hope you have a great time!