Last updated on January 9th, 2020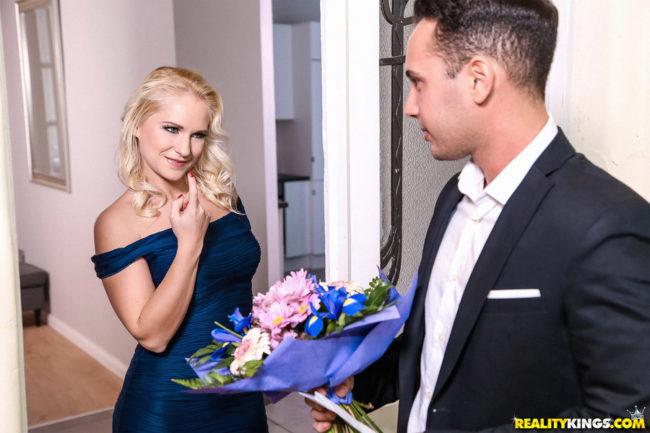 When trying to list the best swingers clubs in Belgrade and other ways to meet Serbian couples interested in the hobby near you is quite easy because you don't really have a lot of options here. Black Diamond Swingers Club is by far the best libertine club in Belgrade or anywhere in Serbia.
There are some other private sex parties but they are not easy to get info on for obvious reasons. For instance let's say there is a couple in Serbia who enjoy watching the wife get cuckolded, that is probably a secret that they don't want to let their friends, family, neighbors and co-workers in on. You can see why finding out good and up to date info on the best swingers clubs in Serbia or other ways to meet kinky couples near you can be difficult at times.

Discretion is the name of the game and it is also necessary for partner swapping couples who enjoy having group sex be it a threesome or a massive orgy with hundreds of people partaking and being voyeurs. With all of that said we know there are many kinky couples or singles out there who want to jump into the fun so we will try to help you out.
There are plenty of other sites out there that also try to do the same, but if you have seen their lists you probably have noticed half of the libertine clubs they mentioned are no longer open. With some it feels like they may not have updated their site in a decade. We aren't going to say we will be perfect at this, but we will put in the effort to keep our lists relevant and up to date.
After we tell you all Black Diamond Swingers Club in Belgrade we will also talk about other ways to meet other sexy couples in Serbia for group sex. That way you can throw your own private orgies, meet some of those cuckolding wives, or get your kicks however you desire.
Of course the easiest way to do this is by using online sites and groups for networking, and we have one in particular that we think is better than the rest. Swinging is very popular in Europe and we have written guides for many countries at that link.
But before we get into your other options we want to cover the best lifestyle club here in full.
Black Diamond Swingers Club In Belgrade
Most of our posts list the best swingers clubs in a given country, well here we are only focusing on one. There just aren't any other reliable libertine clubs in Serbia worth visiting at the moment but if that changes we will certainly let you know.
Black Diamond Swingers Club in Belgrade is located at Zvečanska 1a and they are open Friday nights from 10pm to 5am. They also have special group sex events on other nights of the week from time to time, generally on holidays like New Year's Eve or Halloween.
Hot Serbian couples will need to pay anywhere from 2,000rsd to 3,000 depending on the event. You can quickly make a reservation before you go by calling +381 (0)64 078 3559 or emailing [email protected] and anyone who RSVP's will get 500 off their admission.

You should definitely check out the Black Diamond Club's website before you visit to make sure you dress appropriately for the evening. Some of their more popular parties would be blackout nights, darkroom underwear parties, and mask nights. You can also follow them on Facebook if you like.
Since there are not many options here some of you may be interested in traveling and we have also covered swingers clubs in nearby countries and cities like:
Meet Swinging Couples In Serbia Online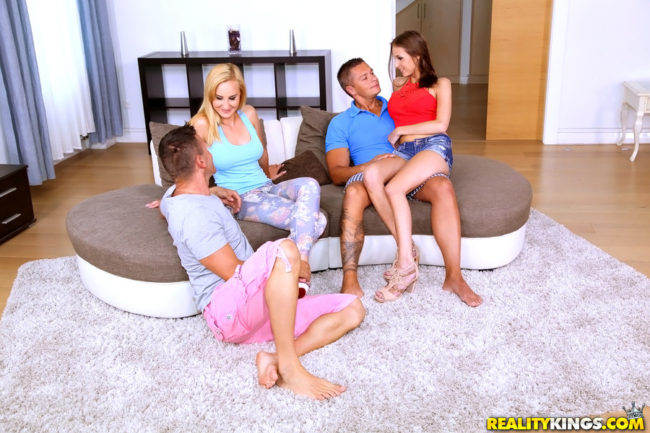 Ok guys, now you know about the top libertine club in Belgrade, however there are plenty of swinging couples in Serbia that aren't really interested in going to any group sex clubs, or some who are interested but also want other options as well. Big orgies and lots of people watching you are certainly not for everyone, or at least they can take some time to get used to.
Luckily in this modern day and age there is another way and that is to meet swingers near you online. This may mean other swinging couples, or you can message whatever amount of single men and women you desire to party with and set up some private group sex parties on your own.
Maybe you want to invite other swinging couples to your home, or throw some giant orgies at a hotel. There are probably also some single men reading this who just want to find a Serbian cuckolding couple, or to show up to an orgy solo.
How can you broaden all of your horizons? Well, have you ever heard of Adult Friend Finder? We are sure that you have seen the links around the internet, they like to say they are not your typical dating site and that is definitely true!
It is all about hooking up and finding other people near you who want to have casual sex just for the fun of it. They have a sister site set up specifically for swingers called 99 Flavors which is growing in popularity all over Europe.
There is no better way to meet swingers in Belgrade online be it partner swapping couples, singles, a cuckolding wife or whatever suits your fancy. You not only get access to the swingers on 99 Flavors but you get access to the full Adult Friend Finder network which has tens of millions of kinky users worldwide.
This can be a great way to find people who are into BDSM, couples for libertine fun, or whatever type of kinky sex your heart desires. For the single men out there that don't want to get rejected at the door of a swingers club these sites are definitely the best way for you to find some kinky women to bring with you next time you want to go.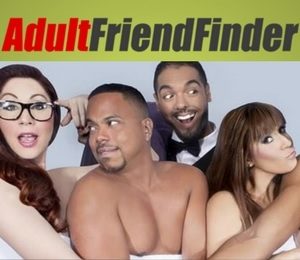 Final Thoughts & Tips
We are almost done but there are a few quick words of advice for any new swingers out there, or anyone who has tried visiting libertine clubs in the past with mixed results. Just follow a few rules and you will have a better time, as will everyone else around you.
The first is that you need to check and see if you are supposed to RSVP before you go to any libertine club before you attend. Remember that Black Diamond Swingers Club in Belgrade will give you a pretty significant discount for doing so.
Next take a shower and put on some decent clothes. Often times these clubs will have theme nights, try to dress according to the theme when possible. You don't want to be the guy who isn't ready for BDSM or CMNF night now do you?
Once inside the club don't be 'that guy' and all experienced swingers know exactly who we are talking about. When it comes to echangiste clubs 'that guy' can come in many forms, but they all boil down to the same thing.
Often times they stand in the corner creeping in the shadows perving on everyone. Others will watch other couples and not get the hint that they aren't interested in being watched or having a straggler join in.
They are usually also the guy who runs up and tries to jump into other couples who are having sex and attempt to force his way in before getting an invite. Black Diamond Swingers Club in Belgrade is not looking for single men who are anti-social and who are just visiting because they think it is a good place to bust a quick nut, and neither are any other clubs out there.
Mingle, be sociable, and make sure you are wanted before you start to get involved. You should always read the club rules so that you know what is and isn't allowed so that you don't get kicked out for doing something you didn't realize was wrong.
We will try to keep this page as up to date as we can, if you find out that any new Serbia libertine clubs open up email us at clubs4swingers at gmail.com. If the whole group sex echangiste club scene doesn't sound right at this point you might have more fun setting up your own private orgies by using 99 Flavors, or just meet some kinky people near you on Adult Friend Finder to make whatever your dreams are come true.
Now you know all about Black Diamond Swingers Club in Belgrade and how to meet kinky couples in Serbia online, we hope you have a great time!