Last updated on January 9th, 2020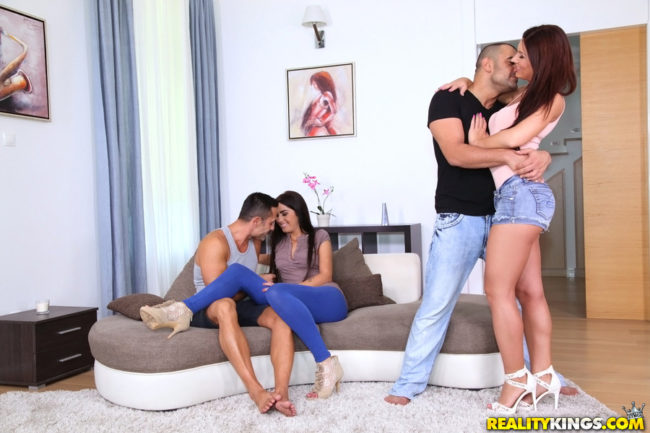 This post is going to cover what you need to know about the best swingers clubs in Hamburg and more ways to meet libertine couples for swapping near you. As you probably already know discretion is a huge part of this adult lifestyle.
If a couple wants to switch from their normal doggie style Wednesday to being a cuckold couple that invites a stranger over to bang the wife word can spread quick. Just as people may gossip about others visiting the best Hamburg swingers clubs for an orgy.

We do have info to share about where to find group sex parties, but at the same time we must not overstep our bounds. If an adult lifestyle club does not mention something on their website or social media who are we to share it for them?
So after we tell you a little about each venue we will also talk about how you can meet swapping couples online. We have already written about all of the top German swingers clubs all around the country at that link.
Best Clubs For Swingers In Hamburg
Here is our list of best swingers clubs in Hamburg:
Club Equinoxe at Eiffestrasse 584
Club de Sade at Erichstrasse 41
Kow2 at Luisenweg 119
PSP at Stresemannstrasse 280
Catonium at Försterweg 163
Cheers at Strassburger Str. 42
Mystery Club at Lauenbruch Ost 13-1
Touch Club at Erichstrasse 16
Swingertreff Why Not? at Bramfelder Chaussee 310B
That was not in any particular order. If you don't mind traveling for the lifestyle we have covered sex parties in countries and cities that are close by like:
Here is additional information on each of these clubs or libertine groups with links and more ways to contact them. Definitely do a bit more research so you know which transgressive club and which of their kinky themed sex parties are right for your personal needs.
Club Equinoxe
Club Equinoxe opens at 9pm on Wednesdays, Fridays and Saturdays. This is a large swingers club with over 1,000 square meters that throws special group parties for young swinging couples in Hamburg from time to time.
We also really like how they list how many couples and singles are registered for their upcoming events on their website. They are active on social media:
Plus you can contact Club Equinoxe at this link.
Club de Sade
Club de Sade is a very hardcore BDSM sex club that you can find near the Reeperbahn Red Light District. They have been running BDSM orgies in Hamburg since the 70's but Club de Sade underwent a renovation in 2010 so it is nice and modern.
Club De Sade opens at 8pm Wednesday through Saturday. You can find out more about their upcoming BDSM group sex parties on Facebook or you can contact them by calling 0160-444 2 446 or emailing [email protected]
Kow2
Kow2 opens at 9pm on weekend nights plus they throw BDSM orgies every last Sunday of the month at 7pm and they have orgies every first Wednesday at 6pm. There is no cover charge but single men do have to pay 20 euros for their first drink.
Also if this libertine club has too many single men inside others may start to get rejected at the door. You can follow Kow2 on Twitter plus reach them via 040-210  40 707 or [email protected]
PSP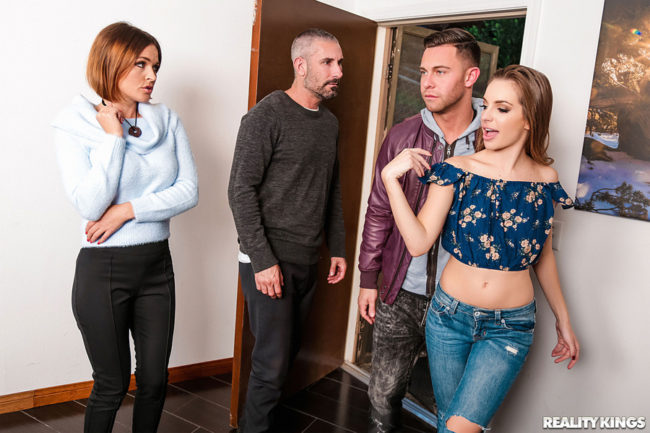 Adult lifestyle club PSP is open from 5pm to midnight on Thursdays, 8pm to 4am on Friday and Saturday, or 4pm to 11pm on Sundays. Single ladies always are charged 15 euros, single men pay 60 on Thursdays or 80 on the weekends.
Couples pay 30 on Thursday, 50 on Friday and Saturday or 40 on Sundays. However the first three Saturdays of each month are for swapping couples only and they are charged 65 on those nights and no single men will be allowed.
You can contact PSP swingers club in Hamburg at that link.
Catonium
Catonium is another kinky BDSM sex club for you to visit. They have special group sex parties with BDSM, rubber, and bondage themes.
You can follow this kinky sex club on Facebook and Twitter plus contact Catonium by emailing [email protected]
Cheers
There sure are a lot of BDSM bars in this town aren't there? Cheers is a bondage bar and single men must pay 23 euros for their first drink and couples have a minimum consumption of 15 but there is no cover.
You cannot show up to this bondage bar in jeans and a t-shirt on weekends so dress appropriately. They have Dark Room Parties, Bad Boys & Girls Nights, Eros Parties and more.
Every 1st Saturday is for Hamburg swapping couples only, while the 1st 3rd and 5th Sundays are newbie nights. They are generally only open Friday through Sunday nights but from April to October they also open up on Tuesdays.
You can contact Libertine Club Cheers at this link if you want to learn more.
Mystery Club
Couples always pay 45 euros to enter Mystery Club while single ladies always pay 15. Single men must pay 55 on weekdays or 70 on weekends, and if you wanted to have sex with Hamburg transgenders this can be a great place to find them, trans are charged 35.
Monday would be their bi-sexual nights and that would be your most likely chance to find a transsexual. They are also open Thursday through Saturdays and their orgies always begin at 8pm.
You can contact Mystery Club by calling 040 55484885 or emailing [email protected]
Touch Club
Touch Club is a swingers club in St Pauli near the Reeperbahn Red Light District. Swapping couples pay 25 to enter while singles pay 15.
This is another good place to find BDSM group sex parties particularly on Friday and Saturday nights when they often have SM & Fetish parties. Call Touch Club at 040-316820 or email [email protected] to learn more.
Swingertreff Why Not?
Swingertreff Why Not is open Wednesdays from 3pm to midnight, Friday and Saturday from 8pm to 3am and Sunday from 3pm to 10pm. Sundays would be their FKK and bi-sexual parties.
Their prices vary by day and time, single ladies pay 20 or 25 euros, single men anywhere from 80 to 95, and couples between 50 and 70. The last Saturday of each month is for libertine couples and single ladies only and no single men are allowed.
Swingertreff Why Not is active on Facebook or you can call them at 040-64 22 35 43.
Meet Swinging Couples Near You Online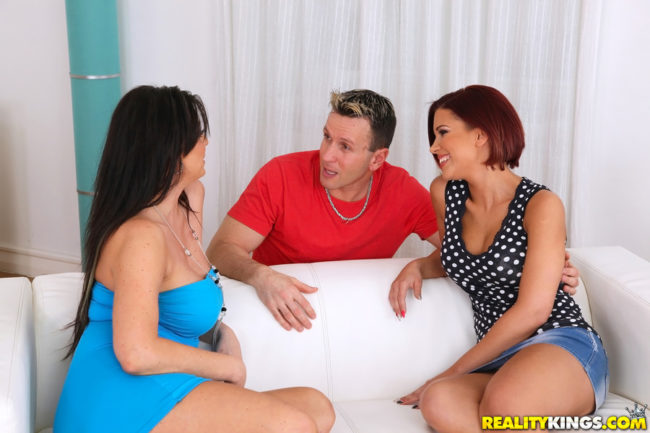 Some people love going to a libertine club as often as they can, but others might be wondering if there was another way to enjoy the adult lifestyle. How cool would it be if you are able to contact other wife swapping couples near you and set up your own private sex parties?
Some may just want to track down a cuckold couple so they can go have sex with the wife, others may want to contact a few select sexy people in their area for a private home group sex party. Then some may be really ambitious and want to message as many swinging couples in Hamburg online so they can throw their own massive orgies.
Surely you have seen ads for Adult Friend Finder before, but did you know that this site is extremely popular in Germany and most of Western & Central Europe? Most people don't realize that site and all of their sister sites have tens of millions of active users.
One of their more popular sister sites is set up specifically for couple swapping and orgies which is called 99 Flavors. Not only are you able to message all the swingers near you on the site, you also get full access to the entire Adult Friend Finder network around the globe.
If you want to take your time in the adult lifestyle to the next level 99 Flavors is the best way to do so.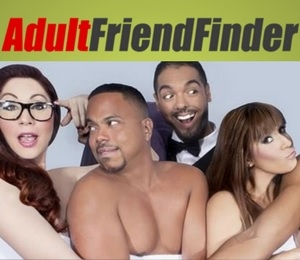 Random Thoughts & Tips
We want to briefly talk about some simple rules to help all involved get the most out of the experience before we go. If you visit a swingers club always:
Visit the swingers clubs website before you go
RSVP if necessary
Dress up according to the theme of the sex party
Mingle and be part of the party
No means no
Don't force your way into a situation where you aren't wanted
It is pretty easy to see that most of those rules are directed at single men. If a lady wants to walk around hopping from dick to dick who is going to care? Guys, this is one of those double standards that is frankly never going to change.
Keep your self-control by not drinking too much and don't be the creepy guy who hides in the shadows waiting to pounce. We will try to keep this adult lifestyle page as up to date as we can, if you need to let us know of any libertine club closures or new clubs around email us at clubs4swingers at gmail.com.
Now that you know about all of the best swingers clubs in Hamburg plus how to meet kinky couples for swapping near you on 99 Flavors you are ready to make this happen.