Last updated on January 10th, 2020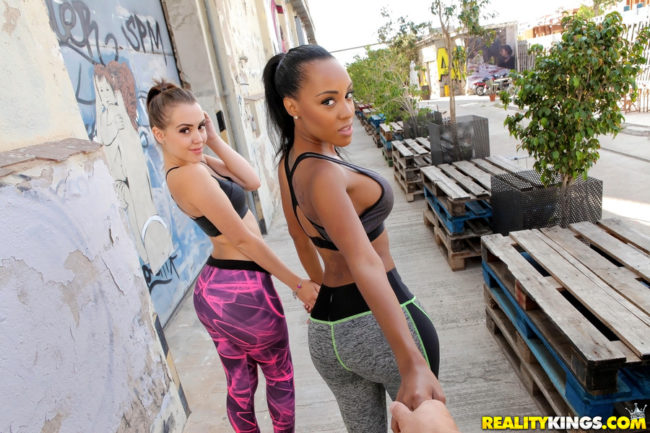 In this post we will be discussing the best swingers clubs in California and other ways to meet couples for swapping near you. If you have any experience in this adult lifestyle you are probably already aware that finding out up to date information isn't easy.
Even those new to the libertine scene can probably understand why. Sex is a very taboo topic in our society, even what a husband and wife do behind closed doors can be looked down upon for seemingly no reason.
Now change a simple missionary Thursday to them being a cuckold couple who invites a stranger over to bang the wife and the heat can get turned up quick. Just as it can when it comes to visiting the best California swingers clubs for an orgy, or throwing a private group sex party.

So while we are going to share some info on the best places and ways to enjoy this couple swapping lifestyle we are also going to be discreet about it. If a club is not promoting something on its own website or social media who are we to do it?
With that said we will do our best to keep the info you find here as up to date as we can. When it comes to meeting swingers near you online you will have more options in bigger cities like Los Angeles, San Diego, San Francisco and all over the Bay Area but you might just find some anywhere.
Best Clubs For Swingers In California
Here is our current list of best swingers clubs in California:
Club Joi at 191 E Jefferson in Los Angeles
Noches Atrevidas in Los Angeles
Vixen Club in Los Angeles
Power Exchange at 220 Jones St in San Francisco
Twist at 387 Bay St in San Francisco
Club Kiss in San Francisco
Bronze Parties in San Francisco
Candy's Adventures in the Bay Area
Suite Life in Sacramento
Allures Lifestyle Club in Sacramento
San Diego Swingers Connection
Freedom Acres Resort at 1924 Glen Helen Rd in San Bernardino
Club FA at 1775 Devore Road in San Bernardino
Sea Mountain at 66540 San Marcus Rd in Desert Hot Springs
Cougars Den in Quartz Hill
Gemini Social Club at 1248 N White Ave in Pomona
Mystic Mountain Playmates in the Sierra Foothills
Gary & Margaret's in Mira Loma
SoCal Circus in Huntington Beach
Primal Pleasure Parties
We have also listed the top lifestyle clubs and sex parties in Arizona, Nevada and Oregon if traveling to sample more pleasures interests you. Now we will do a brief write up on each libertine club plus give you links to visit their websites or other ways to contact them.
Definitely do a bit more research so you know which club and which time is best to suit your personal needs. We should mention that this is a list not a ranking, and we are trying to group the lifestyle clubs reasonably close together by city or region. So for instance just because one of the LA clubs is listed before all of the top clubs in San Francisco it doesn't mean it is better than all of them.
Los Angeles Swingers Clubs
Club Joi
Our first of four sex parties and swingers clubs in Los Angeles is Club Joi. They usually throw their adult lifestyle parties on Friday and Saturday nights, but it isn't unheard of for them to put something together on other nights of the week.
You must be a member to get into this giant 12,000 foot venue, memberships will cost you $30 for 3 months and $50 for a year. Single ladies are free to enter, couples and single men will pay an entry fee that varies by event.
Their sex parties are always byob and some of their coolest themes are Naughty Negligee Parties, Bootylicious Parties, and Lingerie Parties. Send Club Joi a message at [email protected] or call them at this number 323-944-7527 if you need to get in touch.
Noches Atrevidas
Noches Atrevidas is a Latin Adult Lifestyle group in California that doesn't throw a ton of events these days. Follow Noches Atrevidas on Facebook or email them here [email protected] to find out about upcoming events.
Vixen Club
Vixen Club throws home and hotel orgies in Los Angeles and other cities around the country. Their website has more info, and you can contact Vixen Club via email if necessary at [email protected]
San Francisco Swingers Clubs
Power Exchange
Now that we wrapped up Los Angeles let's talk about the best swingers clubs in San Francisco for a bit. You can definitely find some of the best adult lifestyle clubs in California in the Bay Area.
Power Exchange is open 7 days a week at 9pm. Sunday through Thursday single men and couples pay $40 while single ladies pay $5. On weekend nights men pay $60, couples $50, and ladies $10.
This is an 18 and up sex club that does not serve alcohol. The 2nd and 4th Friday of the month are for swapping couples only, though single ladies still can get in. The 1st and 3rd Saturday they will throw orgies with different kinky themes.
This libertine club is very active on social media:
Plus you can contact Power Exchange via phone at 415-487-9944.
Twist
A very interesting adult lifestyle club, Twist throws swingers parties on Friday and Saturday nights at 10pm. The Saturday night parties are for swapping couples only, while Fridays will allow a few select single men.
If you are interested in finding erotic nude yoga in California you can do so at Twist on Wednesday nights from 7:30pm to 9pm. Call them at 415-322-8822 or email them at [email protected]
Club Kiss
Another Bay Area swingers club is Kiss, but this club will not allow any single men to enter. On top of that they will not allow any mmf threesomes so if those interest you this is the wrong club.
If you want to find out more about their upcoming Kiss sex parties call them at 650-269-9600 or email [email protected]
Bronze Parties
This San Francisco swingers lifestyle group throws events all over the country but many are right here in the city. Follow Bronze Parties Swingers on Facebook to find out more about their upcoming schedule.
Candy's Adventures
Our last Bay Area lifestyle club is Candy's Adventures. They are pretty private so there is not a ton to share, but only select single men can visit.
If you want to contact Candy's Adventures you can at this link.
Sacramento Swingers Clubs
Suite Life
Suite Life just moved to a new location and this adult lifestyle club really upgraded. Their new sex dungeon is off the charts!
It is mostly for swapping couples in Sacramento but they do allow some single men and women to visit. Singles pay $80 at the door or $70 if they prepay via Paypal, while couples are charged $50.
Send Suite Life an email at [email protected] to RSVP or learn more.
Allures Lifestyle Club
Allures Lifestyle Club runs hotel takeovers for swingers in Sacramento and other cities around the state and country. Check out the Allure California swingers clubs website that we just linked to if you want to learn more.
More California Lifestyle Clubs
Freedom Acres Resort in San Bernardino
This nudist, naturist, and swingers resort in San Bernardino has been open for almost 40 years and they have over 40 acres of gorgeous property for you to enjoy. Freedom Acres Resort is open Wednesday through Saturday nights and Sundays during the day.
They also offer a free shuttle to swingers Club FA just down the street. Freedom Acres Resort is available via phone 909-880-0803 or email [email protected]
Club FA
Speaking of Club FA, this nightclub style orgy is very close to Freedom Acres Resort that we just talked about so if you don't want to drive home you can just stay at the resort after your party. Club FA is open at 8pm Wednesday, Friday, and Saturday nights and from 5pm to midnight on Sundays.
Friday and Saturday nights are for couple swapping only, single men are allowed on Wednesdays and Sundays. Give them a call at 909-887-8757 to learn more.
Sea Mountain
Sea Mountain Ranch in Desert Hot Springs is another great nudist resort in California. Naturists in the state have been coming here for many years. Not all nudist resorts are also swingers clubs, but don't worry this one is!
Plus it was named as the best place for 4:20 friendly sex parties in the world. To learn more about all they have to offer visit the Sea Mountain website linked above, send an email to [email protected], or call 760-251-4744.
San Diego Swingers Connection
Swapping couples in the southernmost part of the state have been getting together for group sex thanks to San Diego Swingers Connection since 2001. They host meet n greets and hotel orgy takeovers throughout the year.
You can call them at 619-916-1722 or message San Diego Swingers Connection at that link.
Cougars Den
Who doesn't like a sexy cougar? Cougars Den in Quartz Hill hosts group sex parties for swapping couples 25 and over. Couples pay $20 to enter, the few select single men that are allowed pay $40, and single ladies are free.
Cougars Den is a byob club and you can email them via [email protected] or call them via 818-473-9913.
Gemini Social Club
Located in Pomona you will find the Gemini Social Club. This club is for anyone in the adult lifestyle aged 18 or over. They have a really nice dungeon room for those who want to get into BDSM group sex.
They are open Friday and Saturday nights from 9pm to 2am, memberships cost $50 for couples, $80 for men and women's memberships are $20. Entry fees are $40 for couples and $70 for single men.
Every Saturday night is their pole dance night. You must make a reservation before you go to the Gemini Social Club by calling 909-480-5577 or emailing [email protected]
Mystic Mountain Playmates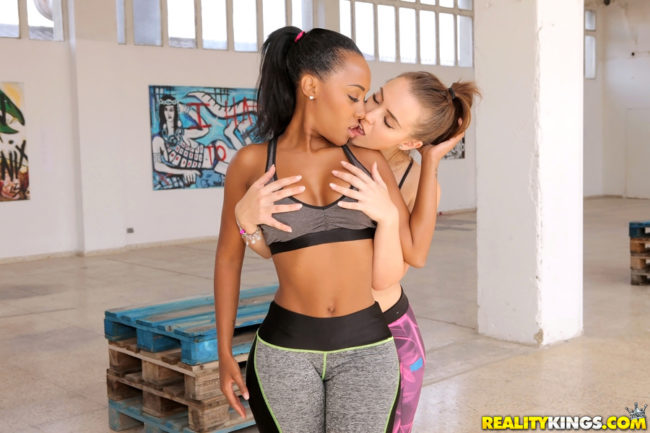 Located in the Sierra Foothills you will find Mystic Mountain Playmates. This club is mostly for swapping couples but limited single males are allowed to enter.
They have a cool Zen Room with tantric massage that you should check out, though they do only throw a few events a year. Call Mystic Mountain Playmates at 601-466-9820 to learn more.
Gary & Margaret's
Located in Mira Loma you will find Gary & Margaret's. They mostly throw weekend parties on Saturdays and Sundays for lifestyle couples though select single men are allowed.
Everyone must call Gary & Margaret's at 951-681-0991 or email [email protected] for directions.
SoCal Circus
Swingers and kinky people in Huntington Beach can get their kicks at SoCal Circus. They throw some of the best gang bangs in Southern California every Friday and Saturday night and you must arrive between 9pm and 10pm to attend.
They also have gangbangs on Mondays during the day from time to time, but not every Monday. You must call them at 909-549-5236 to get directions, they won't reply to texts.
Primal Pleasure Parties
We are finally to our last California adult lifestyle party! Primal Pleasures throws orgies and meet and greets and to learn more check out their website or email [email protected]
Meet Swinging Couples Near You Online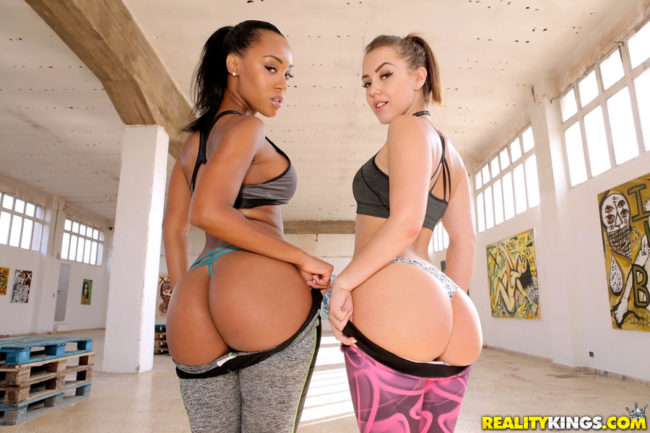 We know that noteveryone has the time or money to drive to a swingers club every time they want to have group sex. It also isn't like there are a ton of them all over making them easily accessible either. Sure in San Francisco and Los Angeles there are plenty of clubs, but what about elsewhere?
How nice would it be if you could just contact other wife swapping couples near you and set up some private play dates in your area? This may be finding a couple who likes to cuckold so you can go have sex with the wife, or finding a few kinky people in your area for a private home group sex party.
Or you might want to find as many swinging couples in California online to set up your own hotel takeover. No matter what it is you enjoy getting into you can find plenty of others who want the same thing on Adult Friend Finder.
Surely you have seen their ads before, but did you know they have over 30 million active members worldwide? And pretty much all of them come in the regions of the world where swinging is popular like North America, Europe, and Australia. You will find tons of kinky people and swingers in San Diego, Los Angeles, San Francisco, all around the Bay Area, and many cities in the state using it.
They also have a sister site set up specifically for couple swapping and orgies called 99 Flavors. When you sign up you can message all the swingers near you on the site, plus you get free access to the entire Adult Friend Finder network.
For people that want to find others in the adult lifestyle near them 99 Flavors is definitely worth looking into.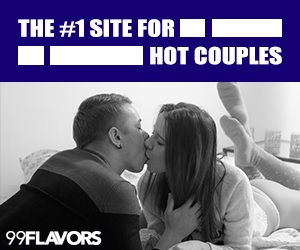 Random Thoughts & Tips
That just about wraps this post up, but before we go let's quickly talk about some simple rules to help all involved have a better time. If you visit a swingers club always:
Visit the swingers clubs website before you go
RSVP if necessary
Dress up according to the theme of the sex party
Mingle and be part of the party
No means no
Don't force your way into a situation where you aren't wanted
Honestly, those rules are directed at single men. If a lady wants to walk around riding and blowing every dick she sees who is going to mind? But guys can't behave like that.
Don't get so drunk that you lose self control, and don't be the creepy guy who hides in the shadows waiting to pounce. The more you mingle the more doors and legs that will open up for you.
We will try to keep this adult lifestyle page as up to date as we can, if you need to let us know of any libertine club closures or new clubs around email us at clubs4swingers at gmail.com. Now that you know about all of the best swingers clubs in California plus how to meet kinky couples for swapping near you on 99 Flavors you are ready to make this happen.