Last updated on January 10th, 2020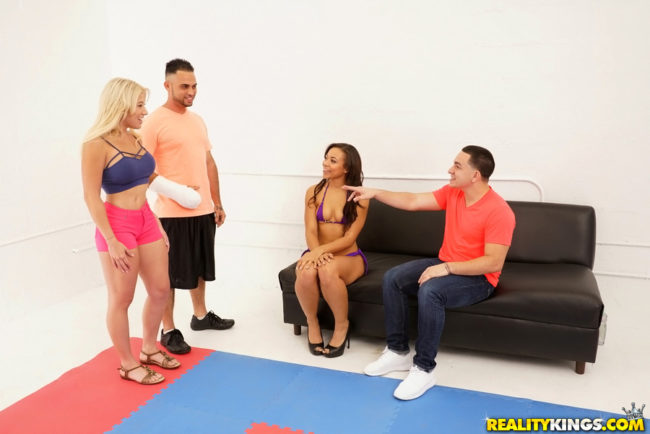 In today's post we are going to discuss the best swingers clubs in Virginia and more ways to meet libertine couples for swapping around the area. This adult lifestyle certainly values its discretion, and for very good reason.
It doesn't matter if you are a veteran to the scene or a total noob you can figure out why finding reliable info can be so difficult. For some reason people have made sex a very taboo topic in this current day and age.
If a couple wants to switch from a simple doggie Tuesday to being a cuckold couple that invites a stranger over to bang the wife word can spread around quick if the wrong people find out. Just as word can spread about visiting the best Virginia swingers clubs for an orgy, or throwing a private group sex party at a home or hotel.

We do have some swingers groups to mention, but they are very hush hush and we have to respect their wishes. If a club does not mention something on their website or social media who are we to share it for them?
But we will do our best to keep the information you find on our site as up to date as we can. When it comes to meeting swingers near you online you will have more options in bigger cities like Virginia Beach, Norfolk, and Richmond but you might just find some anywhere.
Best Clubs For Swingers In Virginia
Here is our list of best swingers clubs and groups in Virginia:
Southwest Virginia Socials
Virginia Friends
OzWorld Parties
It should be mentioned that is a list not a ranking, and all three of those are more like groups than clubs. We have also listed the top lifestyle clubs and sex parties in surrounding states since there aren't really any great on site lifestyle clubs here:
You can also see a full list of North American swingers clubs at that link. Here is some more info on each of these libertine groups with links and more ways to contact them. Definitely do a bit more research so you know which group and which time is best to suit your personal needs.
Southwest Virginia Socials
Southwest Virginia Socials has been helping couples get together for swapping parties for a while now. There are no membership fees and couples are asked to pay a $40 entry fee, it is important to note that this adult lifestyle club is byob so if you need some drinks bring them yourself.
You can email [email protected] to learn more about Southwest Socials.
Virginia Friends
Unfortunately Virginia Friends does not host all that many events, and they also do not share much on their website. You can call 757-389-8269 if you are interested in learning more about any upcoming Virginia Friends sex parties.
OzWorld Parties
Much like the last two Virginia swingers clubs we just listed OzWorld Parties does not post much online. They usually throw monthly sex parties and their orgies have themes like Naughty Schoolgirl Foam Parties.
Ozworld Parties are available via email at [email protected]
Meet Swinging Couples Near You Online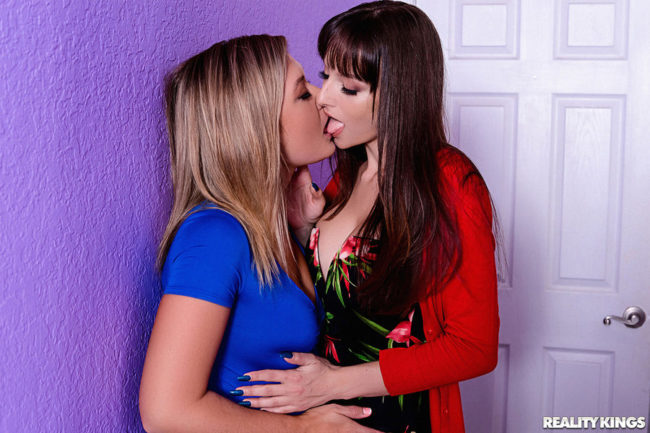 We realize we didn't share much, but we can't make up things that do not exist. Unfortunately there aren't swingers clubs in every city and not everyone has the time it takes to take a long drive every time they want to have a little fun. How great would it be if you could just contact other wife swapping couples near you and set up some private sex parties in your area?
Depending on what gets you off this may mean tracking down a cuckold couple so you can go have sex with the wife, or finding a few kinky people in your area for a private home group sex party. Or you might want to find as many swinging couples in Virginia online as you can so that you can set up your own hotel takeovers or throw events at your home.
Surely you have seen ads for Adult Friend Finder in the past, but did you know they have over 30 million active members worldwide? You may not realize that this site is most popular in places where swinging is really big like North America, Europe, and Australia.
What you may not be aware of is that they also have a sister site set up specifically for couple swapping and orgies called 99 Flavors. When you sign up you can message all the swingers near you on the site, plus you get free access to the entire Adult Friend Finder network.
For those hoping to find others in the adult lifestyle near them 99 Flavors is the best resource you will get. Set up massive orgies, private BDSM sex parties, or whatever makes you happy.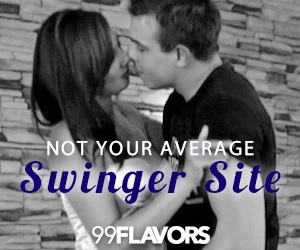 Random Thoughts & Tips
We are almost done guys, but before we finish let's quickly talk about some simple rules to help all involved get the most out of the experience. If you visit a swingers club always:
Visit the swingers clubs website before you go
RSVP if necessary
Dress up according to the theme of the sex party
Mingle and be part of the party
No means no
Don't force your way into a situation where you aren't wanted
Single men are definitely the target of most of those rules. If a lady wants to walk around blowing everyone it won't bother anyone. Guys need to realize it doesn't work that way for us.
Make sure you don't get so drunk that you can't control yourself, and don't be the creepy guy who hides in the corner waiting to take any opportunity he gets.  We will try to keep this adult lifestyle page as up to date as we can, if you need to let us know of any libertine club closures or new clubs around email us at clubs4swingers at gmail.com.
Now that you know about all of the best swingers clubs in Virginia plus how to meet kinky couples for swapping near you on 99 Flavors you are ready to make this happen.