Last updated on February 15th, 2020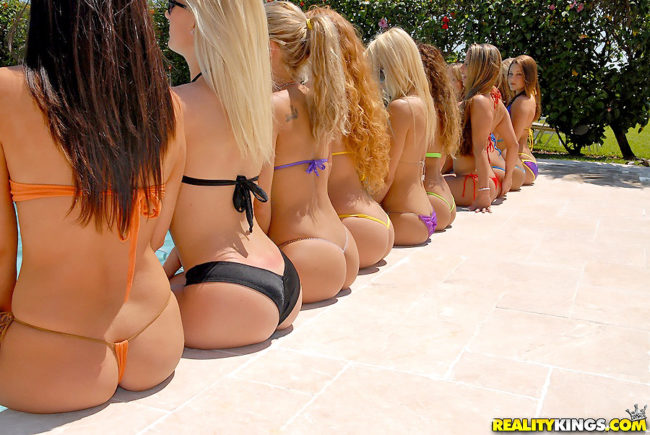 This post is going to give you the info you came here for on the best swingers clubs in Nevada and other ways to meet wife swapping couples near you. If you are part of this adult lifestyle you surely already know how big of a deal privacy is.
Most libertine clubs don't want to share much because they know their guests prefer discretion. We will respect that and only pass along the information that these Nevada swingers clubs are willing to share.

We will also be telling you how to meet wife swapping couples in your area online, plus how to meet all sorts of kinky and sexually adventurous people near you as well. Of course this will be easier in Las Vegas or Reno but you never know where doors may open.
Whether you are looking for a wife to cuckold, some new BDSM play mates, or anyone open minded this post can help you find them.
Best Clubs For Swingers In Nevada
Currently we think the best swingers clubs in Nevada are:
Green Door at 953 E Sahara Ave B28 in Las Vegas
Red Rooster at 6405 Greyhound Ave in Las Vegas
Whispers at 7455 South Valley View Blvd in Las Vegas
Sea Mountain One Love at 4660 S Eastern Ave in Las Vegas
Playhouse LV
Risque Estate at 3962 Euclid St in Las Vegas
Purrfect LV
Dilligas Saloon at 1303 E 4th St in Reno
JJ Western Swing at 2980 Boca St in Pahrump
It should come as no surprise that most of those libertine clubs are in Las Vegas. If that list isn't enough for you we have also covered this subject for states like:
Now we want to do a little write up on all of these adult lifestyle clubs, that way you can try to figure out which libertine club is right for you. Be sure to check out their website or social media so you can visit them on the right night when they are throwing the right theme party for your kinky desires.
Las Vegas Swingers Clubs
The Green Door
The Green Door has been operating since 1998 and has over 18,000 Sq ft. This Las Vegas lifestyle club is not at all from the strip, and like many places in this city locals can get a small discount.
Anyone can also get a discount by booking online before you go. They open up at 7pm on weekend nights, and you can contact Green Door Las Vegas at that link.
Red Rooster
Red Rooster is located 7 miles from the strip and has been around since 1982. The total venue is over 12,000 square feet, the upstairs is only for couple swapping.
This byob club is open Monday through Thursday from 9pm to 2am, Friday and Saturday 8pm-3am, and they are closed on Sundays. Couples always pay $40, single men pay $50 on weekdays and $60 on weekend nights, while single ladies always pay $10.
Call Red Rooster LV at 702-451-6661 for more details.
Whispers
Whispers is open every Friday and Saturday at 9pm, plus daytime pool parties on Saturday and Sunday during the summer. Single men are not allowed to enter this Nevada swingers club.
Friday couples pay $35 while on Saturday they charge $45, or you can pay $50 for the entire weekend. If you want to RSVP then email Whispers LV at [email protected]
Sea Mountain One Love
Sea Mountain One Love is a nude resort in Las Vegas similar to the California version. Some people may just go for the voyeurism, but there is plenty of couple swapping going on at times. Email Sea Mountain One Love at [email protected] or call 702-497-2936 to book your stay.
Playhouse LV
Playhouse is the newest swingers group in Las Vegas that hosts parties every other Thursday from 8pm to midnight, plus Fridays and Saturdays from 10pm to 3am. Basic memberships are free while VIP memberships will cost couples $100, males $100 and females $20.
The prices to enter one of the Playhouse adult lifestyle parties are $80 for couples or $50 for VIP couples, $100 for males or $50 for VIP males, and ladies always enter free. The amount of single men that are allowed to attend will vary by event and current ratios.
Email Playhouse LV at [email protected] to learn more.
Risque Vegas Estate
Risque Vegas Estate is usually open every day except for Mondays when they are closed. The opening hours are from 1pm to 10pm but on weekends the party goes until 1am.
Memberships will cost you $40 for 3 months, couples must pay $40 to enter while single ladies pay $10 and single men pay $60. Follow Risque Vegas Estate on Facebook or call them at 562-822-6176.
Purrfect LV
Not a swingers club per se, it is more like Purrfect LV throws group sex parties in Las Vegas at different hotels, bars, clubs, and pools. Check out this Nevada lifestyle groups website to learn more about Purrfect LV.
Dilligas Saloon
While we don't know of any on site sex clubs in Reno swinging couples gather at Dilligas Saloon on Saturday nights. The other nights of the week you won't find near as many couples to swap with at Dilligas Saloon.
JJ Western Swing
The brothels are not the only place to have sex in Pahrump, swingers can go to JJ Western Swing as well. There is no entry fee here but they are happy to accept donations.
During the summer the orgies start at noon on Saturdays, while the rest of the year they start at 7pm. JJ Western Swing is available via email [email protected] or phone 775-513-3544.
Meeting Swinging Couples Near You Online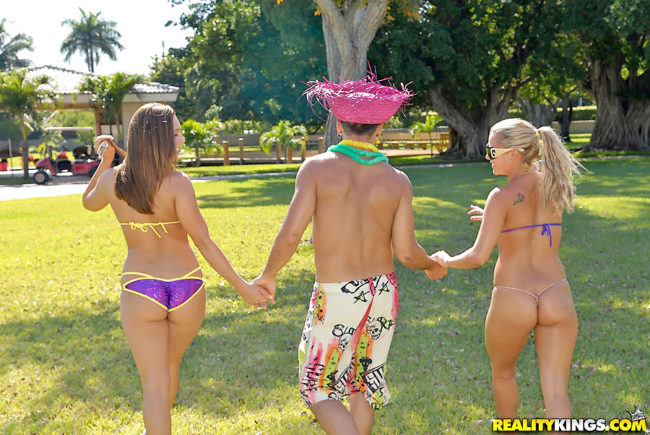 Some people love nothing more than the adult lifestyle club atmosphere. They want to be a part of a big orgy, or they enjoy all the voyeurs and people watching that can go down.
But we also know that these group sex clubs are not for everyone, some reading this may prefer to have smaller private lifestyle parties and the easiest way to set those up is by using the internet. This can help you find other wife swapping couples in Nevada, or find kinky singles in the area for whatever you desire.
99 Flavors is part of the huge Adult Friend Finder Network and it is set up specifically for swingers to find each other. If you sign up you get full access to the over 30 million active users on the AFF network worldwide.
Luckily it is most popular in North America, Europe and Australia which also happen to be the main areas around the world to find swingers clubs. Las Vegas in particular is booming on the site.
If you want to meet swinging couples near you online 99 Flavors is going to give you as many options as you need.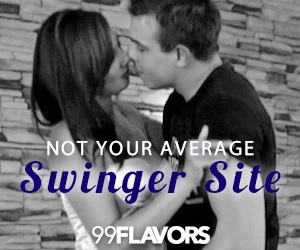 Closing Thoughts
We just wanted to share a few quick general adult lifestyle rules before we finish:
Visit the sites website before you go
RSVP if necessary
Take a shower and dress up or dress for the kinky theme
Socialize
Make sure you are wanted before you make a move
No always means no
Most would agree that those are pretty easy rules to follow that will make all of the Nevada swapping couples in your orgy a lot happier, and they should help you have a better time too. Nobody wants to be at a lifestyle party with a bunch of thirsty single men who don't understand common decency.
Just because you pay admission into a libertine club doesn't mean you can have sex with every girl inside. There should be plenty of ladies who are down around you, treat them with respect and you should all be happy.
We will try to keep this page as up to date as we can, if you need to let us know of any club closures or new clubs around email us at clubs4swingers at gmail.com. That is all the info we have on the subject, remember to check out 99 Flavors and Adult Friend Finder whenever you feel like having some fun with swapping couples  in Las Vegas or near you but aren't up for going all the way to one of the best swingers clubs in Nevada.