Last updated on January 21st, 2020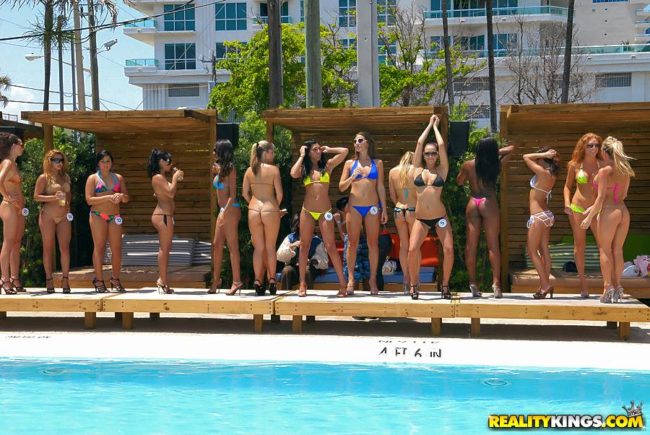 For those who crave info on the best swingers clubs in Texas and other ways to meet wife swapping couples in your area then you are in the right place. People in the adult lifestyle already know how important being discreet is.
The majority of libertine clubs don't want to put too much out there because they know their guests really like to keep things a secret. We are going to respect that so we will only share the information that these Texas swingers clubs near you are willing to pass along on their own sites or social media.

We will also be mentioning ways to meet wife swapping couples in your area online, as well as some kinky singles who might be up for group play. There will be more options online in large cities like Houston, Dallas, San Antonio, Austin, El Paso and the like but you never know where you might find someone new to play with.
Whether you are looking for some new BDSM play mates, a sexy wife to cuckold, or anyone who likes to get freaky this post can help you find them.
Best Clubs For Swingers In Texas
Currently we think the best swingers clubs in Texas are:
Pendulum Club at 14448 Hempstead Rd in Houston
Velvet Curtain at 1825 S Good Latimer Expy in Dallas
Players DFW Nightclub at 11050 S Pipeline Rd in Euless
Colette Dallas at 10821 Composite Dr
Colette Houston at 1319 Cypress Creek Pkwy Ste 190
Colette Austin at 13800 Dragline Dr
Butts Boobs & Boats Swing Parties in Austin & Dallas
Austin Friends
Quiet Encounters in El Paso
Tin Boxxx in Lubbock
The Red Door in McAllen
OTR4U at 3086 FM 1395 in Wills Point
Purple Peacock Resort at 14000 E US-84 in Palestine
Live Oak Resort at 9751 Lone Star Rd in Washington
It is important for us to note that was a list, not a ranking. It was not in any order other than loosely based by geographic location. We have already written about libertine clubs in surrounding states as well:
Now let's talk a little more about each of these adult lifestyle clubs. We highly recommend that you visit their website or social media so you know which club and night are perfect for you.
Pendulum Club
The Pendulum Club is one of the best swingers clubs in Houston that is for sure. They are open Wednesday through Saturday nights at 9pm, this is a byob club and single men are allowed on all nights except for Saturday.
Entry fees for couples are $40 or $60 on Friday and $80 on Saturday. Ladies pay $10 on Wednesday and Thursday or $15 on weekend nights. Single men are charged $90 on weeknights and $100 on Fridays, you also must pay a $10 nightly membership fee.
You can call the Pendulum Club in Houston at 281-857-6040 or email [email protected] to learn more.
Velvet Curtain
Now we are going to get into a few DFW adult lifestyle clubs beginning with the Velvet Curtain. They are open Friday and Saturday nights at 9pm, and they are also byob.
On Friday nights swapping couples are charged $20 and $40 on Saturdays. Single ladies are free before 10pm and only pay $10 after. You can follow Velvet Curtain on Facebook or call them at 434-298-4382.
Players DFW Nightclub
Players DFW Nightclub is open Wednesday through Saturday nights starting at 9pm. Couples memberships cost $250 for a year or $175 for six months.
They have all sorts of pricing promos listed on their website which we suggest you look into. On Friday nights this sexy nightclub offers ladies $5 off if they are not wearing a bra or don't put on any panties.
Follow Players DFW on Facebook here, plus you can call 817-354-7800 or email [email protected]
Colette Dallas
Our first of three straight write ups on Colette Swingers Club, we will begin with the Dallas venue. Just like the above club girls get $20 off if they remove their panties at the door on Friday nights.
This is a large byob libertine club with over 8,000 square feet of play areas. They are open from 9pm Wednesday through Saturday nights, the sex parties run a little later on the weekends.
Couples are charged $40 on Wednesday and Thursday while they are asked to pay $60 on weekend nights. Single ladies are charged $10 on weeknights and $20 on weekend nights, and single men must pay $100 or $120 on Friday, there are no single men allowed on Saturdays which are for couple swapping only.
Membership fees are $20 for one night or $50 for 3 months. You can follow the Colette Texas adult lifestyle group on Twitter or email them at [email protected]
Colette Houston
We do not want to copy and paste all of the same stuff here but you can check out the Colette Houston website, call them via 281-781-7221, or email them at [email protected]
Colette Austin
You can find the website for Colette Austin lifestyles club there, or they are available via phone at 512-670-2051 and email [email protected]
Butts Boobs & Boats Swingers Parties
Butts Boobs & Boats throws swingers parties in Austin and Dallas which as you can tell revolve around partying at the lake. Their Austin group sex parties are held at Hippie Hollow at Lake Travis, couples must pay $185 to attend while single females are charged $105 and single males $305.
If those prices sound a little high then you may prefer their adult lifestyle parties for swapping couples near Dallas at Lewisville Lake. There the entry fees are $105 for couples, $65 for single ladies and $265 for single men.
You can contact the Butts Boobs & Boats at that link, or call 817-354-7800.
Austin Friends
The only way you can get the address to the next libertine party thrown by Austin Friends swingers group is to have a female call 512-251-1199. No single males are allowed, their sex parties are held on Friday and Saturday nights at 9pm.
This is a byob group, the entry fee is $30 on Friday and $50 on Saturdays plus you must pay a $150 annual membership fee or get a 1 week trial for $40. Email [email protected] and follow Austin Friends for more details.
Quiet Encounters
Texas swingers can also visit Quiet Encounters in El Paso on Friday or Saturday nights starting at 9pm. If you have never been before you either need to call 915-497-1369 to get an invite or show up with a member, and new couples are only allowed to attend the Quiet Encounters Friday parties.
Tin Boxxx
Single males are only allowed to visit the Tin Boxxx lifestyle club in Lubbock if they are with a sponsored couple. This club has been up and running since 2010, all new couples must make a reservation before 4pm on the night they wish to attend.
Entry fees are $50 for couples or single males, single ladies get in free. On your first visit you must pay a $25 membership fee. Call Tin Boxxx at 806-319-1891 or message them here for more details.
The Red Door
The Red Door in Mcallen is only open on Saturdays from 9pm to 4am. All of their sex parties are byob and their 5,000 square foot venue offers a lot.
Membership fees are $60 for couples and $20 for single women and entry fees are $60 for couples and $10 for single ladies. Call the McAllen Red Door at 484-369-1097 or email [email protected] for more info.
Purple Peacock Resort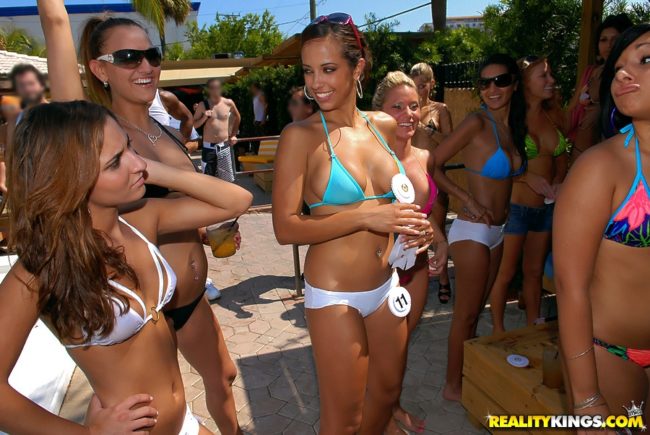 Another nudist resort, this time Purple Peacock in Palestine. Swapping couples have been coming for their naturist camping for many years and they offer RV hook ups, cabins for rent, and you can even rent a bed in the big house.
Purple Peacock nudist resort is byob and for people 21 or over. They are available via phone at 903-729-2003 or email at [email protected]
Live Oak Resort
Our last nudist resort in Texas, and last swingers club is Live Oak Resort in Washington. Like the last two you can find RV hook ups, pitch a tent, or rent a cabin if you want to stay for a while.
There are over 25 acres and it has been around since 1976. On weekend nights this naturist resort has a dance club from 8:30pm to 2am, plus they have a gym and game room on site.
You must pay $52 a day to enter Live Oak, cabins can be rented for $135 a night, RV's can be set up for $32 and tent camping grounds are $15. Send an email to [email protected] or call 936-878-2216 for more.
Meeting Swinging Couples Near You Online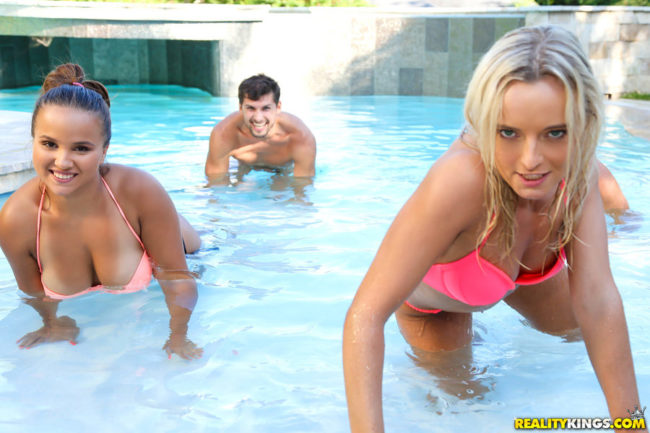 Some people love the adult lifestyle club or nudist resort atmosphere and just can't get enough of it. The voyeurism, the limitless possibilities, and the whole orgy atmosphere can take you over.
On the other hand we also know that group sex clubs are not for everyone, some reading this may prefer to have smaller private lifestyle parties and the easiest way to set those up is by meeting couples or singles near you online. That way you can chat with other wife swapping couples in Texas and set up private group play dates any time you feel like it.
99 Flavors is part of the huge Adult Friend Finder Network. This is their site for swingers, but if you sign up you get full access to the over 30 million active users on the site all across the globe.
Fortunately enough AFF is most popular in North America, Europe and Australia which also happen to be the main areas around the world where this adult lifestyle is popular. Of course the larger cities like Houston, Dallas, San Antonio, Austin and El Paso will have the most couples or kinky singles, but this is a very populated state so there should be plenty around.
If you want to meet swinging couples near you online 99 Flavors and the full AFF network are going to open up more doors and legs for you than anything else can.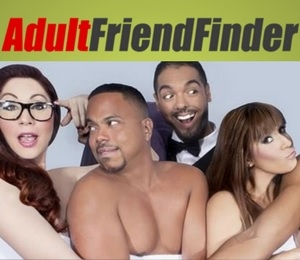 A Few Closing Thoughts
We just wanted to share a few quick general adult lifestyle rules before we finish:
Visit the clubs website before you go
RSVP if necessary
Take a shower and dress up or dress for the kinky theme
Socialize
Make sure you are wanted before you make a move
No always means no
It doesn't seem like those rules are asking too much and they can make all of the Texas swapping couples in the orgy a lot happier. Nobody wants to be at a libertine party with a bunch of thirsty single men who move around like savages.
Buying a ticket into a party for wife swapping doesn't mean you can have sex with everyone you want to. There should be plenty of ladies who want to play around, treat them with the respect they deserve and you all should end up having a great time.
We will try to keep this page as up to date as we can, if you need to let us know of any club closures or new clubs around email us at clubs4swingers at gmail.com. That is all the info we have on the subject, remember to check out 99 Flavors and Adult Friend Finder whenever you feel like having some fun with swapping couples near you but aren't up for going all the way to one of the best swingers clubs in Texas.