Last updated on January 10th, 2020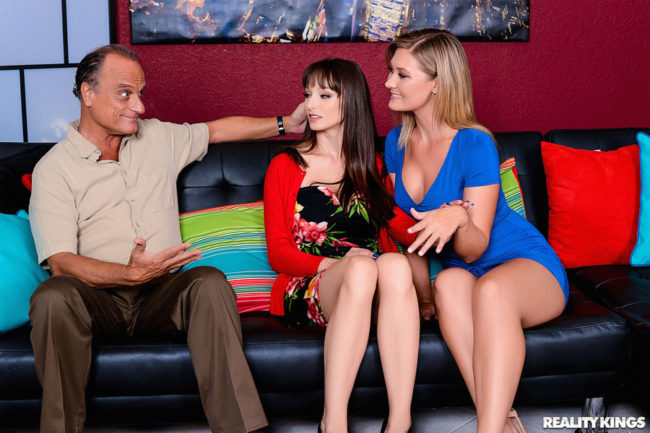 Today we are going to talk about the best swingers clubs in Illinois and another way for you to meet swapping couples for adult fun in your area. There are a lot of people out there who want to know about this lifestyle, but it isn't an easy thing to find info for online.
Swingers clubs really like to be discreet, as they should, but it is helpful for people to know what they are walking into before they just show up at an orgy. We are going to start out by listing the best swingers clubs in Illinois, most of which are in Chicago, and then giving a little write up on each.

After that we will talk about the best ways to meet swapping couples near you online. This way you might be able to find a wife to cuckold, other people who are interested in BDSM group sex, or whatever it might be that helps you have a great time.
Of course their will be more sexy couples in Chicago looking for playmates online than anywhere else, but you never know where else you mind find them. If you are new to this scene stick around til the end when we will be sharing some standard rules that everyone in the lifestyle should know.
Best Clubs For Swingers In Illinois
Some of you may just want the names and locations right now, so here is our list of best swingers clubs in Illinois:
Couples Playhouse
Couples Choice in Markham
AWM Club
Club Meet 4 More
Club Release
Swingers Life Clubs
NW Party Life
Invite Only Parties
Sweet Bella's at 60 Four Corners Ln in East St Louis
Private Affairs
The Lux Experience
Young Couples Party
Country Club in Champaign
Plus we have covered libertine clubs in neighboring states like:
One thing we need to point out is that most of these are adult lifestyle parties in Chicago, not exactly swingers clubs. They are generally held weekly or monthly, and they often will change locations.
We are going to share a brief write up on each and tell you all of the ways to contact these libertine clubs and parties so you know when to visit and what to expect when you do.
Couples Playhouse
Couples Playhouse has been hosting swingers parties in Chicago since 1996. They are usually held on Saturdays at a private lodge, though in the summer they will have Sunday parties as well.
There is a nice heated pool and you can have a lot of fun at them. For the address email Chicago's Couples Playhouse at [email protected] or give them a call at 630-983-5175.
Couples Choice
Located in Markham, Couples Choice is one of the premier clubs for couple swapping in Illinois. They are mostly open on Saturdays and no single men are allowed to enter this very large 6,000 square foot club with over 15 play rooms that range from very private to very open.
If you are not already a member you will need to call Couples Choice at 708-333-4860 or email [email protected] to RSVP before you attend.
AWM Club
Single males are allowed at the AWM Libertine Club which hosts one or two private adult lifestyle parties per month. The price for entry is $50 for single men, $40 for couples and $15 for single ladies.
You must book ahead of time to enter AWM Club by calling 630-674-6192 or emailing [email protected] and you cannot pay at the door.
Club Meet 4 More
The Club Meet 4 More parties are held all across the United States. They do come to Chicago from time to time, but that is not a regular occurrence.
You can follow the Meet 4 More swingers group party on Facebook or reach them via phone at 708-699-6338.
Club Release
Club Release usually holds a couple of libertine parties a month in Chicago. Single men are allowed but they must enter before 9pm if they want to attend.
To find out more about their next parties follow Club Release on Facebook or give them a call at 708-469-9977.
Swingers Life Clubs
As you can see unlike some other states most of these Illinois swingers clubs are more like monthly parties, not the types of clubs where you can show up whenever you want for some hot couple swapping.
To learn more about Swingers Life Clubs you can either click that link, send them an email to [email protected], or call them at 708-465-7501.
NW Party Life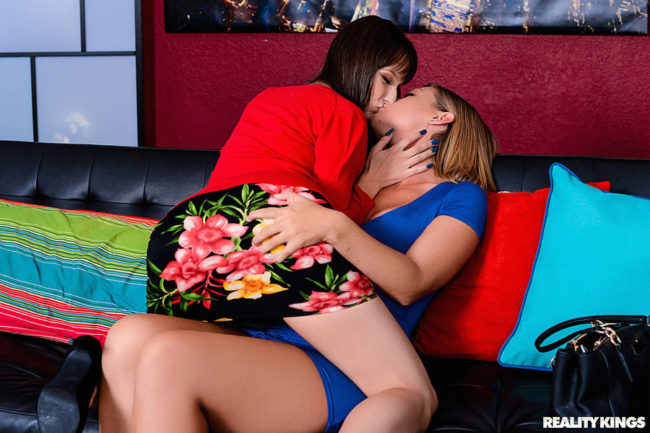 More adult lifestyle parties in the Northwest of Chicago, NW Party Life can be emailed here [email protected] or reached via phone at 630-277-9041.
Invite Only Parties
These adult lifestyle Invite Only Parties are mostly held in Chicago but they also throw libertine events in other places like Las Vegas. They like to have meet n greet newbie nights, and do massive hotel takeover parties.
Sweet Bella's
The best swingers club in East St Louis is Sweet Bella's which you can follow on Twitter. Their phone number is 314-626-3388 and their email is [email protected] .
Private Affairs
One thing that is becoming more and more clear as we write this is that Illinois swingers clubs are even more private than most. We don't want to put out any info that they aren't openly sharing, but we apologize if this post is a bit lacking.
Private Affairs holds private parties for swinging couples only, no single men are allowed and no more than 50 couples may attend their parties. Members will pay $40 for entry while non-member couples will be charged $50, single ladies are $20.
You can email Private Affairs at [email protected] or give them a call here 1-800-355-8063.
The Lux Experience
The Lux Experience holds libertine parties mostly on Saturdays. This popular Chicago swingers club was even talked about in the Tribune.
You should text Ronnie at 219-561-3164 or send The Lux Experience an email to make your reservations here [email protected]
Young Couples Party
As the name suggests Young Couples Party is only for swinging couples aged 21-42. They usually hold one party a month in a nice venue with 16 play areas and an indoor pool.
Contact Young Couples Party at this link to find out more.
Country Club
Finally an adult lifestyle club not in Chicago, Country Club is located in Champaign. Sometimes this club hosts on site swingers parties, other events are more like meet n greets.
Country Club is always for swapping couples only and entry fees range by event. They are active on Facebook or you can send them an email here [email protected]
Meet Swinging Couples Near You Online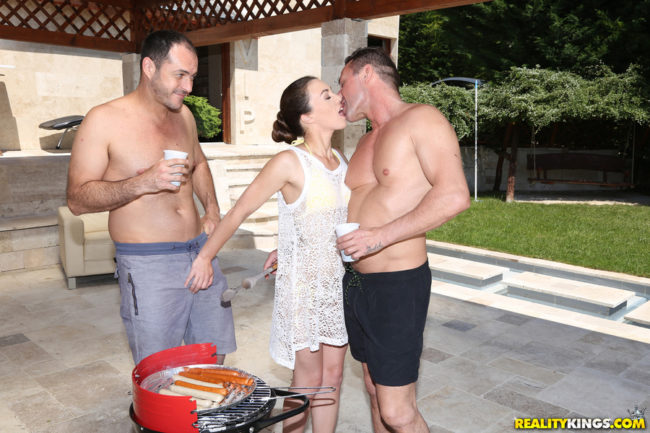 Not everyone who is interested in swinging wants to do it in a libertine club with lots of people around. Some people who are searching for swingers in Illinois are looking for couples for smaller endeavors, a hot wife to cuckold, or just someone kinky to dip your toe into the waters with.
Where can you find all of the above and whatever else you desire? Well our favorite site is 99 Flavors, if you haven't heard of it you probably know about Adult Friend Finder at least, well it is basically the same thing but it is their main site to help meet swingers near you online.
It is loaded with couples who want to have sex with other couples, cuckolds, people who like wild BDSM group sex parties and all sorts of fun stuff like that. Plus if you sign up for 99 Flavors you get access to the entire Adult Friend Finder network so you can meet all kinds of kinky people in your area.
Maybe you want to host your own events for swingers in Illinois, or be the third wheel with an adventurous couple. Basically if you want to meet people for sexual reasons and not for serious dating the AFF network is where it's at, and it has been for over 15 years.
Oh ya, and many wife swapping clubs will not allow single men to attend, if you need a date to bring with you there is no better place to look that is for sure.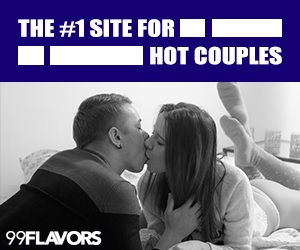 Closing Thoughts
We know many of you reading this are not experienced swingers, so we want to quickly list some valuable things for you to know and consider before you visit any clubs in your area:
Visit the clubs website before you go
Make sure they are open when you wish to attend
For single men, make sure they are allowed when you want to attend
RSVP if necessary
Find out if there is any sort of theme for the time you will go
Shower and dress for the event or dress sexy
Be part of the group, not hiding in the shadows
No means no
Respect others wishes
Let's face it guys, when we are listing rules they are mostly for the single men who can often be a nuissance. Nobody is going to complain about a woman who shows up on her own and who dishes out blowjobs like they are name tags at a reunion.
It really is pretty simple, just don't be an asshole. Don't force your dick anywhere that it doesn't belong, and make sure you are wanted before you hop in. If you just creep around the shadows of the libertine club before rushing into a situation where you weren't invited you will probably get kicked out eventually.
Being part of an orgy means a whole lot more than just taking any opportunity to get yours that you can get. We will try to keep this page as up to date as we can, if you need to let us know of any libertine club closures or new clubs around email us at clubs4swingers at gmail.com.
That is all the info we have on the subject, remember to check out 99 Flavors and Adult Friend Finder whenever you feel like having some fun with swapping couples but aren't up for going all the way to one of the best swingers clubs in Illinois.