Last updated on September 19th, 2020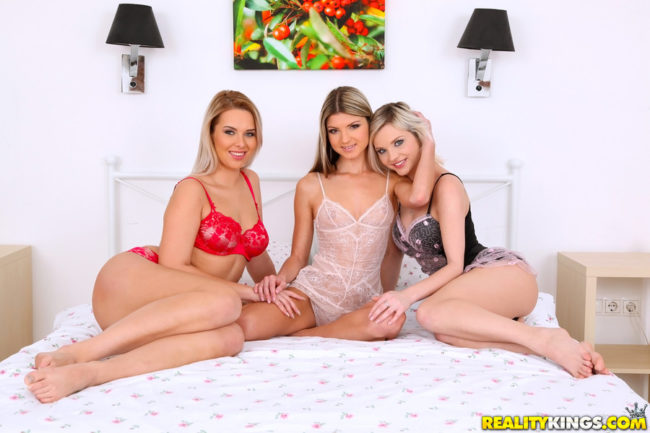 This post is going to give you the info you need on the best swingers clubs in Florida and other ways to meet wife swapping couples near you. If you are part of this adult lifestyle you surely already know how big of a deal discretion is.

Libertine clubs only want to share so much because they know their guests really like to keep things on the hush hush. We will respect that and only pass along the information that these Florida swingers clubs are willing to share. Some of these clubs are in major cities like Miami, Orlando, Tampa Bay, Jacksonville and the like but others are spread all over the state.
We will also be telling you how to meet wife swapping couples in your area online, plus how to meet all sorts of kinky and sexually adventurous people near you or all over the Southeast as well. Whether you are looking for a wife to cuckold, some new BDSM play mates, or anyone open minded this post can help you find them.
Best Clubs For Swingers In Florida
Currently we think the best swingers clubs in Florida are:
Caliente Resort at 21240 Gran Via Blvd in Land O Lakes
Eyz Wide Shut at 8504 E Adamo Drive in Tampa Bay
Miami Velvet at 3901 NW 77th Ave
Trapeze Club at 5213 N. State Road 7 in Fort Lauderdale
Fetish Factory Events in Fort Lauderdale
Secrets Hideaway at 2145 East Irlo Bronson Memorial Hwy in Kissimmee
Club Kink at 700 E Union St in Jacksonville
Minglers Social Club at 500 S Ridgewood Ave in Daytona Beach
Club Hedonism at 1000 East Sample road in Pompano Beach
Club 3x at 226 King St Suite 190 at Cocoa Beach
Club Eden at Rooftop Resort at 1215 N. Ocean Drive in Hollywood
Oz Private Club in North Fort Myers
Gaslight Bar & Grill at 4580 Gulf Breeze Pkwy in Gulf Breeze
Now we want to do a little write up on all of these adult lifestyle clubs, or at least the ones who share info online. That way you can try to figure out which libertine club is right for you.
Be sure to visit their website or social media so you can visit them on the right night when they are throwing the right theme party to suit your needs.
Caliente Resort
While this may not be a swingers club per se, Caliente Resort is more like an adult lifestyle resort for naturists in Tampa Bay. That is pretty much semantics though, you can definitely have a lot of fun here.
They are very active on all forms of social media:
Plus you can send Tampa Bay's Caliente Resort an email at [email protected] or call them at for more info 813-996-3700.
Eyz Wide Shut
Eyz Wide Shut in Tampa Bay is a swingers club that is open Thursday through Saturday nights each week. The bar opens at 9pm on Thursday and Friday or 8pm on Saturday while the couple swapping play areas open at 11pm.
This libertine club has over 25 play rooms including a Cleopatra Room and a Dungeon Room. This is a good place for BDSM sex in Florida as they have lots of sex toys, sex chairs, and have special kinky themes like Tie Me Up nights.
You can follow Eyz Wide Shut on Facebook or Twitter, plus they are available via email at [email protected] and phone 813-620-1234.
Swingers Club Miami Velvet
The best swingers club in Miami is Velvet which is open Wednesday, Friday and Saturday nights as well as some Thursdays when they throw bisexual parties. Single men are allowed all nights except Saturday.
They throw all sorts of kinky themed parties like Hello Titty and glow nights. This is a members only club, couples can get a 2 month membership for $50 while single men pay $100 for a one month membership.
Single ladies membership dues are only $10 a month.  Entry fees vary by day and event but if you book ahead of time on the Miami Velvet swingers clubs website you can save some money.
Wednesday and Thursday they open at 9pm, on weekends they open at 10pm. Follow Miami Velvet on social media:
Or you can email them here [email protected] and call them here 305-406-1604.
Trapeze Club
Our top swingers club in Fort Lauderdale is Trapeze Club which is open Wednesday through Sunday nights from 8pm to about 3 or 4am. Single men are allowed on all nights except for Saturdays which are for couple swapping parties only.
A couples membership will cost $50 for 2 months or $300 for a year, while single men pay $100 for a one month membership or $150 for 2 months. The entry fees vary by day, on Wednesday and Thursdays couples pay $40 while single men pay $75 and ladies pay $15 which is always their rate, and this libertine club is also always byob.
On Friday couples pay $70 and men pay $75. Saturdays couples pay $80, and Sundays couples are $50 while single men pay $75. There is also a version of this adult lifestyle club in Atlanta.
For more info send Trapeze Club a message at [email protected] or dial them up at 954-730-8121.
Fetish Factory Events
Fetish Factory Events in Fort Lauderdale are also not a swingers club, they just put on some of the best BDSM sex events in Florida. Check out that link which breaks down when the next Fetish Factory BDSM party will be, or you can email them here [email protected]
Secrets Hideaway
Our top swingers club in Orlando is Secrets Hideaway located in Kissimmee. This is an adult lifestyle resort and spa which is great for nudists and naturists, plus there is a nightclub and playrooms that open at 7:30pm nightly for hedonistic couples to enjoy themselves in.
The pool opens up at noon on weekdays and 9am on weekends. Prices to enter Secrets Hideaway swingers club vary depending on time, day and event but couples usually pay between $15 and $40, while single men could be anywhere from $25-$105 and single ladies only pay around $10-$15.
They are available via email [email protected] or phone 407-300-4881.
Swingers Club Kink Jacksonville
Wife swapping couples in Jacksonville can visit Club Kink for all sorts of adult lifestyle fun. This 5,500 square foot club trends more towards fetish and BDSM sex, they have sybians, dungeons, sex swings and all sorts of BDSM equipment.
Give them a call at 904-372-8841 or send Club Kink an email here [email protected]
Minglers Social Club
There is a $20 a month membership fee to visit Minglers Social Club in Daytona Beach. This is a huge venue at over 8,800 square feet and it is open on Friday and Saturday nights from 8pm to 4am.
Minglers Social is a byob club, and the entry prices are $40 for couples, $10 for ladies and $60 for single men. However if single men are sponsored by a couple they only pay $40.
Give them a call at 321-458-1053 or send them an email here [email protected]
Club Hedonism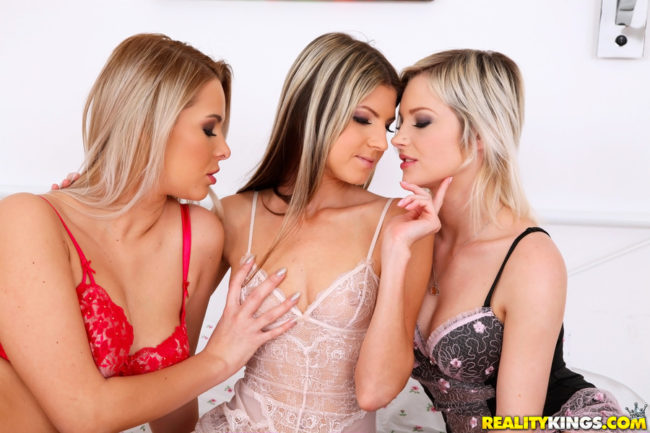 Club Hedonism in Pompano Beach is open on Wednesdays and weekend nights. Single men are allowed to enter but not on Saturday nights when this Florida swingers club is for couples and single ladies only.
They throw all sorts of cool events like Interracial Sex Parties and Hot Cuckold Wife nights. Couples memberships range from $40 for 2 months to $150 for a year, while single men are asked to pay a membership fee of $100 for 2 months or $400 a year.
The entry fees vary by night, couples pay $35 on Wednesday, $50 on Friday and $60 on Saturday. Single men pay $50 on Wednesday and $60 on Friday while single ladies always pay $10. You can contact this byob venue at this number 954-783-4741 this email address [email protected], and you can also find Pompano Beach Club Hedonism on Facebook here.
Club 3x
Another libertine club that is only open on weekends and Wednesday nights that is also byob. Memberships to 3x in Cocoa Beach will run you $15 a month, $70 for 6 months or $120 a year.
This is a pretty kinky club that has glory holes and the links. Follow Club 3x on Twitter, send an email to [email protected], or call them up here 321-406-7615.
Club Eden
Eden is the Florida swingers club located at the Rooftop Resort in Hollywood. It is a byob venue and single men are allowed but they must sign up for a 6 month membership for $200 to enter.
This is a good place for Florida nudists as they throw some really cool naturist pool parties on weekends. Contact Club Eden at 954-925-0301 and [email protected]
Oz Private Club
Over in North Fort Myers you can find the Oz Private Club. This is a members only club, a 1 month membership will cost couples $20 men $40 and ladies $10.
Single men are allowed but only if they fit the criteria plus if too many show up on the same night they may not allow any more in. This libertine club throws kinky sex parties like Naughty Nurses & Dirty Doctors and Sexy Cougar nights.
Call Oz Private Club at 239-645-0119 or send them a message here [email protected]
Gaslight Bar & Grill
This is not an on-site swingers club, but wife swapping couples in Gulf Breeze love to meet at Gaslight Bar & Grill to set up play dates.
Meet Swinging Couples Near You Online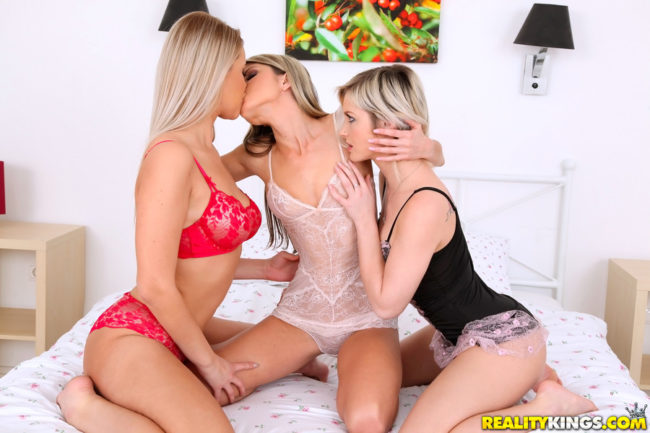 Some people love the adult lifestyle club atmosphere. They may want to be a part of a big orgy, or enjoy all the voyeurs and people watching that can go down.
But group sex clubs are not for everyone, some reading this may prefer to have smaller private lifestyle parties and the easiest way to set those up is by using the internet. This can help you find other wife swapping couples in Florida, or find kinky singles in the area for whatever you desire.
99 Flavors is part of the huge Adult Friend Finder Network. It is their swingers site, but if you sign up you get full access to the over 30 million active users on the site worldwide.
Luckily AFF is most popular in North America, Europe and Australia which also happen to be the main areas around the world to find swingers clubs. If you want to meet swinging couples near you online 99 Flavors is going to give you as many options as you need.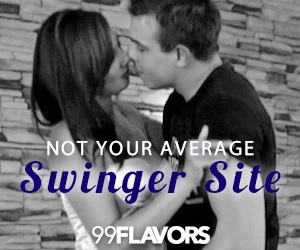 Closing Thoughts
We just wanted to share a few quick general adult lifestyle rules before we finish:
Visit the lifestyle clubs website before you go
RSVP if necessary
Take a shower and dress up or dress for the kinky theme
Socialize
Make sure you are wanted before you make a move
No always means no
Those are some pretty simple rules that will make all of the Florida swapping couples in the orgy a lot happier, and they should help you have a better time. Nobody wants to be at a lifestyle party with a bunch of thirsty single men who don't know how to behave.
Buying a ticket into a libertine club doesn't mean you can have sex with every girl inside. There should be plenty of ladies who want to play around, treat them with respect and you should all be happy. If you like to travel for the lifestyle we have covered the Alabama swingers clubs at that link.
We will try to keep this page as up to date as we can, if you need to let us know of any club closures or new clubs around email us at clubs4swingers at gmail.com. That is all the info we have on the subject, remember to check out 99 Flavors and Adult Friend Finder whenever you feel like having some fun with swapping couples near you but aren't up for going all the way to one of the best swingers clubs in Florida.